What is a VFX artist?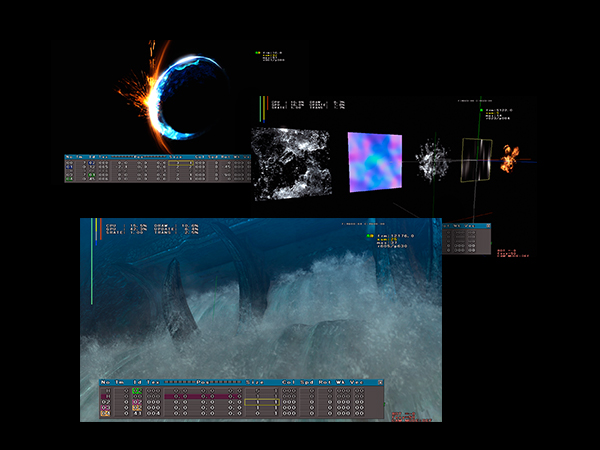 Bring impact to our games!
Today's video games employ a dazzling array of visual effects, some small and delicate, some large and powerful, to draw the player in to their worlds. As a VFX artist, you'll create and control these effects to add flavor to our games.
Whether adding to the exhilaration and thrill of battle, the majesty of a looming landscape, or the atmosphere of a unique area, VFX artists make a tremendous impact on how players experience the games they love.
Let your creativity shine!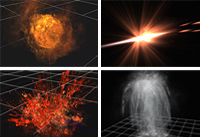 A VFX artist's duties are wide-ranging, and involve close cooperation with the teams responsible for nearly every other piece of in-game content – environments, character and enemy designs, cutscenes – to ensure that the best possible visual effects are used in the game. Most visual effects have fairly simple directions, and it's up to the VFX artist to take those directions and add their own sensibilities to create truly spectacular effects.
Our VFX artists take the initiative to go beyond the minimum specifications, and offer their own suggestions on what effects might make a scene truly shine. Working as a VFX artist demands a great deal of creativity and intuition.
Detailed workflow
VFX artists start by using Photoshop, After Effects and other 3D tools to design visual effects to suit the contents of a game. Then, using our in-house effect tools, they check how these effects look in-game in real time. Next, they show what they've come up with to the rest of the staff – the director, programmers, game designers, character modelers and sound designers – and, with their feedback, proceed to put their ideas into the game.
Preparing materials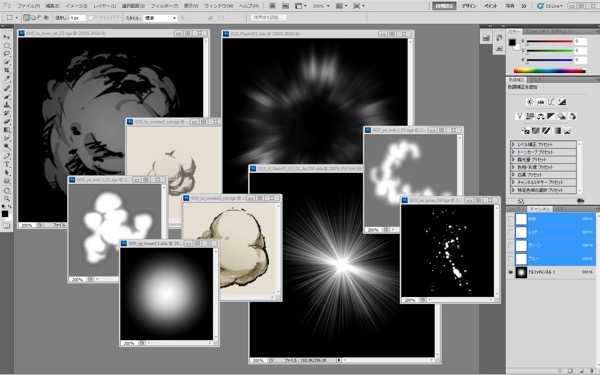 Our VFX artists use Photoshop and similar tools to create art and animation textures to suit the visual effects they create.
Registering materials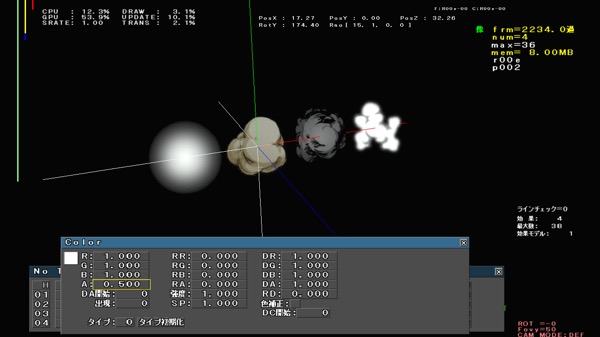 Then, we resize the prepared material textures to fit perfectly into the game and register them into our in-house effect tools. This allows them to appear in the game itself!
Adding movement
VFX artists use our tools to set up animation, blending, physics simulation, shader changes and more, all in real-time – ensuring they can capture the exact effect they've imagined.
Polish it off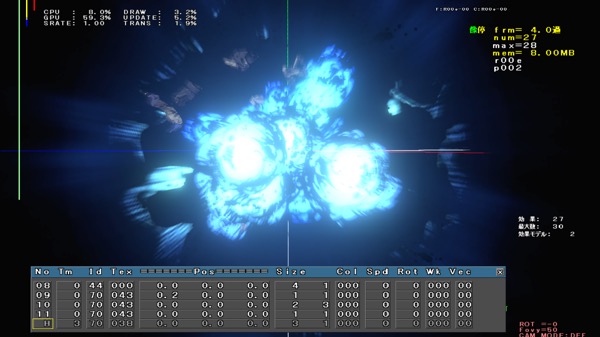 All these elements are combined and polished to create the effect that appears in the final game. Our effect tools can handle nearly everything needed to create perfect visual effects, including positioning and timing.