Fresh surprises. Fun that you'll remember for a lifetime.
That's what we here at PlatinumGames strive, every single day, to send out to gamers all over the world.
In the fast-paced world of game development, it can be very difficult to create new content that meets the standards in fun and visual quality that gamers demand, while also overflowing with originality. But for the past ten years, we've constantly pushed ourselves to do just that as we've taken on the international games industry to earn our place on the world stage. As we face the future ahead of our company, none of that changes.
Setting foot into uncharted territories of entertainment in search of new ways to play is never easy. However, the reward of having created something that gamers truly love is more than worth the risk. I wouldn't trade it for anything in the world.
In fact, it's when the competition is the fiercest, when the risk burns hottest, that you can grow the most as a game creator. Nobody starts at the top in the world of game development. It's alright if you can't do anything on your own at first. As long as you have the passion to step into the ring as a new challenger, that's as strong a start as you can get.
At PlatinumGames, we're always exploring the latest hardware and tools to foster an environment where our employees are free to unleash their creativity to its limits. This is all part of supporting our staff as they grow to new heights as creators. Valuing independence and initiative is a vital part of our company culture. Whether you've got years of industry experience or you're an eager newcomer, as long as you have a can-do attitude and the ability to back it up, you'll feel more than welcome at PlatinumGames.
Creating top-quality games for gamers worldwide to enjoy – that's what we're all about.
So, are you bursting with passion for games?
Come join us in our fight. We're waiting for you.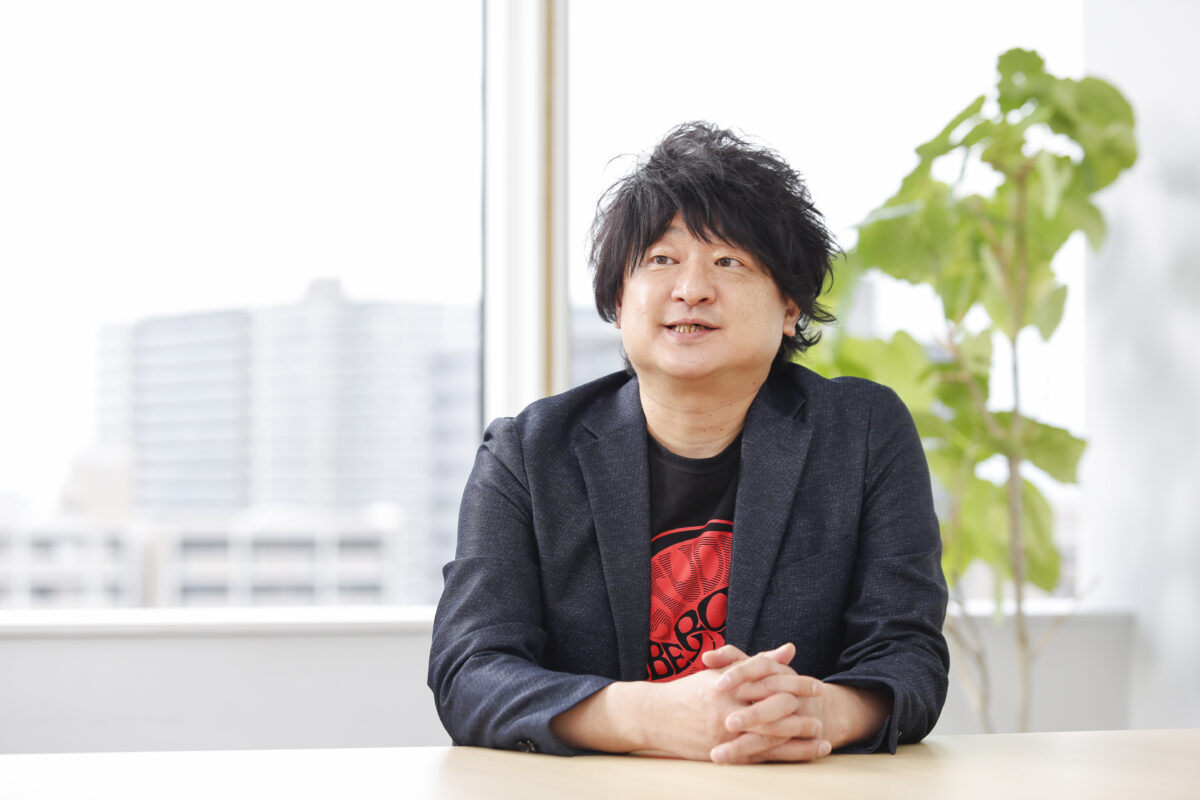 Vice President and Studio Head
Atsushi Inaba

Born in Ishikawa prefecture in 1971, Atsushi Inaba already had a rich background in the games industry when he joined Capcom in 1998. He became a producer in 2000, and CEO of Clover Studio, a Capcom second-party development studio, in 2004.
Inaba left Capcom in 2006 to establish the independent studio SEEDS Inc., which would merge with ODD Inc. in October 2007 to become PlatinumGames.
As PlatinumGames' Executive Creative Producer, Inaba has supervised the development of every one of our titles.
PlatinumGames has now been around for over fourteen years. Looking back over all the games we've released in those fourteen years, I'm humbled to think that gamers all over the world have come to trust PlatinumGames to make killer action titles. That trust gives us the courage to face new challenges, day in and day out. It motivates us to live up to your expectations of originality and quality. It's the source of all our power!
Many of you may think that PlatinumGames was founded with a specific mission to make action games. Not so! Our true mission since day one, to put it simply, is to make fun games.
We'll take on any challenge in the pursuit of fun. This unending quest for fun has led us to create all of our bold, thrilling, Platinum-style action games.
What does it take to create a game, really? It doesn't take a company. It doesn't take the latest technology, or huge piles of money. It takes imagination and passion – from people who truly love games, crave excitement, and most of all, need to create.
Are you full of imagination and passion? Are you driven by ideas of games you want to make, or challenges you want to take on? Then please, come let your passion bloom at PlatinumGames. I think you'll find your comrades here.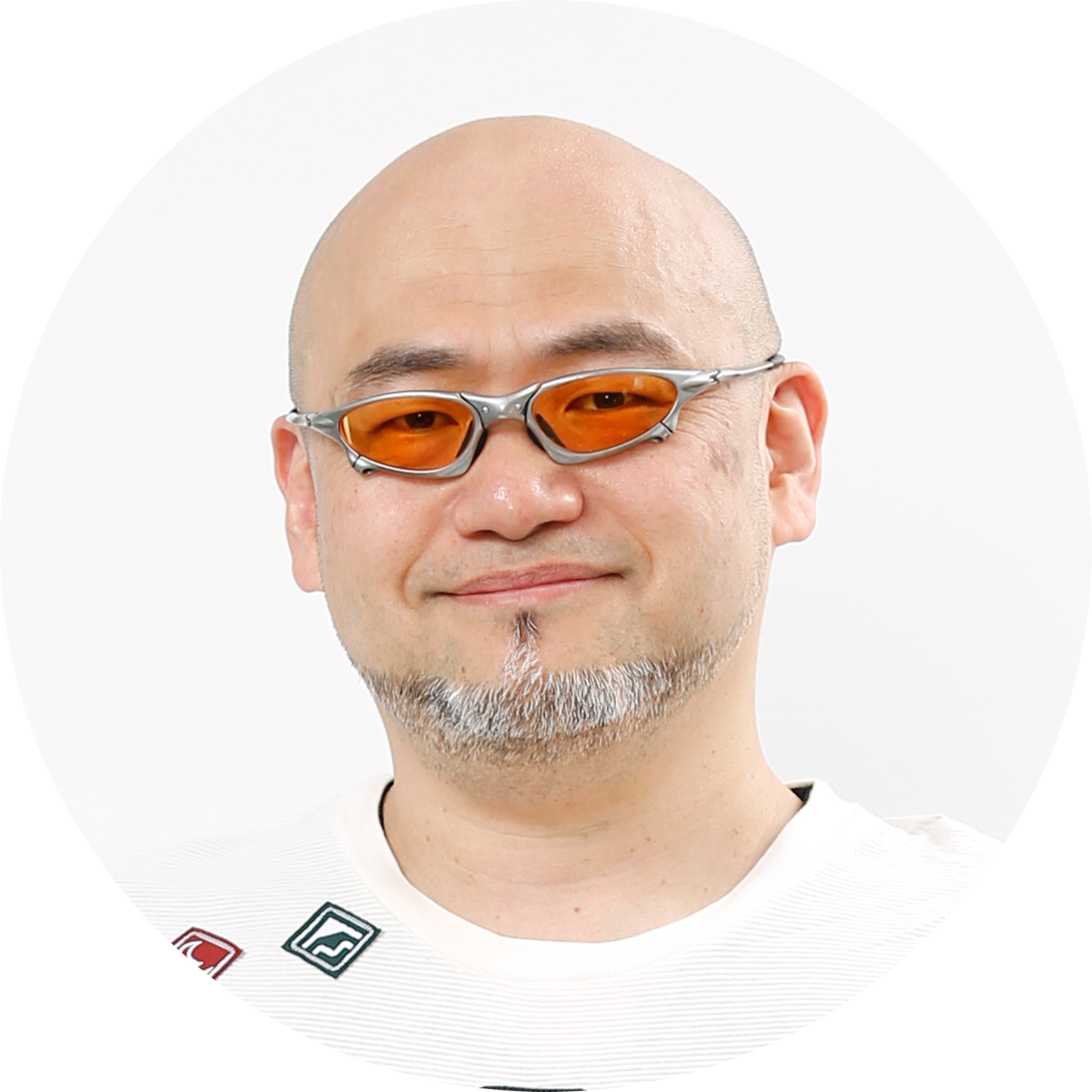 Chief Game Designer
Ever since joining PlatinumGames as a mid-career hire, I've had great opportunities to work on a wide range of titles, some original and some new installments of beloved series. At PlatinumGames, we're encouraged to put utmost care into even the most minor details of our games. As a creator and as a gamer, I'm still surprised and delighted every day I come in to work.
PlatinumGames is an exciting, future-facing studio. By the time a game I've worked on hits the shelves, I'm already thinking about what new, interesting gameplay ideas I can work into my next title. I think this drive to push onward into the future is one of our greatest strengths as a studio.
The people here can certainly be opinionated; luckily, Platinum is an environment where anyone can freely express their opinions on a game, regardless of their position. If there's something you really want to say with a game, something you really want to show to gamers all over the world, you can share those ideas with those around you – and put them to use right away.
If you'd like to work in an environment like that…
If you're passionate and ready for a challenge…
If you're willing to face changes head-on and evolve…
And above all, if you love to create… Please think about joining our team. I can't wait to make games with you!
Game Designer
Takahisa Taura