THE WONDERFUL 101: REMASTERED
A team of heroes from around the world must UNITE to protect the earth from vicious alien invaders!
This band of 100 Wonderful Ones works together using their fantastic abilities to create a variety of forms. Whether it be a giant fist or a sharp blade, they'll use their wits and power to overcome the enemy's pitfalls and perils!
And the final member of this team of courageous heroes—is you.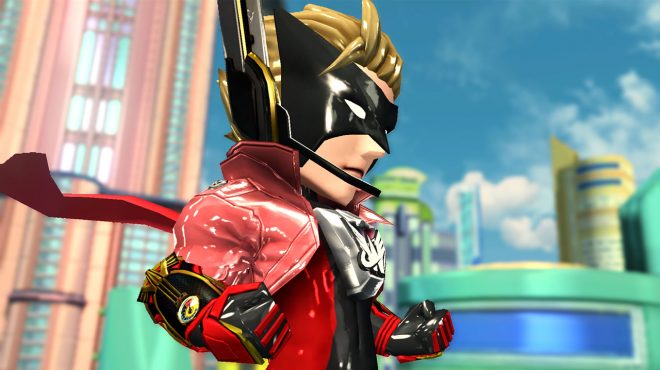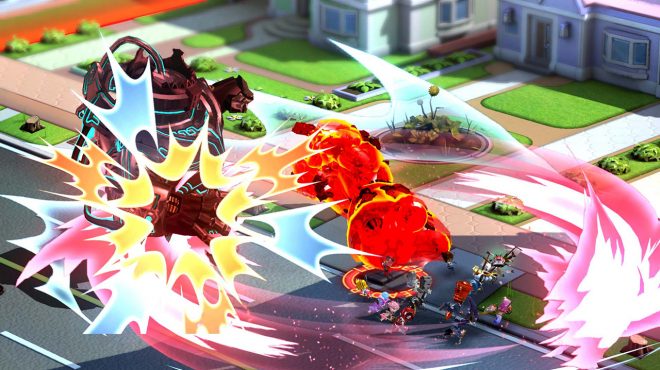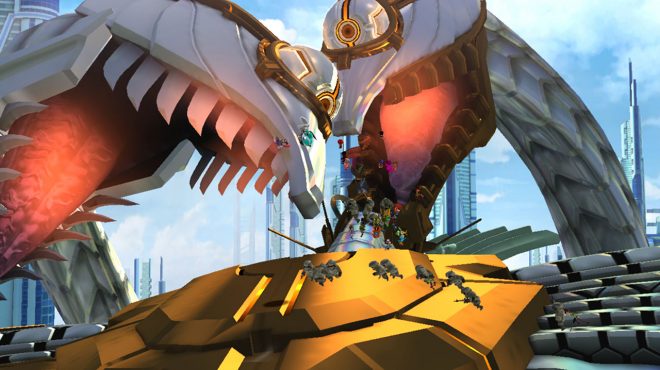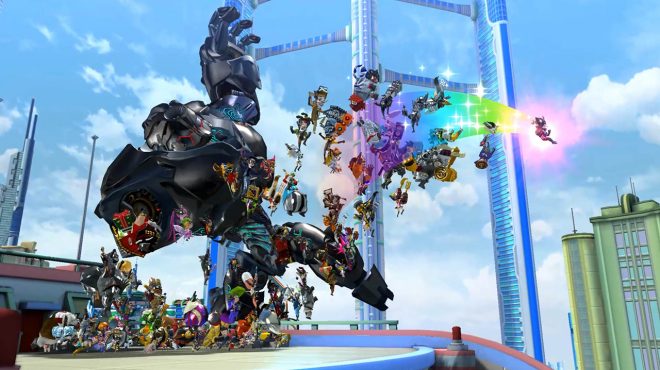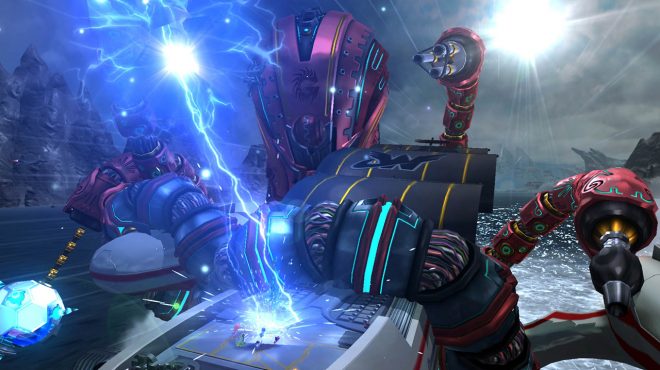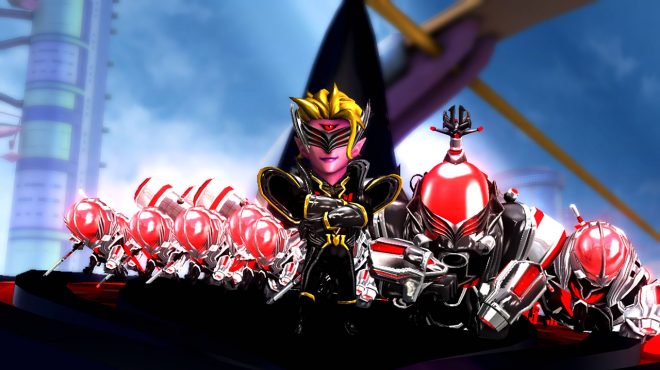 [
Nintendo Switch
] [
PlayStation 4
] [
Steam
]
Platform: Nintendo Switch, PlayStation 4, Steam(PC version) | Genre: Unite Action | Players: 1-5(Nintendo Switch),1-4(PlayStation 4, Steam) | Release Date: NA: May 19, 2020 (Digital)/June 30, 2020 (Physical), EUR: May 22, 2020 (Digital)/July 3, 2020 (Physical), JPN: June 11, 2020 (Physical and Digital) | ESRB Rating: Teen | Publisher: PlatinumGames Inc. | © PlatinumGames Inc.

[
Nintendo Switch Store
] [
PlayStation Store
] [
Steam Store
]

[ Wii U ]
Platform: Wii U | Genre: Unite Action | Players: 1-5 | Release Date: September 15, 2013 (NA) | ESRB Rating: Teen | Publisher: Nintendo | Developer: PlatinumGames Inc. | ©2013 Nintendo / PlatinumGames Inc.

Re-Introducing the Wonderful 101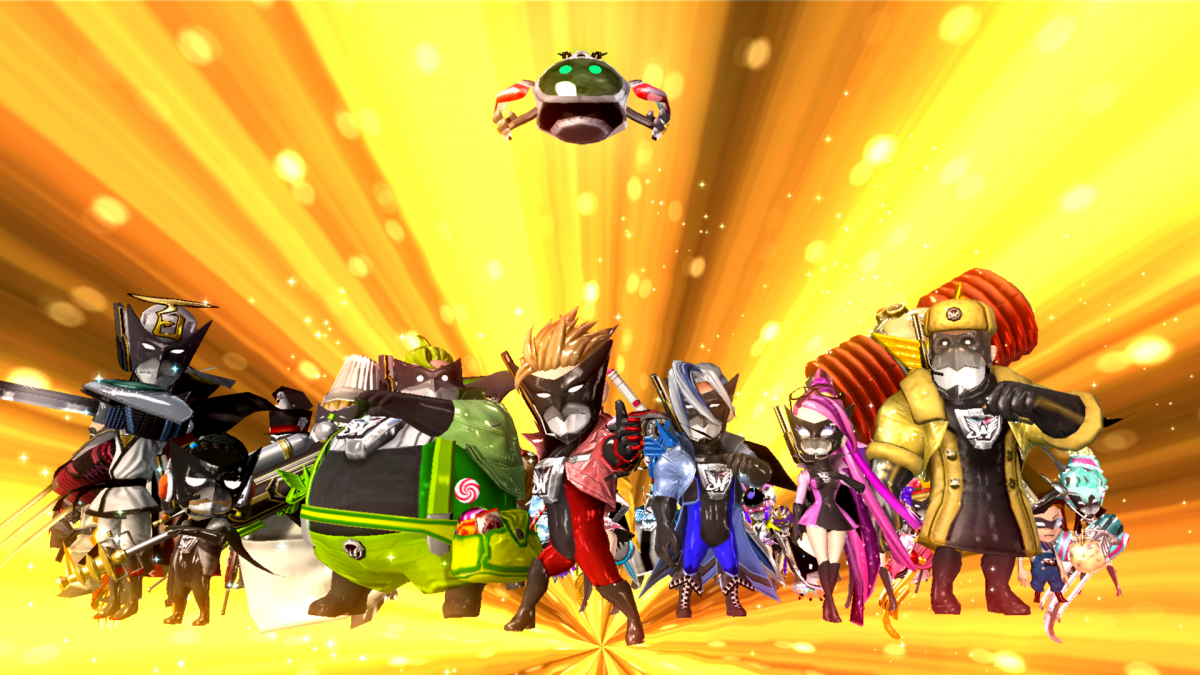 Hello, everyone. PlatinumGames Chief Game Designer Hideki Kamiya here.
About seven years ago, we released The Wonderful 101. I've moved up to become a member of the PlatinumGames executive board, but back in those days, I didn't think very much about the business end of things (okay, I'll admit that maybe I still don't). I devoted all of my attention to creating games that met my own personal standards. The Wonderful 101 was the sixth game I'd directed throughout my career. Unfortunately, I can't say it was much of a success, from a business standpoint.
But I've also never thought of it as a failure. I didn't back then, and I don't today. That's because, to a game creator, a game is only a failure if it disappoints the gamers who play it. From the start, The Wonderful 101 didn't quite reach a large enough audience for me to clearly call it either way.
So regardless of how The Wonderful 101 fared in the marketplace the first time around, I'm considering this a chance to show it to the world again. I'm looking forward to seeing how it measures up.
The Wonderful 101 has gotten this miraculous second chance thanks to all of you who've told us you wanted to play it, as well as the passionate PG staff who worked on it with me. We're delighted to see it return on Nintendo Switch, PlayStation 4 and Steam.
This isn't just a simple port, either. We've tuned the controls for each new platform and made several adjustments that should make it easier to grasp and play. On top of that, we've improved the image quality and frame rate to suit modern hardware. On the whole, I'd say The Wonderful 101: Remastered is the definitive edition of the game!
We've loaded The Wonderful 101: Remastered with as much Platinum spirit as we could. I sincerely hope you'll all play it and let us know what you think!
The Wonderful 101 Director
Hideki Kamiya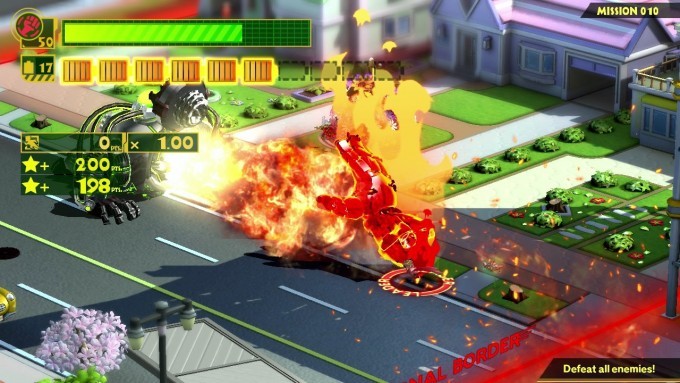 The Wonderful 100, a group of transforming superheroes from all ends of the earth, assembles to stand against a mysterious race of alien invaders. And you'll be leading all 100 of them! With their powers combined, these heroes display the unique abilities and destructive power like never seen before!
Unite Morph
With their will united, these heroes can morph into various weapons and items. Fly through the sky, shatter the ground, use everything at your disposal to escape evil's clutches!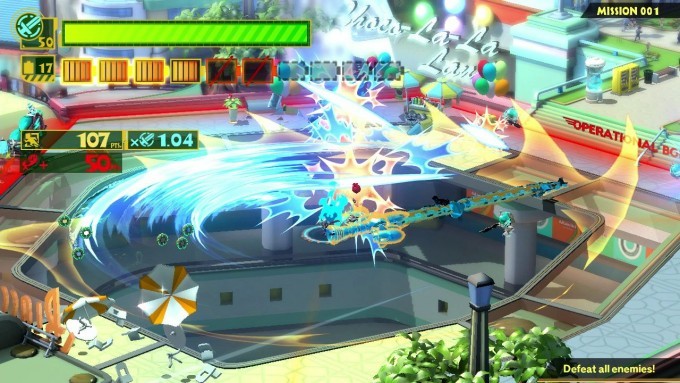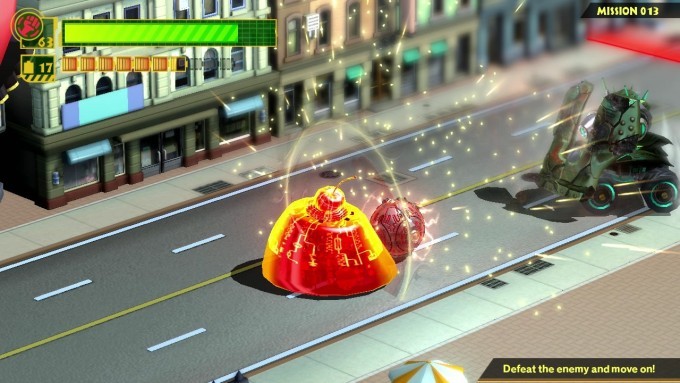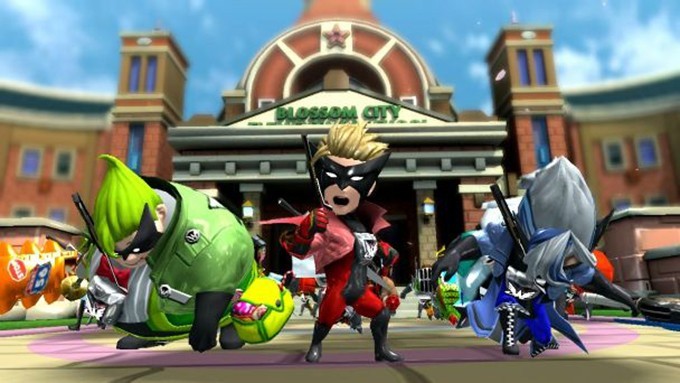 Coming from all parts of the world, this elite squad of 100 costumed superheroes includes some pretty unique characters! Though varying in age, nationality, and (above all) personality, these heroes are brought together by their will to protect their beloved planet from the hands of evil.
Watch as our heroes grow and learn about themselves in a journey packed with adventure, conflict and friendship.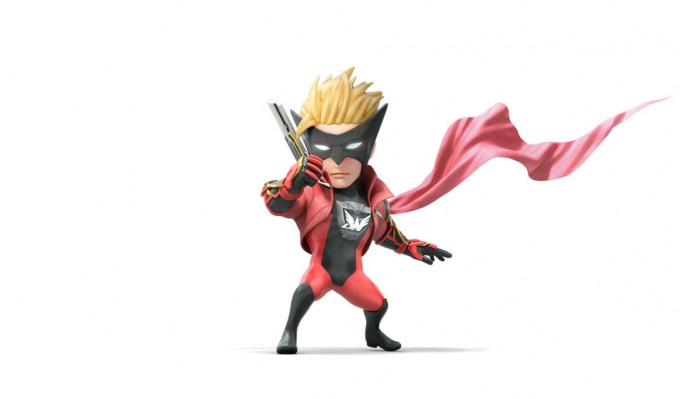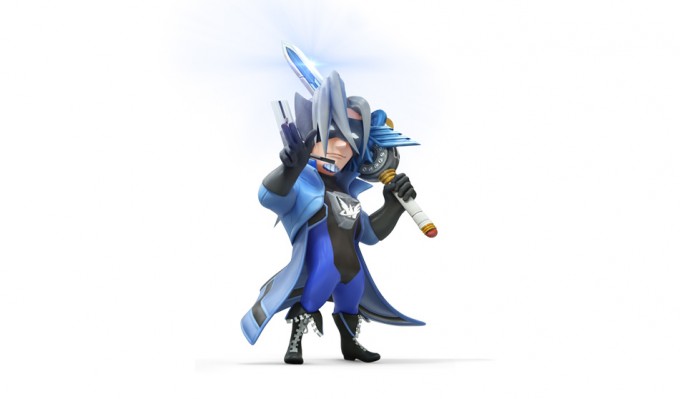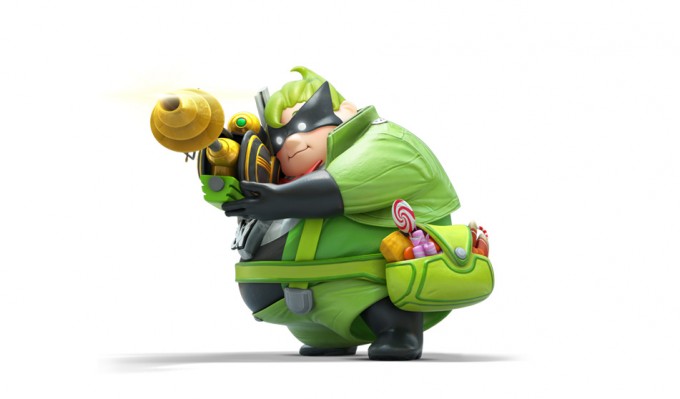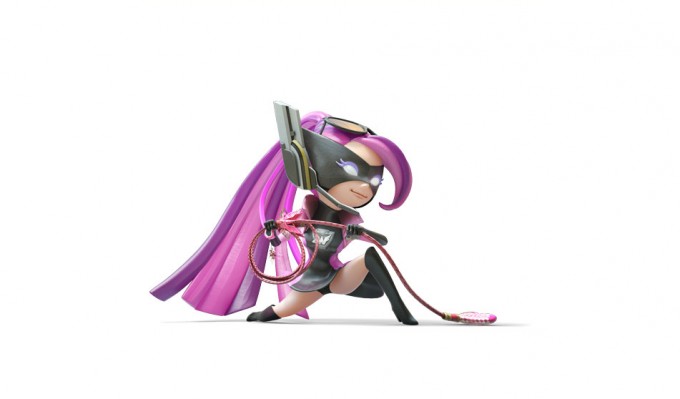 HISTORY
06.16.2021
DLC: Time Attack mode
12.01.2020
Wonder-Bayonetta joins the battle! The Wonderful 101: Remastered Wonder-Size Cadet Free Demo is out!
03.25.2020
The Wonderful 101: Remastered 60 Second Trailer
03.09.2020
Wonderful Backer List
These are the people who graciously supported our first ever kickstarter project!
03.09.2020
The Wonderful 101: Remastered Release Dates Announced!
PlatinumGames announces retail release dates as 5/19/2020 (North America), 5/22/2020 (Europe),
and 6/11/2020 (Japan). *Physical version dates later adjusted to 6/30 (NA) and 7/3 (EU).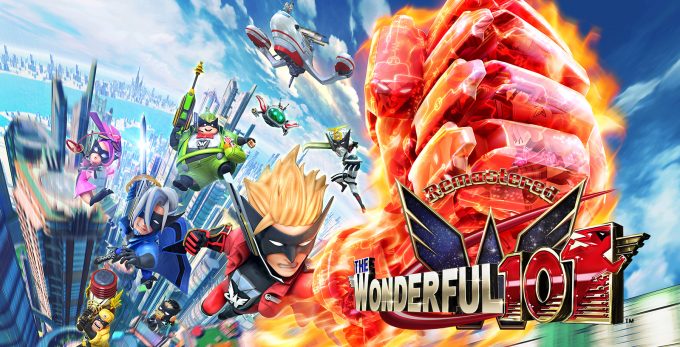 02.27.2020
The Wonderful 101: Remastered 15 Second Trailer
02.05.2020
Message from Hideki Kamiya, director of The Wonderful 101
02.04.2020
Crowdfunding Campaign Launched!
PlatinumGames launches a Kickstarter campaign to bring The Wonderful 101 to additional platforms and add new modes and other enhancements.
08.24.2013
The Wonderful 101 is Out on Wii U
01.01.2014
Iwata Asks
The Wonderful 101 is featured on Nintendo's "Iwata Asks" web feature, including interviews with director Hideki Kamiya and other development staff.
01.01.2014
Original Soundtrack
Both volumes of the original soundtrack are released on iTunes, and Sumthing.com.
09.15.2013
Official Game Guide
Prima Official Game Guide released internationally
09.12.2013
Wii U - Inside
Wii U - Inside The Wonderful 101 with Hideki Kamiya PAX Speaking Session Recap
09.03.2013
Multiplayer Mode Trailer
09.03.2013
Unite Morphs Trailer
08.15.2013
Short Game Trailer
08.09.2013
Wonderful 101 Nintendo Direct
Director Hideki Kamiya appears on Nintendo Direct to talk about the game.
07.18.2013
Prologue Trailer
06.11.2013
E3 Trailer
06.05.2012
Project P-100 Game Guide w/Krysta
06.05.2012
Project P-100 E3 Trailer
SUPPORT
If you have any questions, please first try reading our FAQ.
If the FAQ does not contain a solution to your issue, please reach us on our contact form.
FAQ
A1
The Wonderful 101: Remastered can be played on the Nintendo Switch, Playstation®4, and Steam.
A2
The Wonderful 101: Remastered offers text in Japanese, English, French, Italian, German, and Spanish, with Japanese or English options for voices.
A3
The data size per platform is as follows:
– Nintendo Switch version:approx. 7.8GB
– Playstation®4 version: approx. 9.5GB
– Steam version: approx. 10GB
A5
The content of all versions is essentially the same.
A7
The "Normal" setting is difficult even for action game veterans, so we recommend trying "Easy" or "Very Easy" for first-time players.
A8
When starting a new game, you can select the difficulty level. You can also change the difficulty level later.
On the "Operation Select" screen, bring up the subscreen and use the right stick to change the difficulty level.
A9
On June 16th, 2021, we released a new "Time Attack" mode as free DLC.
We have two additional DLC in the works featuring Luka as a main character with side-scrolling gameplay, currently titled "Luka's First Mission" and "Luka's Second Mission". Release dates and prices for these DLC are TBD.