BAYONETTA
Meet Bayonetta, an Umbra Witch whose beauty is matched only by her tremendous arcane power. Take control of both – and a full arsenal of heart-stopping weapons while you're at it – and go Angel-hunting in the nonstop climax action game that truly put PlatinumGames on the map.
Fight your way through the heavenly host to climax after thrilling climax through gorgeous stages! The action never lets up in this top-class 3D action game.
Bayonetta brings her witchy charms and time-stopping magical abilities to beguile a new generation of gamers on Wii U.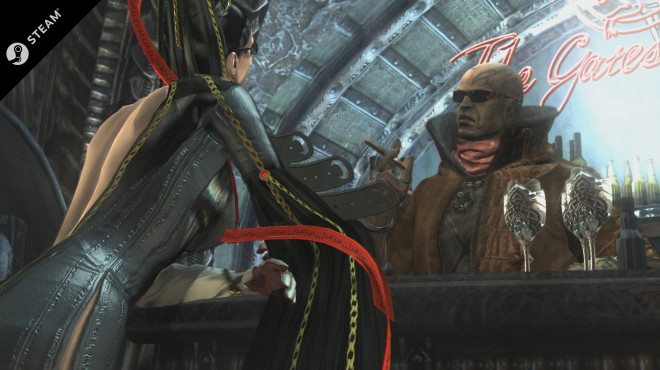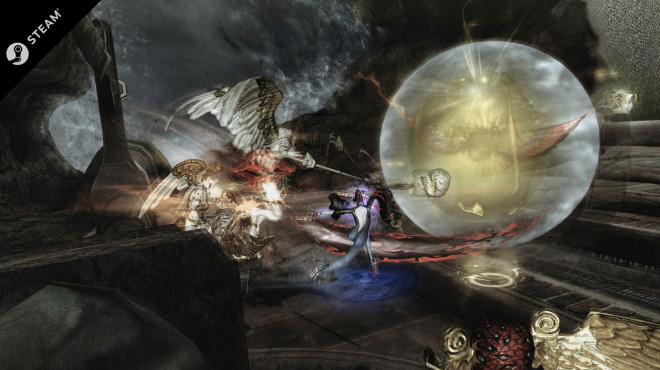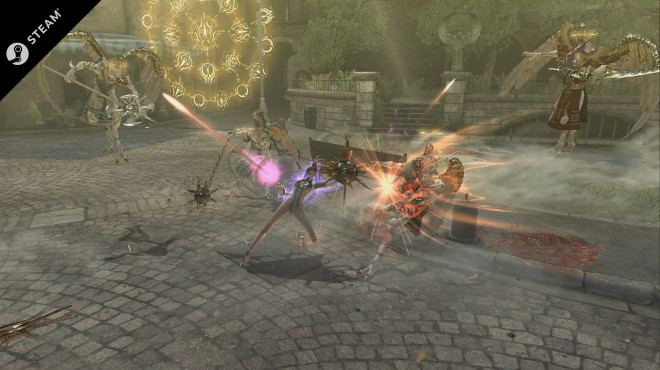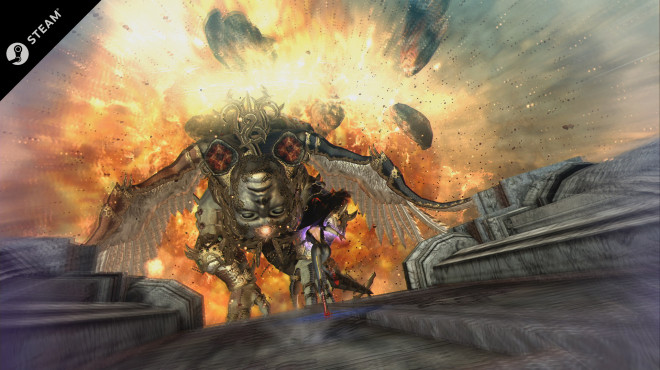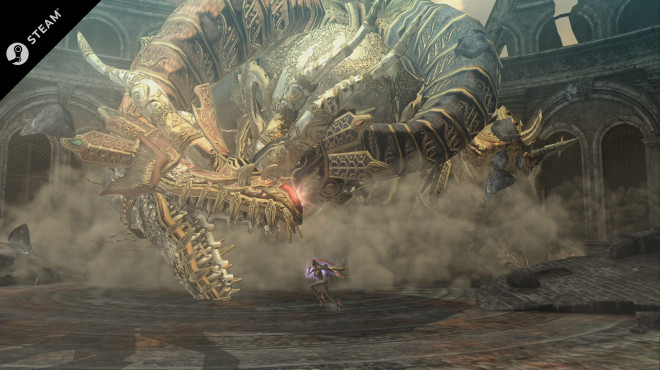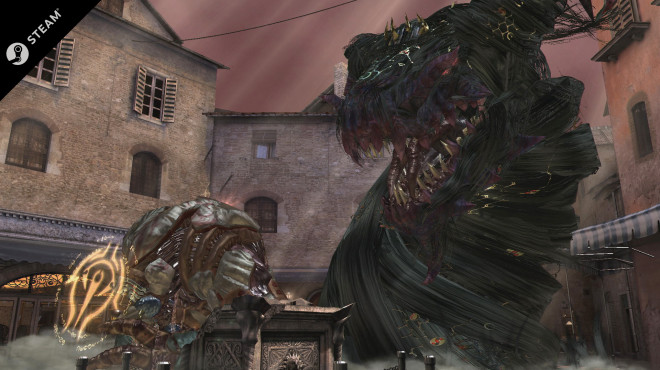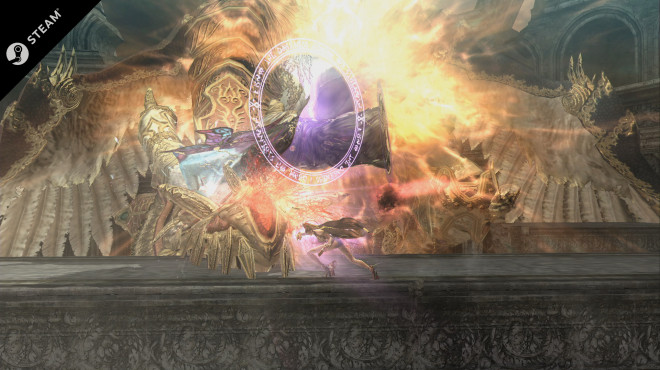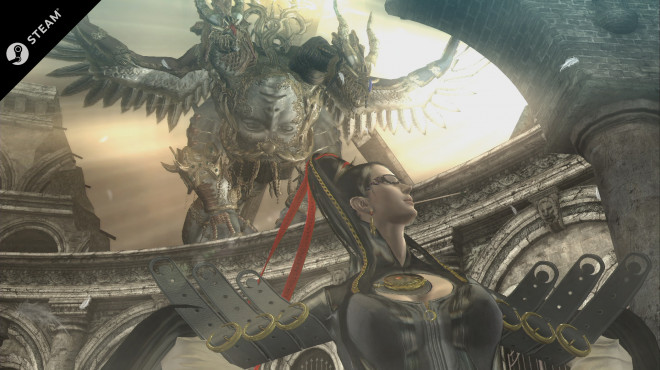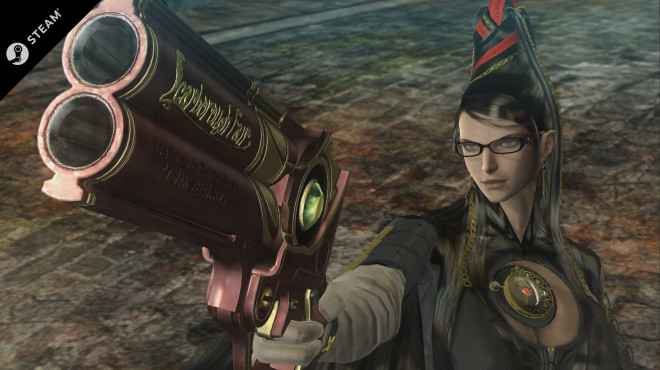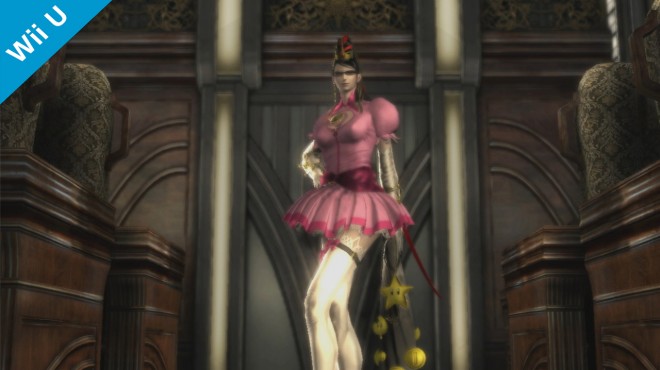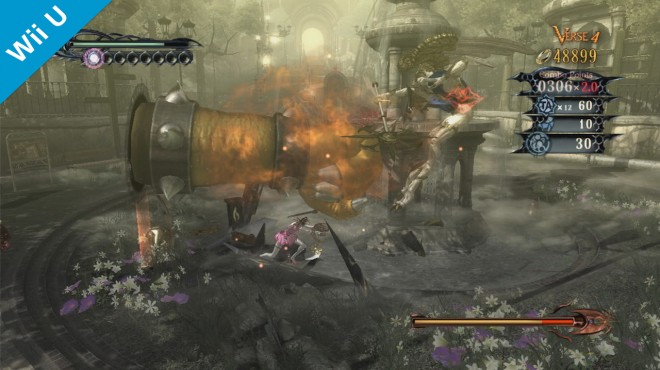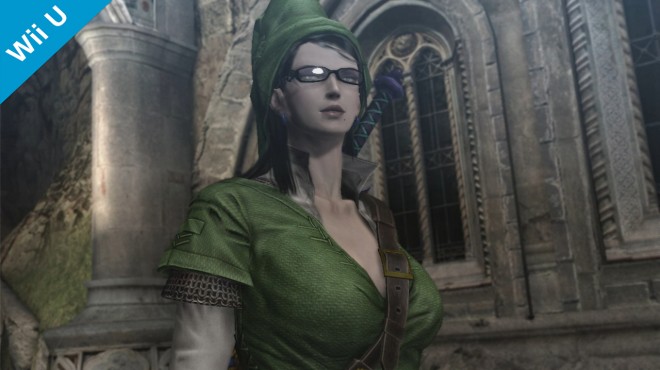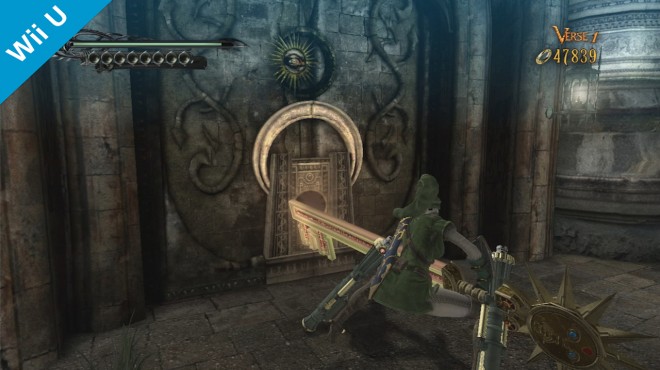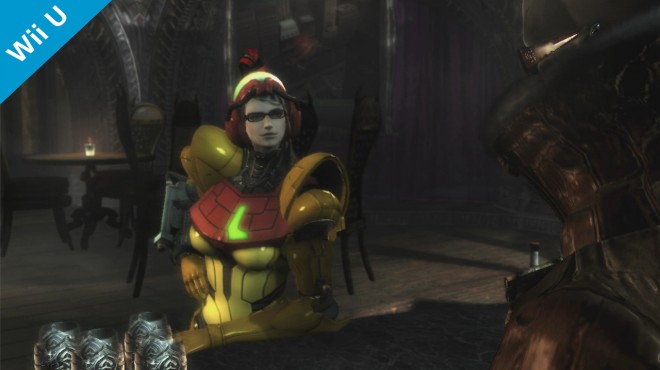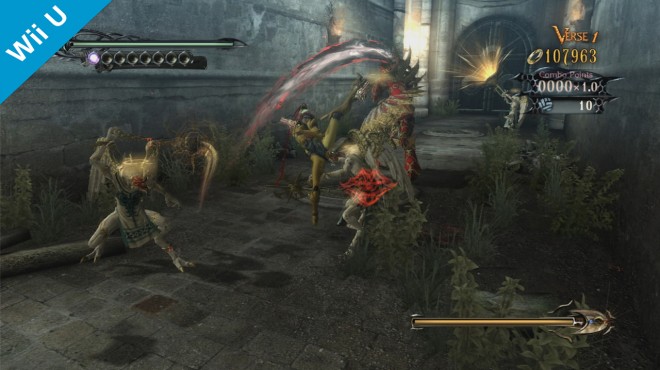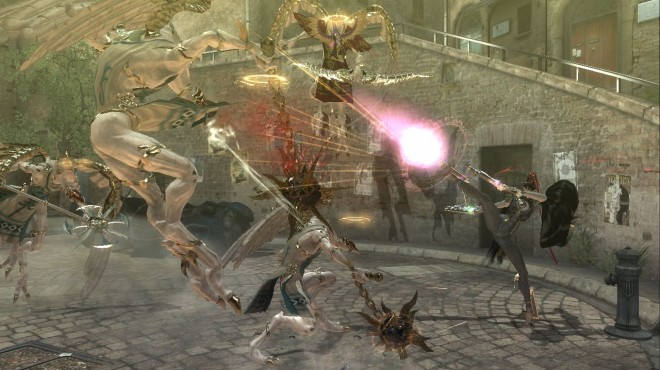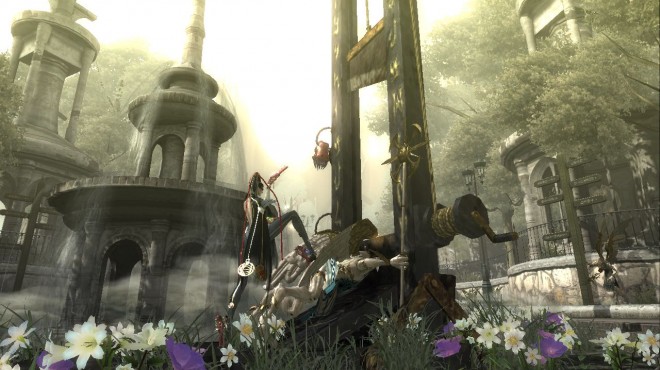 [
BAYONETTA on Steam (PC version)
]
Platform: Windows PC (via Steam) | Genre: Climax Action | Release Date: April 11, 2017 | Price: $19.99 / €19.99 / £14.99 | ESRB Rating: Mature 17+ | Publisher: SEGA Europe Ltd. | Developer: PlatinumGames Inc. | © SEGA. Developed by PlatinumGames Inc. SEGA, the SEGA logo and BAYONETTA are either registered trademarks or trademarks of SEGA Holdings Co., Ltd. or its affiliates. All rights reserved. SEGA is registered in the U.S. Patent and Trademark Office. All other trademarks, logos and copyrights are property of their respective owners.
[ BAYONETTA on WII U ]
Platform: Wii U | Genre: Climax Action | Release Date: October 24, 2014 | ESRB Rating: Mature 17+ | Publisher: Nintendo | Developer: PlatinumGames Inc. | © SEGA Published by Nintendo.
[BAYONETTA]
Platforms: Xbox 360, PlayStation 3 | Genre: Climax Action | Release Date: January 5, 2010 (NA) / January 10, 2010 (EU) | ESRB Rating: Mature 17+ | Publisher: Sega | Developer: PlatinumGames Inc. | ©SEGA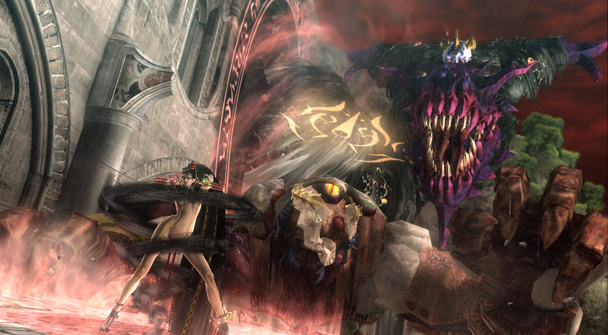 Bayonetta specializes in a unique form of combat called Bullet Arts, supplementing her melee strikes with a huge variety of firearms strapped to her arms and legs. To top it all off, she can channel magic as black as her hair to unleash terrifying Wicked Weaves!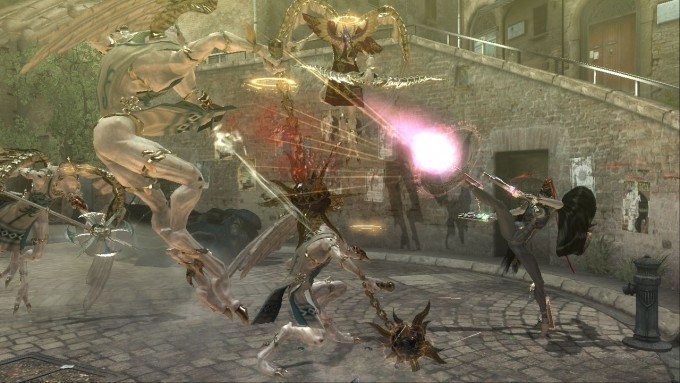 Bullet Arts
In days of old, the Umbra Witches practiced the deadly Bullet Arts – a devastatingly graceful form of combat using weapons attached to all four limbs, seamlessly mixing melee and ranged attacks. Masters of Bullet Arts were unstoppable assassins who could take down any foe at point-blank range, and Bayonetta is the heiress of their style.
It doesn't stop at firearms, either. Bayonetta has an entire arsenal of swords and even more exotic weapons right at her fingers – and toes, too.
Custom Weaponry
Bayonetta starts off with Scarborough Fair, a set of four pistols custom-built for her by Rodin, the underworld's hottest weaponsmith. As you progress, you'll unlock a wide range of weapons, from guns, to the katana Shuraba, to the wicked whip Kulshedra, each with its own unique characteristics for you to master.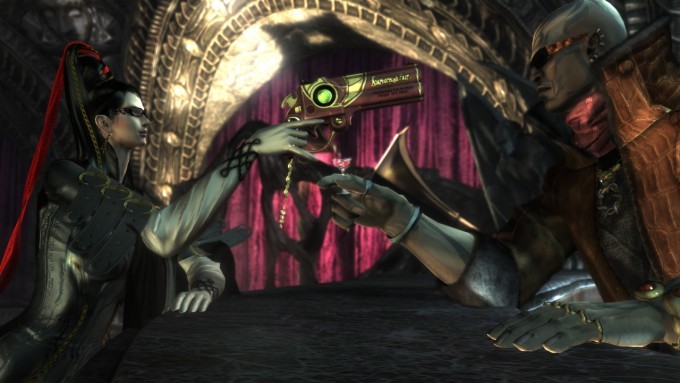 A witch's brew of action!
Bayonetta's Wicked Weaves are powerful attacks from unholy demons, manifested in our world through Bayonetta's long, luxurious locks to raise a little hell against an army of angels. Master Wicked Weaves to unleash powerful attacks against your enemies. When they're caught off guard, turn the tables by trapping them in cruel Torture Attacks – think of it as payback for the Inquisition! And transform yourself into powerful animal forms for greater mobility by releasing the Beast Within.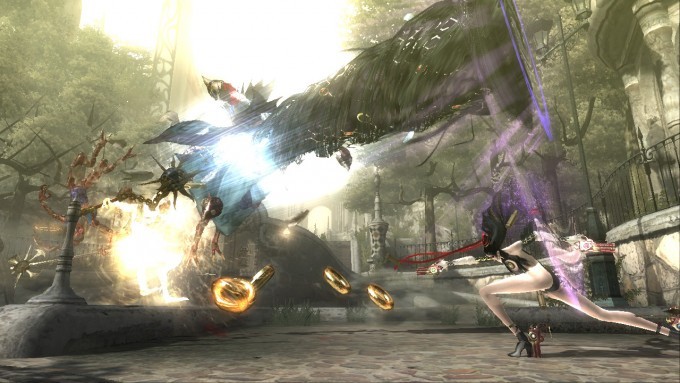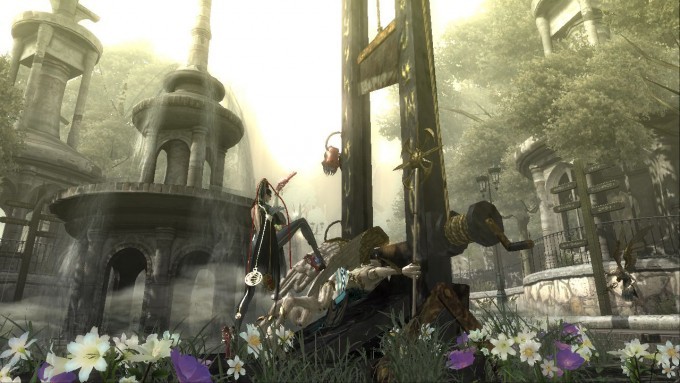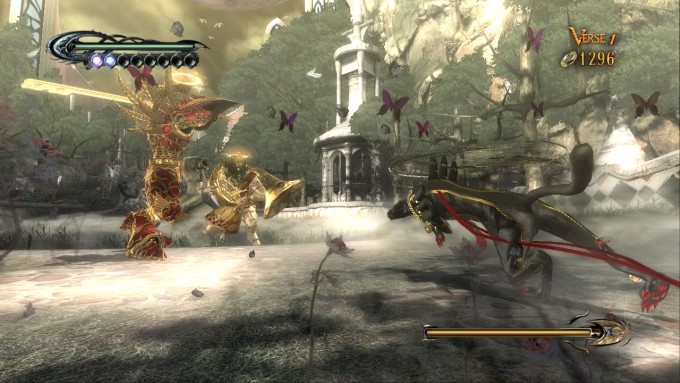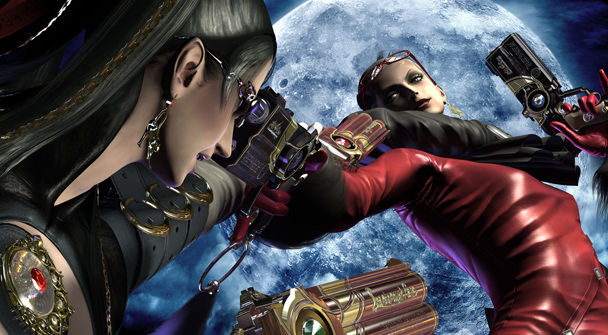 Bayonetta – A witch reborn in our time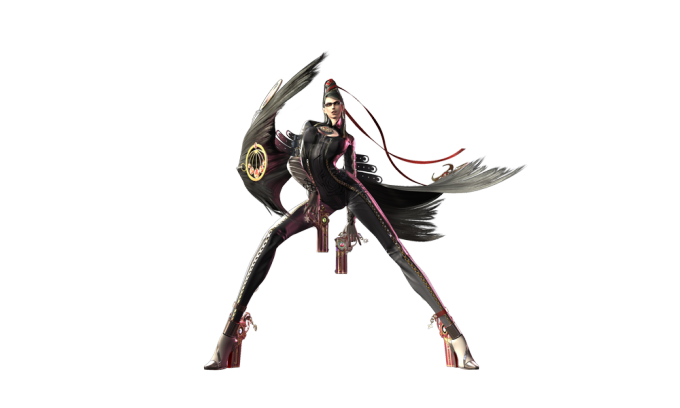 A woman of mystery who wields incomparable black magic in an eternal struggle against the powers of light. Despite Bayonetta's considerable powers, much remains unknown to her – including the truth of her own past, and the reason she fights.
Jeanne –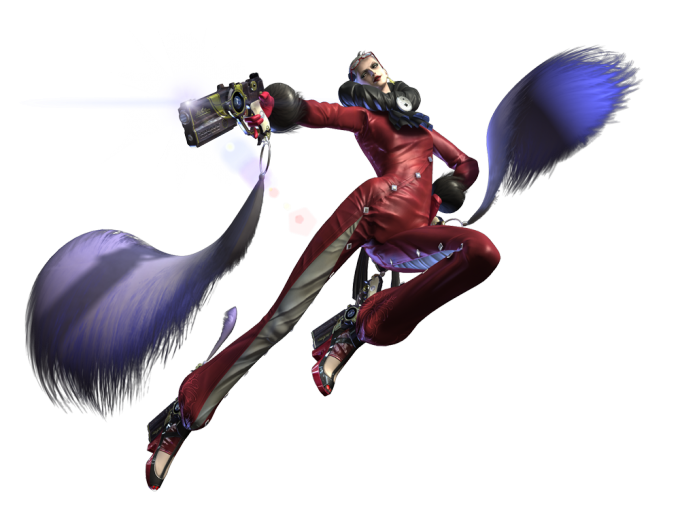 Bayonetta's rival and equal in the Bullet Arts. Wherever Bayonetta goes, Jeanne is one step ahead of her, waiting with an icy stare and a bitter challenge.
Rodin –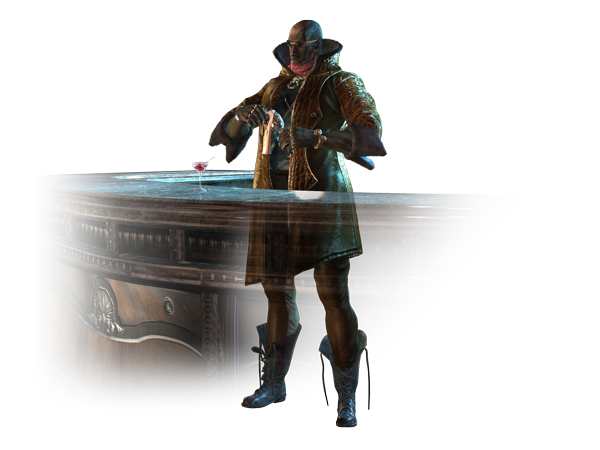 Owner and proprietor of The Gates of Hell, the hottest bar in the underworld. Though he moonlights as a bartender, those in the know seek him out for his unparalleled skill as a weaponsmith. Bayonetta regularly stops by The Gates for a drink and a little something from the back room.
Luka –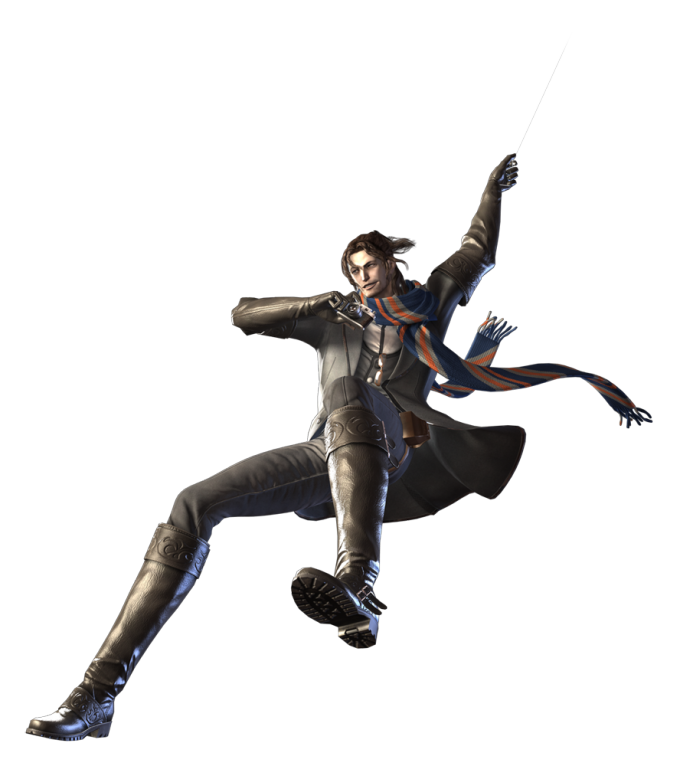 A tenacious freelance journalist, desperate to get the scoop on Bayonetta. He may act carefree, but he bears a terrible grudge against our heroine and will stop at nothing to expose her once and for all.
Enzo –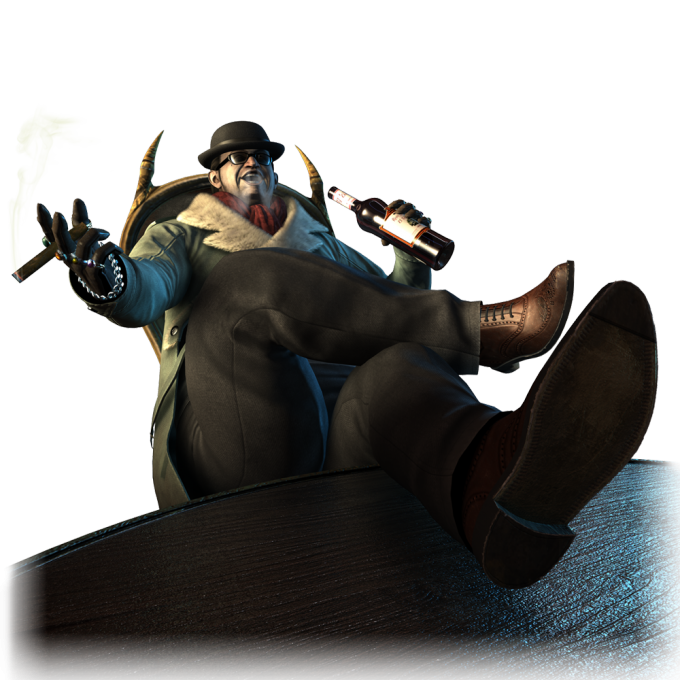 A canny, conniving information broker with a nose for danger. Enzo knows who's who in the underworld, and uses his intelligence network and an impressive list of contacts to keep the illicit money rolling in. Unfortunately for Enzo, though, good taste can't be bought.
Cereza –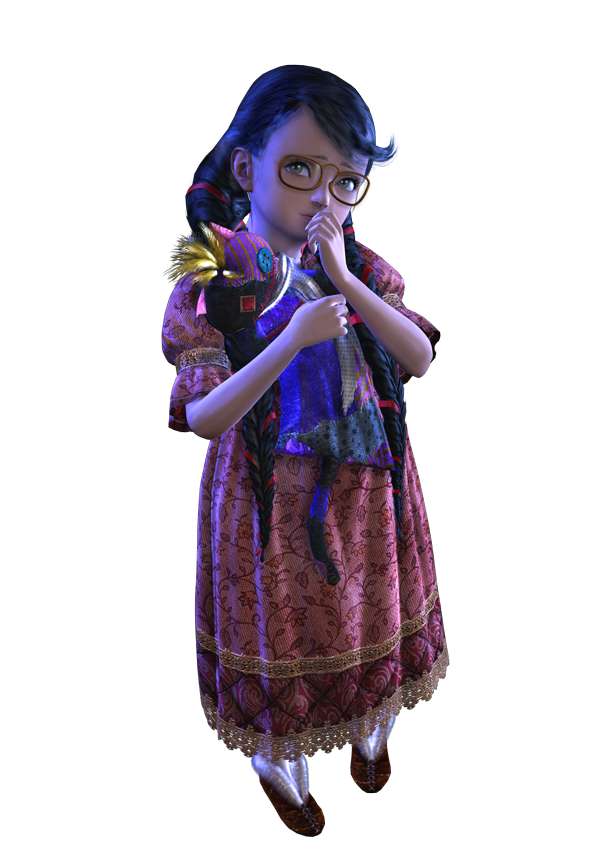 Bayonetta encounters this lost girl in the town of Vigrid on the outskirts of Europe, unaware that she holds the keys to the witch's lost past…
Gorgeous action in stylish settings!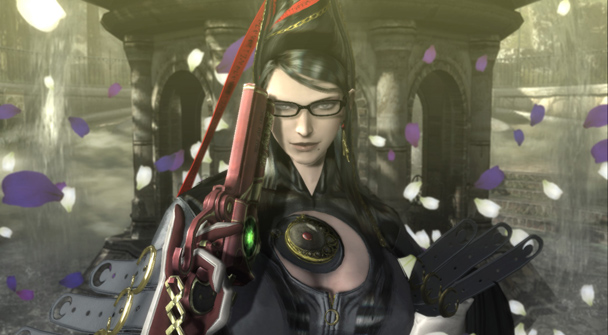 Built on a theme of "Non-stop Climax Action," Bayonetta replicates the feeling of critical, climactic scenes from action films – and keeps the action coming! The thrills never stop as Bayonetta performs heart-stopping actions previously seen only in cutscenes. Cinematics and gameplay blend seamlessly to ensure you'll never want to put your controller down!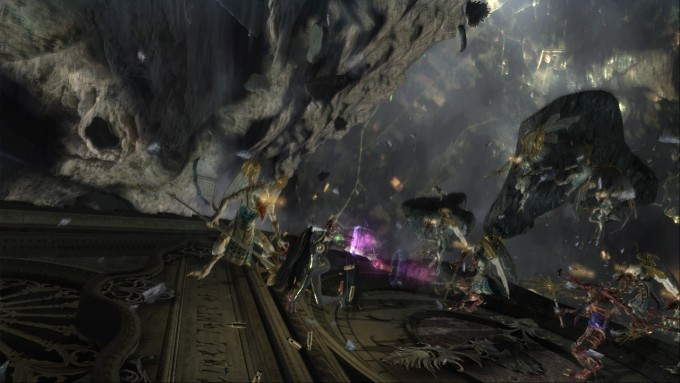 HISTORY
07.21.2017
Bayonetta - Player 2 amiibo Figure by Nintendo - Super Smash Bros. Series