NieR:Automata
In the distant future, an extra-terrestrial force has unleashed a ruthless army known as the "machine lifeforms" on Earth, driving mankind into exile on the moon. Android 2B, one of the latest infantry models of the newly formed organization called "YoRHa," is plunged into a bitter war to reclaim the planet.
NieR:Automata isn't just a simple entertainment product; it's a silky-smooth 60fps, open-world action RPG, sending the player through a non-stop rollercoaster of emotions.
Producer: Yosuke Saito
Director: YOKO TARO
Composer: Keiichi Okabe
Character design: Akihiko Yoshida
Development: PlatinumGames
A new NieR is about to unfold...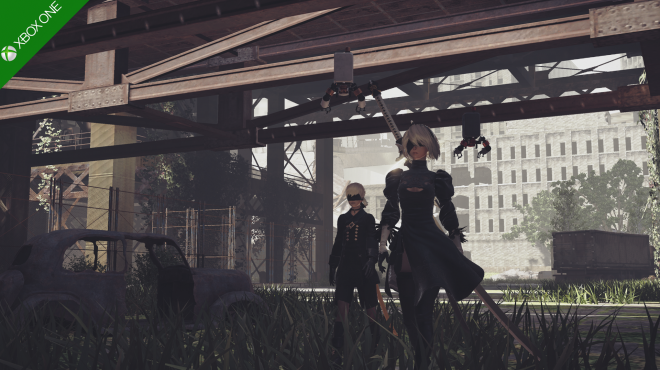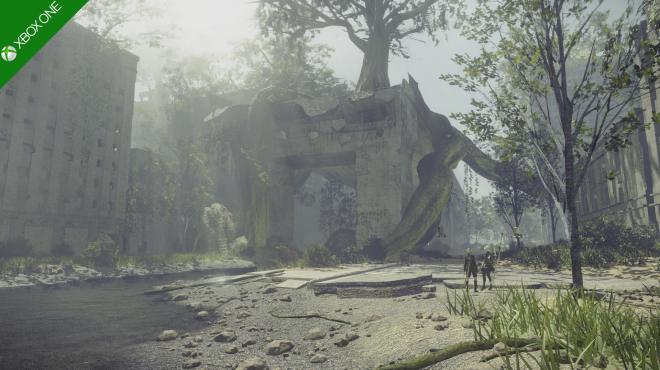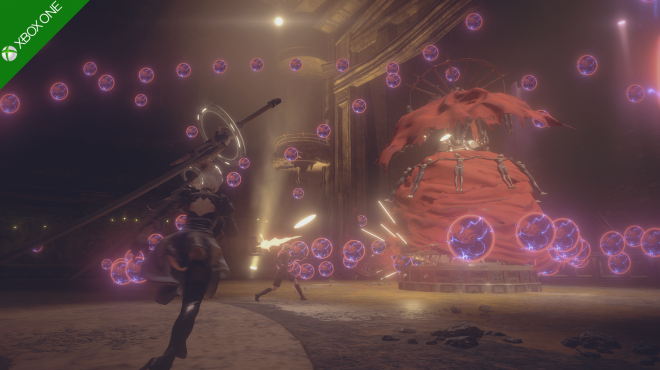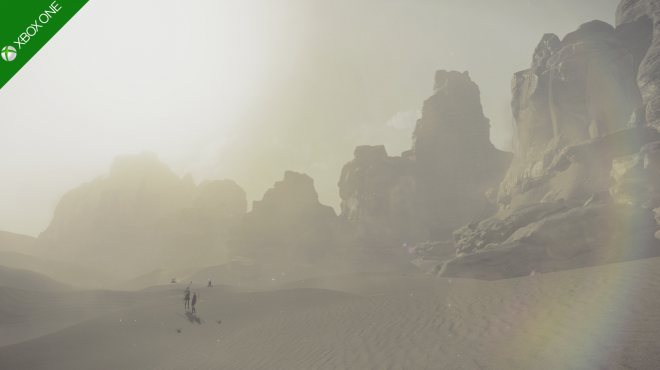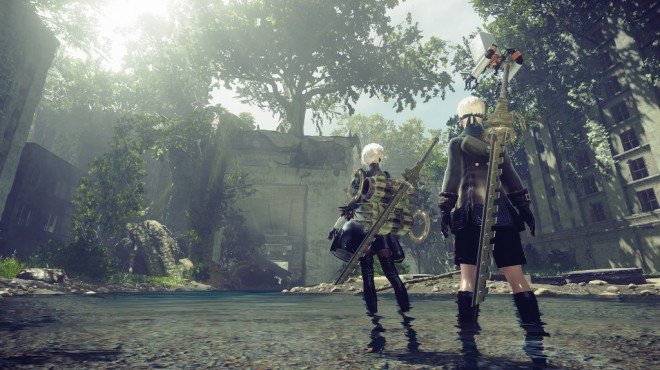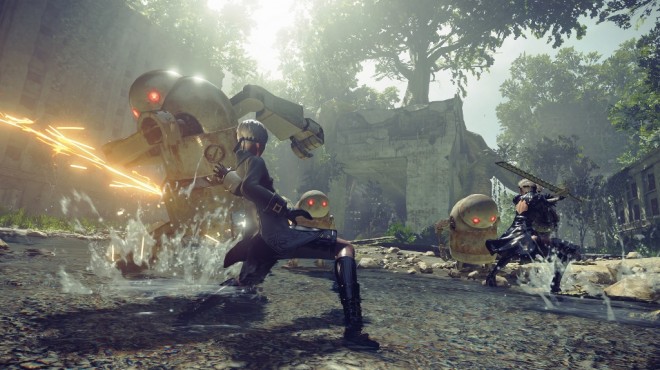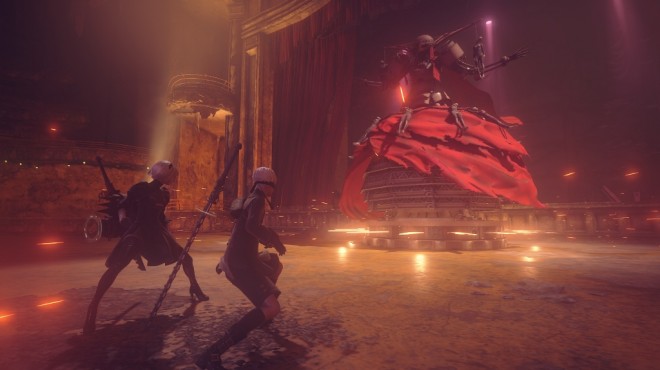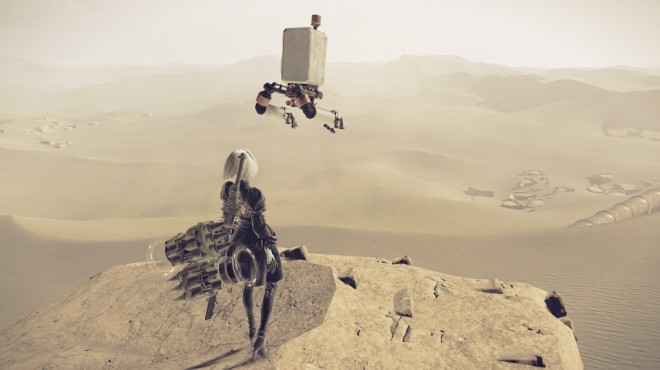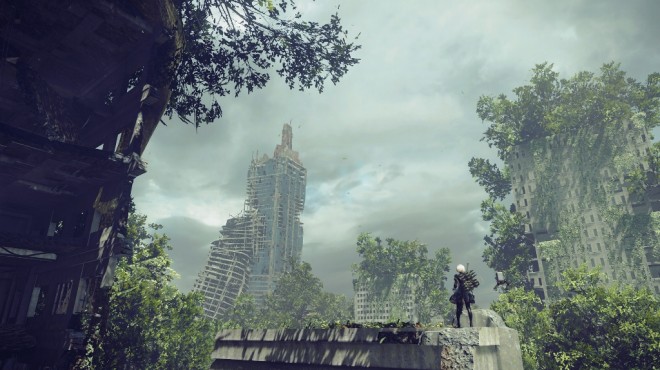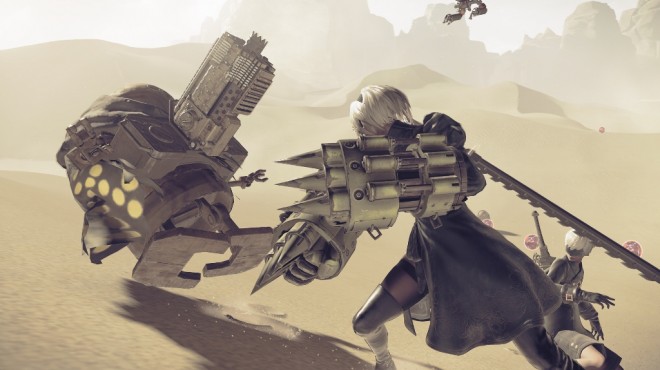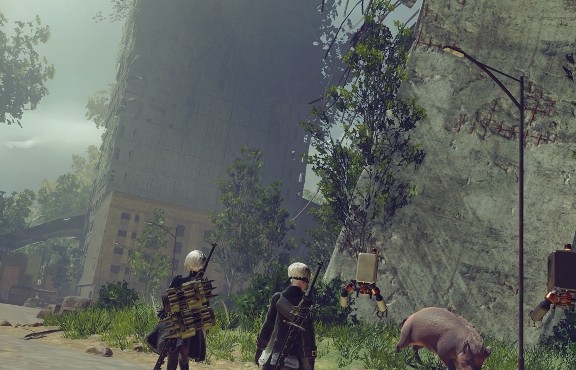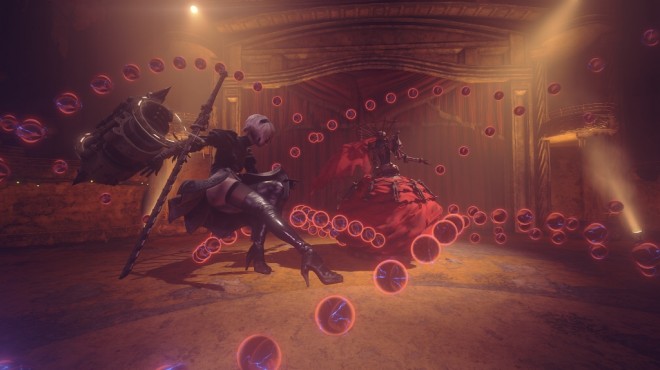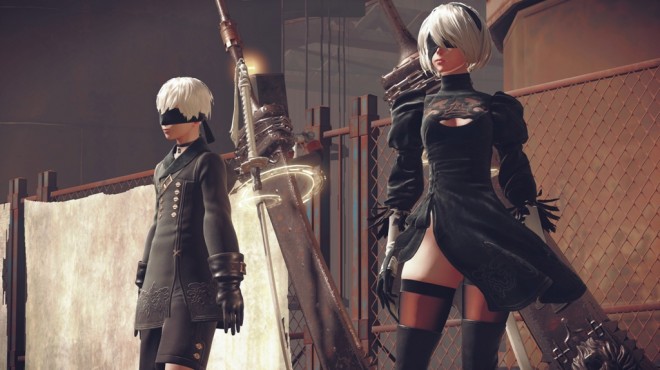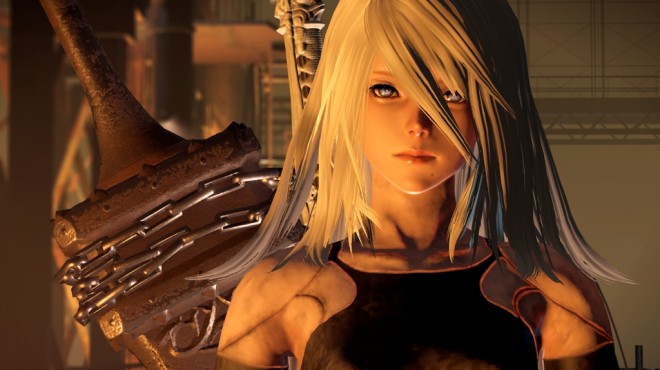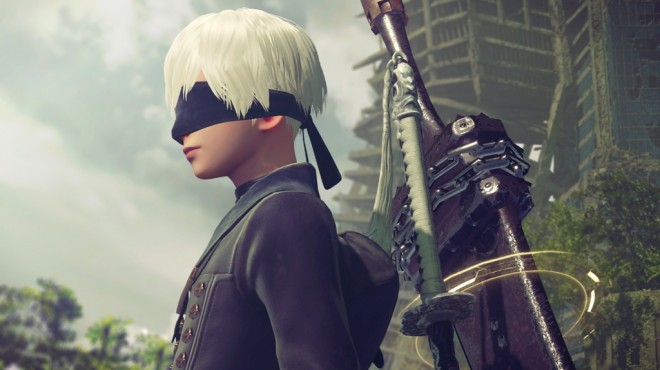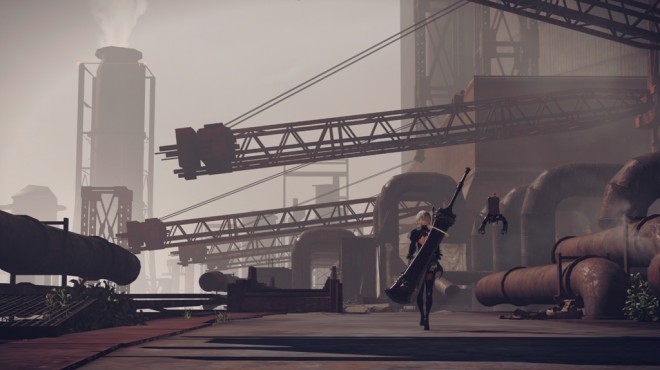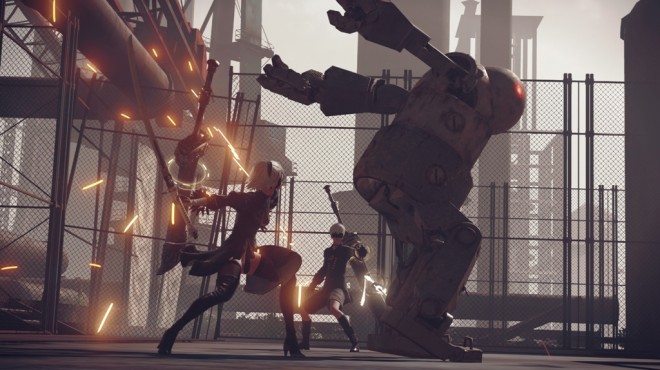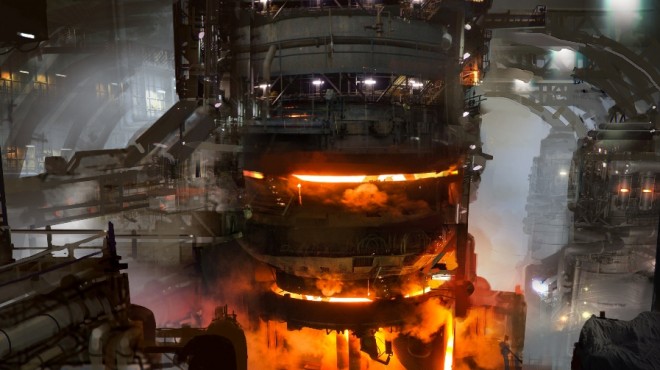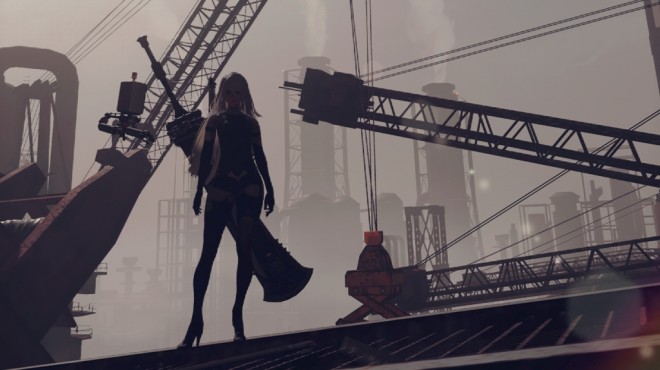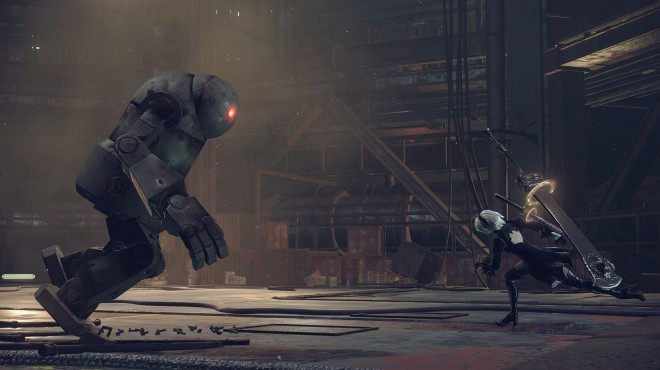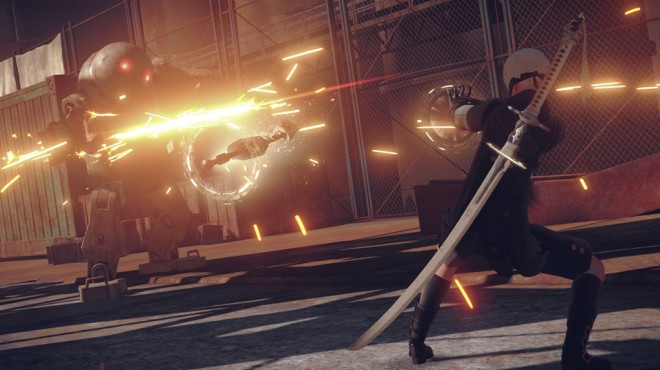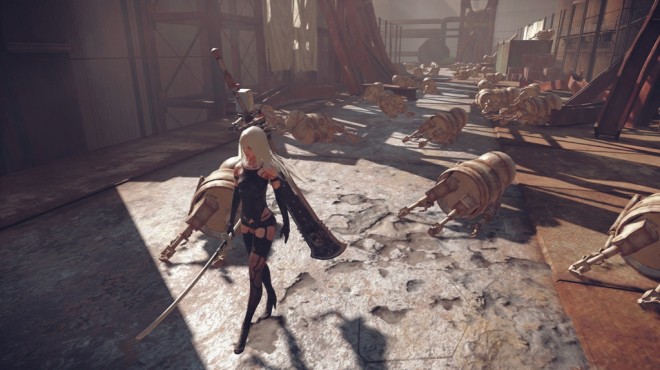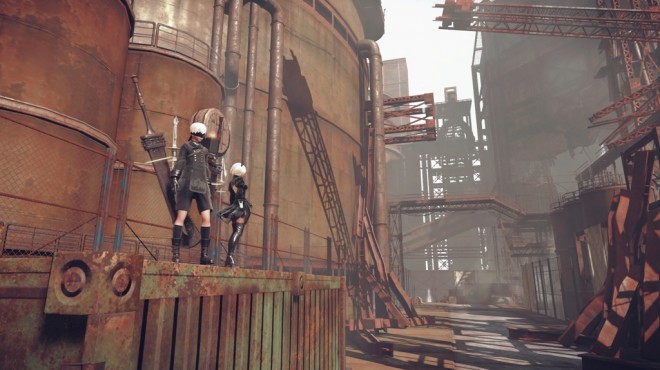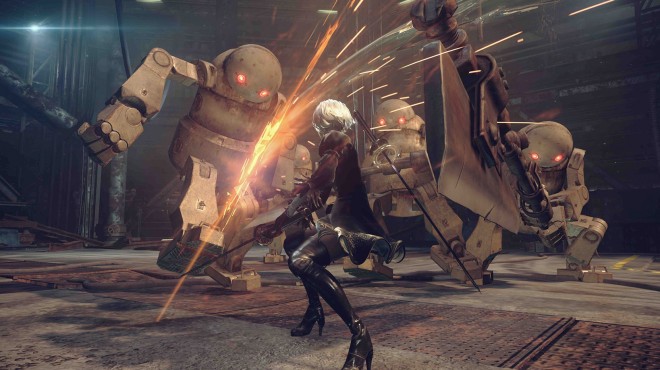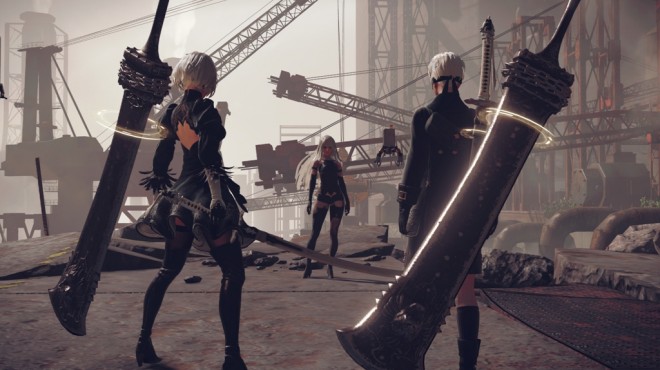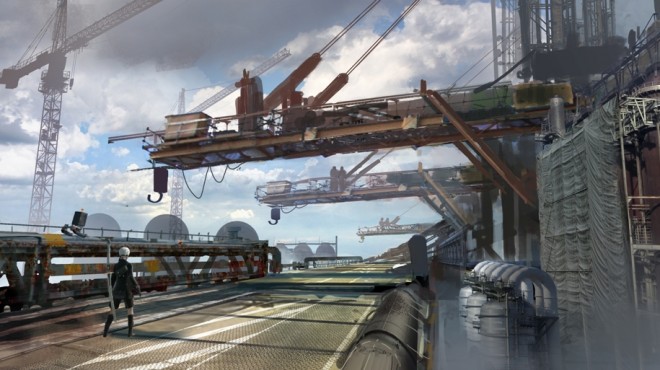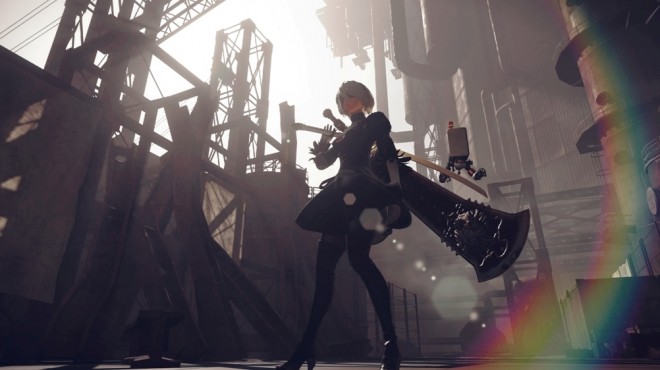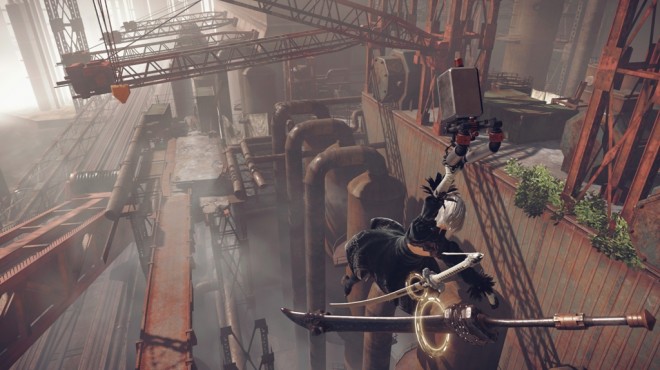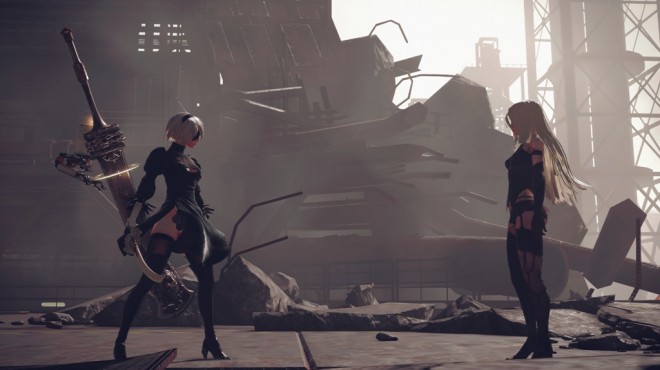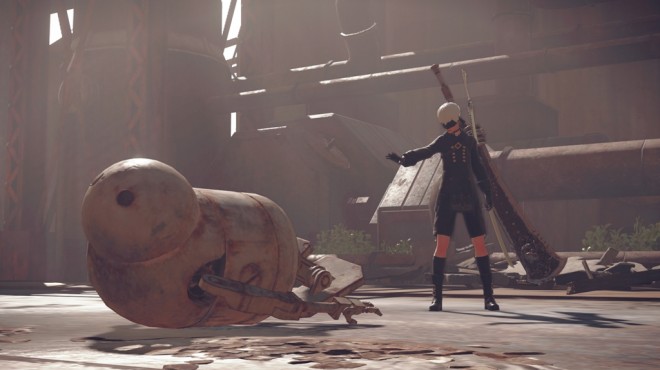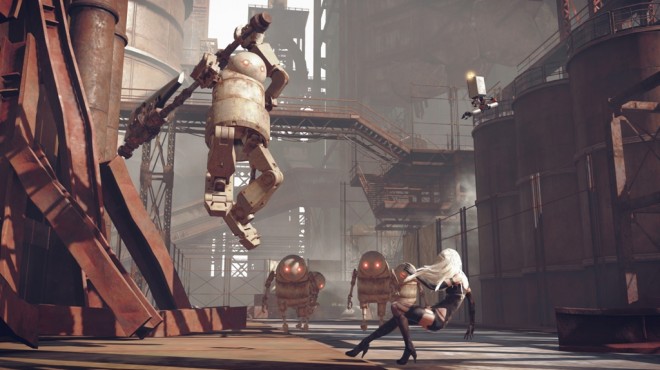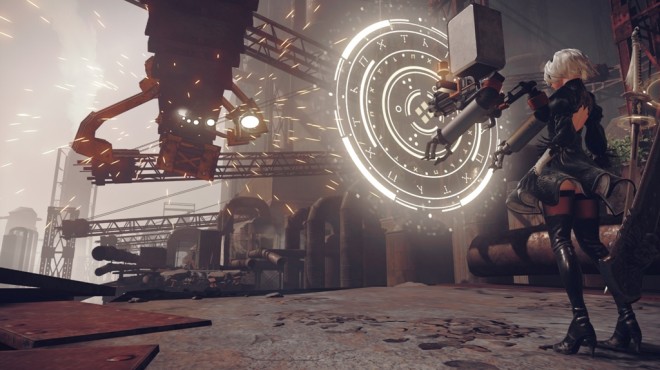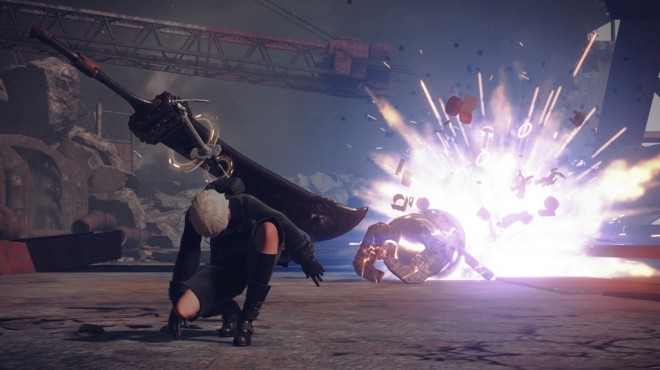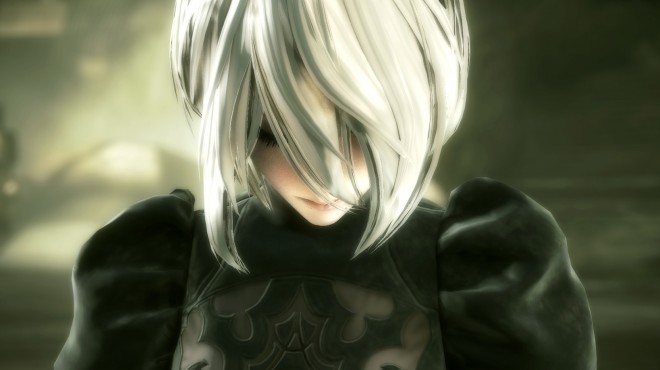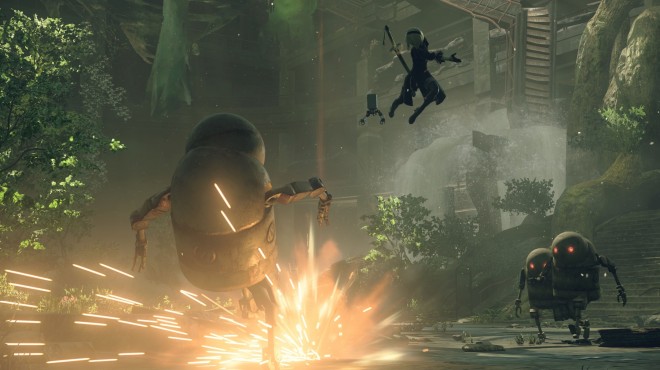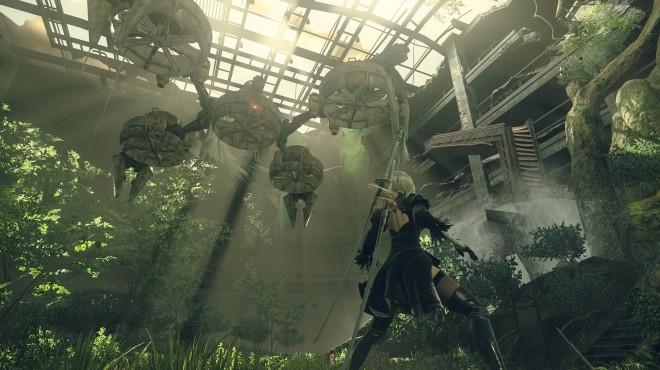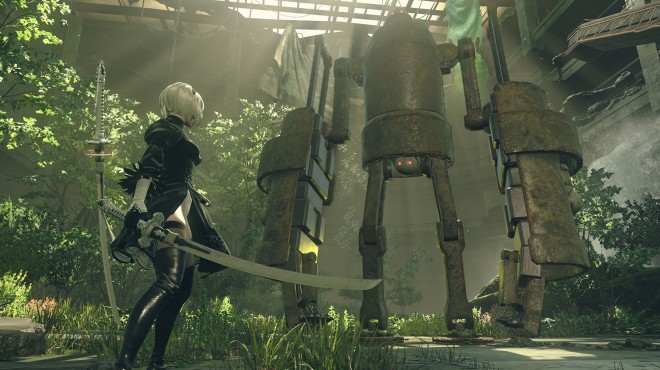 [
Xbox One
]
NieR:Automata BECOME AS GODS Edition*
Platform: Xbox One (download only) | Genre: Action RPG | Release Date: June 26, 2018 | Price: $49.99 | ESRB Rating: Mature 17+ | Developer: PlatinumGames Inc. | © 2017, 2018 SQUARE ENIX CO., LTD. All Rights Reserved.
*NieR:Automata BECOME AS GODS Edition includes the following contents: NieR:Automata, The 3C3C1D119440927 DLC, Pod: Grimoire Weiss, Pod skins: Cardboard, Retro Red, Retro Grey, Character accessory: Machine Mask.
[PlayStation 4]
Platform: PlayStation 4 | Genre: Action RPG | Release Date: March 7, 2017 (NA) / March 10, 2017 (EU) | ESRB Rating: Mature 17+ | Publisher: SQUARE ENIX CO., LTD. | Developer: PlatinumGames Inc. | © 2017 SQUARE ENIX CO., LTD. All Rights Reserved.
Font Designed by FONTWORKS Inc.
Font Designed by YOONDESIGN GROUP INC.
Font Designed by ARPHIC TECHNOLOGY CO., LTD.
[
Steam (PC version)
]
Platform: Windows PC (via Steam) | Genre: Action RPG | Release Date: March 18, 2017 | ESRB Rating: Mature 17+ | Publisher: SQUARE ENIX CO., LTD. | Developer: PlatinumGames Inc. | © 2017 SQUARE ENIX CO., LTD. All Rights Reserved.
This title uses Enlighten™, copyright Geomerics Limited.
This title uses Simplygon™, copyright Donya Labs AB.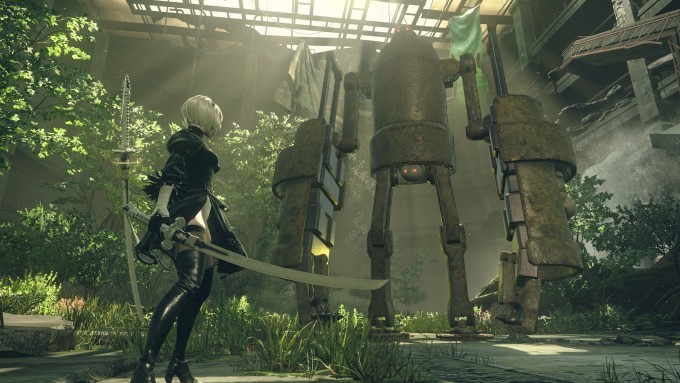 The distant future…
Invaders from another world attack without warning, unleashing a new type of threat: weapons known as "machine lifeforms." In the face of this insurmountable threat, mankind is driven from Earth and takes refuge on the Moon.
The Council of Humanity organizes a resistance of android soldiers in an effort to take back their planet. To break the deadlock, the Resistance deploys a new unit of android infantry: YoRHa .
In the forsaken wasteland below, the war between the machines and the androids rages on. A war that is soon to unveil the long-forgotten truth of this world…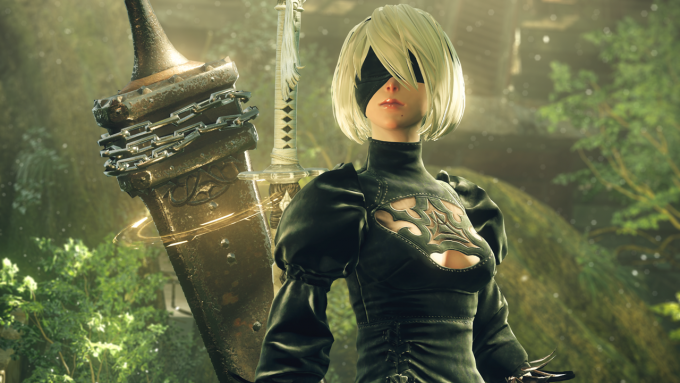 2B (YoRHa No. 2, Type B)
A blade…with a quiet volition.
An all-purpose battle android deployed as a member of the automated infantry squad, YoRHa. She is equipped with a sword for close-quarters combat, and can attack from range using the "Pod" tactical support system. Members of YoRHa forgo names and are referred to only by their codes. Though regulations forbid them from expressing emotions, each model has its own distinguishing personality, and 2B is comparatively cool, calm, and collected.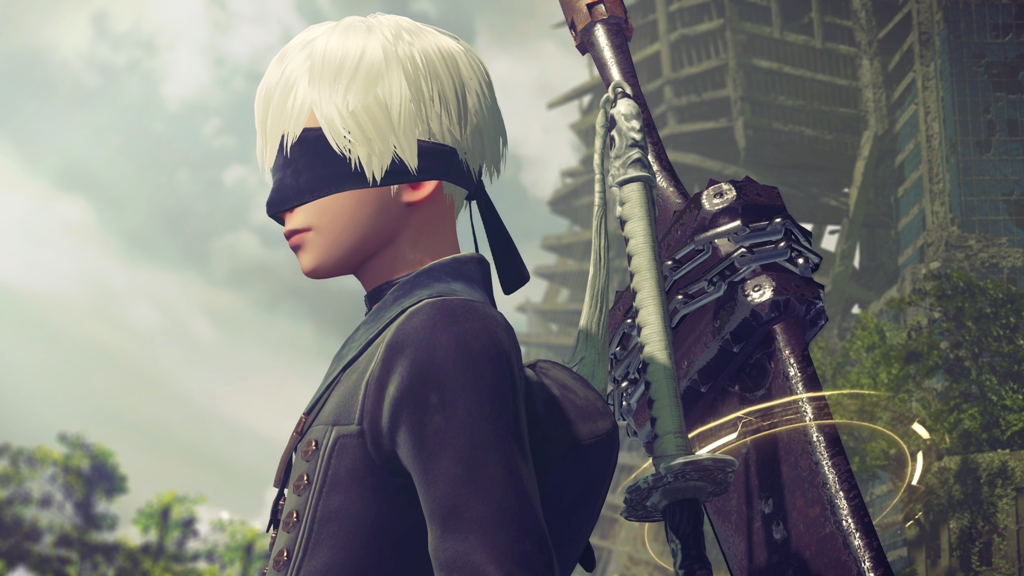 9S (YoRHa No. 9, Type S)
A soul…and an ephemeral kindness.
Though he has the ability to attack, this YoRHa android specializes in research missions and excels in collecting information, mainly by hacking. Within YoRHa, 9S is comparatively varied in his emotional expressions and has a kind personality.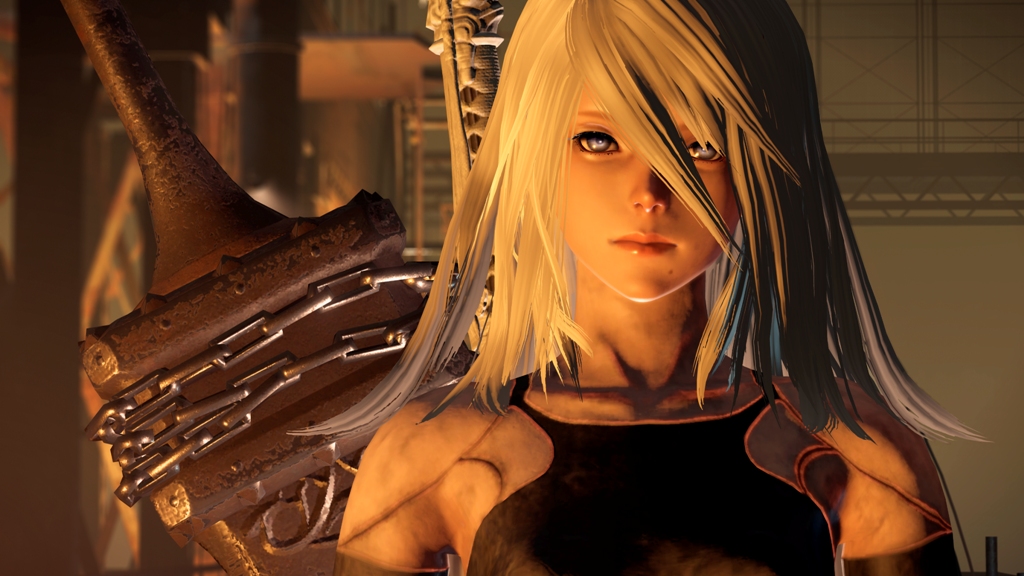 A2 (YoRHa Type A, No. 2)
A vortex…of the past and hatred.
The Type A is a YoRHa prototype model that is no longer in use. She specializes in close-range attacks. She was operated on a trial basis in the process of developing official models such as 2B and 9S. Personality-wise, she has little to say and always acts independently.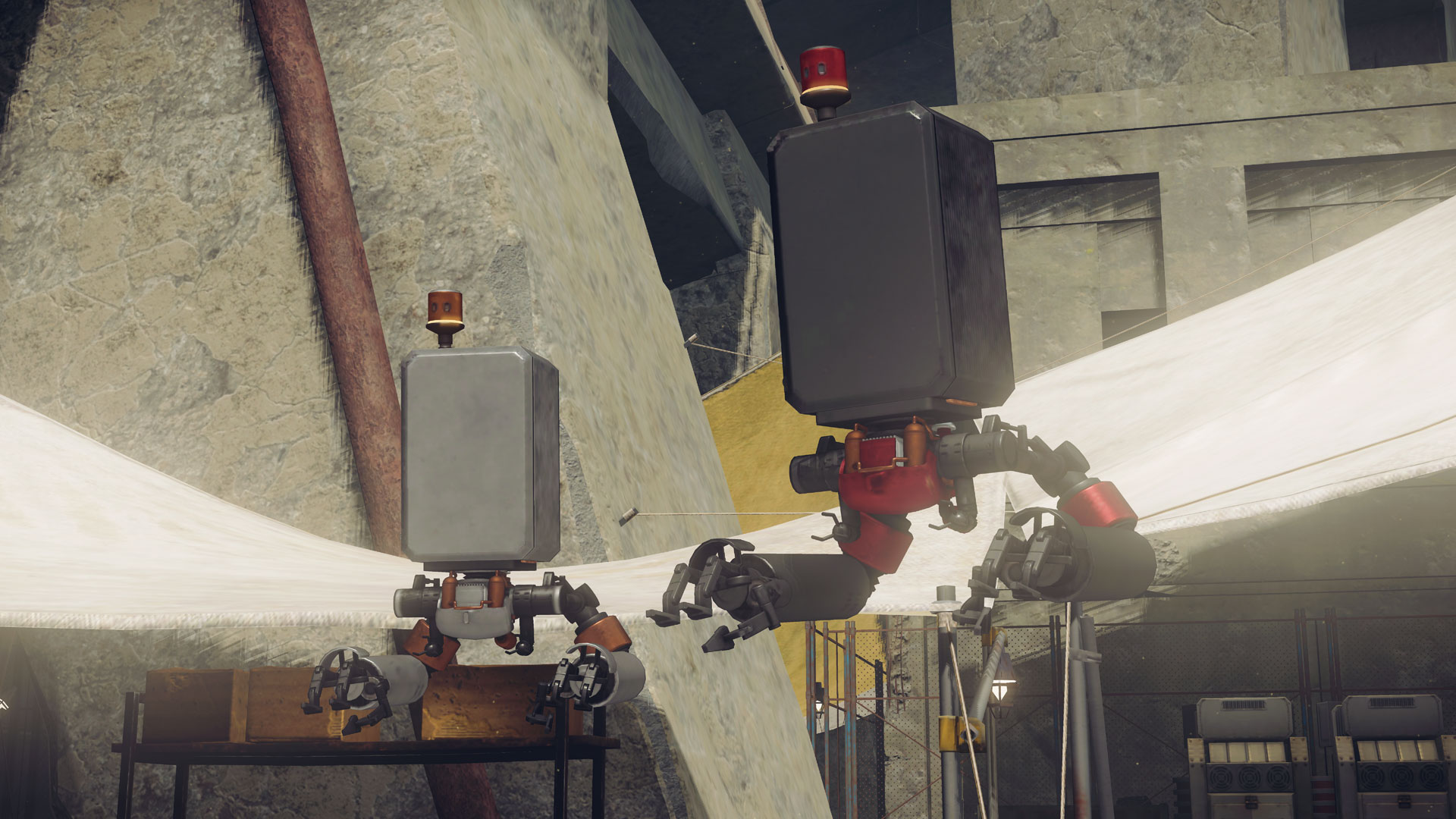 Pod 042 and Pod 153
These support units are part of every YoRHa soldier's standard equipment. They come installed with various weapons used for long-range combat, and can also aid their owners in traversal. They can display messages coming in from Command, and they are also capable of exchanging information among themselves to devise strategies. 2B is followed by Pod 042, while 9S is accompanied by Pod 153.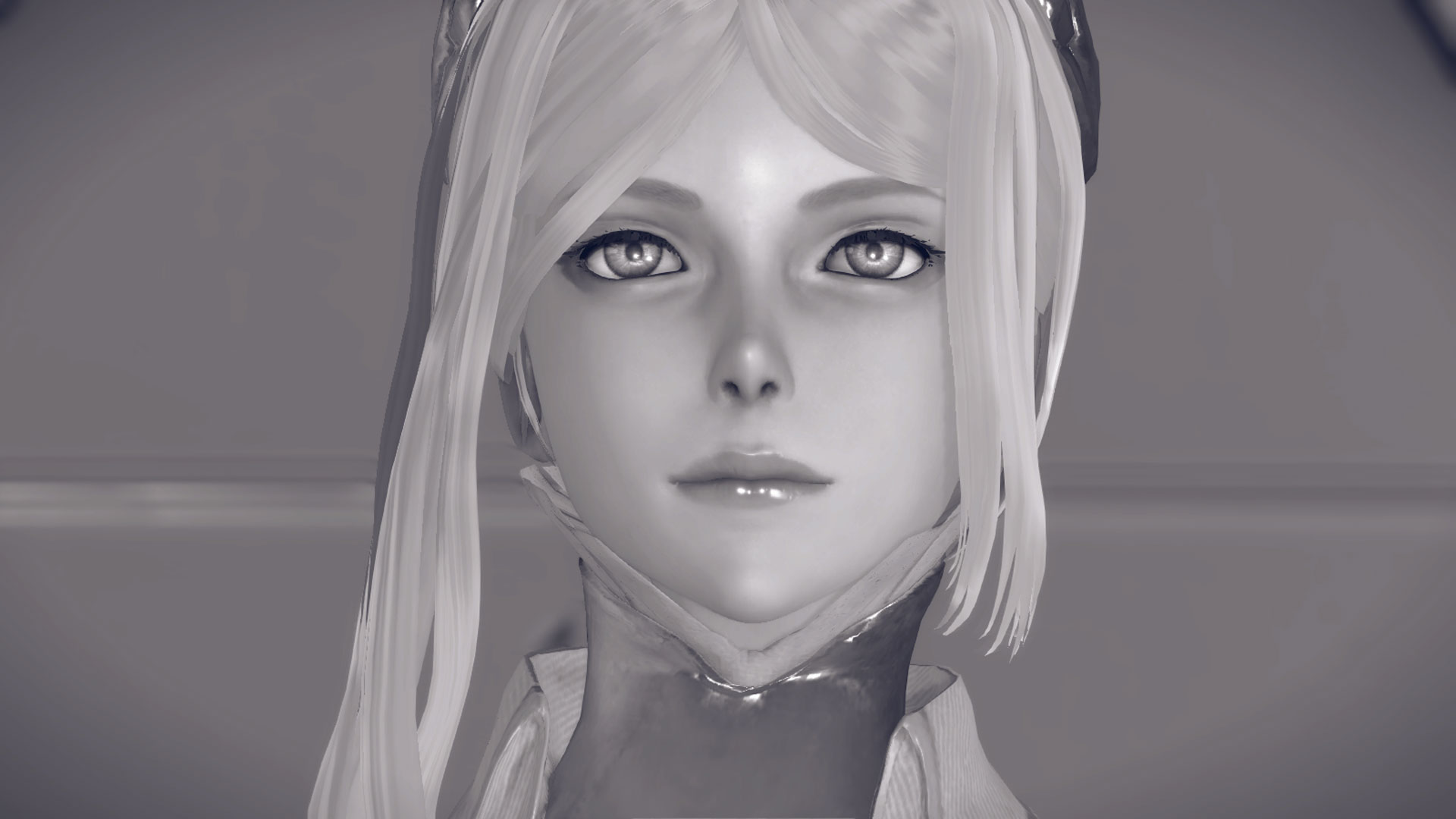 Commander
The leader of the "Bunker," a military base orbiting Earth. She is in charge of all YoRHa units. Her position demands her to be calm and collected at all times, but she seems to worry for the personal safety of 2B and 9S. She also appears to have some kind of history with YoRHa prototype model A2.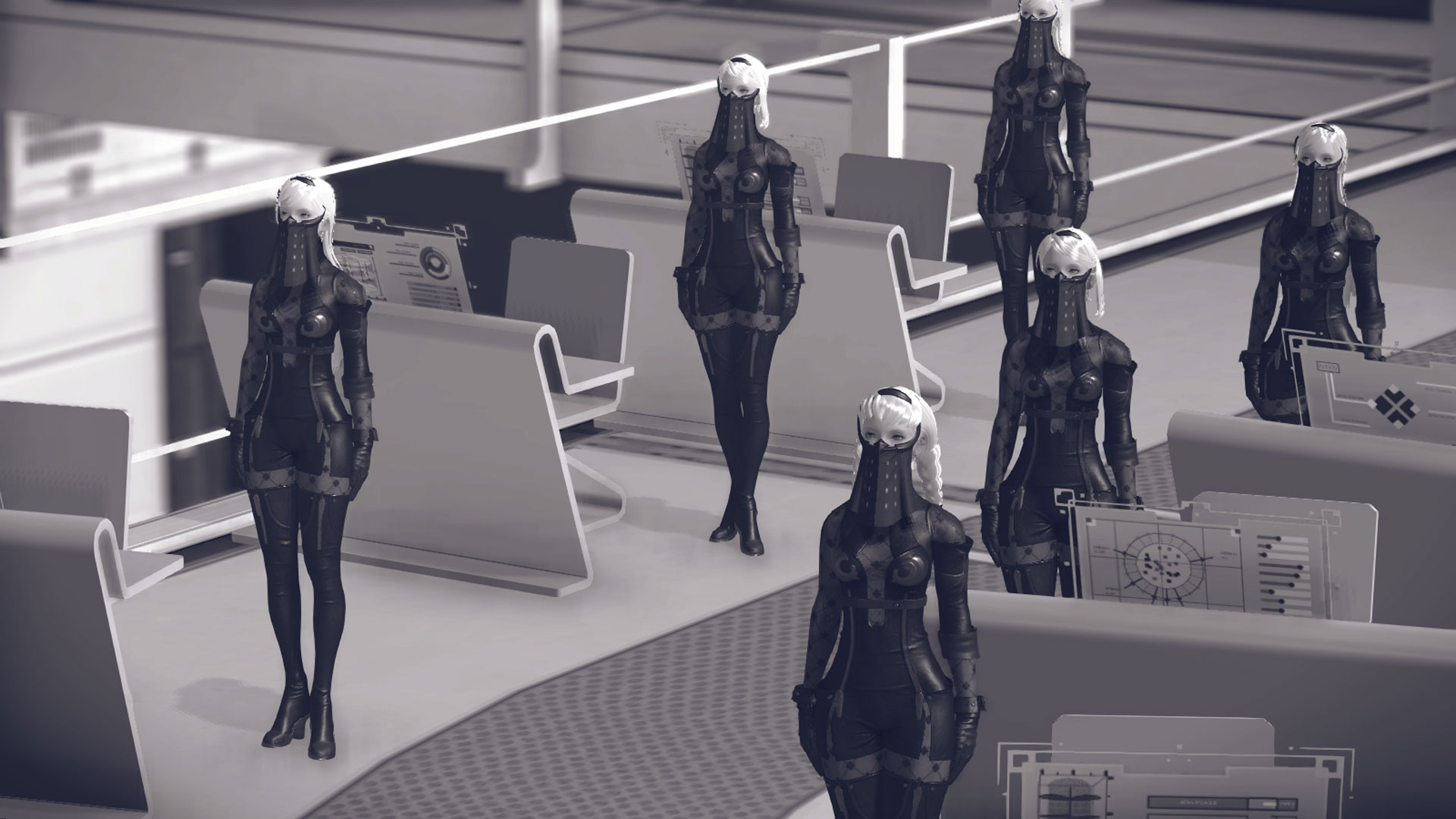 Operator 6O and Operator 21O
Two communications operators permanently stationed at the Bunker.
They are mainly in charge of analyzing intel, and relaying orders to the YoRHa units on the planet's surface. They have fairly different personalities, with 6O, who's in charge of 2B, being relatively bright and cheerful, whereas 21O, in charge of 9S, is always cool and composed.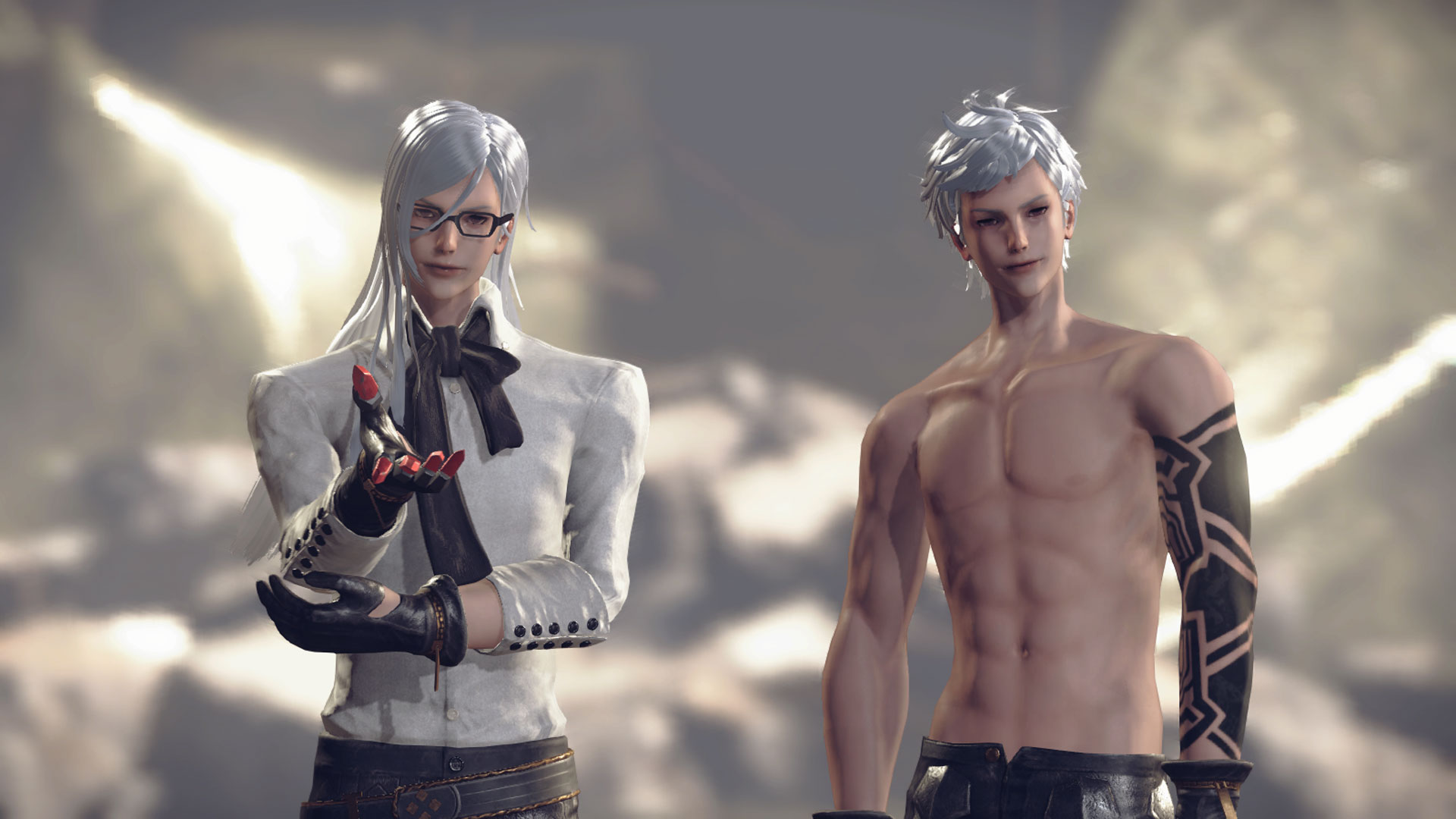 Adam
A mysterious young man.
He wears glasses and is extremely intelligent. He has a generally calm personality, but does not shy away from excessive force in order to attain his goals.
Eve
Adam's younger twin.
Contrary to Adam, Eve is short-tempered and doesn't like thinking too much. His brother means the world to him.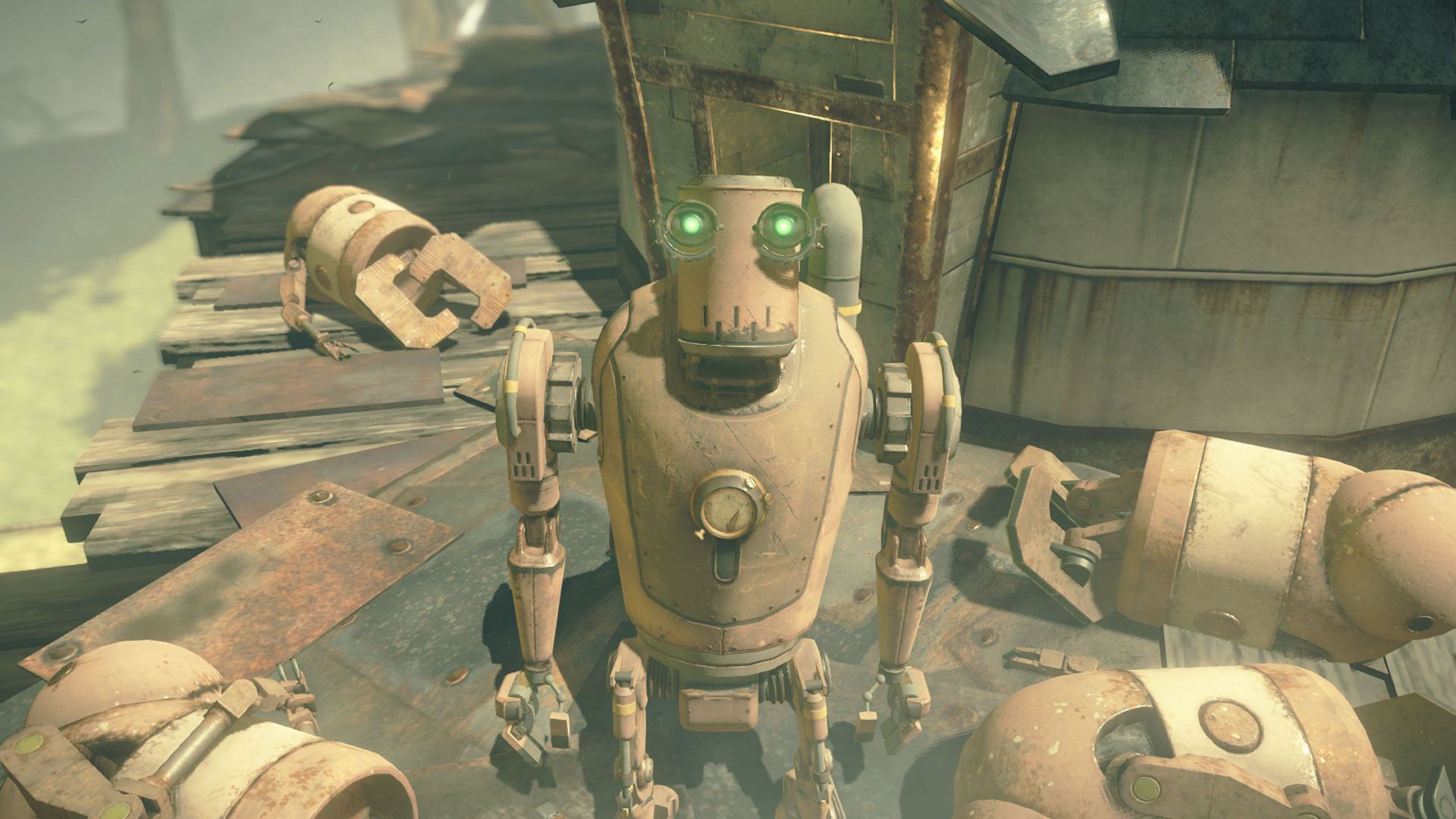 Pascal
Despite being a machine lifeform, Pascal is a pacifist and despises any kind of conflict. He is searching for the path to peace, along with other likeminded machine lifeforms. He is very intelligent, and shows a great interest in the history of humanity and machines alike.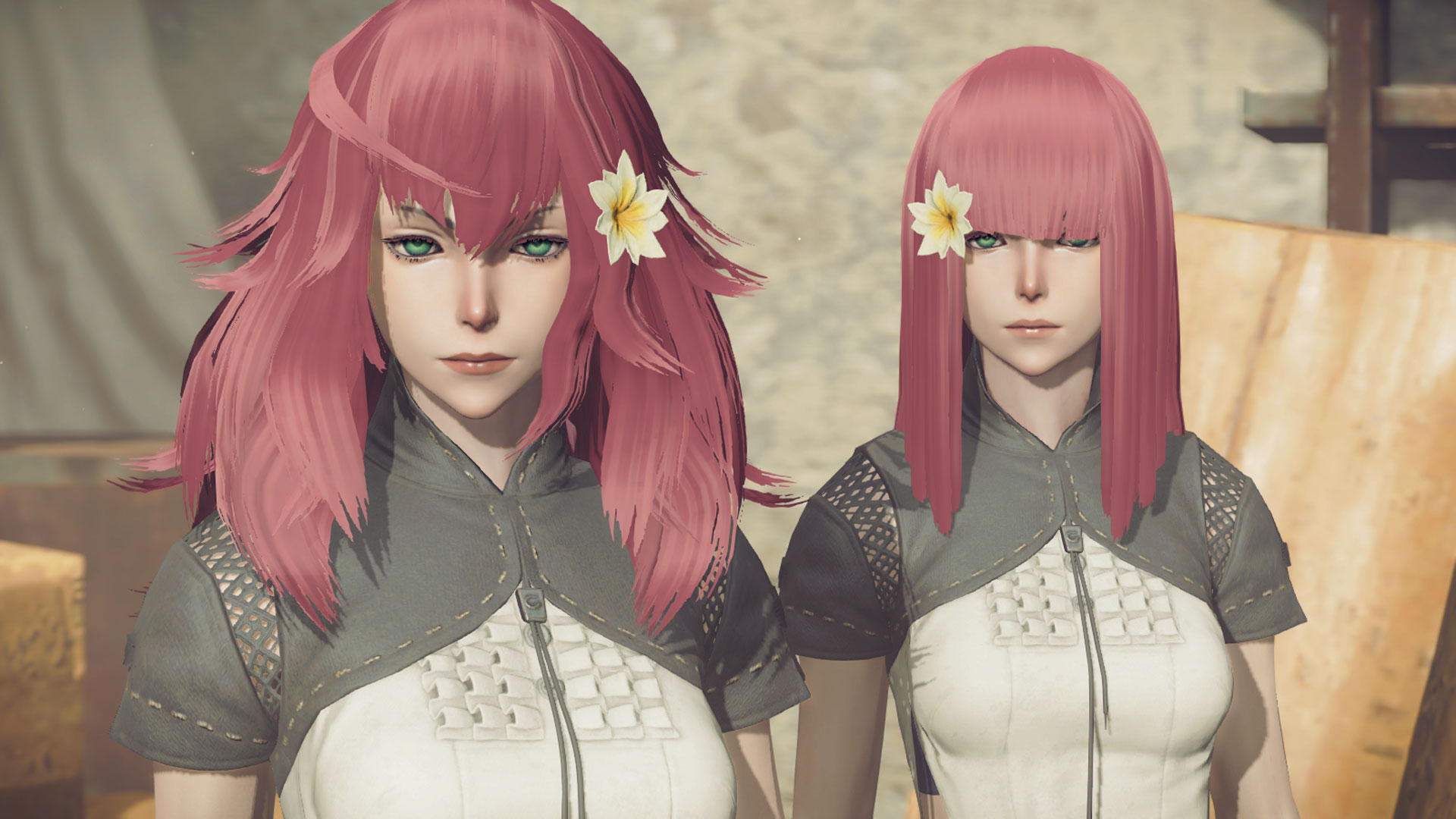 Devola and Popola
A pair of old android models residing at the Resistance camp.
They are aware that two identical models went haywire in the distant past, and they've always considered themselves responsible somehow. They are unique androids in that they are capable of consuming alcohol.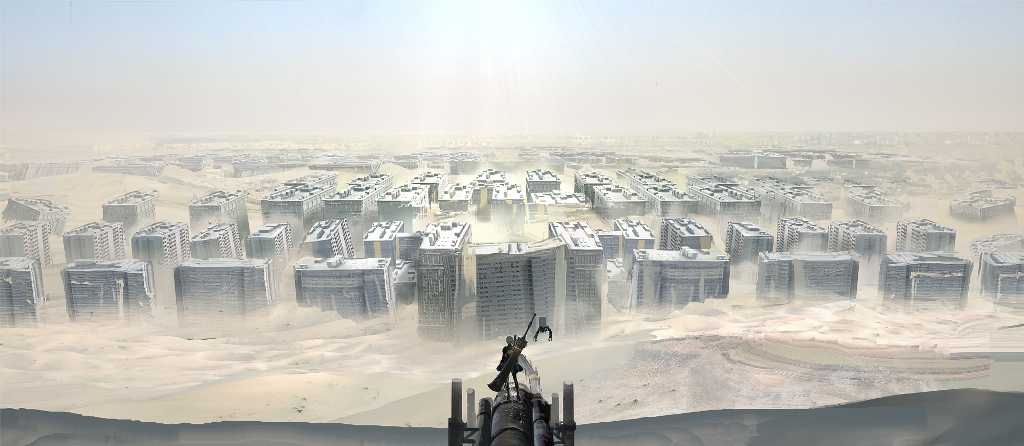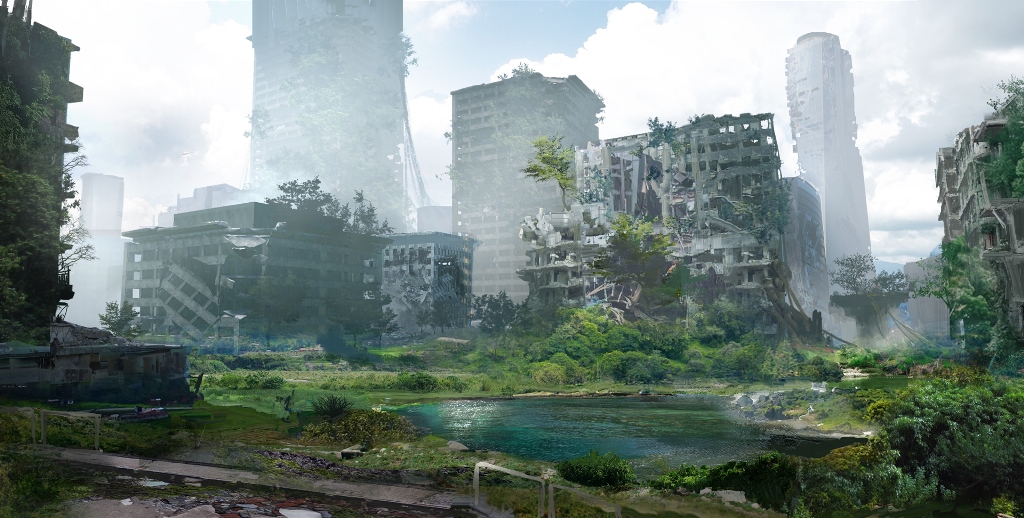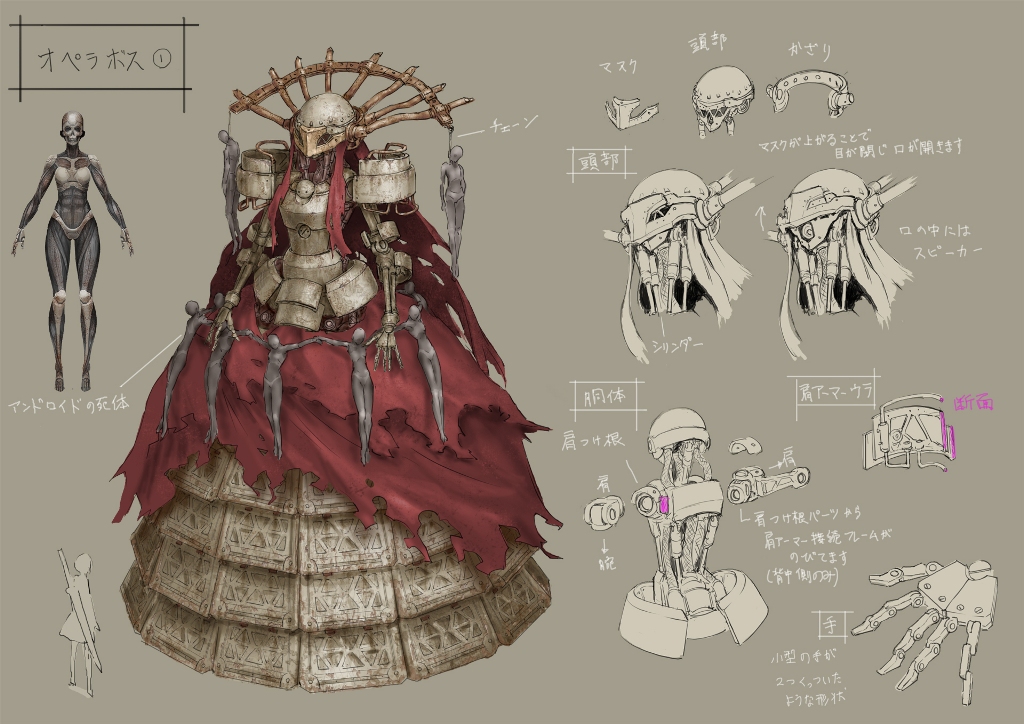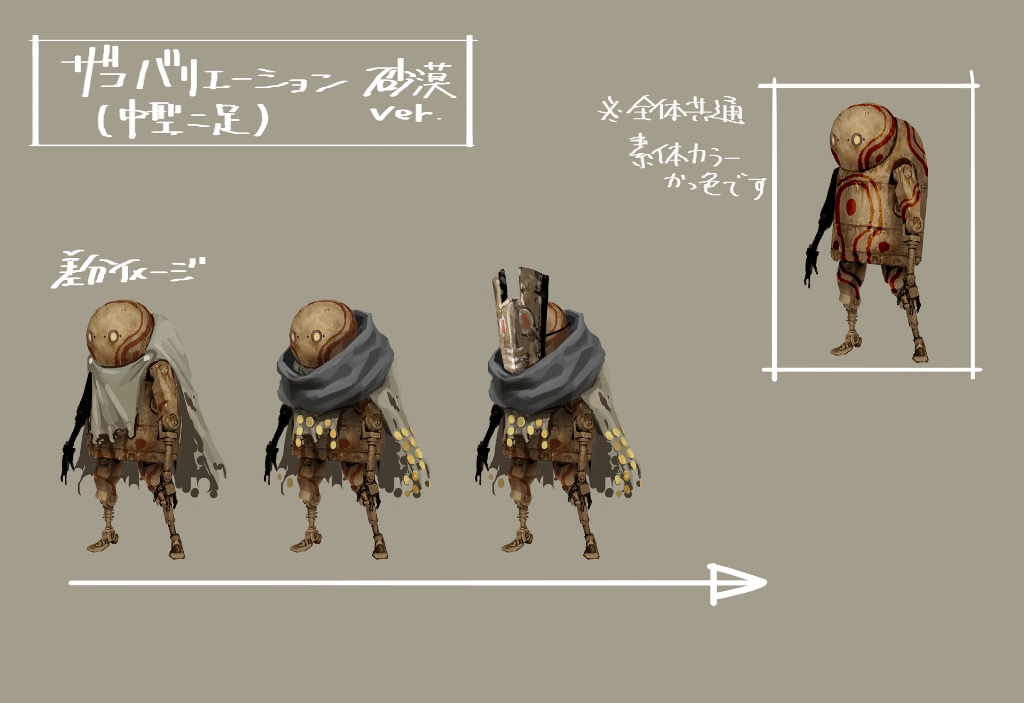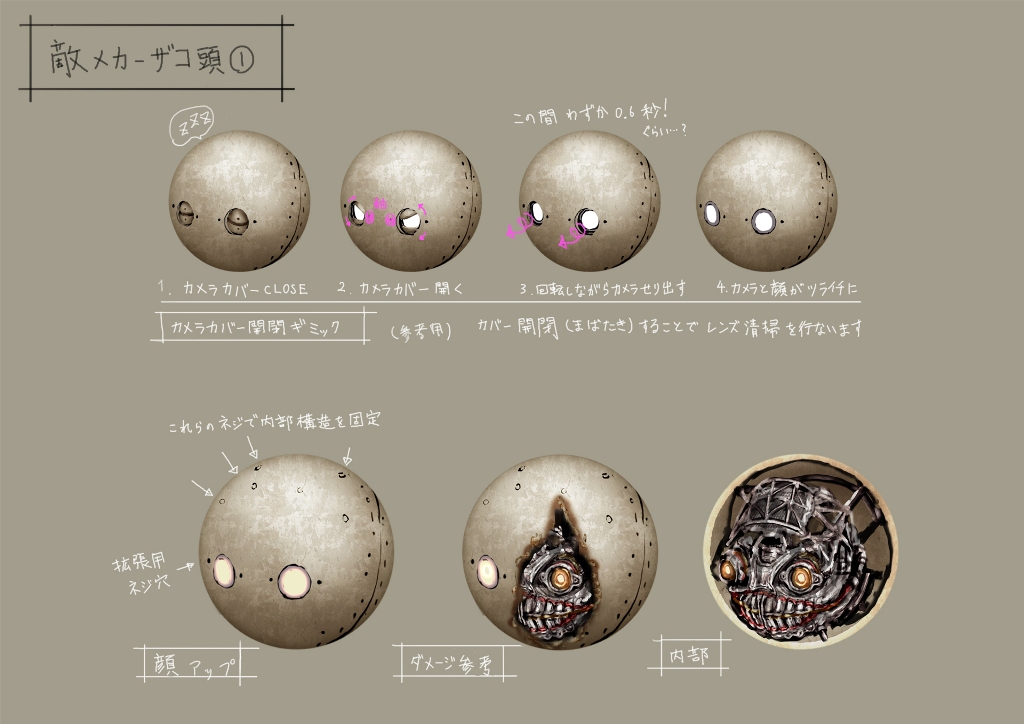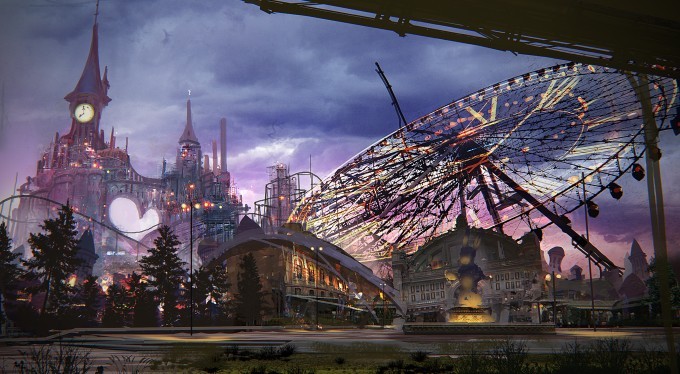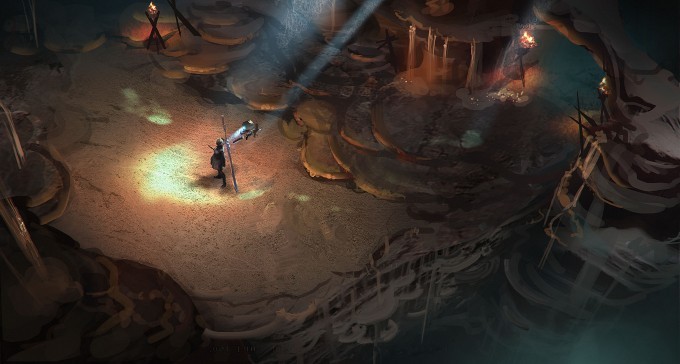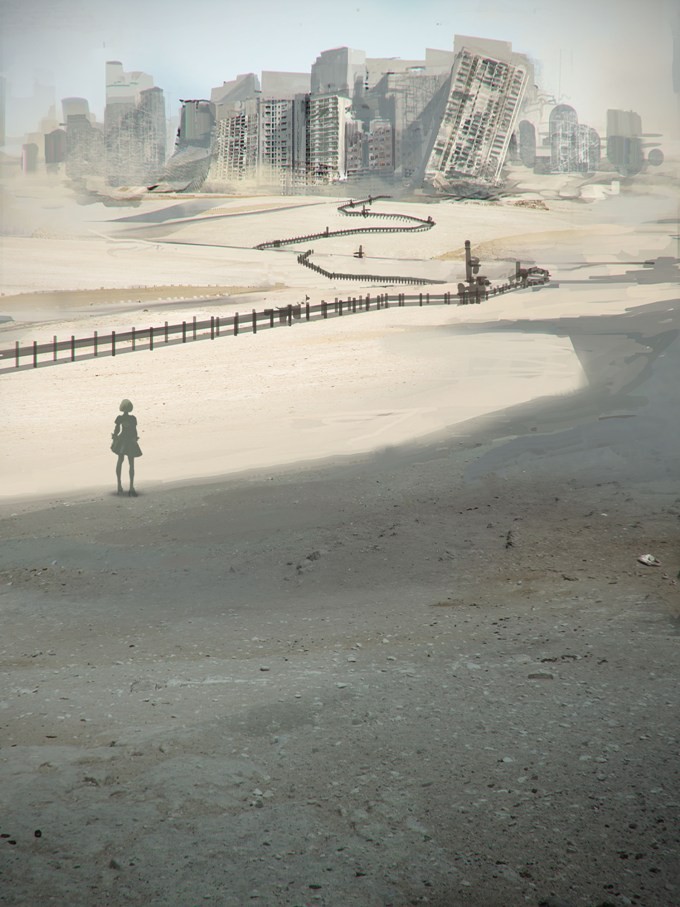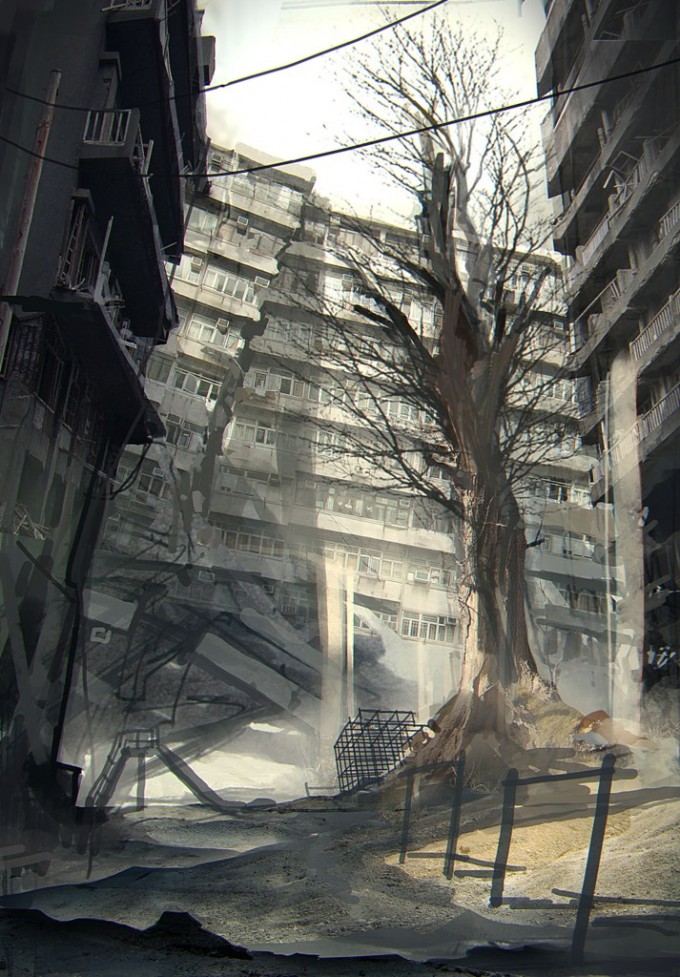 HISTORY
06.10.2018
BECOME AS GODS Edition announced
NieR:Automata BECOME AS GODS Edition is announced for Xbox One at E3 2018.
02.10.2017
Glory to Mankind 119450310 Trailer
12.22.2016
DEMO 120161128
The free demo of NieR:Automata, entitled "DEMO 120161128," is released via PlayStation Store.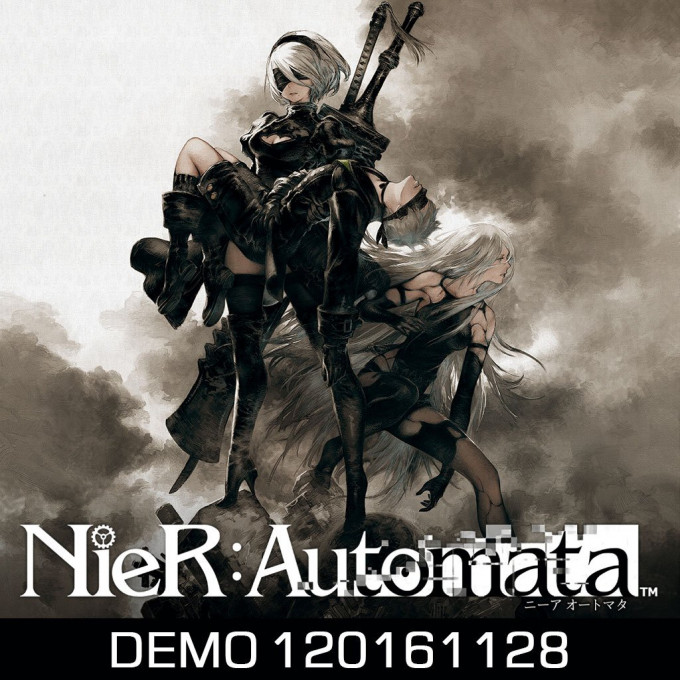 12.12.2016
EDGE Magazine cover story
NieR:Automata appears on the cover of UK games publication EDGE Magazine's Japan Special Edition.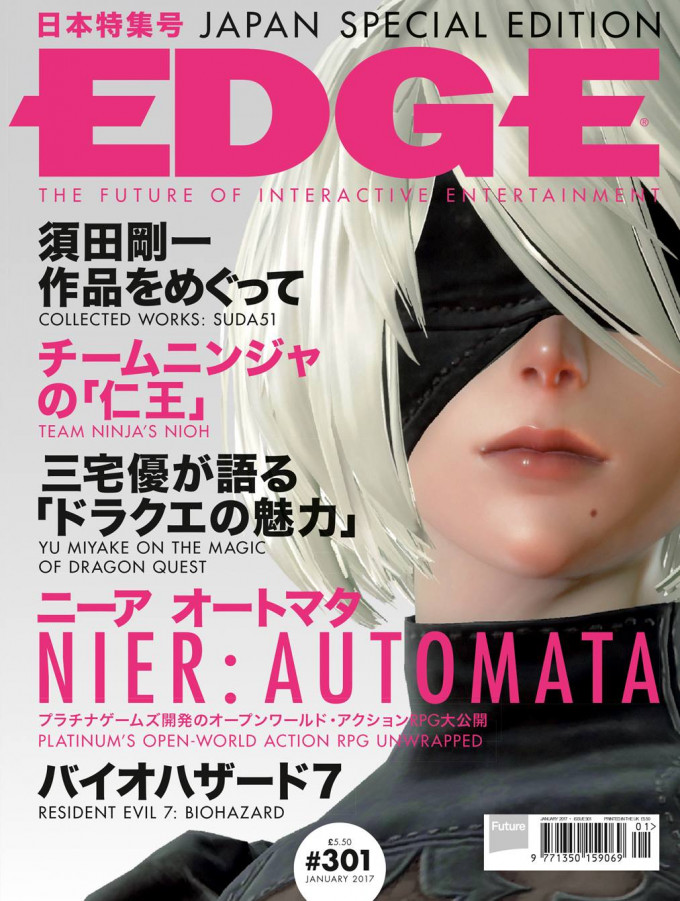 12.03.2016
PSX 2016 Trailer
The release dates are revealed at PlayStation Experience. NieR:Automata is coming to the US on March 7, and to Europe on March 10, 2017.
09.15.2016
TGS 2016 Trailer
06.14.2016
E3 2016 Trailer
A trailer showcasing NieR:Automata's desolate world and gripping combat is unveiled at E3 2016.
10.30.2015
Gameplay trailer at Paris Game Week
The first trailer showing gameplay is revealed at Paris Game Week 2015.
06.17.2015
Teaser Trailer at E3 2015
The teaser trailer is revealed at the SQUARE ENIX E3 Conference 2015.
06.17.2015
Square Enix Presents E3 2015 Day 2
An interview with producer Saito and director Yoko, as well as a video message from members of PlatinumGames, is shown.
06.17.2015
Square Enix E3 Conference 2015
Producer Saito announces the game under the working title "NieR New Project."