On June 15th, 2021 (JST), PlatinumGames will release free DLC for The Wonderful 101: Remastered, currently available on the Nintendo Switch, PlayStation 4, and Steam platforms, that adds a new Time Attack mode giving players a new way to enjoy the game.
PlatinumGames will also be broadcasting a live stream June 19th, 2021 at 20:00 PST/23:00 EST to commemorate the one-year anniversary of the release of The Wonderful 101: Remastered! On this stream, director of the original The Wonderful 101 Hideki Kamiya will challenge Time Attack and take on the top scorers—and perhaps share some new information! The stream will be a must-watch for any Platinum fan.
■Program Information
Title:Hideki Kamiya Protects the Earth at Mach Speed Live!
Participants:Atsushi Inaba (Studio Head)
      Hideki Kamiya (Chief Game Designer)
      Yuji Nakao (Producer, The Wonderful 101: Remastered)
Time:June 19th 2021 at 20:00 (PST)/23:00 (EST)
   *Stream will last approx. one hour
URL(JP):https://www.youtube.com/watch?v=MmuUoWgoSGw
URL(EN):https://www.youtube.com/watch?v=MROdDmO91LY
 
■Time Attack Information
A new way to experience the 100-hero Unite Action spectacular The Wonderful 101: Remastered has just made the scene in the form of a free DLC game mode!
Time is a purely action-focused challenge in which you can try your hand at beating stages as fast as possible. Non-essential cutscenes let you blast through the stage of their choice stress-free, and when trying to outdo yourself, you can keep an eye on the new Record Gauge to see how you're stacking up against your personal best! You can also upload your times to online rankings and see how you compare to Wonderful Ones from around the world!
*Story Mode must be completed on any difficulty to access Time Attack.
*This DLC was made possible through a crowdfunding stretch goal supported by 33,199 fans, who we'd like to thank from the bottom of our hearts!
To the mighty heroes who've banded together across the globe to repel the GEATHJERK invaders, we present this Time Attack in gratitude.
UNITE UP and see how fast you can save the planet again!
■DLC Information
| | |
| --- | --- |
| Title: | The Wonderful 101: Remastered Time Attack |
| Platforms: | Nintendo Switch / PS4 / Steam |
| Release Date: | June 16th, 2021 (JST) |
| Price: | Free |
| Online Support: | Online Rankings |
| Number of Players: | 1 |
| Publisher: | PlatinumGames Inc. |
| Copyright: | © PlatinumGames Inc. |
 
Nintendo Switch
https://nintendo.com/games/detail/the-wonderful-101-remastered-switch/
PlayStation 4
https://store.playstation.com/en-us/product/UP2522-CUSA18780_00-TW101RE000001DLC
Steam
https://store.steampowered.com/app/1521860/The_Wonderful_101_Remastered_Time_Attack/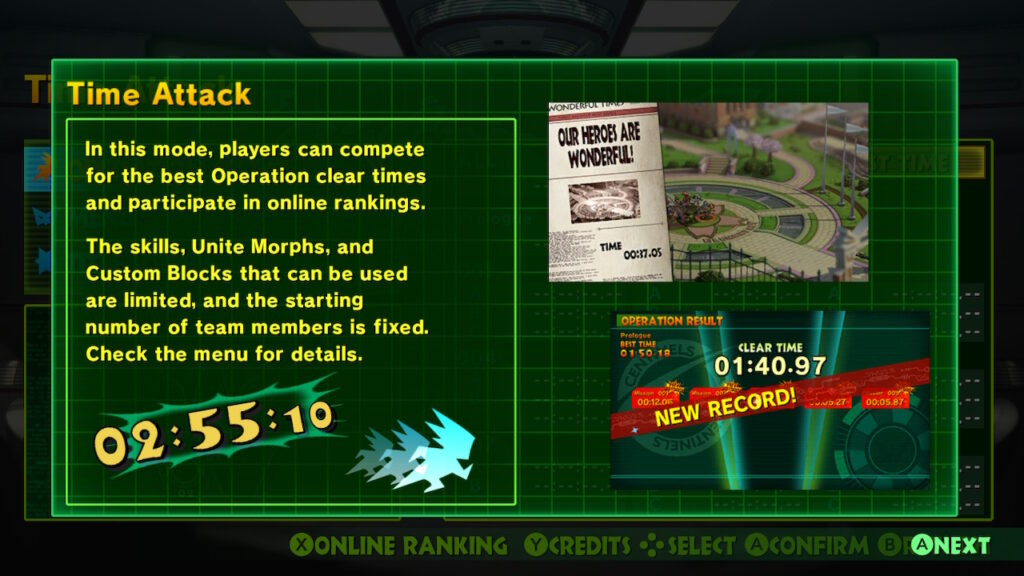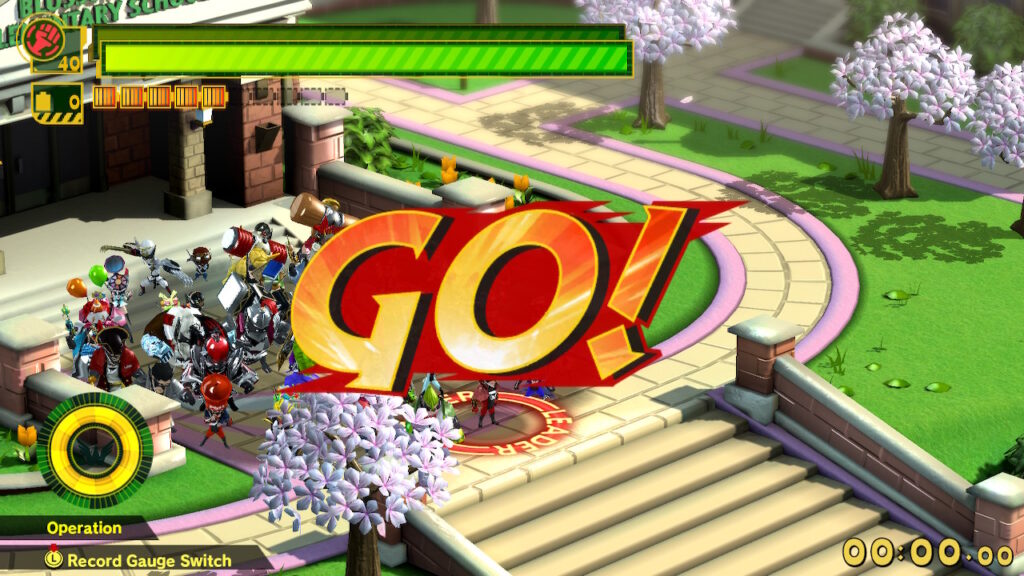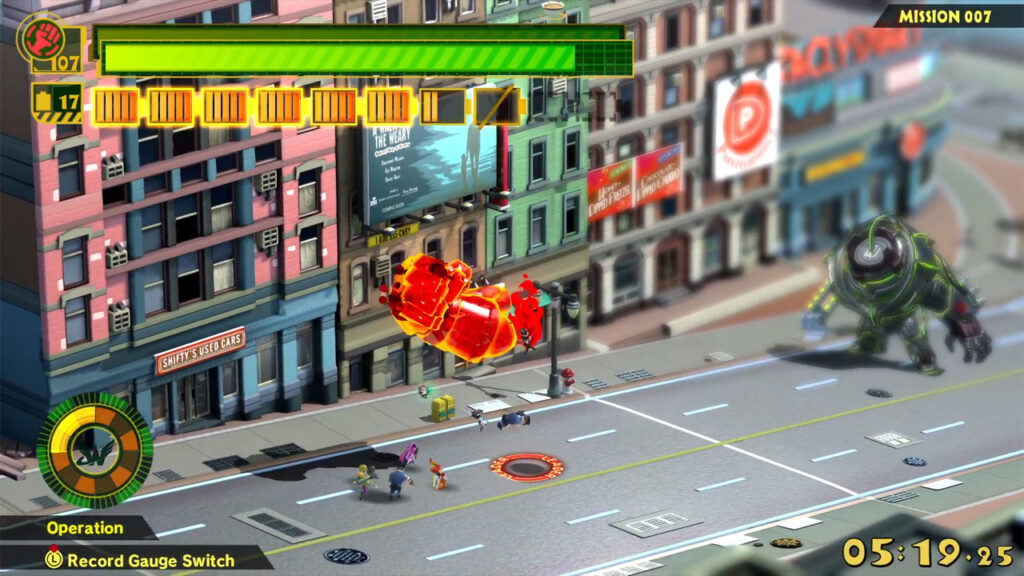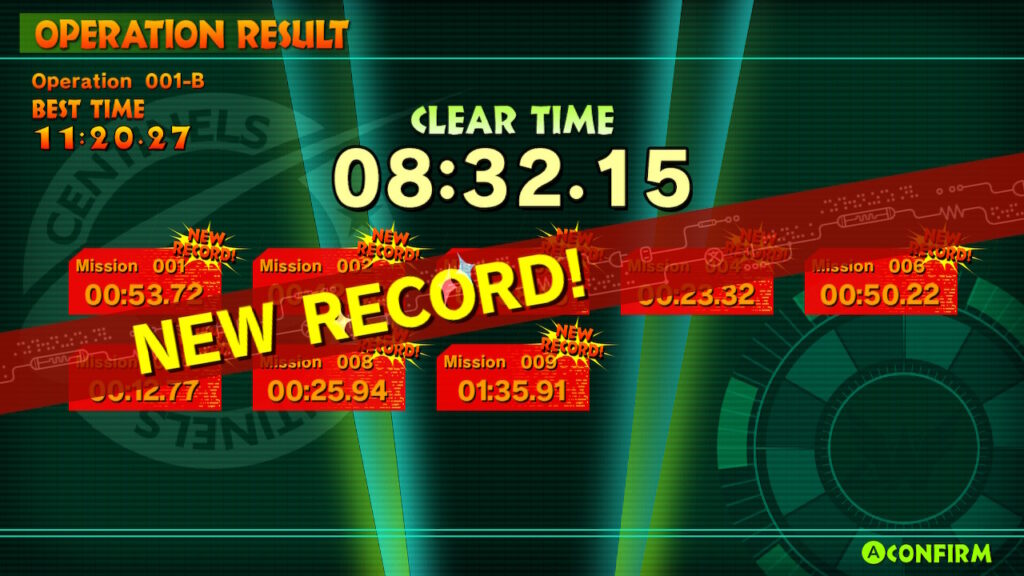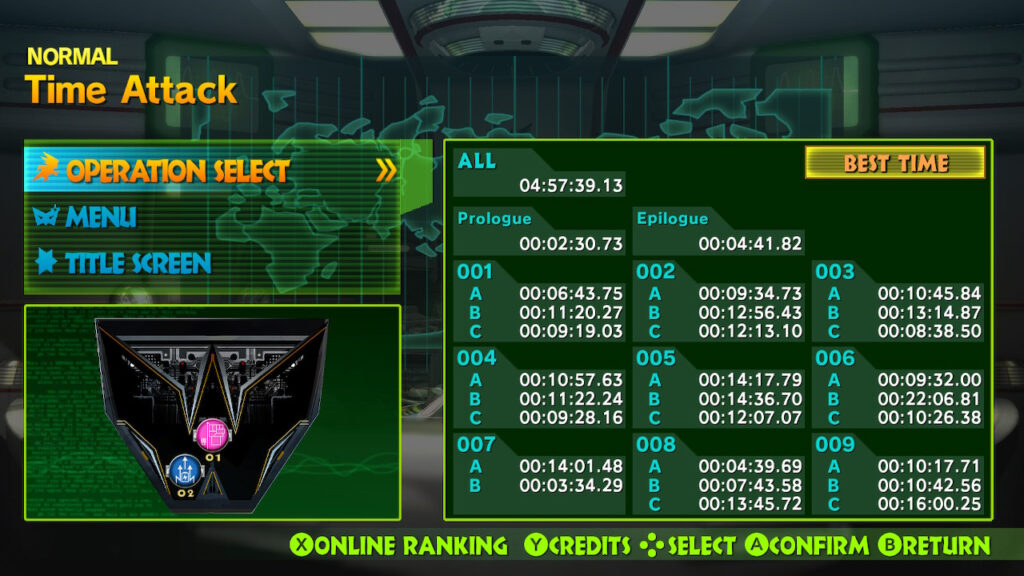 TAG