METAL GEAR RISING: REVENGEANCE
Raiden is a cyborg armed with a high-frequency blade, powerful enough to cut giant unmanned combat gears in two with a single slice. He is contracted for VIP protection, military training and other duties by PMSCs (Private Military and Security Companies) in a developing country, until he finds himself face to face with a mysterious force commanding a multitude of cyborgs like him…
Konami Kojima Productions in the east and PlatinumGames in the west: These two world-class powerhouses of Japanese gaming join forces to create "Metal Gear Rising: Revengeance." See the beloved Metal Gear universe from a new vantage point that only PlatinumGames can provide! This time, there's nowhere to hide.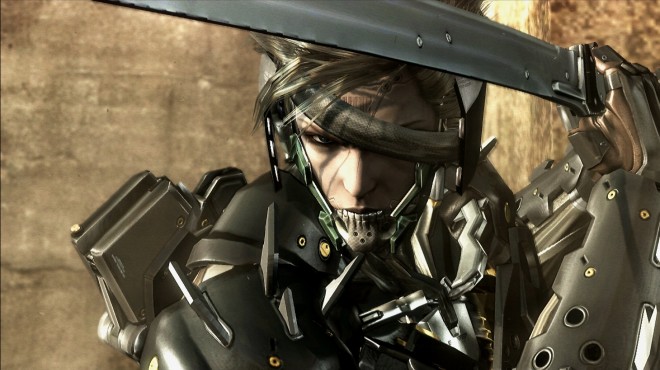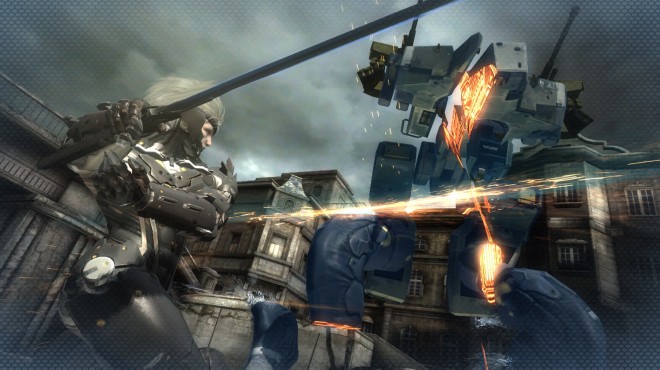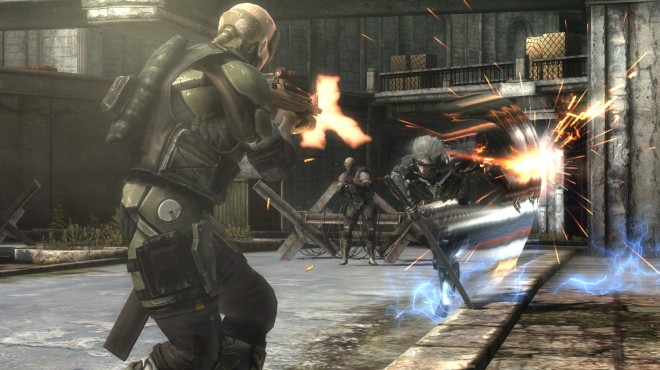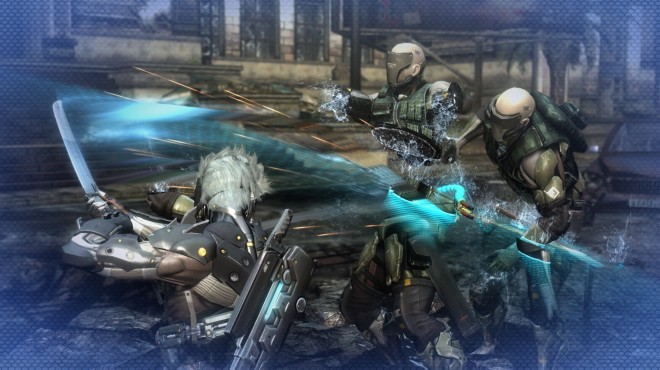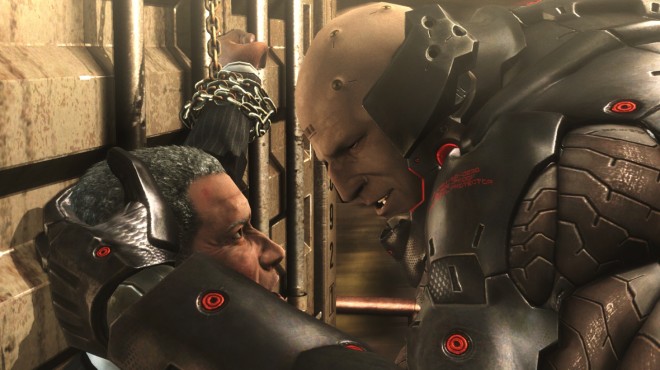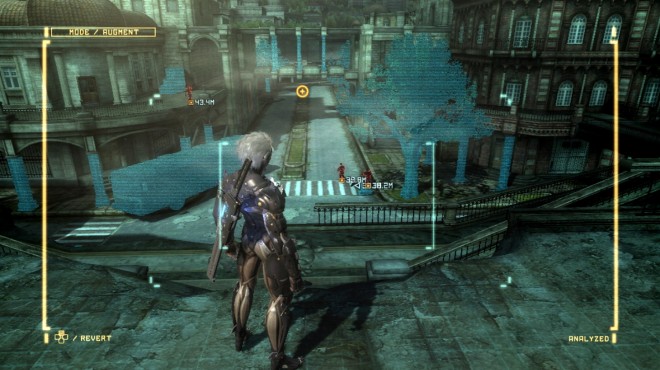 Platforms: PlayStation 3, Xbox 360, PC | Genre: Action | Release Date: February 19, 2013 (Americas), February 21, 2013 (JPN/PAL), February 22, 2013 (UK/Ireland) | ESRB Rating: Mature 17+ | Publisher: Konami Digital Entertainment, Inc. | Developer: PlatinumGames Inc. | ©2012 Konami Digital Entertainment

Kojima Productions meets PlatinumGames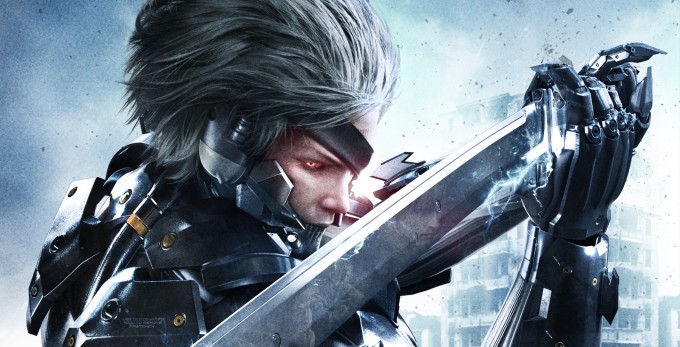 Originally planned as "Metal Gear Solid: Rising," a spinoff that was to tell the tale of how Raiden, the protagonist of "Metal Gear Solid 2: Sons of Liberty," arrived at where he was in "Metal Gear Solid 4: Guns of the Patriots." After PlatinumGames joined production, the story was moved to several years after the events of Metal Gear Solid 4.
Our story takes place in a near-future society where widely distributed cyborg technology allows our hero to perform superhuman stunts. Unlike other games in the "Metal Gear" universe, which focus as much on stealth as on action, Metal Gear Rising: Revengeance is an aggressive, action-packed effort sure to shock you.
From this unexpected tag team effort, a new Metal Gear, unique enough to stand apart from the Solid series, is born. Metal Gear Rising is a wholly original entry in the venerated series, while inheriting the spirit of its predecessors.
Exhilarating Action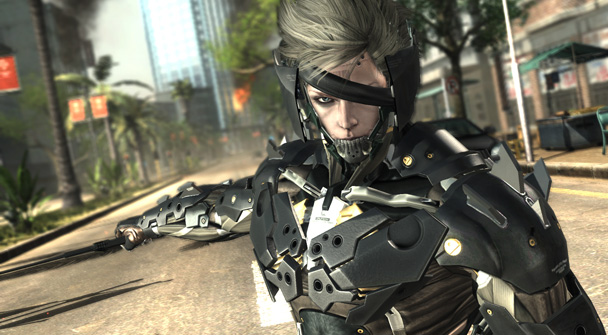 The heart of Metal Gear Rising is the simple notion of being able to slice up anything at will with your sword. As you control Raiden, you'll understand the pleasures of swordplay made possible by cutting-edge technology.
Whether cutting foes down to size, seamlessly weaving in and out of combat, or effortlessly scaling obstacles with Raiden's ninja run, you'll enjoy the freedom and responsiveness of nonstop action.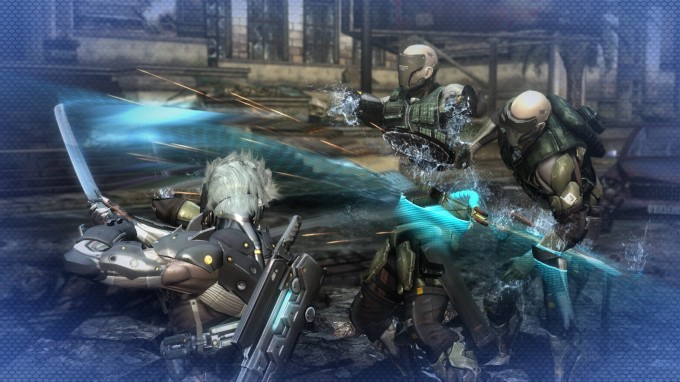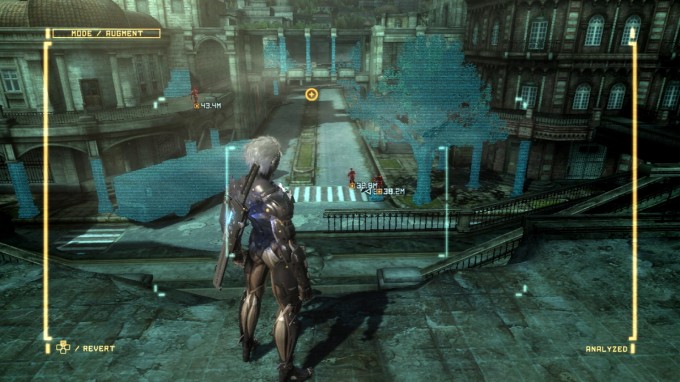 BLADE MODE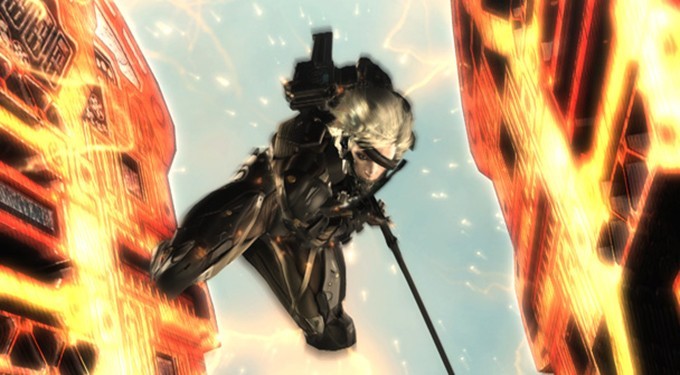 Take full control of Raiden's blade. Slice enemies to shreds with extreme prejudice, or carefully sever some extremities with pinpoint accuracy.  By aiming correctly and striking the enemy's weak points, you'll pull off a brutal Zandatsu strike, allowing you to steal energy from your foes.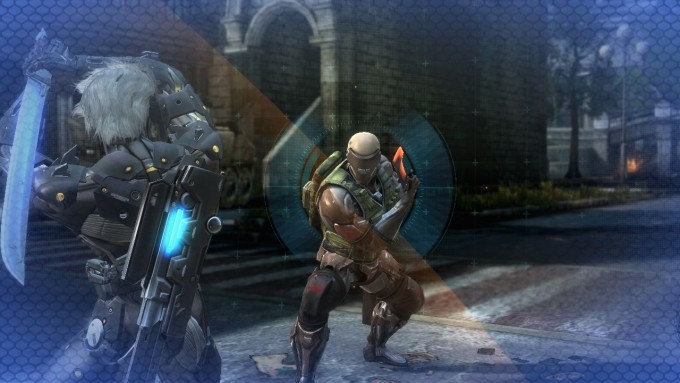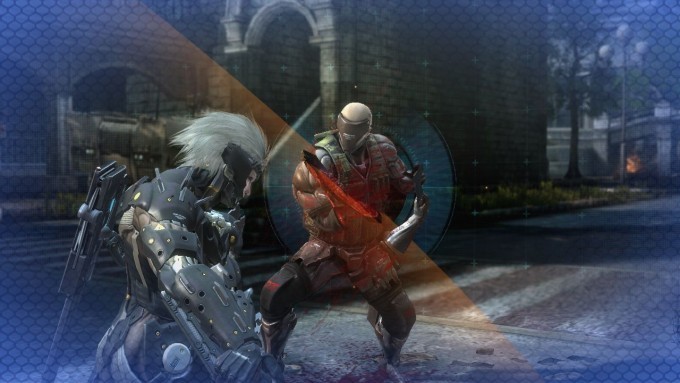 HISTORY
12.01.2013
Trophy + Collaboration Figures
Trophy along with Gecko figures to celebrate the collaboration between Kojima Productions and PlatinumGames.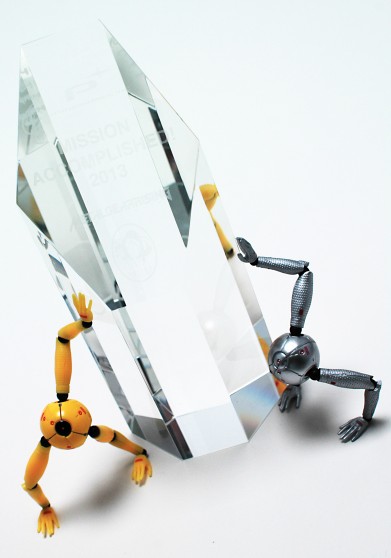 03.01.2013
Raiden by Yoji Shinkawa
Signed print of Raiden concept art by Metal Gear Art Direcotr Yoji Shinkawa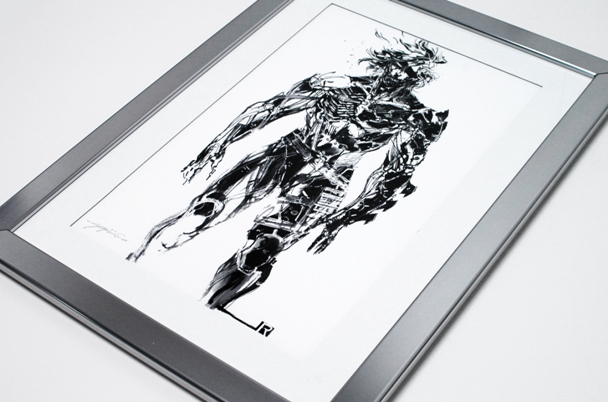 09.20.2012
TGS 2012 Premium Pamphlet
Pamphlet distributed at the 2012 Tokyo Game Show.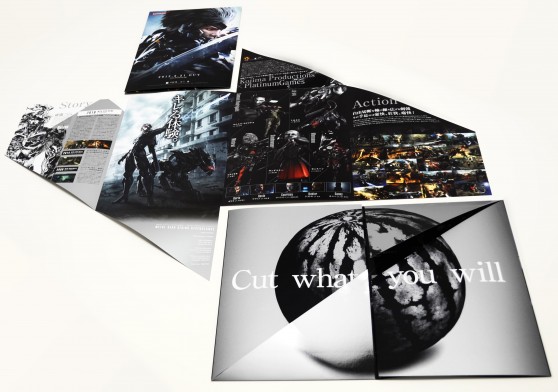 09.20.2012
TGS 2012 Trailer
Trailed used for the 2012 Tokyo Game Show.
06.05.2012
Raiden's secret
Metal Gear Rising parody video created by Mega64.
06.05.2012
PlatinumGames x Kojima Productions interview
Interview revealed before the playable demo in 2012's E3.
01.01.2012
Original Business Cards
Business cards made by Kojima Productions for Metal Gear Rising's core staff.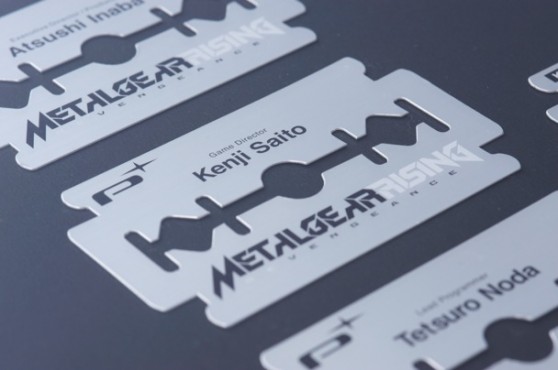 12.01.2011
VGA 2011 TRAILER
Trailer for the 2011 Spike Video Game Awards