TEENAGE MUTANT NINJA TURTLES:
MUTANTS IN MANHATTAN
Battle alongside your brothers through the sewers, subways, and streets of NYC to take down Shredder and Krang's evil organization, Foot by Foot. Unleash custom combat skills and powerful team combos to save Manhattan from the overwhelming dark forces growing in the shadows.
• Experience the game in a whole new way when you assemble your team in 4-player online co-op mode!
• Fight fan-favorite enemies like Bebop and Rocksteady!
• Gritty comic-inspired art style turns a new chapter in TMNT history!
• Packed with visually stunning, fast-paced combat true to PlatinumGames' signature style.
• Original story penned by IDW Comic's TMNT author, Tom Waltz.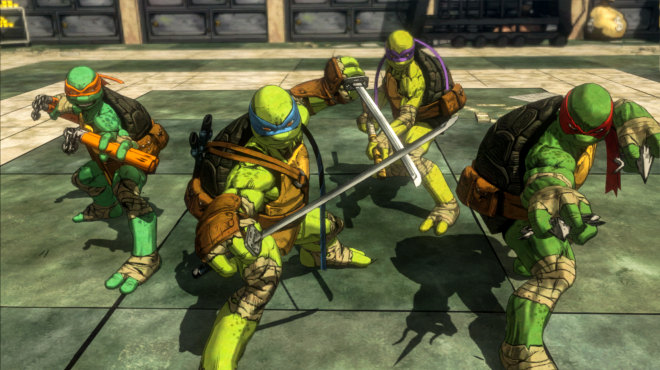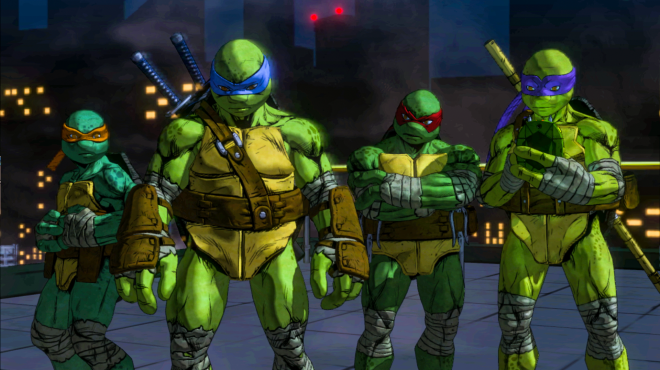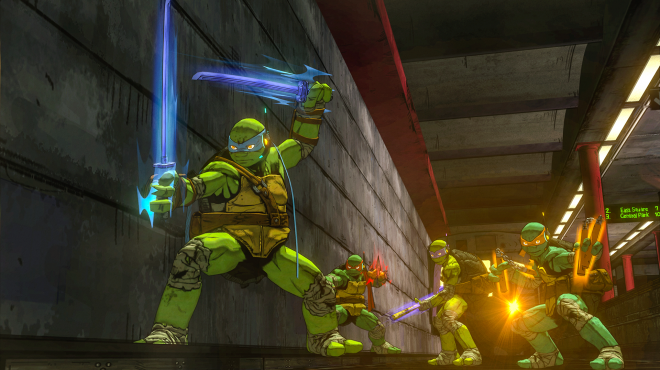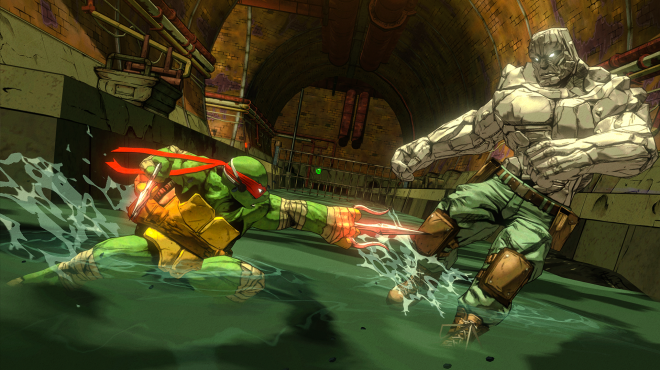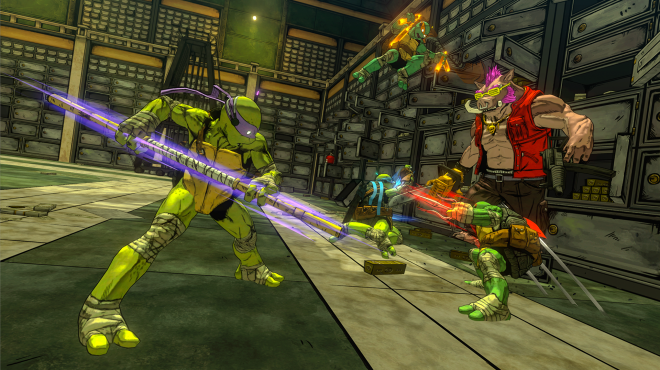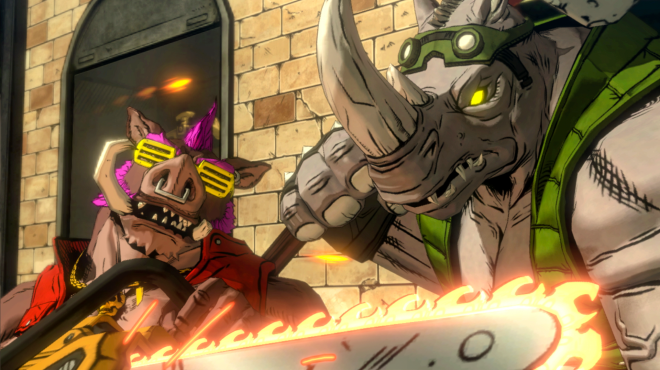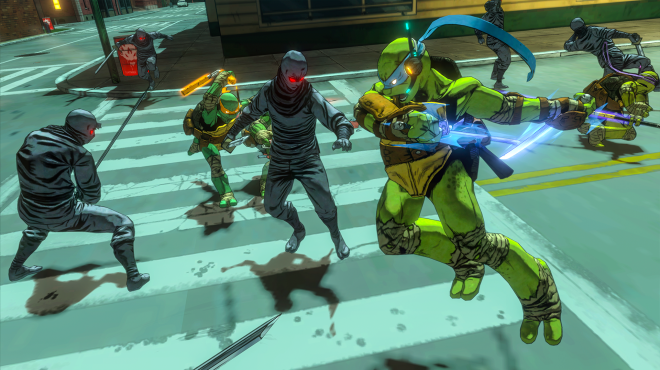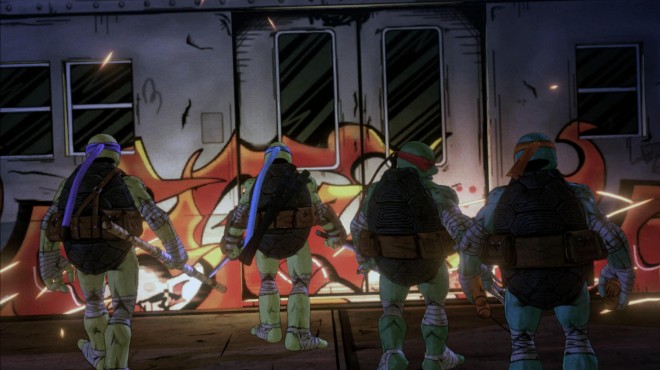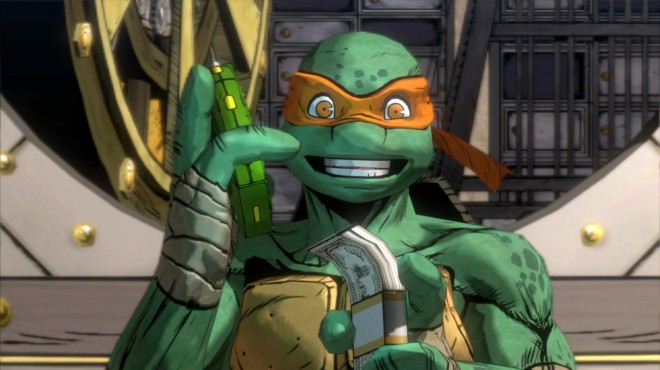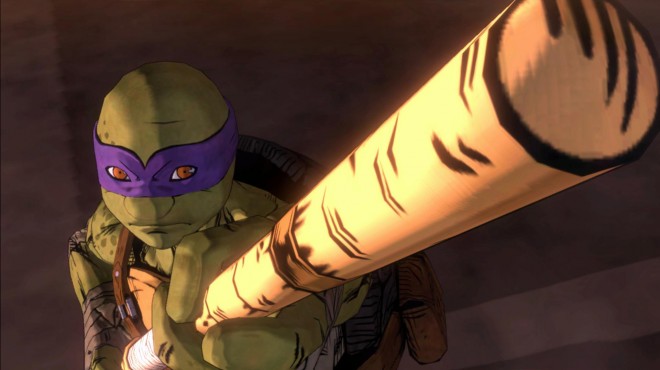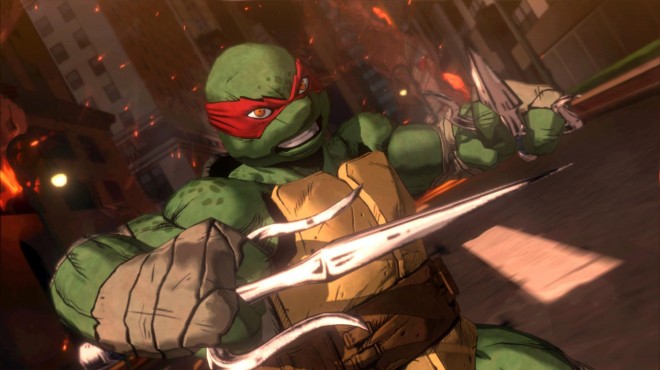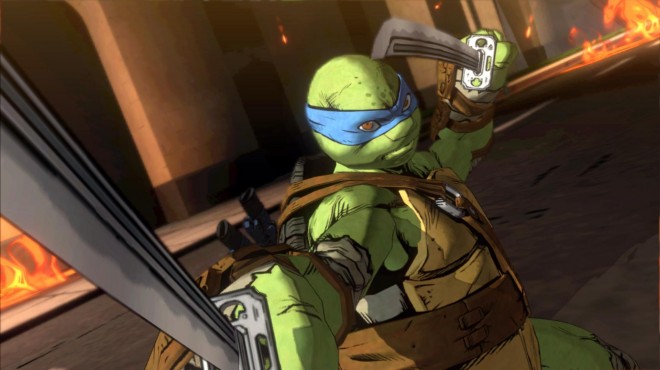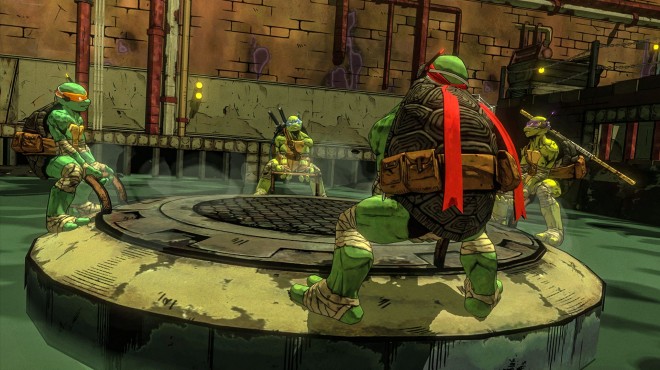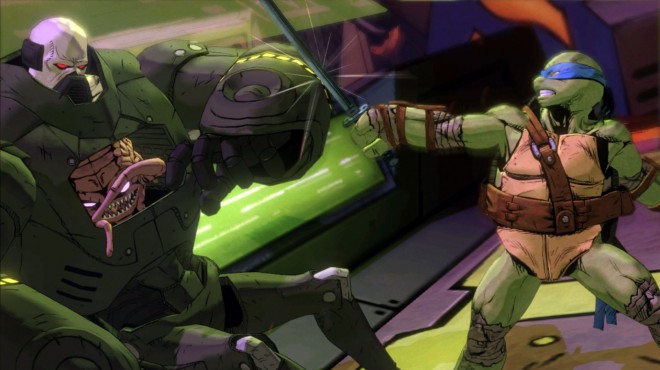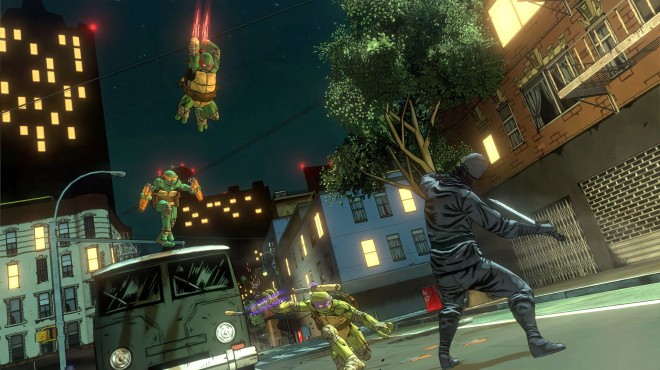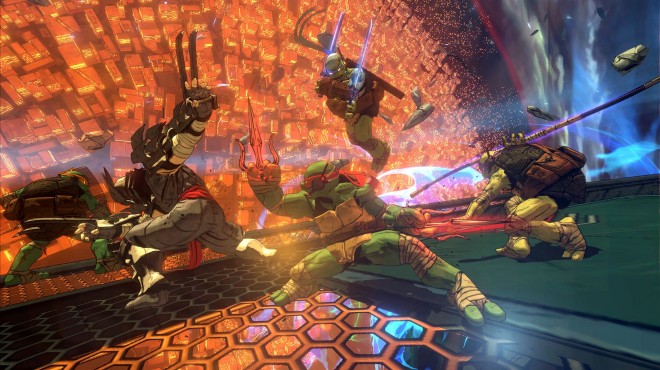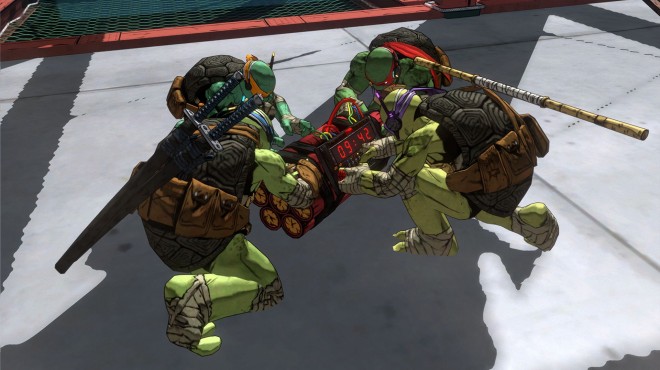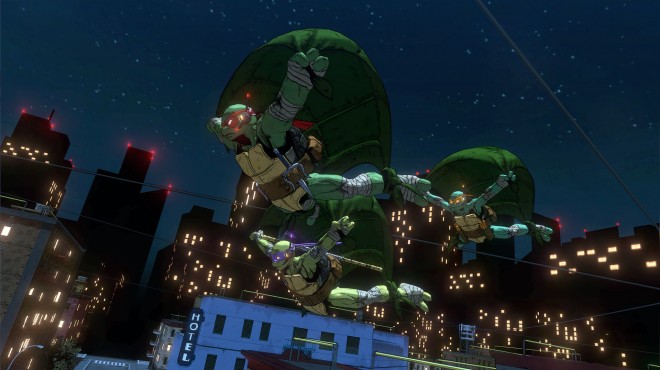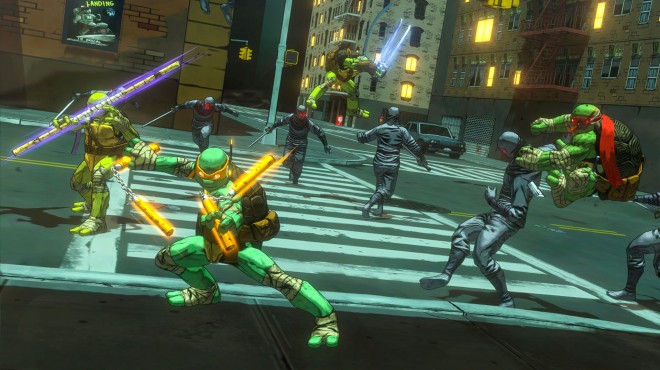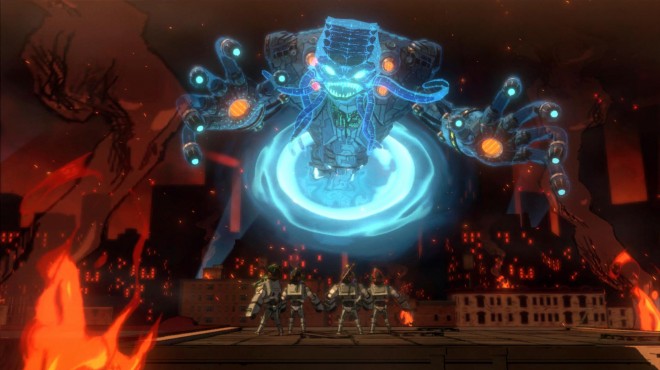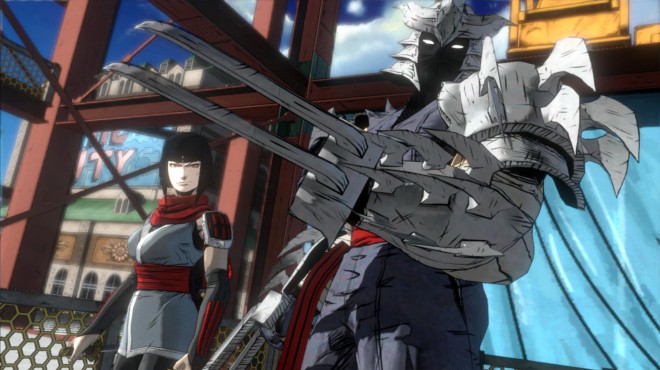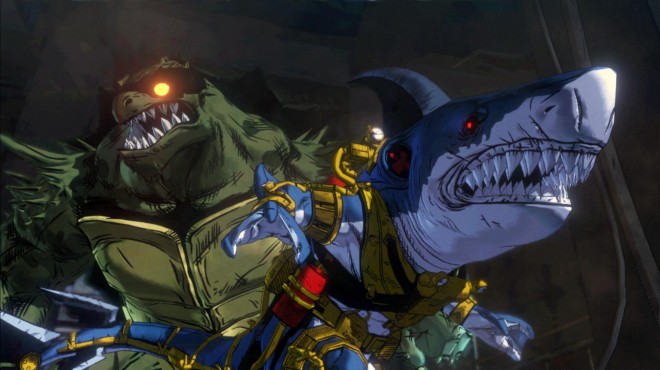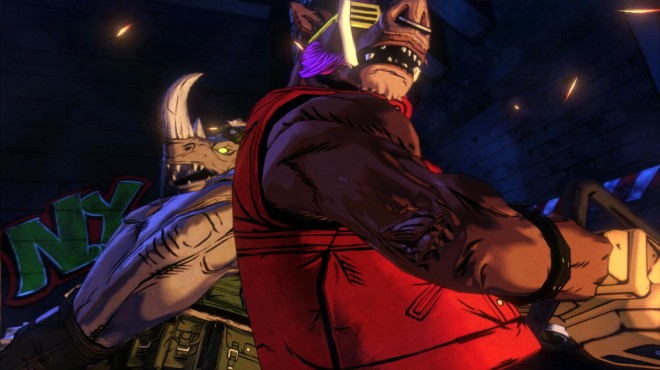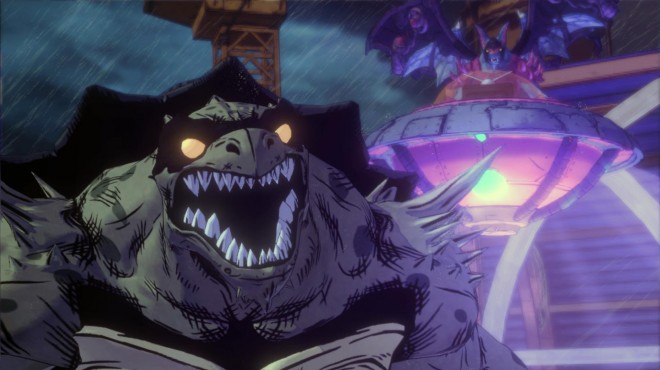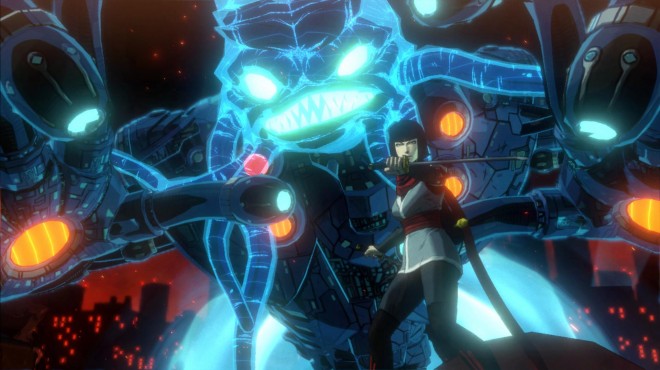 Platform: Xbox One, PlayStation 4, Xbox 360, PlayStation 3, PC (digital only) | Genre: Action/Brawler | Release Date: May 24, 2016 (NA) | Retail Price: Xbox One, PlayStation 4, PC: $49.99 / Xbox 360, PlayStation 3: $39.99 | ESRB Rating: Teen |Publisher: Activision Publishing, Inc. | Developer: PlatinumGames Inc. | © 2016 Viacom International Inc. All Rights Reserved. TEENAGE MUTANT NINJA TURTLES and all related titles, logos and characters are trademarks of Viacom International Inc. Game © 2016 Activision Publishing, Inc.

HISTORY
05.09.2016
Raphael Gameplay Trailer
Raph has more than a few tricks up his shell.
04.25.2016
Michelangelo Gameplay Trailer
See how Mikey keeps the party pumping.
03.30.2016
Donatello Gameplay Trailer
More than just tech support! Donnie's staff is lethal, fast and fun to flail around.
03.17.2016
Gameplay Trailer
Mutants in Manhattan brings the IDW comics to life with stunning, fast-paced Platinum action.
03.15.2016
Co-Op Gameplay
Four players go toe-to-toe with the Foot Clan on their way to meet Bebop in this introduction to online gameplay.
03.15.2016
Gameplay Walkthrough
Producer Robert Conkey walks us through the beginning of the game.
03.15.2016
Bebop Boss Battle Gameplay
Bebop faces off against the fearsome foursome for the first time.
03.14.2016
Super Shredder & Bosses Official Gameplay Trailer
Watch Bebop, Rocksteady, Karai, and Shredder take on the TMNT.
03.15.2016
Single Player Gameplay
See how all four Turtles fight in this gameplay trailer.
02.12.2016
Leonardo Gameplay Trailer
Leo can slow time and spin up a storm with team attacks. Learn how the leader works right here.
01.25.2016
Rewind Theater
IGN's Rewind Theater breaks down the announcement trailer for fans.
01.25.2016
Announcement Trailer
The announcement trailer is released on the internet.