What is an animator?
Bring characters to life in 3D!
Animators create the movements that make our characters walk and run, laugh and cry. Our animators don't simply make the characters move around the game – they make them show emotion and grace and bring them to life.
An animator's work is on display for players all over the world, at a push of a button. In other words, as an animator, you'll take a direct role in how the game looks and feels. The joy and fulfillment that players get out of the game are in your hands.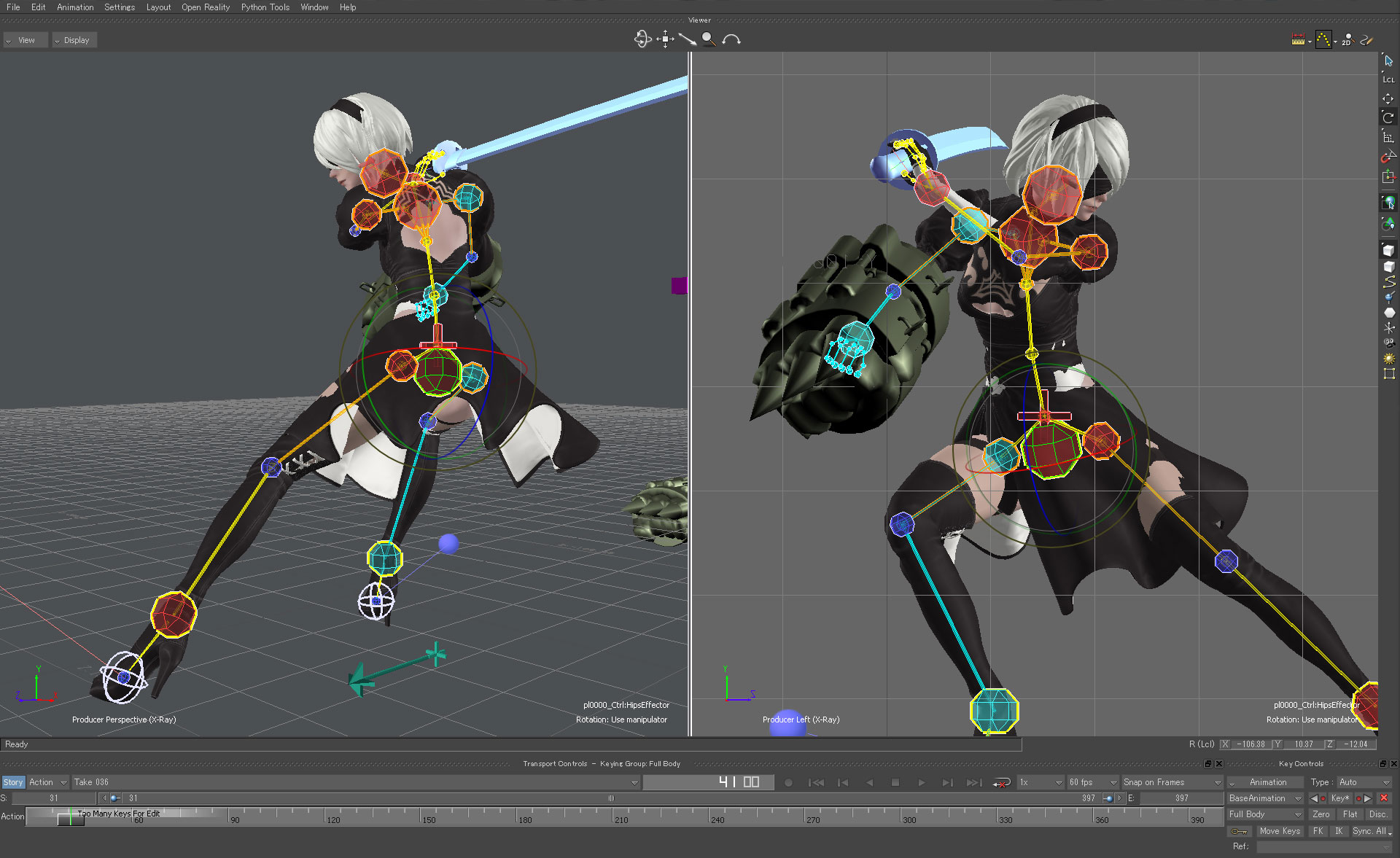 Workflow
At PlatinumGames, our animators don't simply create animations to meet specifications handed down from on high – they communicate with members across several other teams and actively contribute to the game design. They're a vital part of our design process.
Control rig creation
First, animators take the 3D character models created by our modeling artists and prepare them to be animated, ensuring that all parts of the character's controlling rig are positioned properly to allow the best movement.
Animation
Next, they set out to create the animations that will bring characters to life in-game. Animators put the full range of their knowledge, experience and intuition into creating animations that suit each character's unique design, while looking great and feeling responsive in players' hands.
Confirmation
Using our in-house tools, our animators check how their creations look in the actual game environment. This allows them to spot issues that may have gone unnoticed in animation software alone, ensuring that our animations are the best they can be.
Corrections
If our animators aren't satisfied with their animations after loading them into the game, they go back and adjust them until they're just right. Consulting with our programmers, VFX artists and sound designers, our animation staff ensures that all parts of the game work together in harmony. This flexibility and communication is the most important part of an animator's job at PlatinumGames.