What is a concept artist?
Create worlds yet unseen!
What kind of game are we making? What does the world look like? What sort of characters can you meet there?
Concept artists help determine all of this, by creating designs for fantastic characters, enemies and exciting new worlds for players to meet and discover. As a concept artist at PlatinumGames, your illustrations will guide and inspire the rest of our team through the creative process.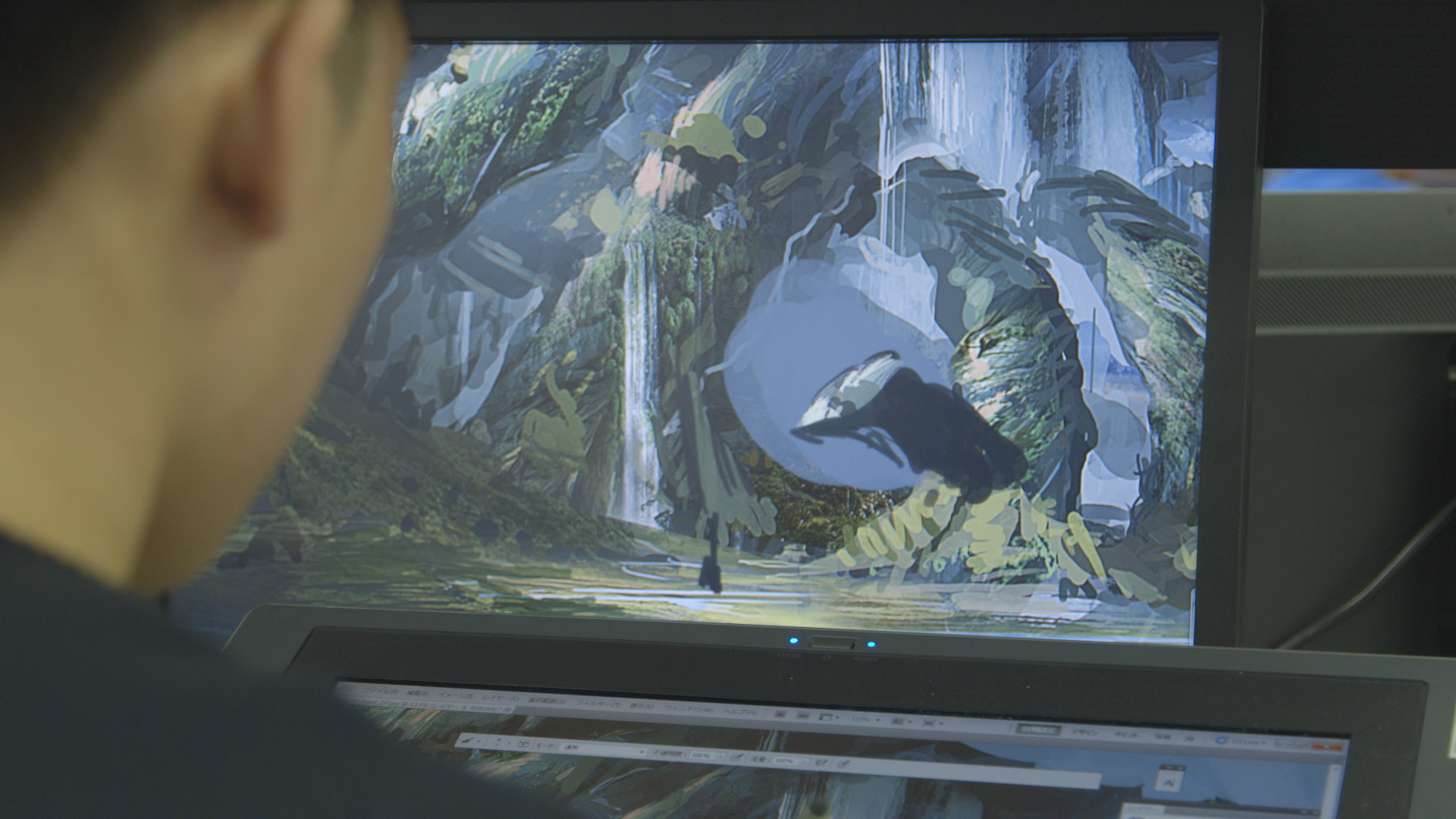 Detailed workflow
---
At PlatinumGames, our concept art is based on the game director's specifications; however, as long as those conditions are met, our concept artists can let their own creativity and vision run free.
We've described some general categories below for convenience, but our concept artists aren't strictly separated into these divisions – they're free to create without limits in accordance with their own specialties.
Character Design
Characters, their allies, their enemies – all of them need appealing designs. Character concept designs aren't limited to flat illustrations; our concept artists often block them out in 3D as well.
Environment Design
The conceptual stage for the entire game is set in these designs. From backgrounds to the objects that make a setting feel real and lived-in, environmental concept design is a wide-ranging discipline.
Weapons, Gimmicks and Mechanical design
Concept artists create weapons and mechanical items that look and feel at home in the game's world, establishing the characteristics of the world's technology.