What is an environment artist?
Shape the world of the game!
As game hardware improves, today's games contain worlds more vast and deep than ever seen before. Players love to explore these worlds at their leisure, running around and taking in all the sights and experiences that games have to offer.
As an environment artist, you'll create immersive, compelling worlds, down to the last nook and cranny. The experience of exploring a universe of your own creation is a joy known to environment artists and few others.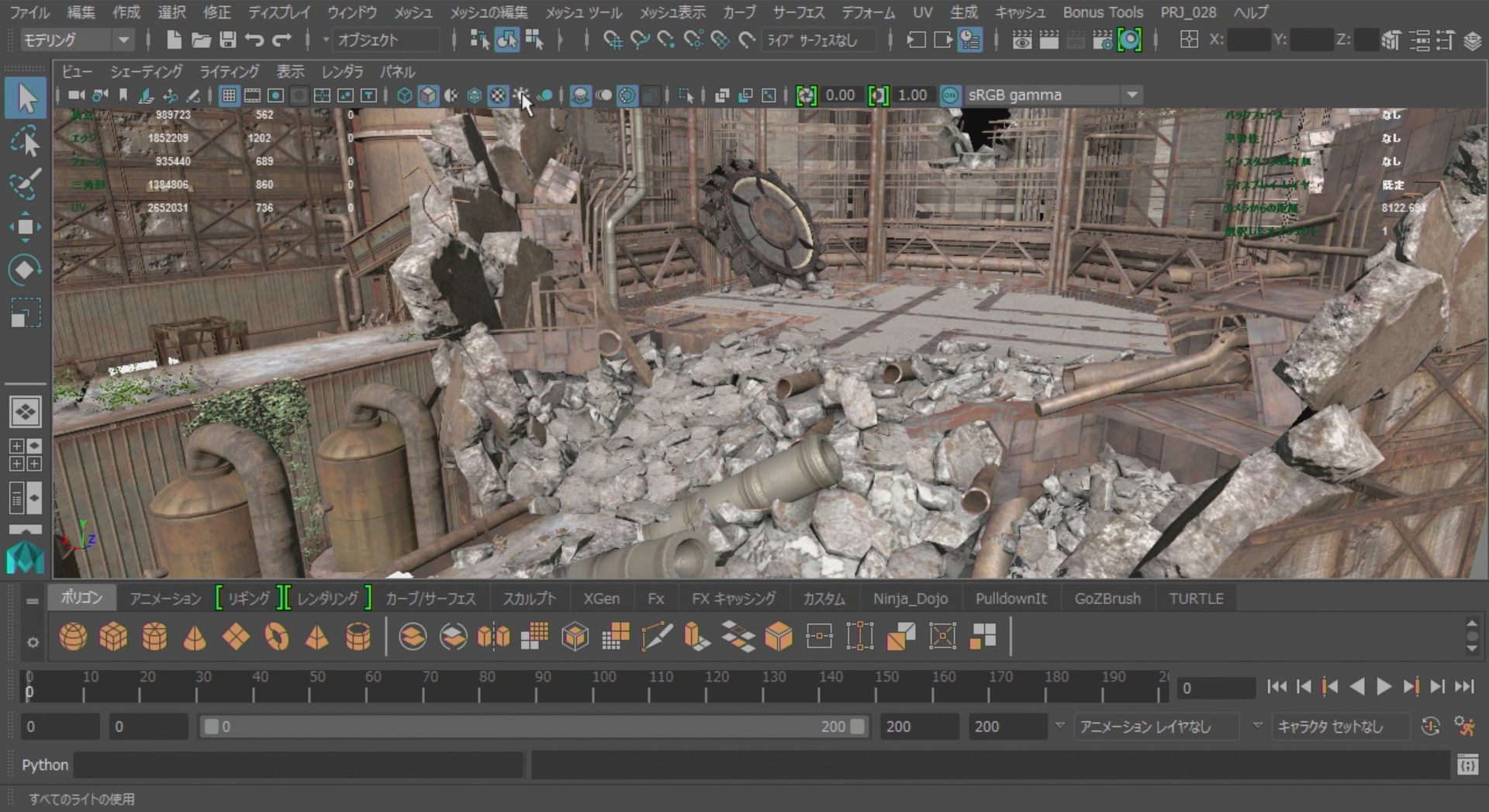 Detailed workflow
Environmental art covers so many roles that it's impossible for one person to master all of them. Each of our artists serves the roles that are suited to their own personal skills and interests, including the following:

3D Artwork

| | |
| --- | --- |
| Area design | Build map-based designs into inhabitable, three-dimensional environments. This work provides the full experience of creating a world through the creation of textures, 3D models and shaders. |
| Modeling | Use 3D CG tools to create the objects that fill the world and make it feel real. From large architectural elements such as walls and floors, all the way down to chairs and tables, lots of these objects are essential to a compelling world. These are often made with existing design materials, but as often as not, environment modelers take charge of their own designs here at PlatinumGames. We use Maya and ZBrush in our modeling work. |
| Texture creation | Create textures that will be applied to 3D models. These flat textures are sometimes drawn from scratch, and sometimes retouched from photographs. |
| Shaders | Create shaders that imbue 3D models with the visual qualities that make them look solid and real. Quality shaders are vital to making game objects look their best on modern gaming hardware. |
| Collision | Allow models to react properly when they come into contact with other objects in game. Most models need careful collision to allow the player and other characters to realistically interact with the game world. |
| Post-production Effects | Apply finishing touches and eye-catching effects to the finished graphics. These effects are applied dynamically by adjusting the final appearance of the game. Environment artists work closely with VFX artists (link) to ensure these effects put the perfect finish on a good environment. |
Game Planning

| | |
| --- | --- |
| Map design | Design fun and functional maps and layouts for areas that appear in-game, using 3D modeling software. At PlatinumGames, this role allows artists to work alongside game planners to design the overall game experience. |
Work administration
At PlatinumGames, we divide our labor among environment artists differently than you may have seen elsewhere:
Artists are given roles applicable to their own skills.
Individual artists cover more roles at PlatinumGames than they do at other game companies.
Artists are free to try their hand at any roles they're interested in.
One artist may cover any number of the roles above. Like any other member of our staff, they are also encouraged to actively provide their ideas and opinions on the direction of the game, contributing to the overall game design.