Following our previous blog, we announce the first prize winners and SEGA prize winners!
(Click here for Part 1)
(Click here for Part 2)
(Click here for Part 3)
(Click here for Part 4)

---
SEGA Prize
---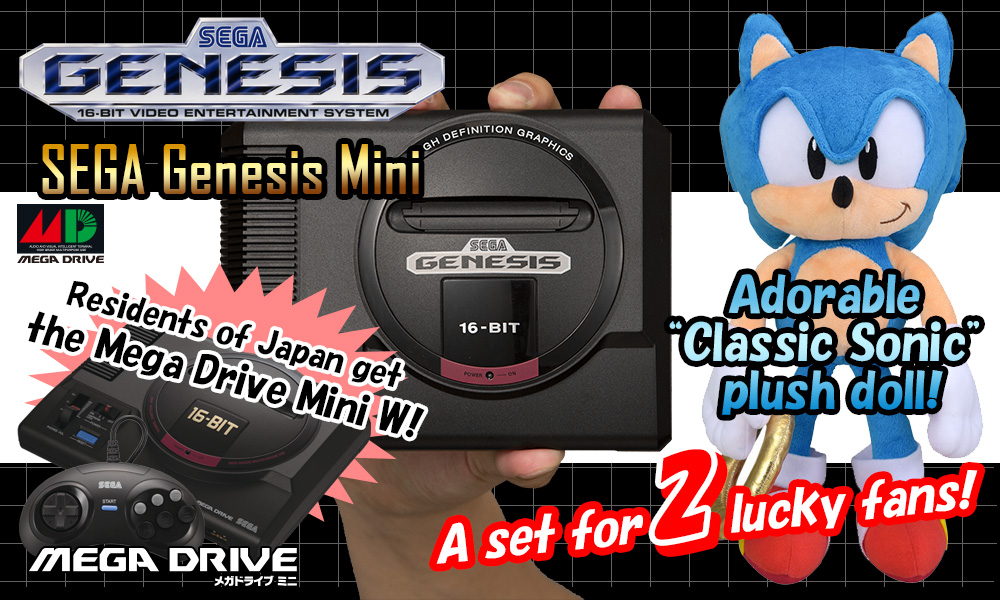 SEGA Prize
A SEGA Genesis Mini or Mega Drive Mini W (depending on region), "Classic Sonic" Sonic the Hedgehog plush doll
& folder designed by Mari Shimazaki!
2 Winners
Our SEGA prize winners!
あんまりまとまってないけどもうちょっと長めに書いてみました ベヨネッタ10周年おめでとう! #Bayonetta10th pic.twitter.com/38VZdrWfS1

— ぱろらん (@parollan) November 19, 2019
?Let's Dance, Bayonetta!✨#ベヨネッタ #Bayonetta #Bayonetta10th pic.twitter.com/wzhBsgZGSY

— えずめ❄️トロフリ中 (@ezume_90) November 17, 2019
And…
---
First Prize
---
| | | |
| --- | --- | --- |
| First Prize | Bayonetta ∞ CLIMAX EDITION signed by Hideki Kamiya, Bayonetta acrylic figure & t-shirt/folder set designed by Mari Shimazaki! | 4 Winners |
Our first prize winners!
#Bayonetta10th Gonna show some new and old Bayo art and give a lil personal trivia with my experience with the series….over the two versions of Bayonetta, I always come back to the first design. Her first game design is what first reeled me in to learning more about the series! pic.twitter.com/X6GqW2dvqh

— Josephine Rivera (@TheWonderBun_) October 29, 2019
The perfect recipe for a perfect mega lollipop! ? #Bayonetta10th #bayonetta #platinumgames pic.twitter.com/N8OJ06AFPZ

— Featheric4 (@visivisi94) November 11, 2019
The best about the #Bayonetta10th hashtag is that we got to see so many talented people sharing their love for the series. It was beautiful to see. Thanks @platinumgames_j for doing the contest. I'm looking forward to the future of the Bayonetta franchise! pic.twitter.com/xd02tpAhp5

— Krystel (@OphisCode) November 19, 2019
 
That wraps up all entries that were selected for prizes. To conclude our campaign, we've requested a special message from Hideki Kamiya and Mari Shimazaki, please find them below!
---
Message from Bayonetta Director Hideki Kamiya
---
Hi everyone. First, let me just say thank you for all the love you've shown Bayonetta these ten years.
If gives me the chills to think it's been 10 years since Bayonetta's release. The time's really gone by in a flash. Recently I thought Bayonetta might have taken a step down from Platinum's flagship titles – I'd see comments like… "Bayonetta? Oh, that's that game from the NieR:Automata guys, right?" But seeing the outpouring of support and all the messages we've received during this campaign really makes me happy from the bottom of my heart.
I really felt all the love you guys have for Bayonetta in each message, picture, and piece of art, so it was really, really hard to decide on the winners. I've been a gamer for a long time myself now, and I have a lot of games that are special to me as well, but I'm not sure I would be able to convey that appreciation in a way that you all have. I deeply appreciate everyone who felt they wanted to take part. Thank you all so much.
I've worked on a lot of games up until now, but Bayonetta is a rare series that I've been able to be a part of and watch over all the way up to Bayonetta 3, which we're hard at work on now. I still hope I'll be able to continue to share more of Bayonetta's story with you in the future, so please continue to provide your unending support.
---
Message from Bayonetta Character Designer Mari Shimazaki
---
I just want to say, it was a blast looking through all the entries.
Of course I enjoyed seeing everyone share their memories of the game, but all the art, cosplay, gifs, pixel art, compositions… even cakes and all sorts of crafts…! I was really blown away! And extremely grateful for each entry that came in.
Right now I keep thinking, I hope we'll be able to do this in another 10 years… if I could ask, please continue to show your support so that we might!
To all the winners, and everyone who participated, thank you so much!!
---
 
Again we would like to thank all those who entered, and those who have played Bayonetta too! As we said in our opening, choosing winners was extremely difficult because we really felt the love in each upload shared by every Bayonetta fan. Looking through the #Bayonetta10th hashtag gives a big smile to all the staff here. If you take a look, I think you'll be overwhelmed with the sheer volume of support we received too 🙂
We just hope we'll be able to some something for Bayonetta's 20th, 25th, her 30th…
But we'll need help from our fans, so please continue to share your support!
 
-Look through #Bayonetta10th on Twitter
-Look through #Bayonetta10th on Instagram
-See our other winners!
 (Click here for Part 1)
 (Click here for Part 2)
 (Click here for Part 3)
 (Click here for Part 4)
 
To all winners-
Winners of the campaign will be contacted via DM by either our official Twitter (@platinumgames) or Instagram (platinumgames_official). Please be sure to keep following these accounts so we can reach out to you. Also, please take caution that we may have to forfeit sending prizes to certain winners if significant time passes without receiving a response.
*Currently we plan to send out prizes around February of next year.
*Winners outside Japan will receive their prizes slightly later, we apologize.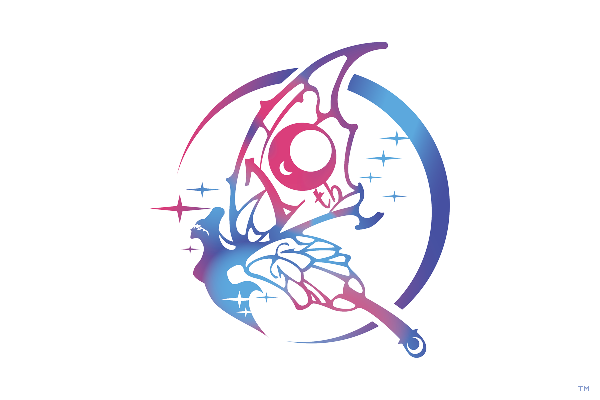 TAG