Finally! Finally! Today, users in North America can get their hands on their own copies of MADWORLD! We worked ourselves to the bone everyday, putting our blood, sweat and tears into the game so that this day would come, and we will never forget it now that it is here!
But this day also means that I'm incredibly nervous! I have no idea what I will do if people pick up and play MADWORLD and think, "This isn't as fun as I thought it would be…"
Of course, we all worked really hard to make sure that everyone who buys MADWORLD is incredibly happy with their purchase and their game playing experience, so I am confident in that respect, but with confidence also comes anxiety.
So everyone in North America who is playing MADWORLD, let us know what you think! Even just a simple one word comment to this post is fine. (Just make sure you don't post spoilers!)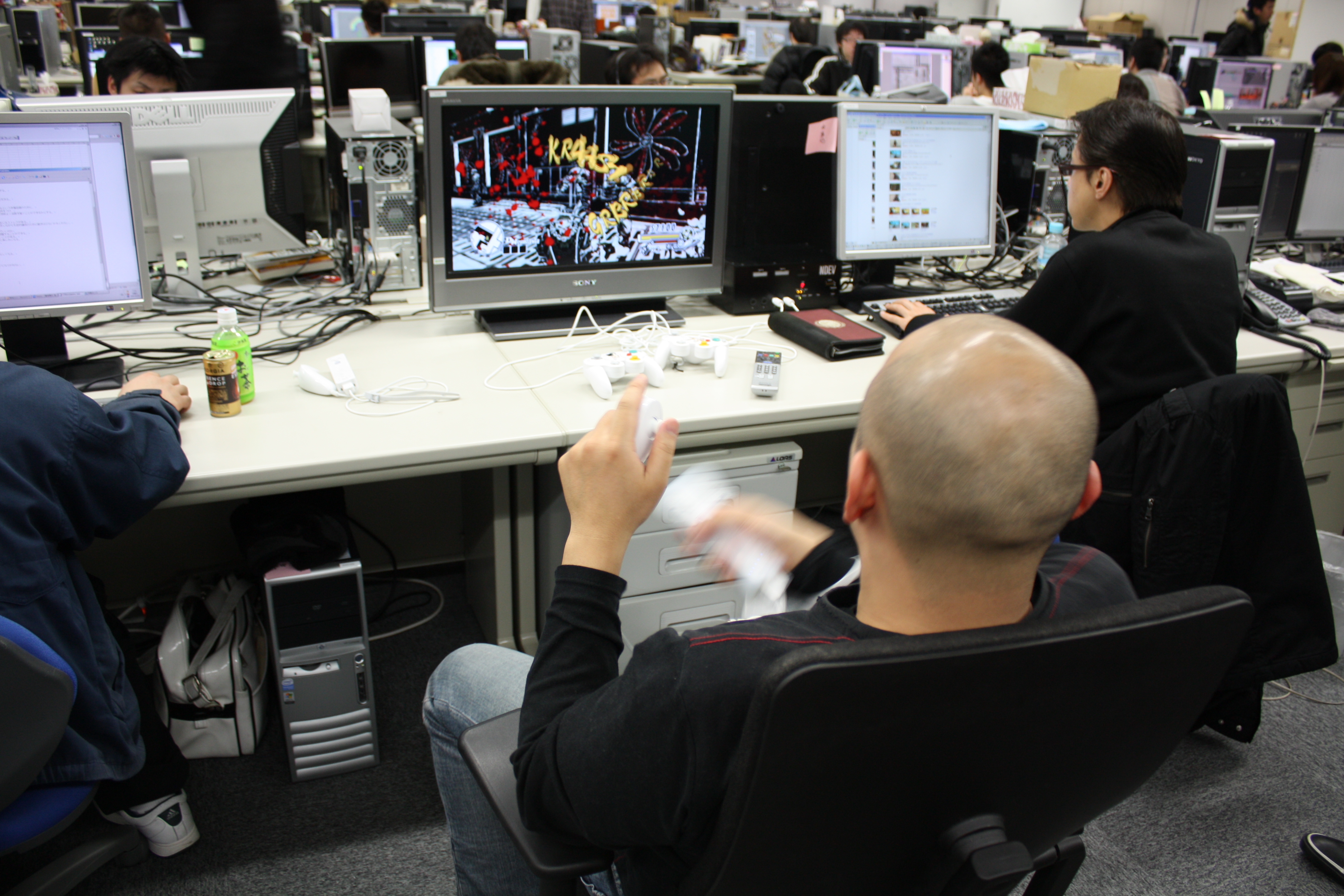 (Hideki Kamiya playing some MADWORLD.)
MADWORLD will be released in Europe and Australia on March 20, 2009!
TAG