---
Season 2 Period
From 31 May, 2022 until 29 November, 2022*
Regarding the extension of Season 2
---
■ New Chapter: The Light of Aaru
A Kuftaali VIP visits the Sentinel Force Headquarters. The Sentinels head to the Ziggurat under a new order and are faced with a new truth. Witness the story of Elysium in the Ziggurat "Tower of Benben" that stands tall in the desert.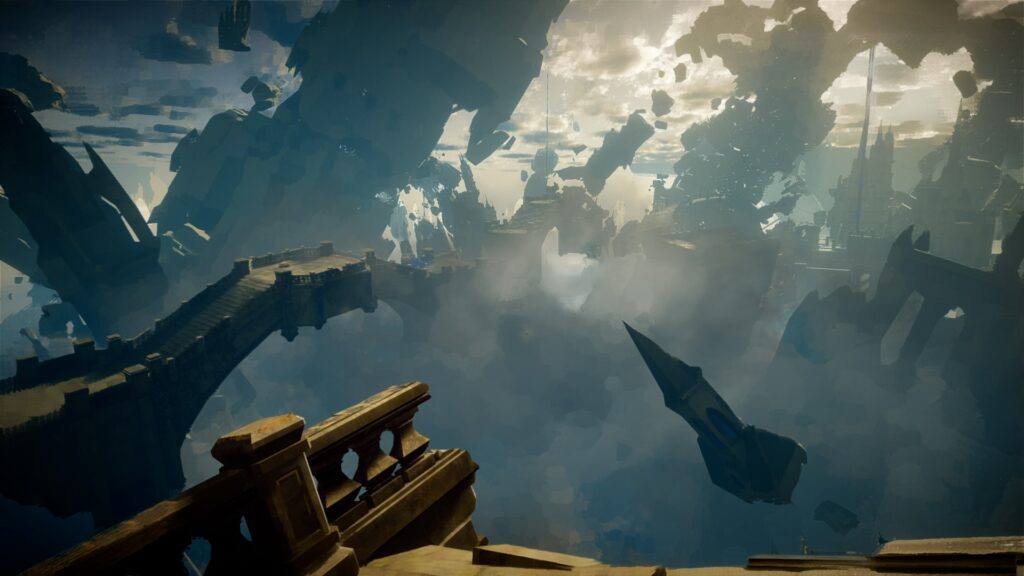 ■ Battle Pass: Season 2 The Light of Aaru
With the Season 2 "The Light of Aaru" Battle Pass, more than 100 rewards including assassin-themed vanity attire can be acquired. As with Season 1, a campaign is underway for Season 2 where the next season's Battle Pass can be purchased at a discounted price depending on the amount of BP earned.
■ New Weapon Type, New Element
A new weapon type "Pistol" and a new element "Sun" will be added, expanding the range of battle. Pistols are difficult to handle, but will become powerful weapons if you master them. Develop strategies against Sun element enemies and pursue new builds including pistols.
■ Increase Your Honor
Multiple rankings are planned during the Season 2 period. Take on challenging quests and aim for the top of all Sentinels. High ranking Sentinels will be rewarded with rare emblems.
■ New Quests, New Powerful Enemies
Throughout Season 2, a total of over 80 new quests will be added to Skirmishes, Sieges, and Duels. Of course, you may also encounter new infamous enemies. Complete all the quests and acquire valuable treasures.
■ Dress Up with New Cosmetics
A master Sentinel should be also a master of fashion. Visit the store to arrange your appearance according to your tastes and surprise your allies. Some items are only available for a limited time. Don't miss your chance to get them.
---
Limited-Time Event: Festival of the Sun
Event Period: From July 18 until August 15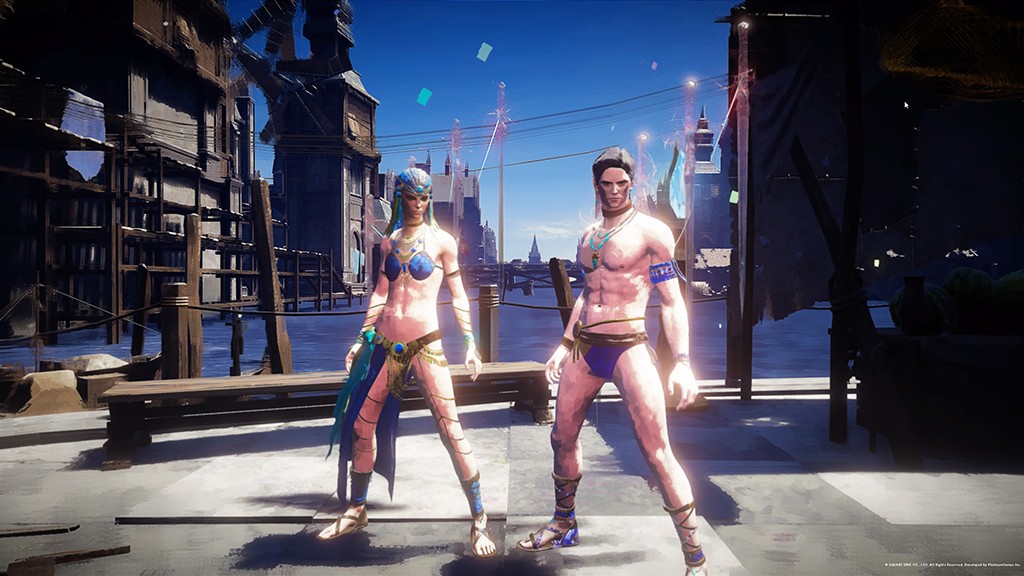 Season 2 Roadmap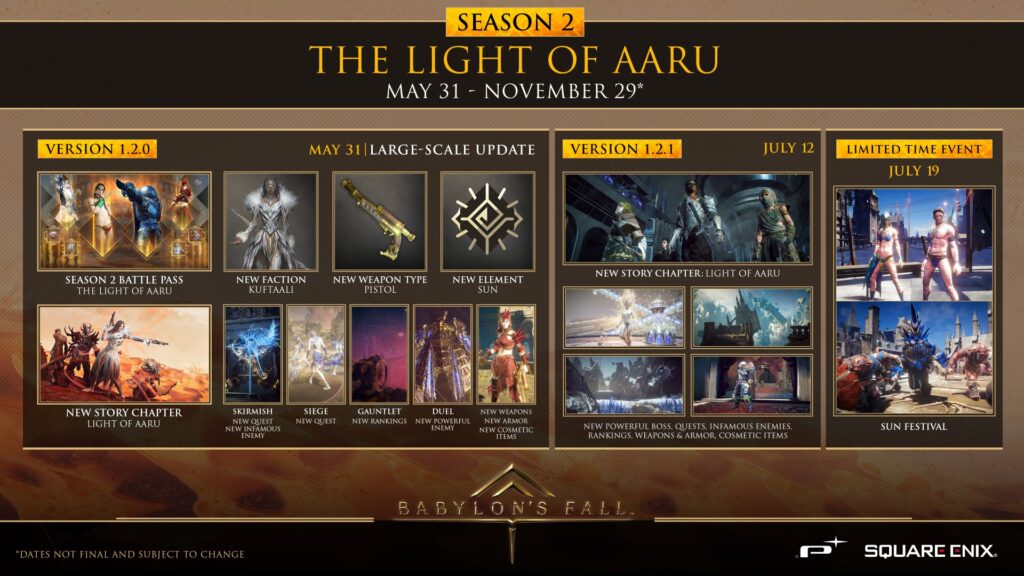 Open image in new tab.
---
Keep a Lookout for New Information
These only scratch the surface of information that Sentinels must acquire, and many more updates await you in Season 2. Follow the official social channels for the latest news.
Twitter / Facebook / Instagram / Discord
Also be sure to check out Hanging Garden, the official site dedicated for players of BABYLON'S FALL, for more latest news, events and play guide.
---
Product Information
BABYLON'S FALL
Platform: PS5, PS4, Steam | Genre: Action RPG | Release Date: March 3rd, 2022 (PS5, PS4)/ March 4th, 2022 (Steam) | Price: Standard Edition $59.99/€69.99/ Digital Deluxe Edition $99.99/€109.99 (PS4・PS5)$99.98/€109.98 (Steam) | ESRB rating: Teen 13+ | Publisher: SQUARE ENIX CO., LTD. | Developer: PlatinumGames Inc. | © SQUARE ENIX CO., LTD. All Rights Reserved. Developed by PlatinumGames Inc.
See the full product information on BABYLON'S FALL official site (SQUARE ENIX).
TAG