It's certainly been a while! Yuji Nakao, producer of Bayonetta 3, here.
It's been a year since Bayonetta 3 was released/ It's one year old. The series itself has been around for 14 years now! This is all thanks to you, the Bayonetta fans! Let me just say a huge thanks right here.

When I think of Bayonetta 3, Viola is the first thing that springs to mind. I hope she's getting the recognition she deserves!

As we celebrate this first anniversary, let's check out some artwork created to commemorate this wonderful occasion! Each artist really poured their love for the game into their pieces. We also made sure to include the cover illustration of the official character book "THE EYES OF BAYONETTA 3", illustrated by the truly talented Mari Shimazaki. "THE EYES OF BAYONETTA 3" contains a variety of artwork and it's truly amazing to browse through.

That's it for now. Hope to see you all again soon!

---

Yuji Nakao
After working on a number of games as director using character licenses, Nakao entered PlatinumGames and made the switch to producer. He worked as producer on PlatinumGames' first self-published titles—having served as producer on The Wonderful 101: Remastered and as co-producer on SOL CRESTA. He supervised Bayonetta 3 as producer, and also undertakes the growth of new talent as manager of Development Division 1.

Hi everyone, it's certainly been a while. Yusuke Miyata, Bayonetta 3 director here.
Time flies by quickly, doesn't it? We've reached one year since the release of Bayonetta 3. I hope everyone is doing well. It's so cool to still see everyone posting videos and comments about the game on social media. Our team at PlatinumGames is truly over the moon to see so many players enjoying the game, from those who have been playing for a while now, to those who are just getting started.

We wanted to express our gratitude to our players and fans by putting together this small compilation of anniversary art. We hope you enjoy these unique pieces that a few members of staff put together to commemorate this wonderful occasion. In the meantime, we'll continue to update our Umbran Studies blog to give you further insight into the game's development. We are also constantly contemplating ways to excite our players and provide new and unique gameplay experiences, as we repeat our daily trial and error process in game production. All of us here at PlatinumGames are really looking forward to providing you with more information about our upcoming projects. Your continued support and love for our games is truly appreciated.
Thank you so very much!

Yusuke Miyata
Yusuke Miyata started his career as a game designer on several game adaptations of popular manga and anime series. He then joined PlatinumGames and contributed to titles like The Wonderful 101 and Astral Chain as Game Designer. Bayonetta 3 was his directorial debut. In his current role as Senior Game Designer, he is also responsible for driving the quality of all PlatinumGames titles.
First Anniversary Art
---
Mari Shimazaki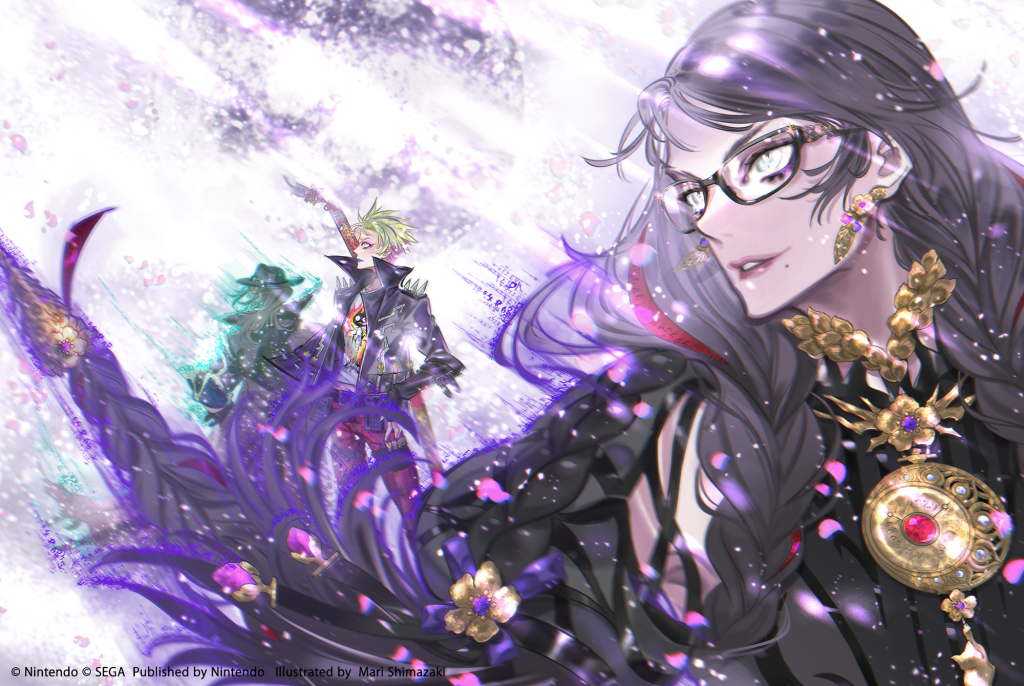 Happy 1st Anniversary. This game has much to offer, so try it if you haven't already. For those of you who've cleared it, you may find some of the answers you're looking for in the art book's staff comments.
---
Makoto Hoshina (PlatinumGames)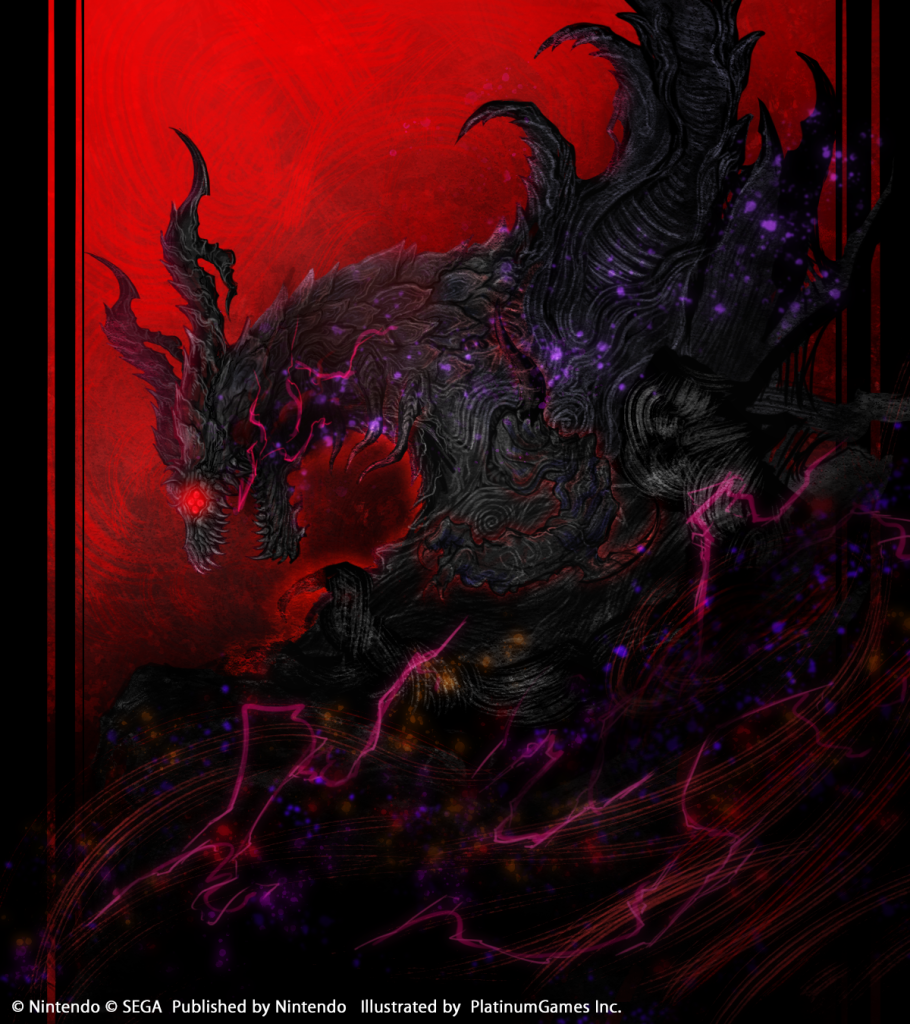 The line from Bayonetta 3 that I really want to read out loud goes as follows!
DO O IA BAYONETTA. CNILA D COMSELHA ODO ANANAEL. IPAMIS NONCP FAFEN NIIS. AVAVAGO TLIOB VRAN.
---
Curie Baek (PlatinumGames)
WARNING: The following celebratory art has a version with a spoiler for Bayonetta 3. ☆CLICK HERE☆ to skip past the version with spoilers.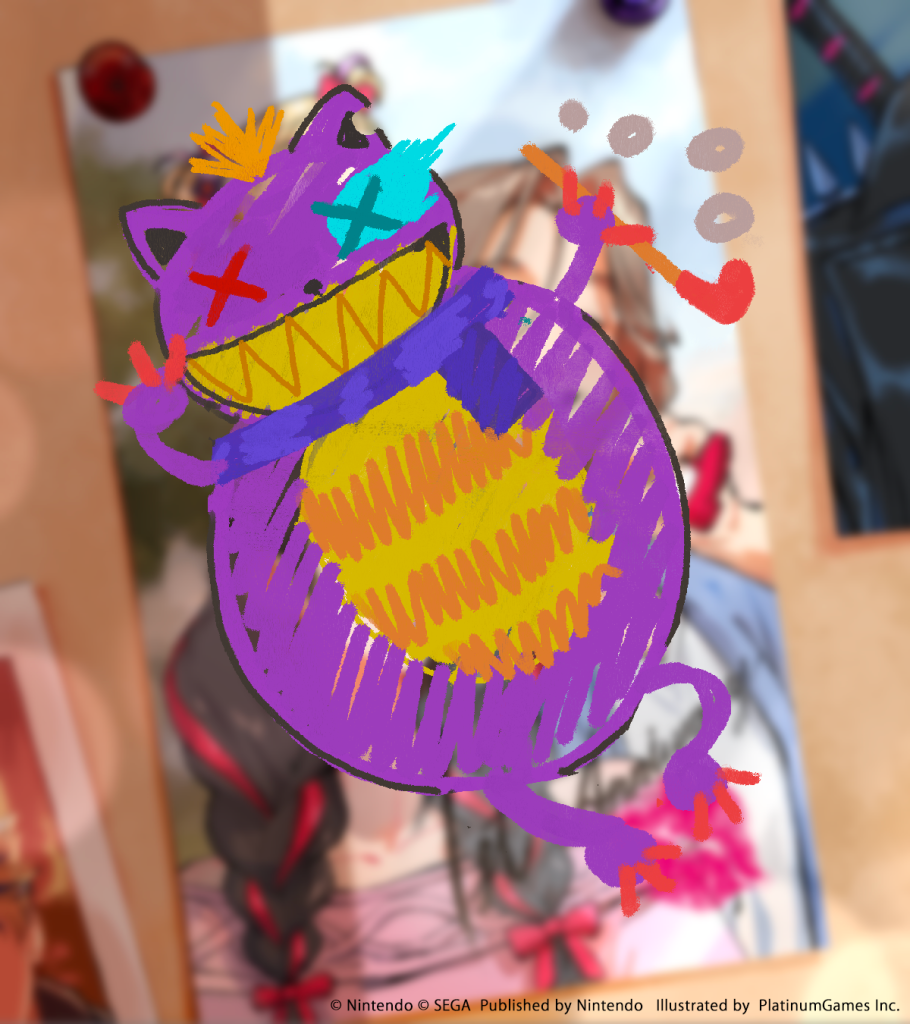 SPOILER BELOW
↓
SPOILER BELOW
↓
SPOILER BELOW
↓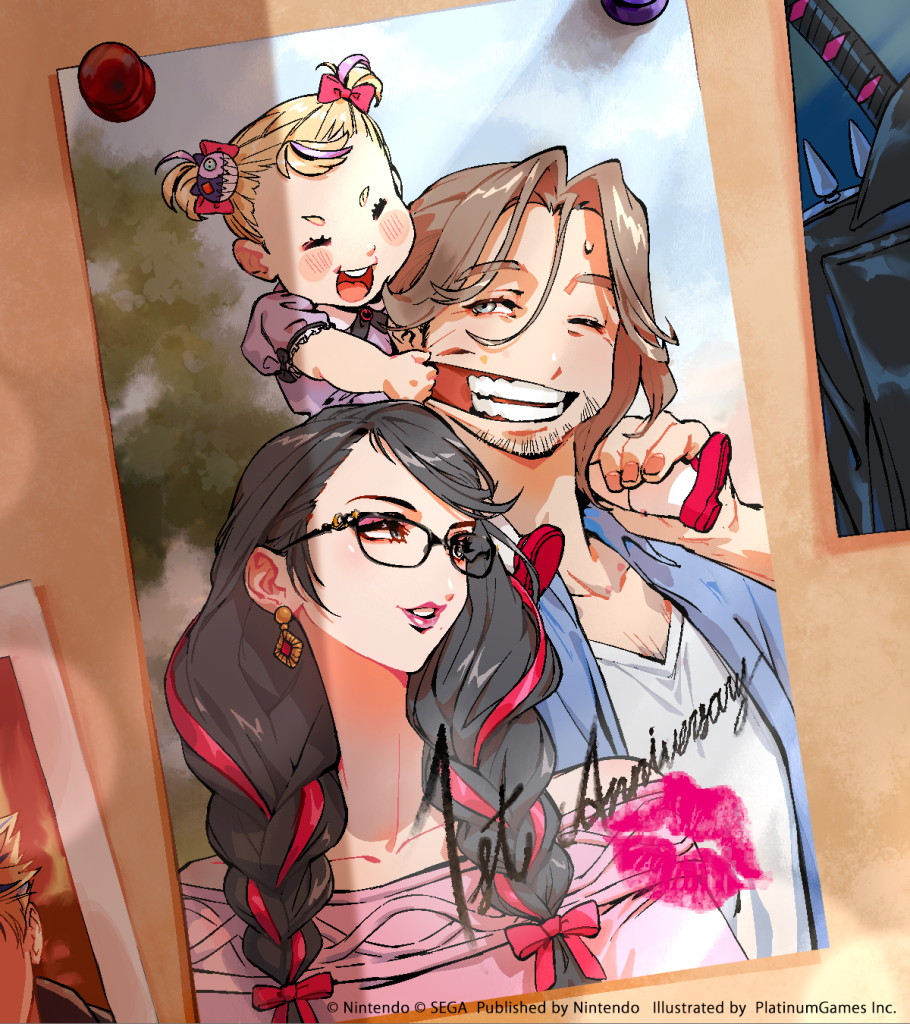 ☆
Viola, my dearest! Happy 1st birthday!
Our girl's dream is to be a great witch and we'll do our best to guide her on that path!
~From an anonymous fan somewhere in the multiverse~
---
Daible (PlatinumGames)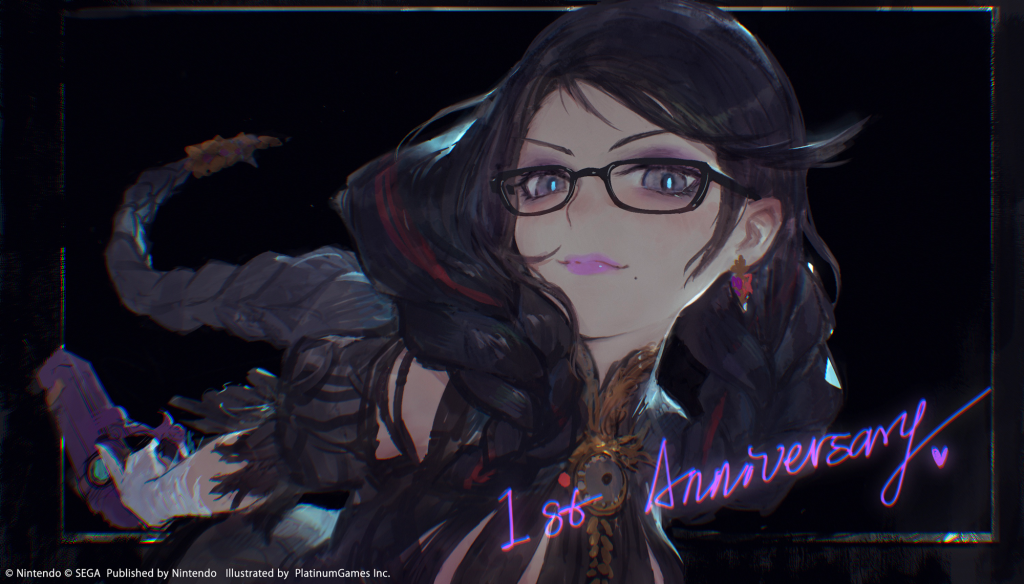 Simply kick-ass, mesmerizing, and cute as hell. Luv ya, Bayonetta!!!
---
Masami Ichikawa (PlatinumGames)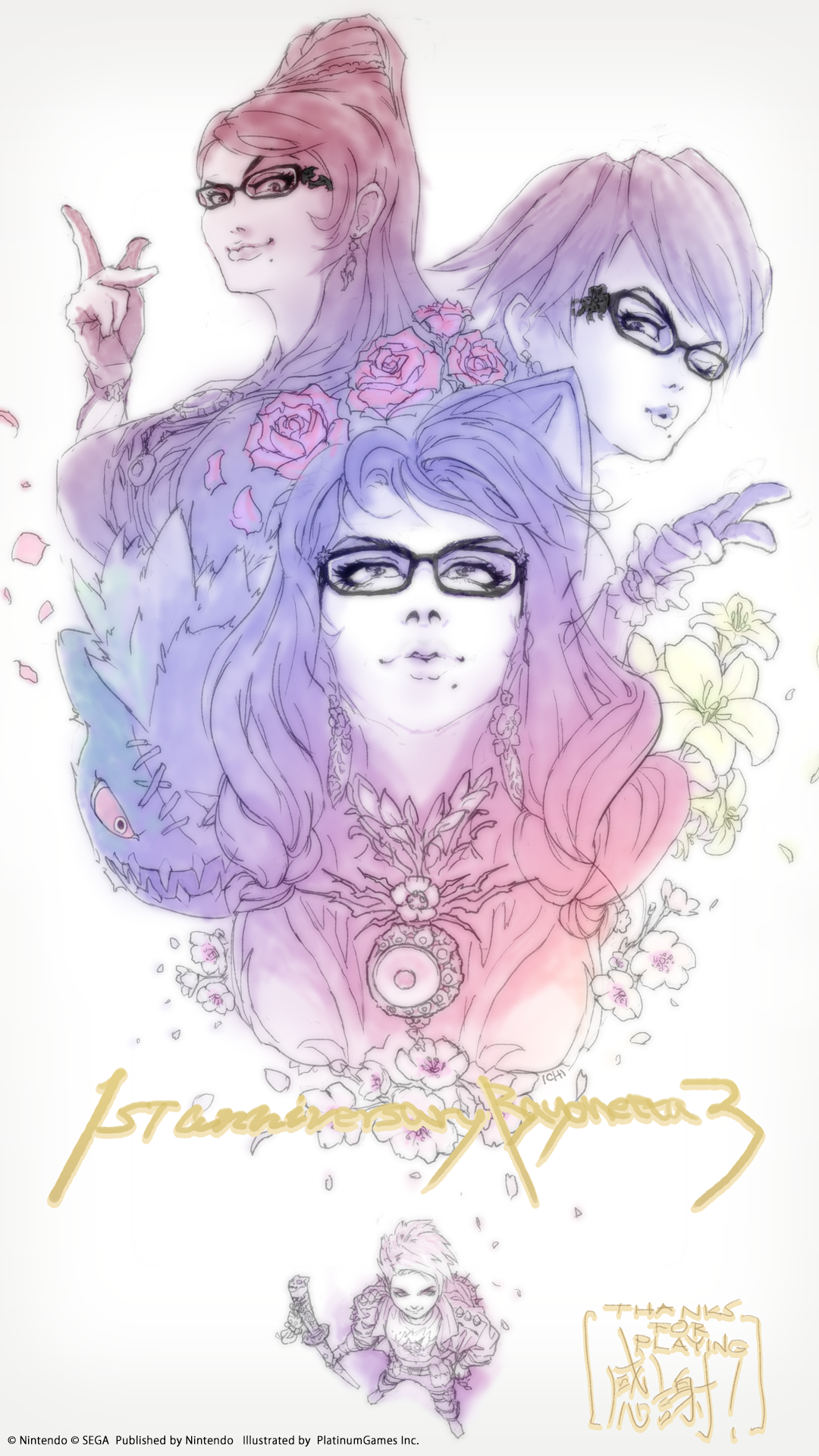 I've been with the series since the first game started development, handling PR and merch supervision. It's incredible to see that the series has been around for this long… Oh, and this illustration was inspired by a bouquet!
Product Information
The Bayonetta 3 soundtrack is available to purchase and stream digitally right now! The biggest OST ever produced for the Bayonetta series, this humongous soundtrack consists of over 250 tracks! Look back on your journey with the beautiful melodies that helped shape it.


Link to digital services: https://lnk.to/bayonetta3
---
TAG