Hi everyone. Character designer Mari Shimazaki here.
Tomorrow is the opening of Tokyo Game Show 2009 to the general public.
I'm sure by the time this is posted, we will already be on the show floor getting ready for your arrival. Make sure to come visit us! We've even got a little souvenir to give to everyone who tries out the game.
I also have a couple of announcements to make.
We've decided to celebrate TGS the same way we celebrated San Diego Comic Con – by making one-of-a-kind Bayonetta game consoles! This time, we've made both an Xbox 360 and a PS3.
But right after we ordered the hardware, the PS3 Slim was announced… (@o@)!?
So unfortunately, it is the previous model of the PS3, but this is what it looks like!
First up is the 360.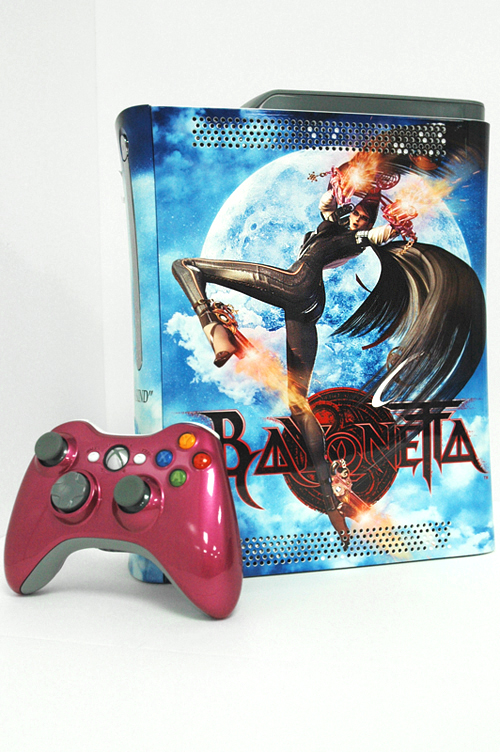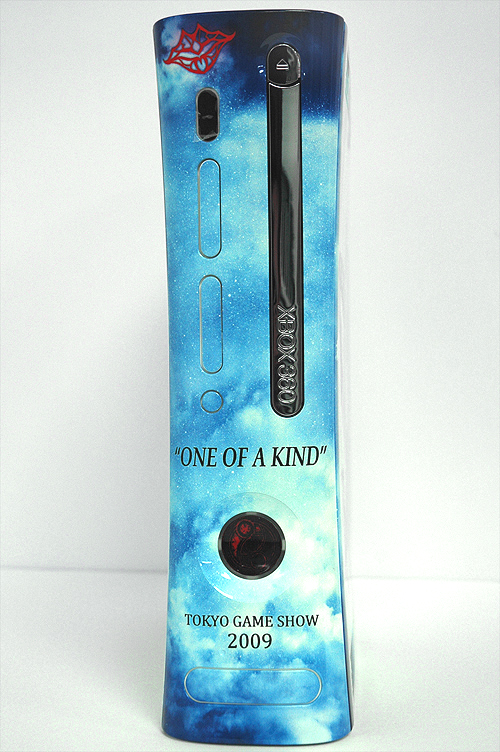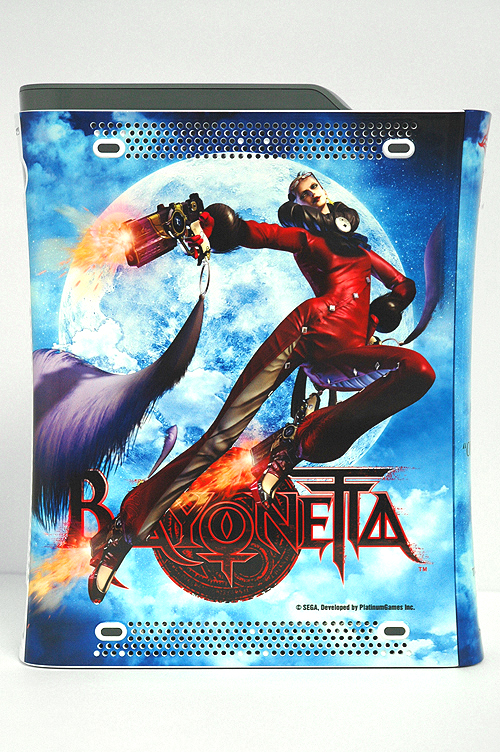 And here is the PS3.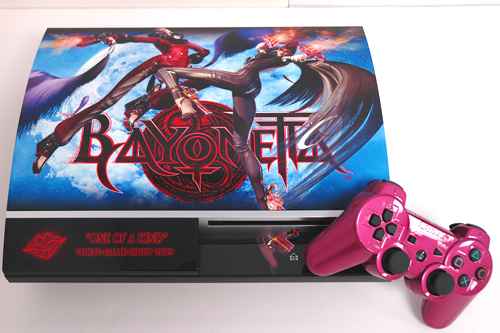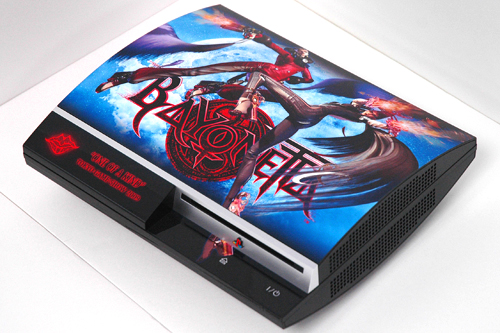 For the Comic Con version, we used a sort of subtle Red/Black background, but for this series, we are taking a book out of the Japanese box art and using a moon background!
This one's really cool too!
We are also going to be giving these consoles away at a PlatinumGames user event we have planned for the future. We will get them into a gamers' hands somehow, but for now, the staff at PlatinumGames are just enjoying gawking over the machines. (OK… I'm the only one doing the gawking.)
There is one more announcement that I have to mention, and you may have already caught glimpse of this before, but we are releasing a Bayonetta Photo Collection in Japan!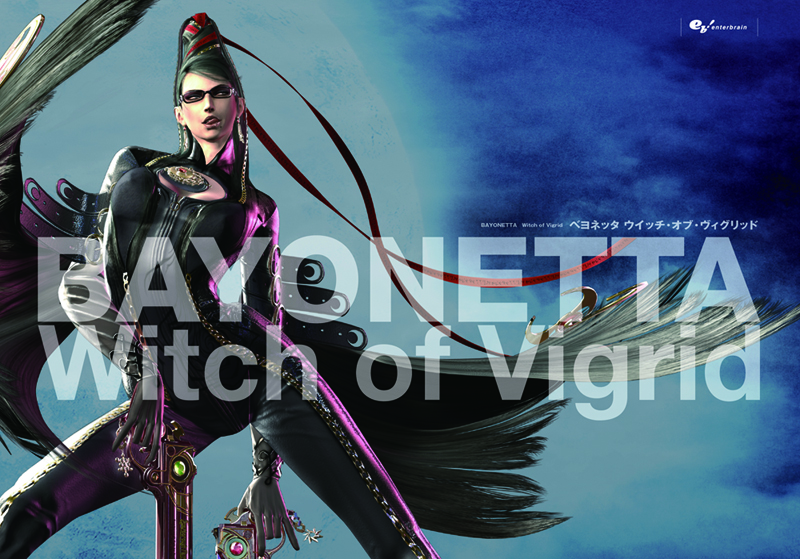 This book will be release a week before the Japanese release of Bayonetta.
Bayonetta: Witch of Vigrid
80 pages, available 10/22 for 2100 yen at Japanese book stores
The cover is a brand new render made especially for the book.
On the inside, you have a real photo collection. Beyond various new renders of Bayonetta, there is also an exclusive interview with the witch herself, making it a volumious collection of content the likes of which you rarely see before a game's release!
Kamiya-san and the staff really enjoyed thinking up ideas for this project, like hoping we could included a centerfold or a pin-up…
At the very least it should give all of you some late night reading while you wait up anxiously anticipating the release of the game! Be sure to pick it up!
Everyone have a great time at TGS!
That's all for now!
TAG