Hi, everyone. JP here.
Even though PlatinumGames is located in Japan, it is really important that our staff get a feel for what is happening around the world. Of course, game shows like E3 and GC are important for this, but equally important is seeing what makes gamers, and fans in general, particularly excited.
That is why this year, I took two of our artists with me to San Diego Comic Con, so they could get a feel for what fandom in the US is like, as well as meet and gain inspiration from the countless artists and entertainers that make Comic Con such a compelling experience. Since we had such a good time, I thought I would share a bit of what we experienced with you all here on the blog.
Comic book game tie-ins are obviously a huge deal at something like Comic Con, and they make no bigger than Batman: Arkham City. You can expect that they won't play second fiddle to E3 with huge building-sized banners.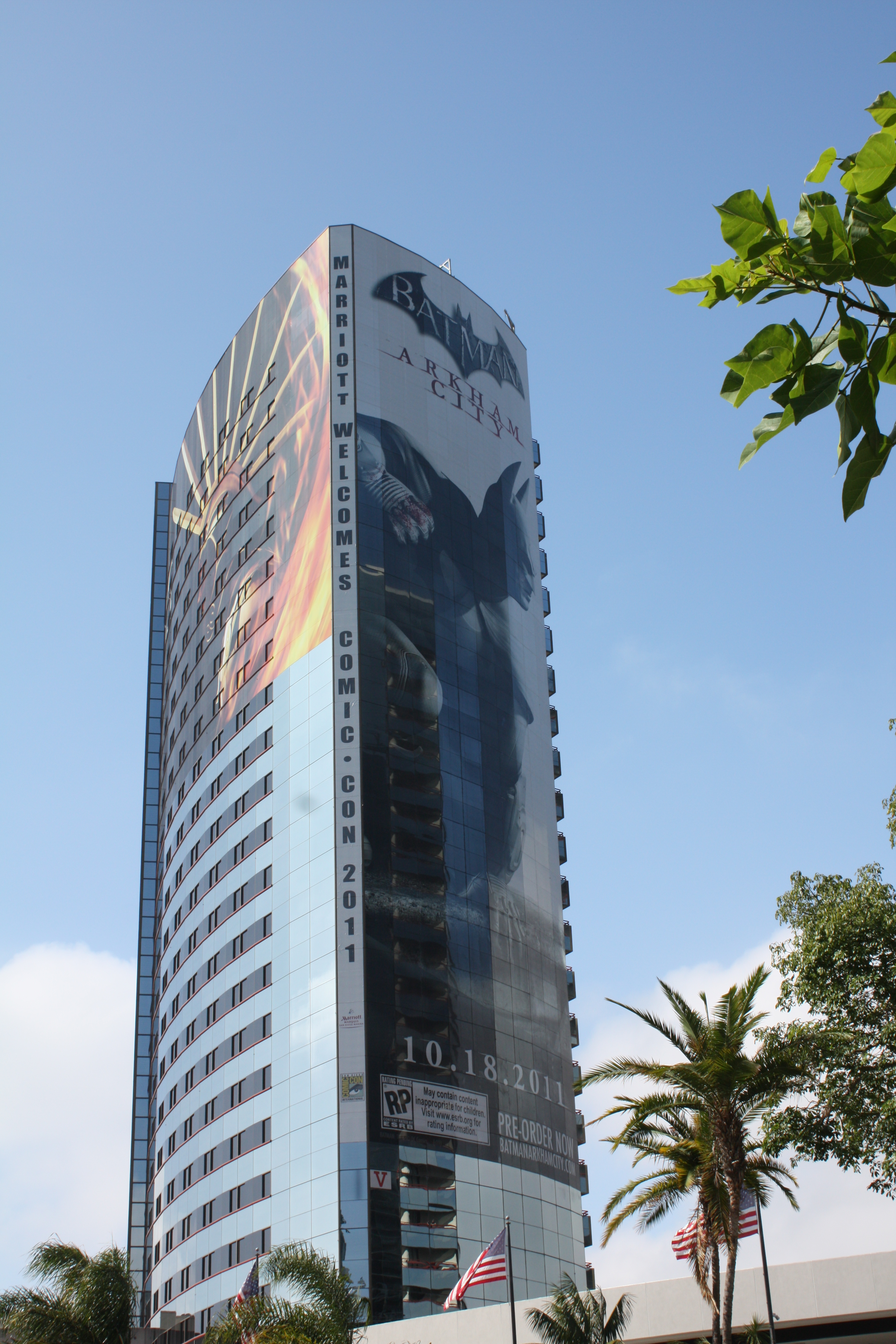 It was also incredible for our artists to meet some of the artists that inspire them. It was such a motivating experience.
One of our designers, Tsuyoshi Takahashi, is a huge Geof Darrow fan, but nothing prepared him for the kindness and conversation we had with the man himself.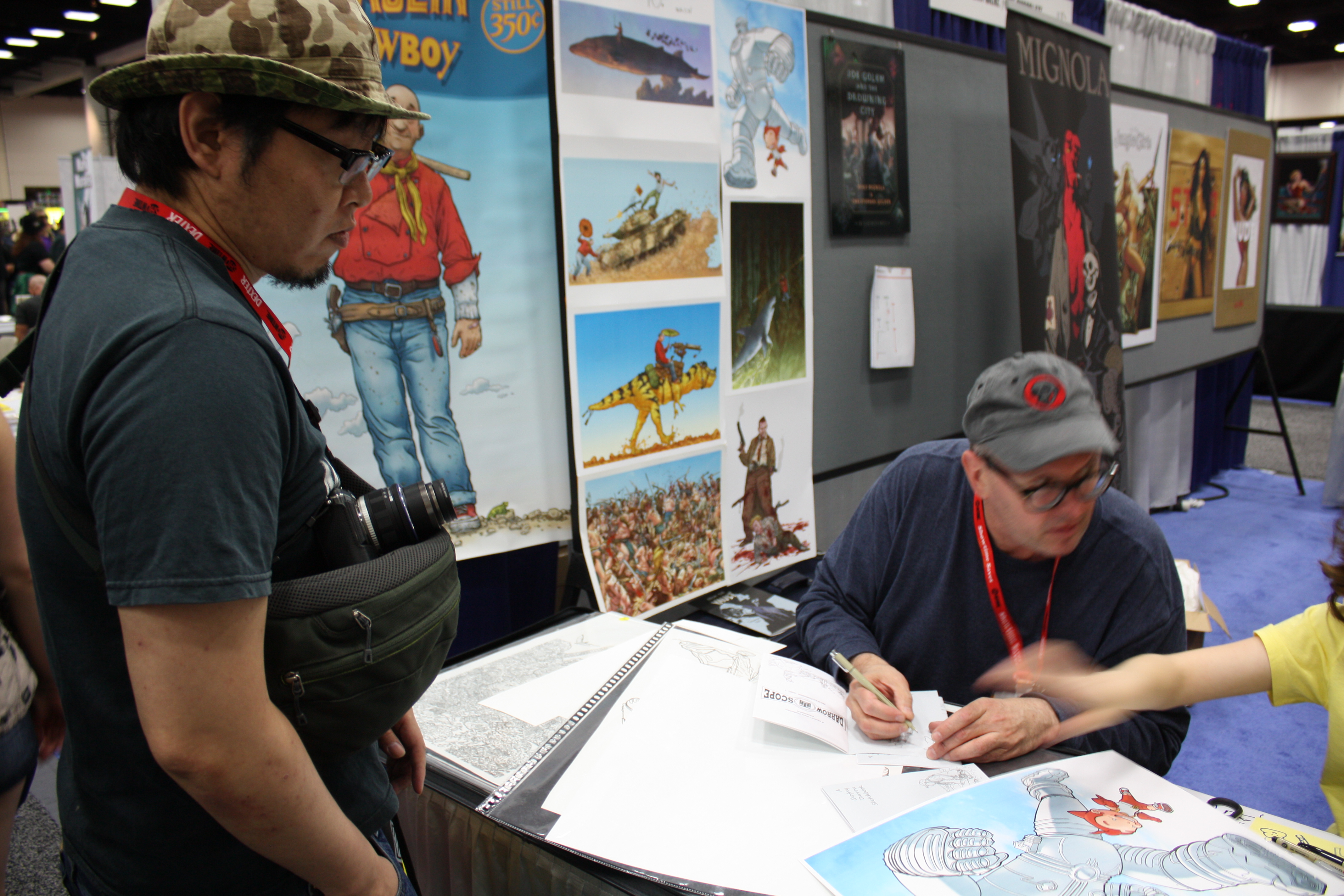 Mai Ohkura, another one of our concept designers, was also taken aback by how much art was available at the Con.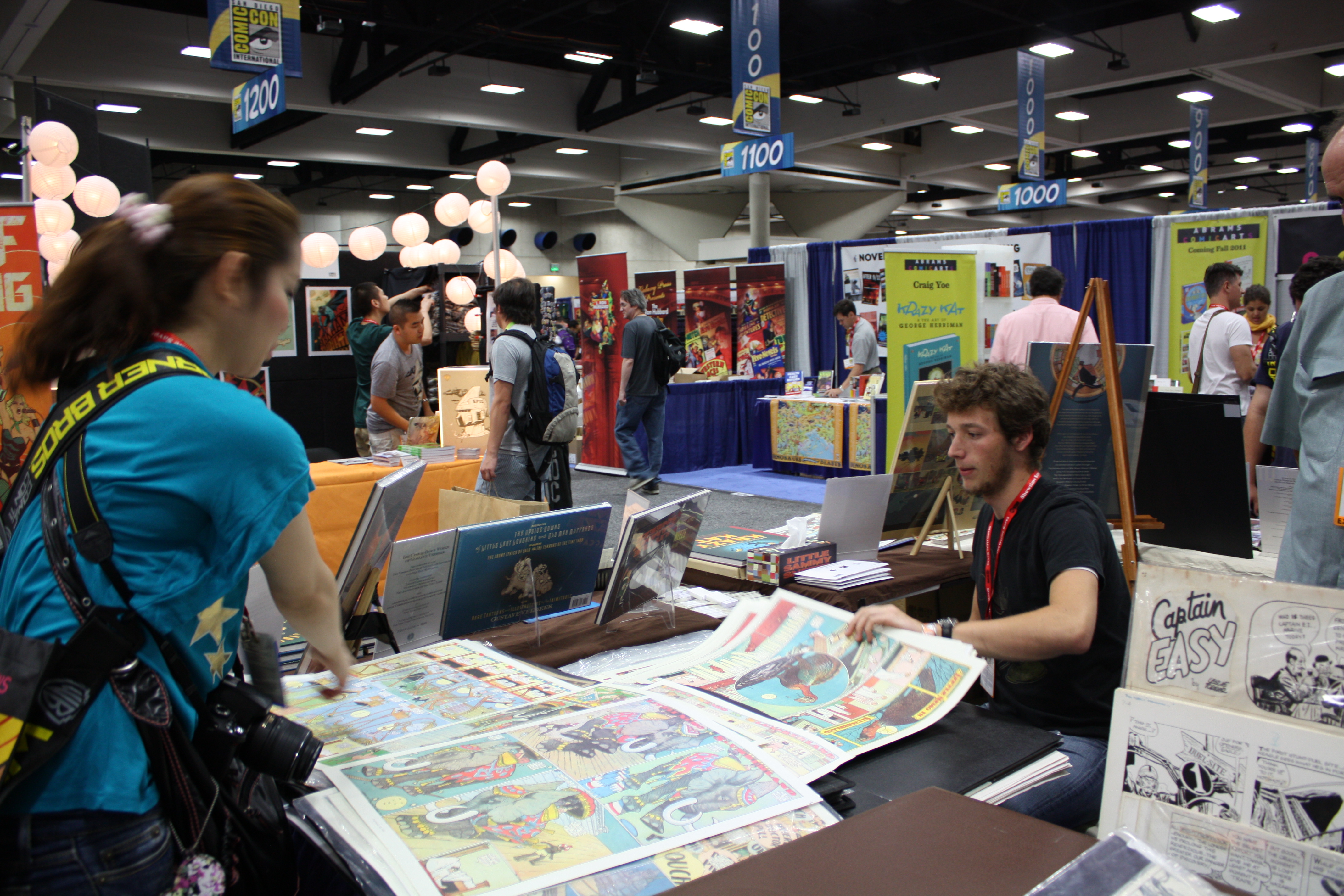 But Comic Con wasn't just about artists and comics, it was also about toys! And if you have taken a stroll through our offices, you know how much we love toys.
I was particularly impressed with this "Akira" inspired Deadpool statue.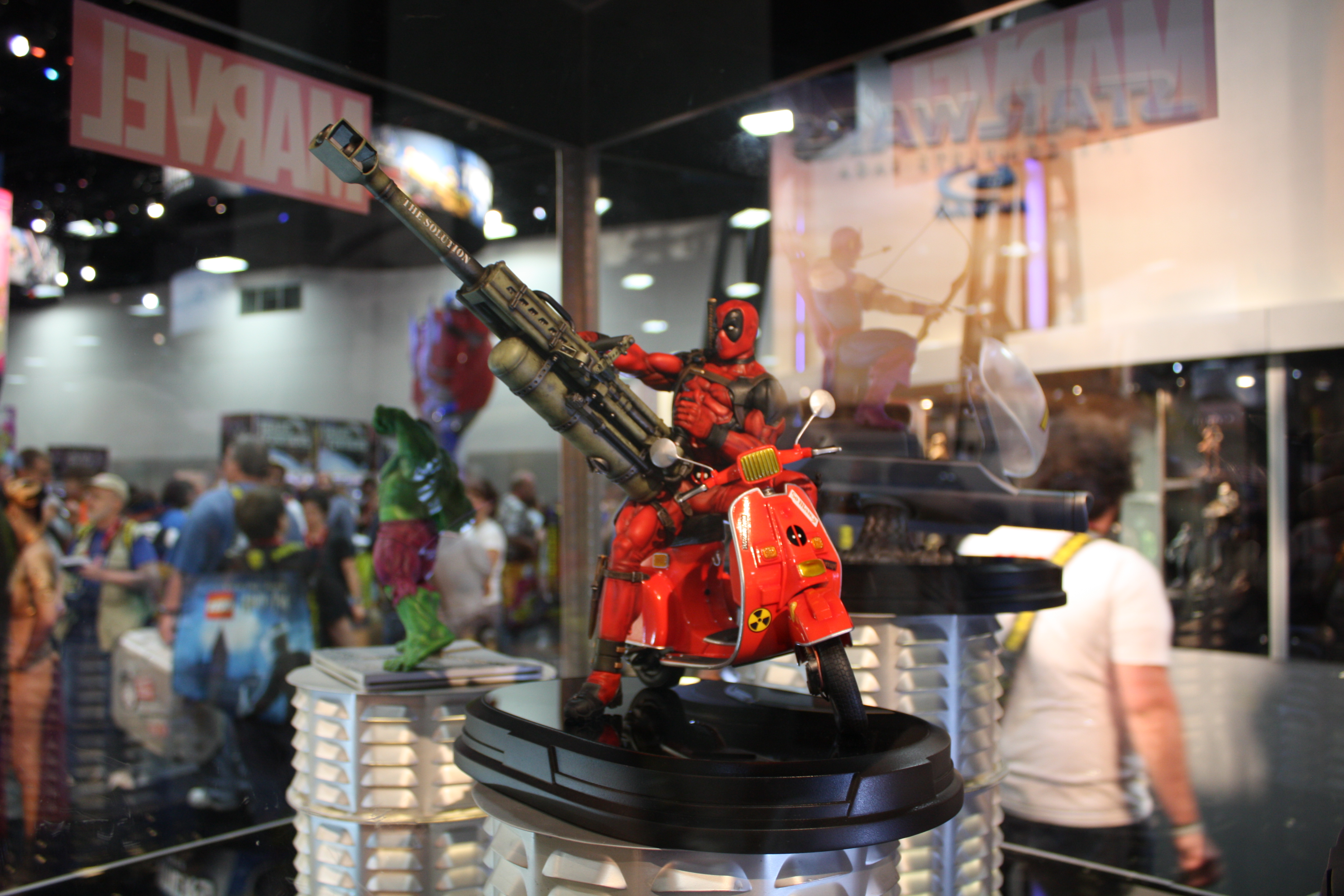 And the incredible Vanquish Play Arts KAI figures from Square Enix also made an appearance. Look for more info on these soon!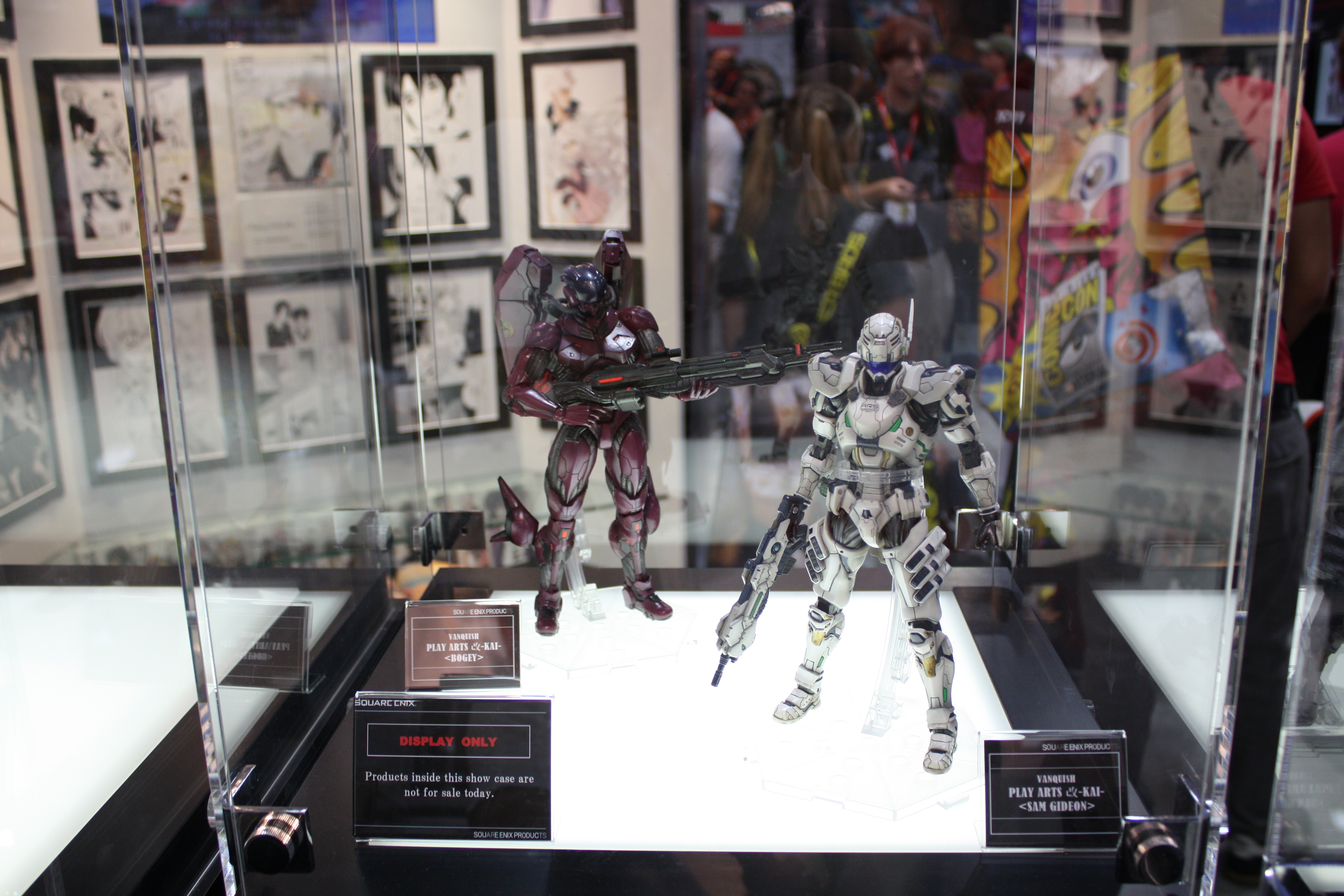 Comic Con is also about the spectacle, and we definitely partook, from seeing real movie props from Christopher Nolan's Batman series or The Watchmen, to an incredibly entertaining Street Fighter X Tekken panel that proves why you should never let your producer cosplay.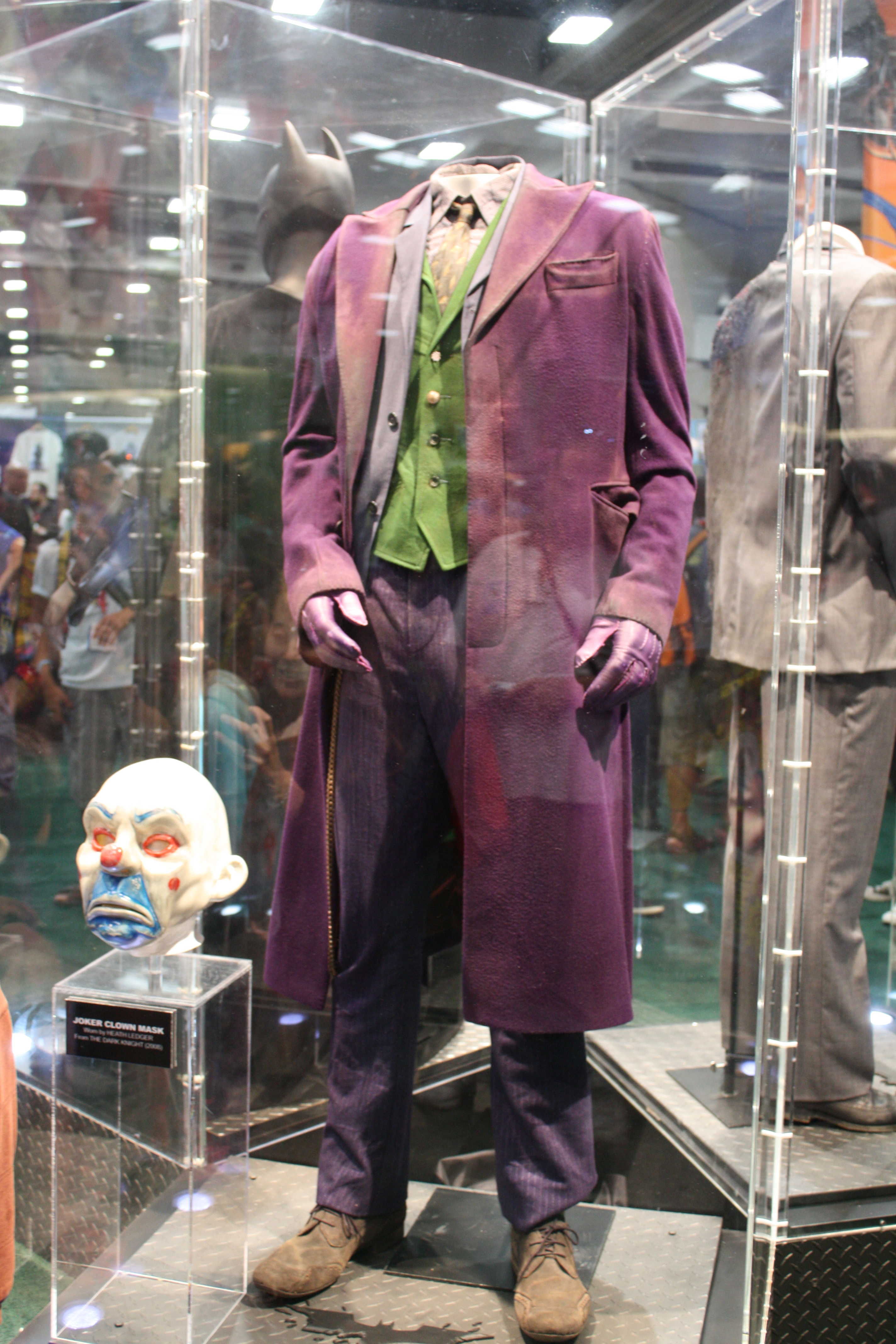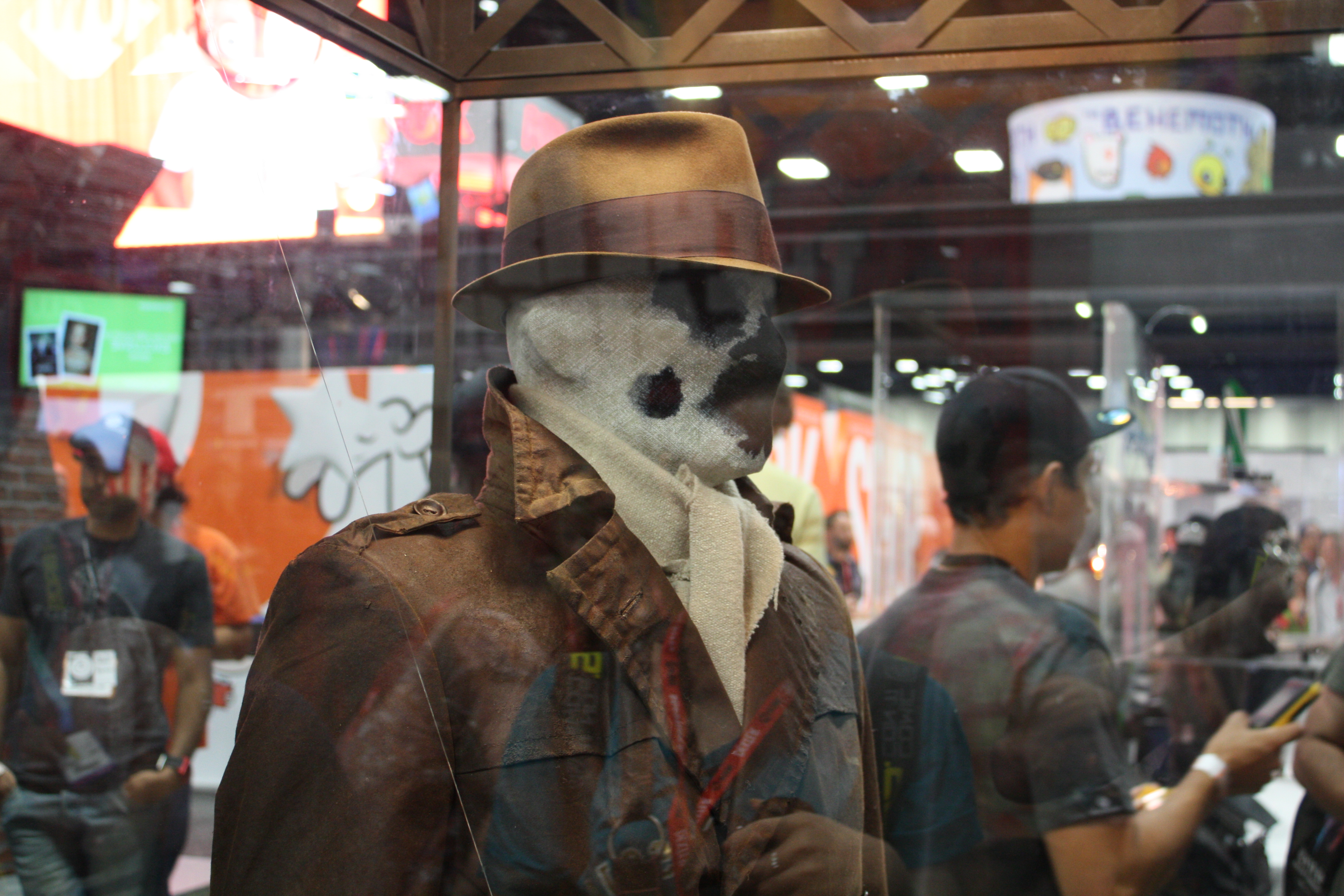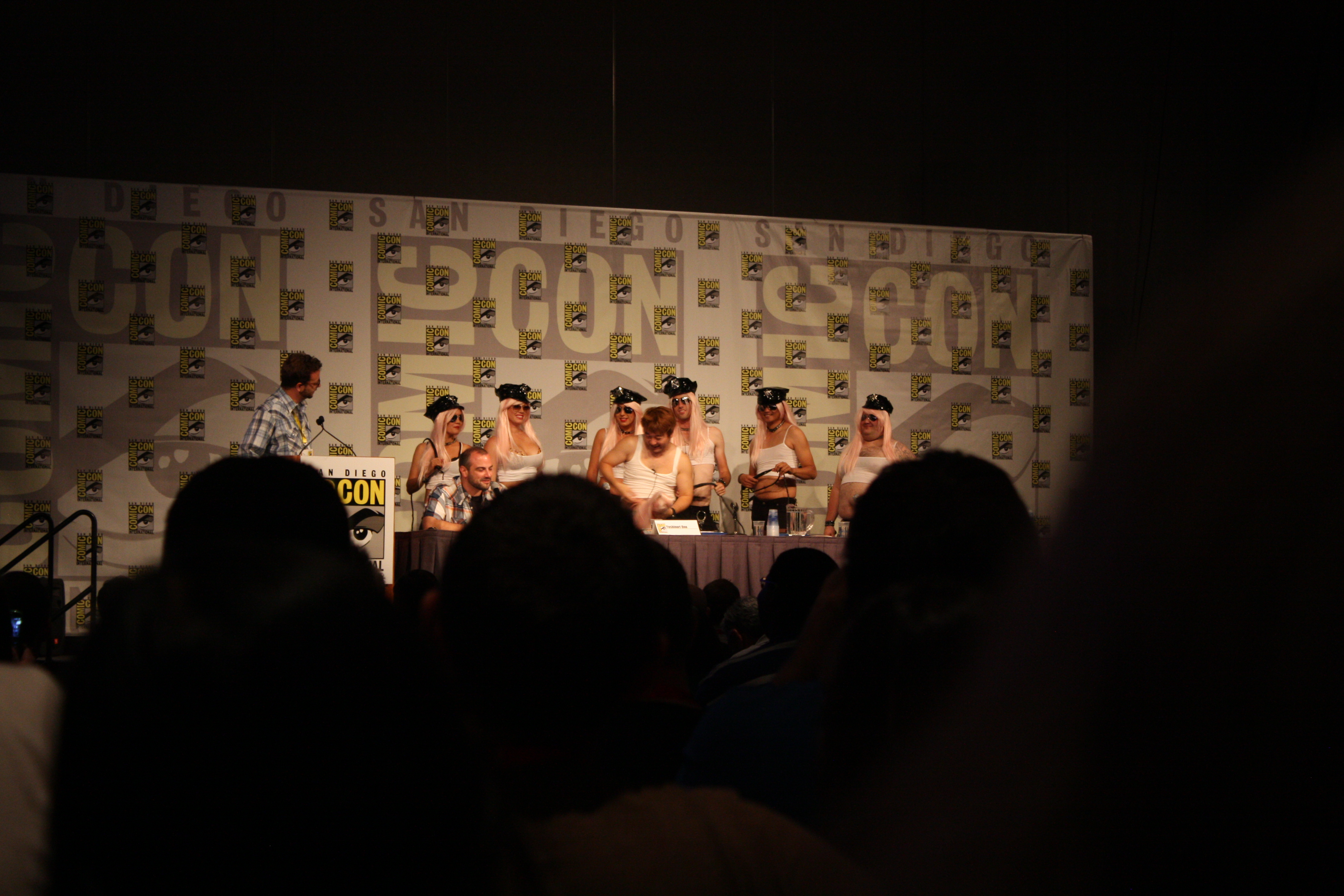 It was also a great opportunity to say hi to some friends, like voice actors Steve Blum (Jack in Anarchy Reigns, Burns in Vanquish) and Yuri Lowenthal (Luka in Bayonetta, various soon to be announced roles in Anarchy Reigns).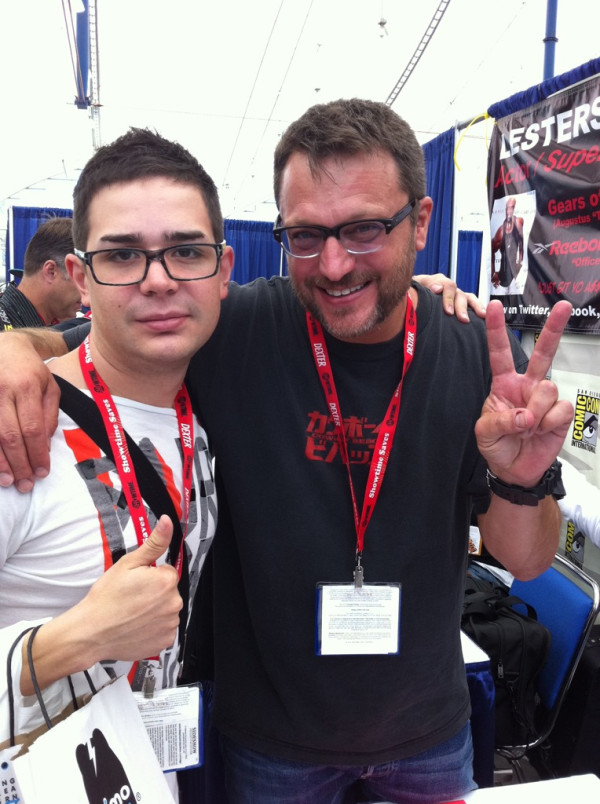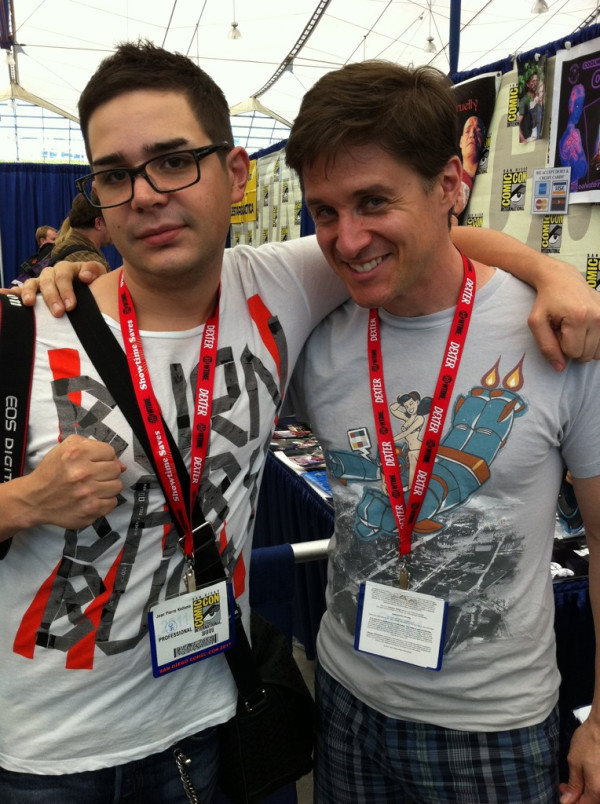 I also met up with Adam Hughes to pick up a print of his awesome Bayonetta painting. I was lucky enough to get a sketch as well.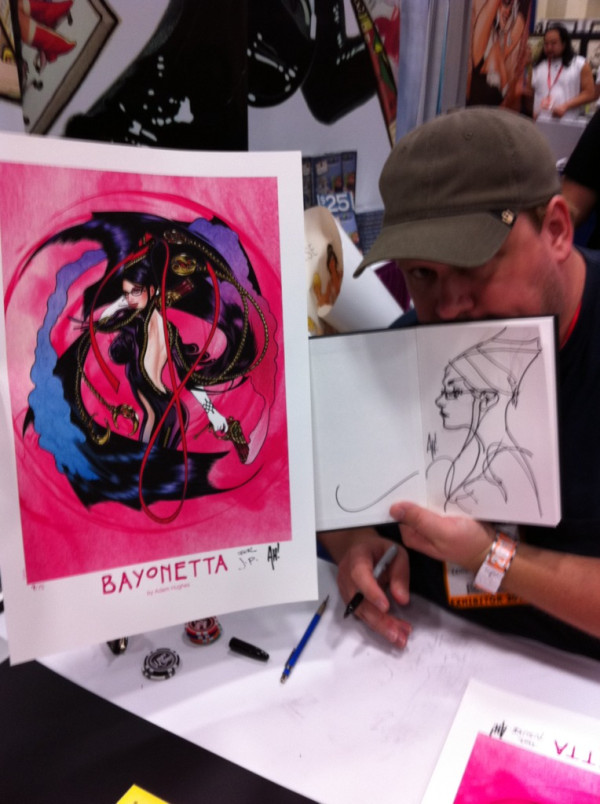 And I finally got to meet the guys behind Mega 64. They made an awesome Bayonetta video, and hopefully our paths will cross again in the future! (Thanks for the t-shirts, guys!)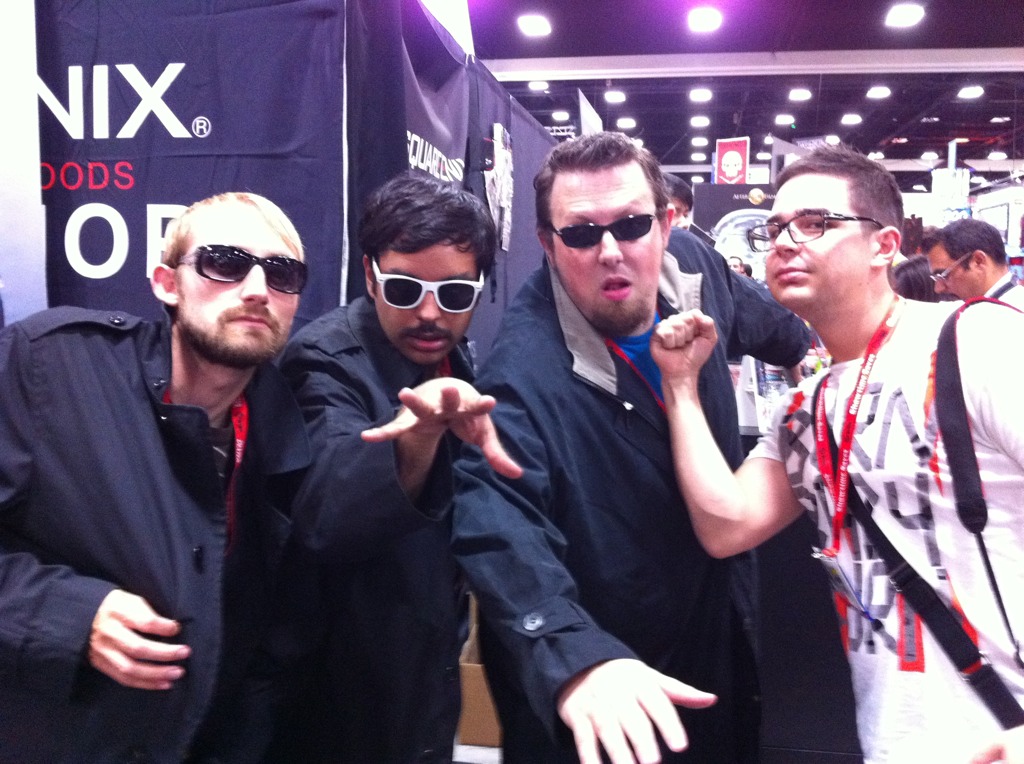 Finally, our trip wasn't only about Comic Con, it was also about experiencing San Diego, from the gorgeous Gaslamp District, to setting eyes on the awe-inspiring USS Carl Vinson aircraft carrier.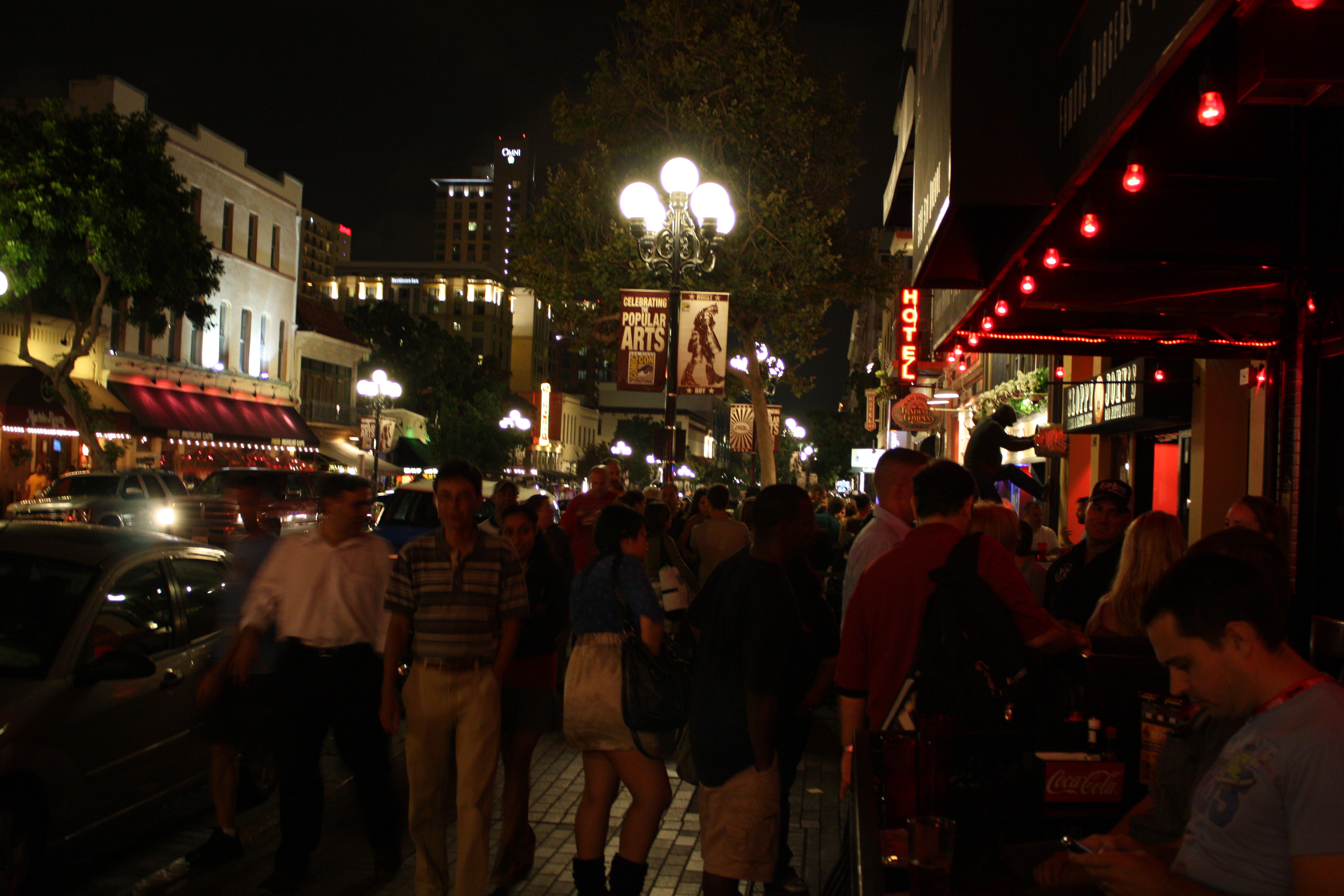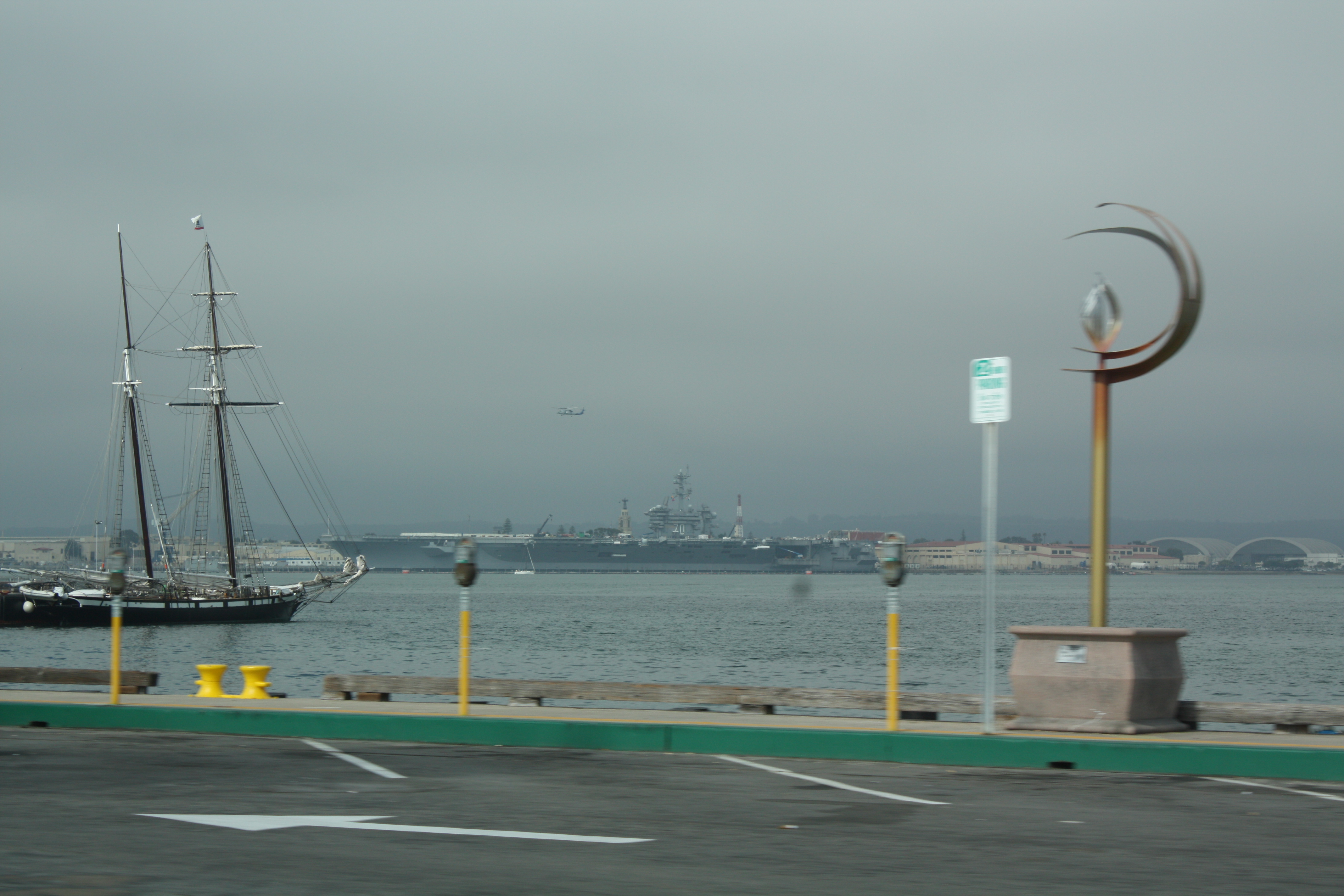 Until next year… Stay classy, San Diego!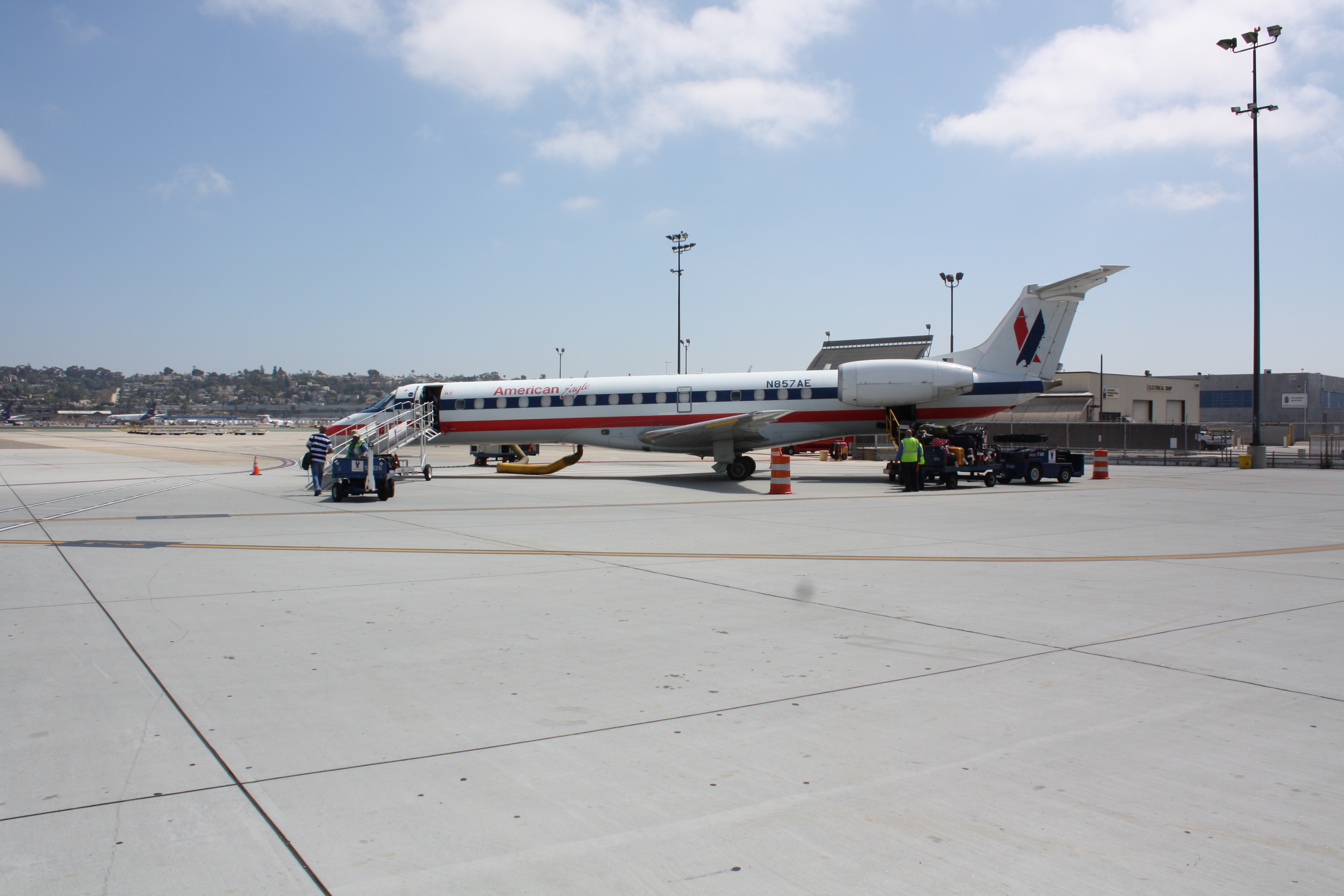 Mentions:
JP: Follow @pg_jp
Steve Blum:Follow @blumspew
Yuri Lowenthal:Follow @YuriLowenthal
Adam Hughes:Follow @AH_AdamHughes
Mega 64:Follow @mega64official
TAG