Hello PlatinumGames fans! Welcome to the employee art showcase.
It almost goes without saying – we've got a lot of talented artists here at PG. They're usually busy with their jobs, but in spare moments they take the opportunity to work on their own art as well.
So, I thought I'd take this opportunity to showcase some of our artists' awesome creations. As a non-artist myself, I'm always amazed when the artists call these "quick sketches".
Without further ado…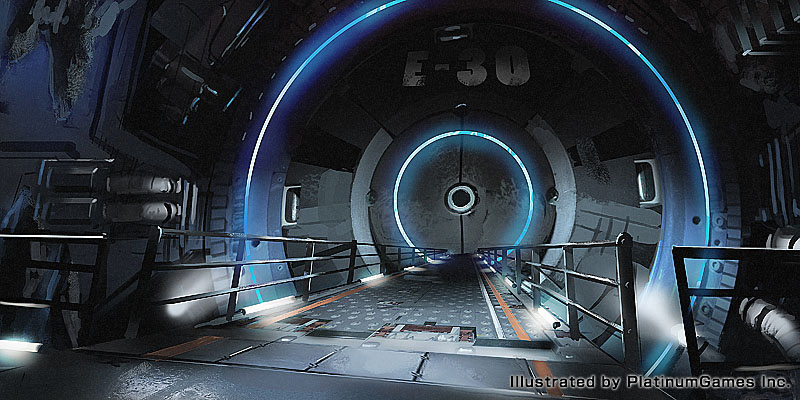 By: Koda
I love Koda's sharp, clean-edged art style. He's great at portraying high-tech environments.

By: Koda
Title: "Cargo Ship"
Comment: Speed painting – 2 hours 30 minutes.
Check out this ship with the Platinum logo on it! This art makes me imagine that our company's office is actually a giant starship exploring alien worlds with Mr. Minami at the helm.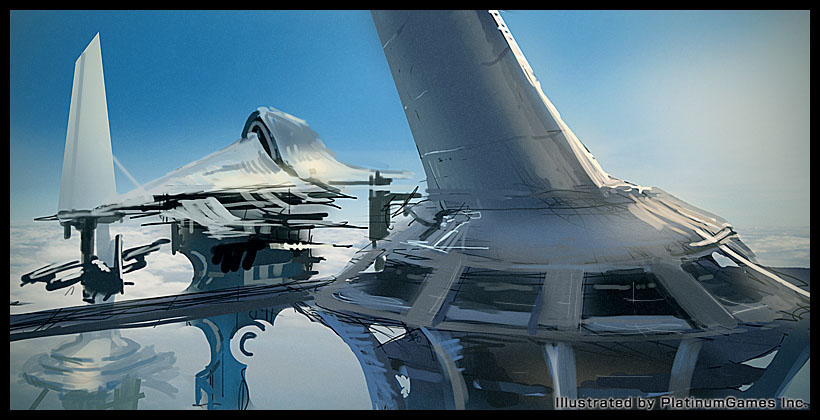 By: Koda
Comment: Speed painting – 30 minutes.
I also like the ethereal feel of this.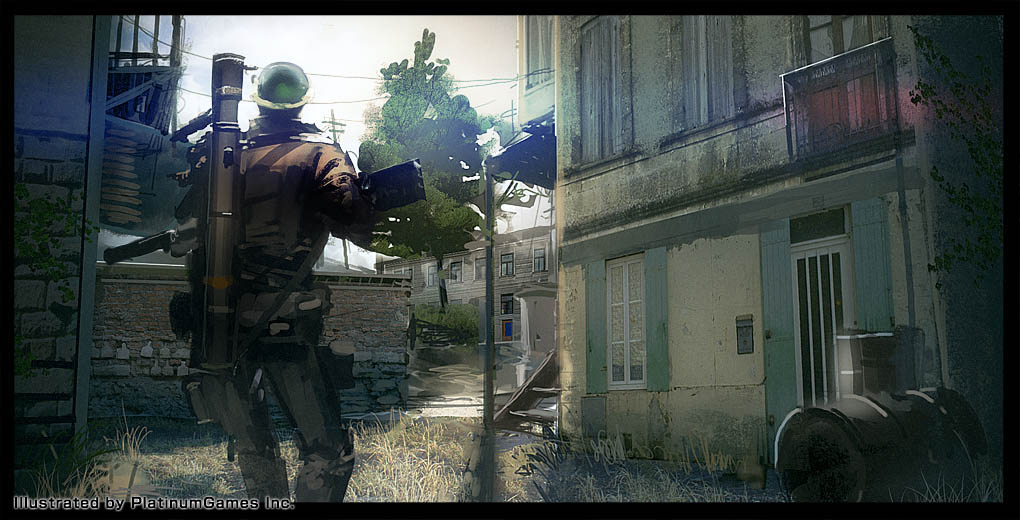 By: Koda
Comment: I drew this in about 3 hours.
He's also great at these Earth-like settings. I enjoy the light and shadow in this one.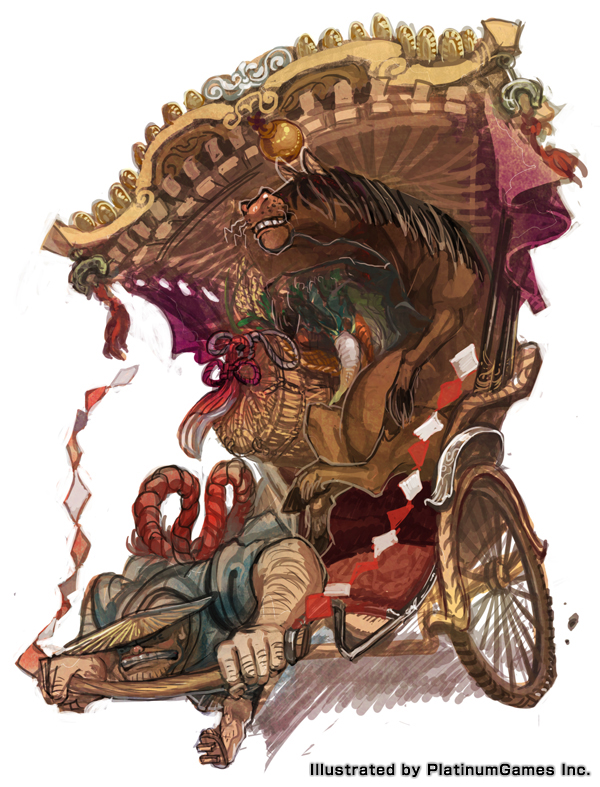 By: Kan
Title: "Uma (Horse)"
Comment: A carriage horse is riding in a rickshaw drawn by a man.
This horse is getting the royal treatment in this image commemorating 2014, the year of the horse! I just love the character in this piece.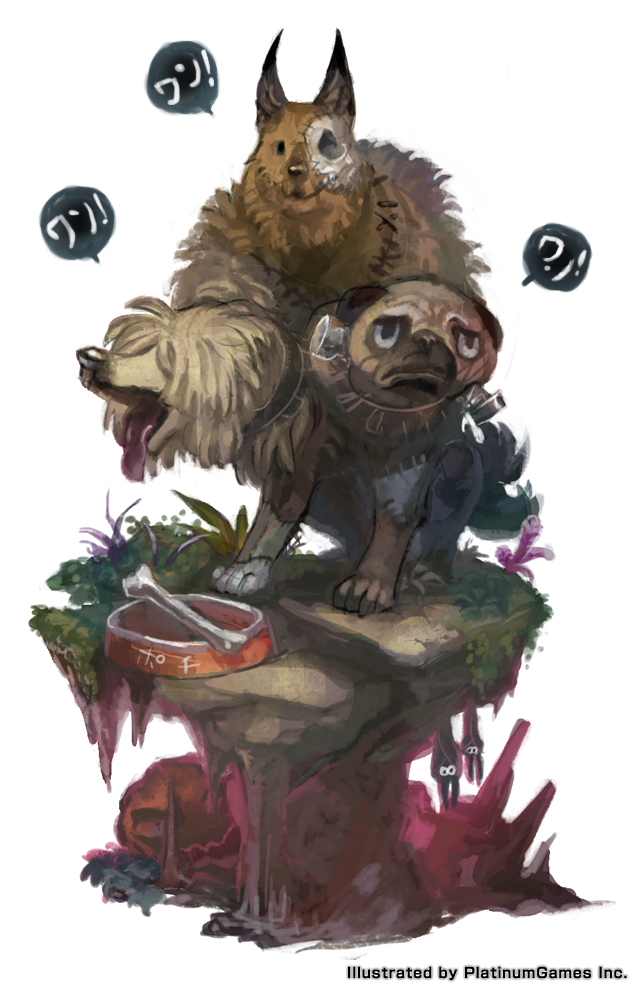 By: Kan
Comment: 11/1 is apparently "Dog Day" because the date can be pronounced "wan-wan-wan".
Here's another seasonal animal from Ms. Kan. This was posted on November 11th, or 11/1. The date can be read as "wan-wan-wan", which is the same sound a dog makes in Japanese. I love that the cerberus has one head saying each "wan" in the date.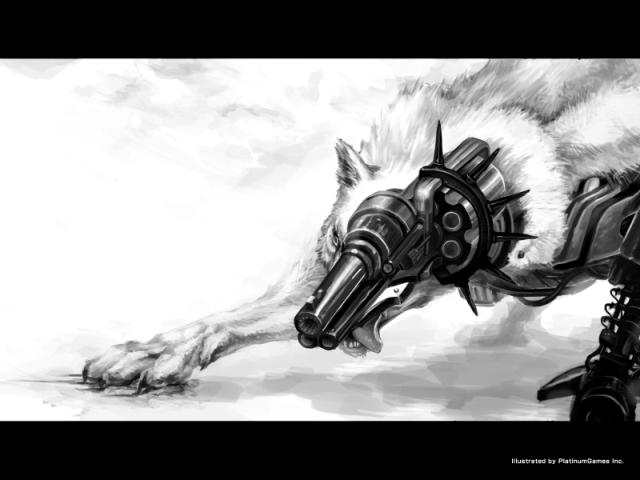 By: Nishii
Title: "Stay!"
Comment: "Three… two… wan."
Here's another dog with a "one"-related pun! This kind of joke was prevalent in the office with the release of The Wonderful 101.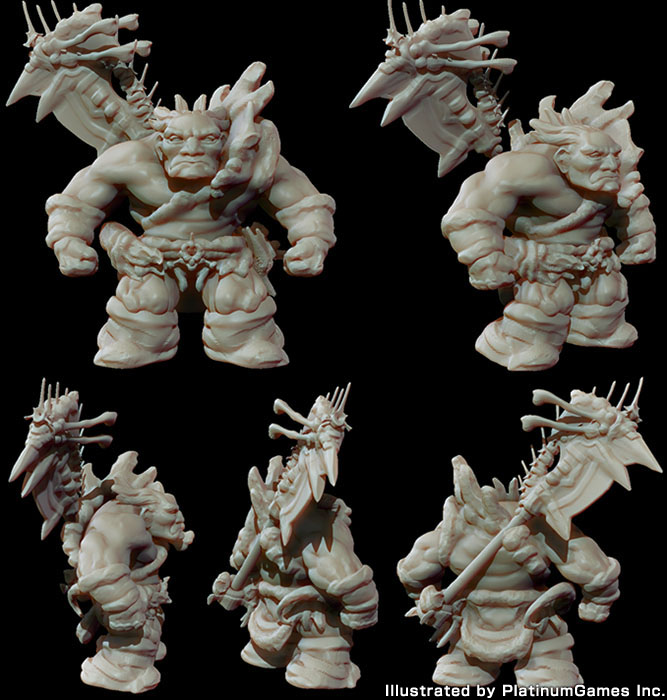 By: Irie
Title: "Sculpt Test"
Comment: I created this while playing around with sculpt.
For a change, here's some neat 3D work.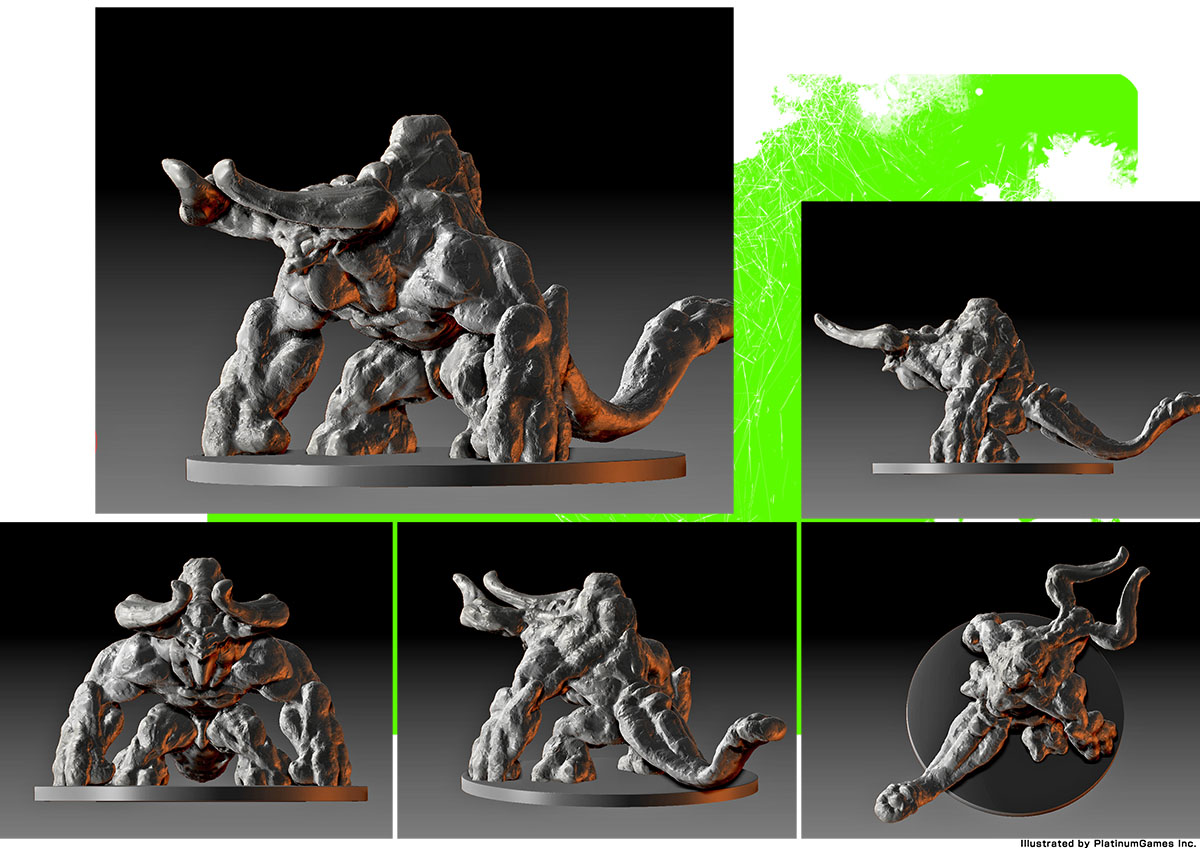 By: Irie
Title: "Speed Sculpt"
Comment: This is the second piece I did while playing around in sculpt.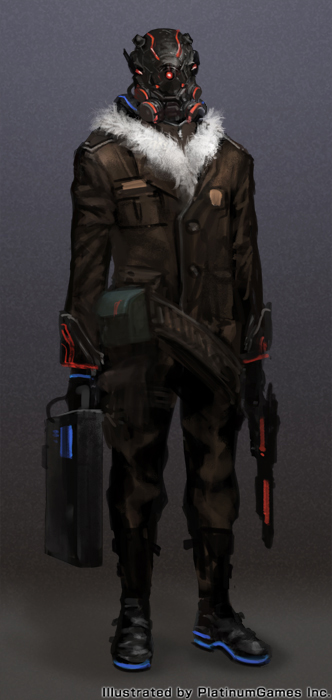 By: Kim
Title: "Black Mask"
Comment: This is a sci-fi-esque masked man.
Two cool but slightly unsettling masked characters by Kim.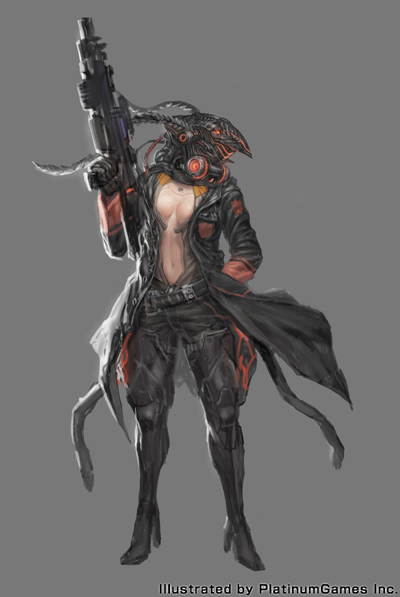 By: Kim
Comment: I just sketched this without deciding on a particular theme.
Again, I don't understand how this is just a "sketch". It looks close to a finished work to me.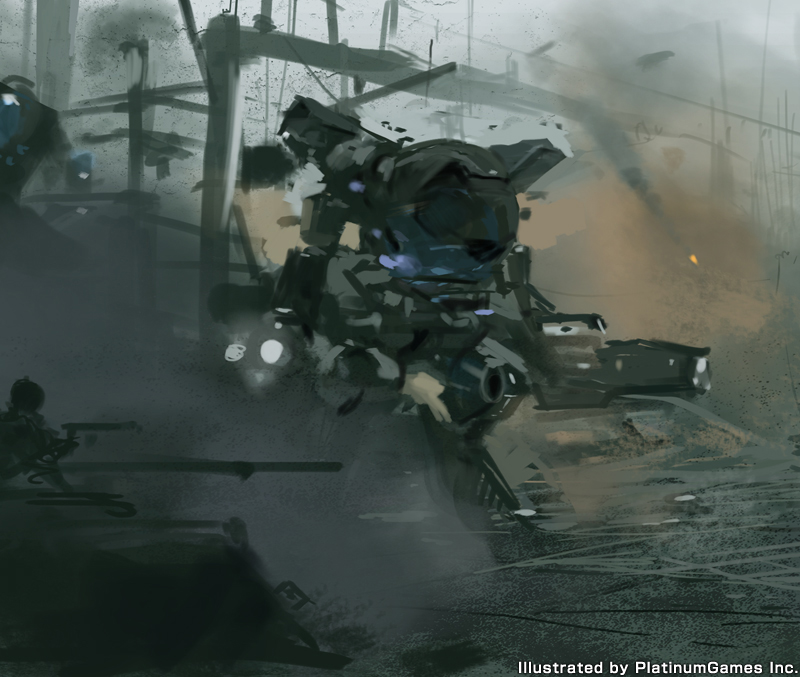 By: Yap
Title: "Speed painting"
Comment: This is a speed painting of a mech.
Yap calls this a speed painting, but it's fun to imagine an in-game art style that actually looks like this.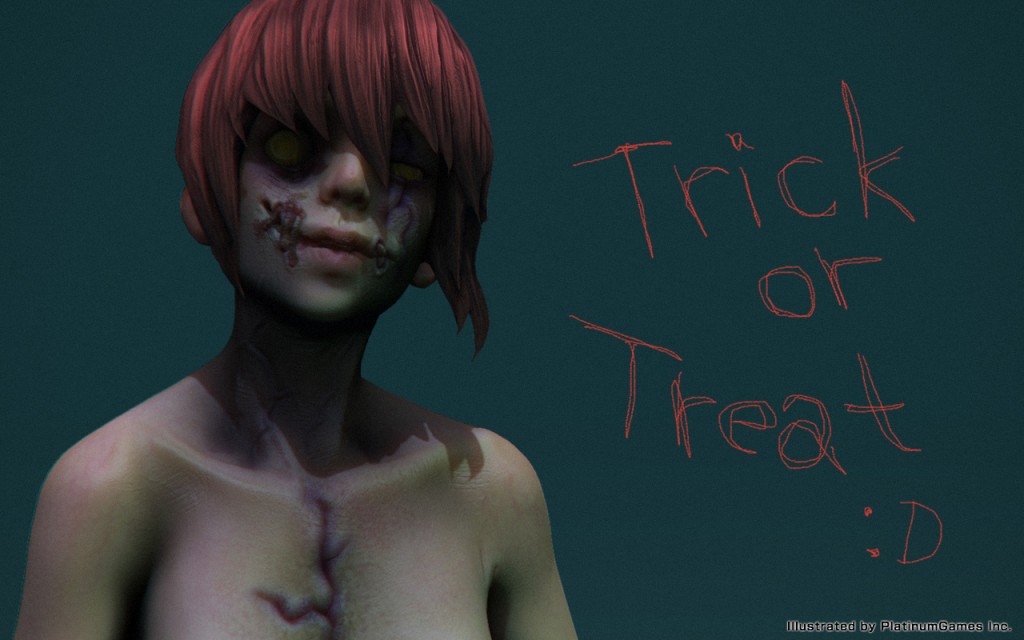 By: Matsudaira
Title: "Halloween Girl 2".
Comment: Trick or treat… hmm… it's hard to decide!
Yikes. This was posted for Halloween last year.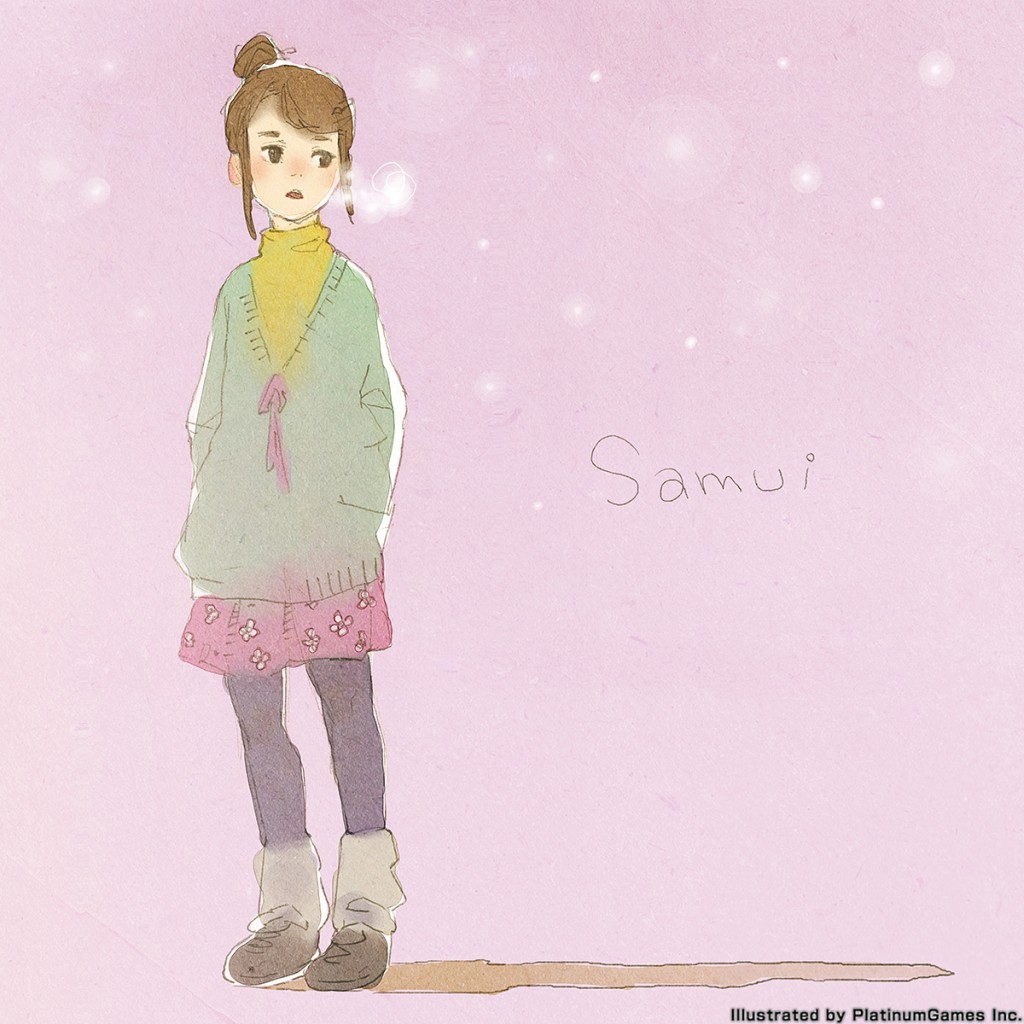 By: Matsudaira
Title: "Samui (Cold)".
Comment: It's cold outside, but here I am creating game environments.
And finally, here's something cute and completely different from the rest. It's interesting to see the variety of styles the graphic designers can work in. Can you believe that this one and the Halloween girl were painted by the same artist?
Well, that's the crop for now! I hope you enjoyed this peek into the creative minds of our artists. You never know what they'll imagine next. Get on Facebook or Twitter and tell us which art was your favorite!
If you're hungry for more, check out the Paintboard section of our Japanese website. New artwork is posted there regularly.
You can also check out our Facebook gallery for the latest.
TAG