Last week, Metal Gear Rising Revengeance celebrated its 2nd birthday!
Hey, everyone!
It's Kenji Saito, director of MGR.
In order to celebrate the 2nd anniversary of my brainchild, I decided to play through it again recently for the sake of nostalgia, but man, I suck at parrying nowadays, haha.
I can't believe it's already been 2 years since this game's release.
We've actually got several people working at PlatinumGames who entered the company because they loved Rising so much, which really made me aware of the impact a game like this can have on people's lives.
As I write this, I'm looking at the Gecco Raiden figure (sorry, the site is in Japanese only, and the figure is sold out!) that I received from Hideo Kojima.
When the package arrived, I was as happy as a kid on Christmas!
Yong-Hee Cho, designer of Mistral, and Tomoko Nishii, who drafted the original design for Monsoon, have both provided some special 2nd anniversary artwork to commemorate the occasion.
Cho: Second Cut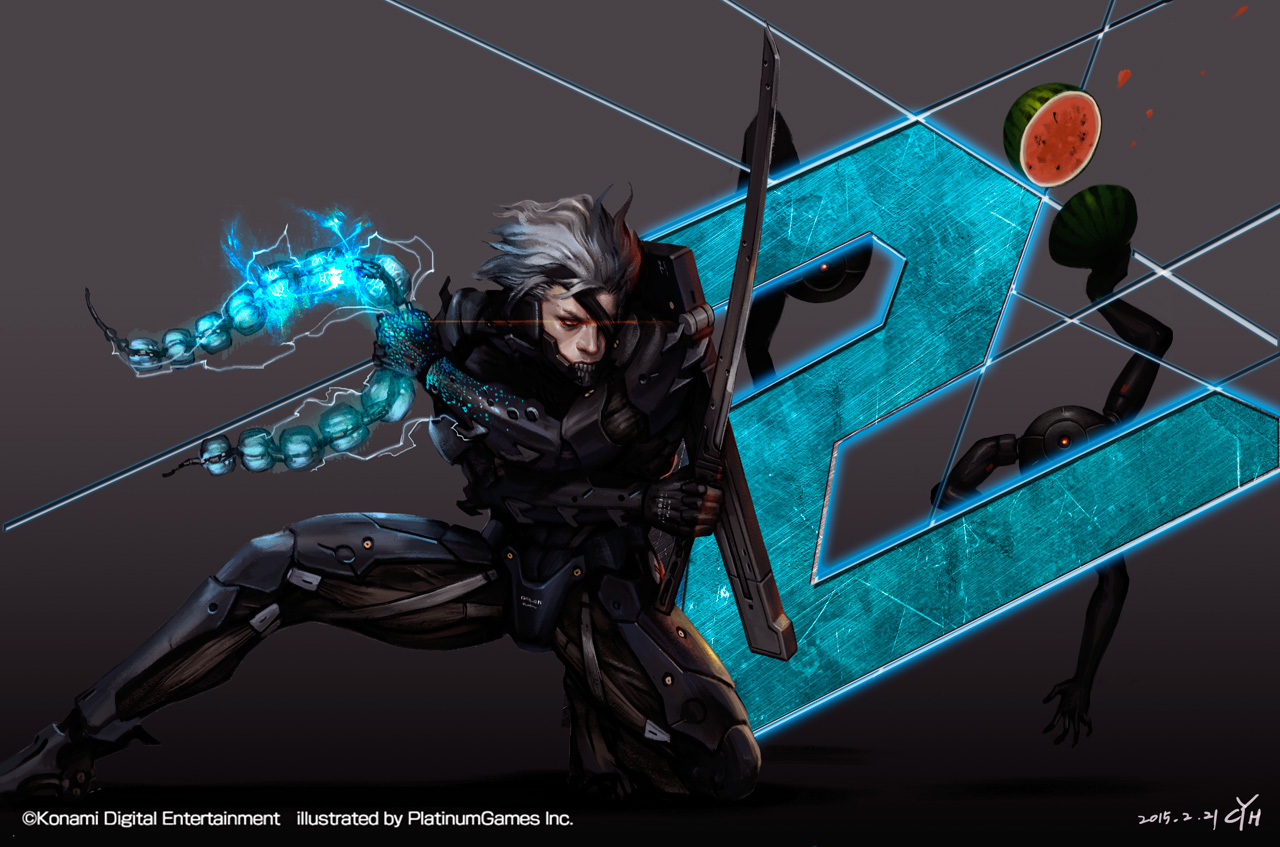 Happy 2nd birthday! I wonder what Raiden's been doing the past 2 years…
Nishii: The Only Thing I Know For Real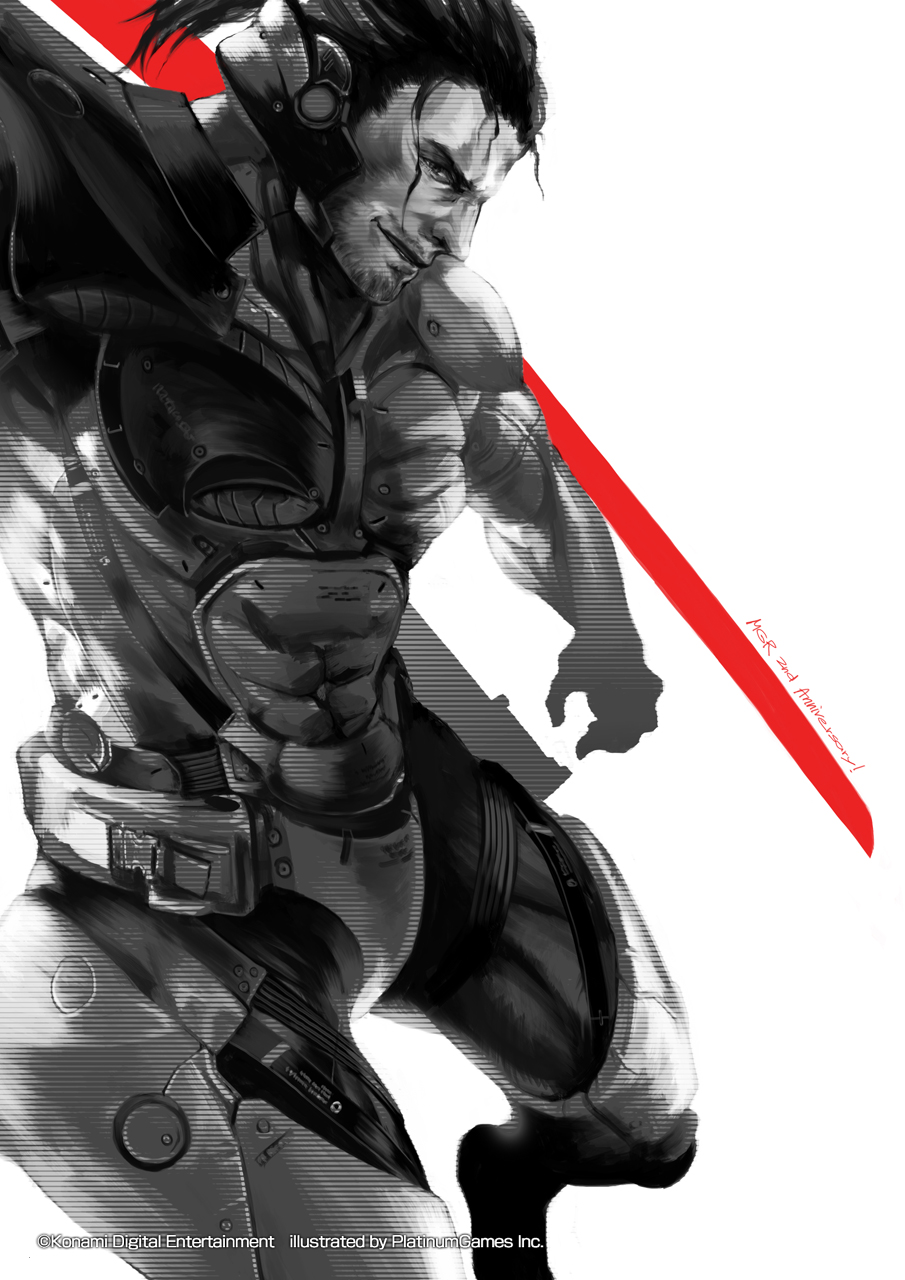 To this day, I still wonder if anyone helped him to pull of his little show in File R-03.
It's been 2 years, but cutting and slicing your way through bad guys and, well, pretty much anything else still feels as good as ever!
Don't forget to occasionally use Zandatsu as well though!
And if you haven't played Metal Gear Rising Revengeance yet… What are you waiting for!?
TAG