Happy New Year!
Yesterday was the first working day of the New Year, and so we celebrated in true Japanese fashion by making rice cakes!
The employees had only been told they would be served rice cakes at 10AM, so they were all quite surprised to see President Sato carrying a big pestle into the office!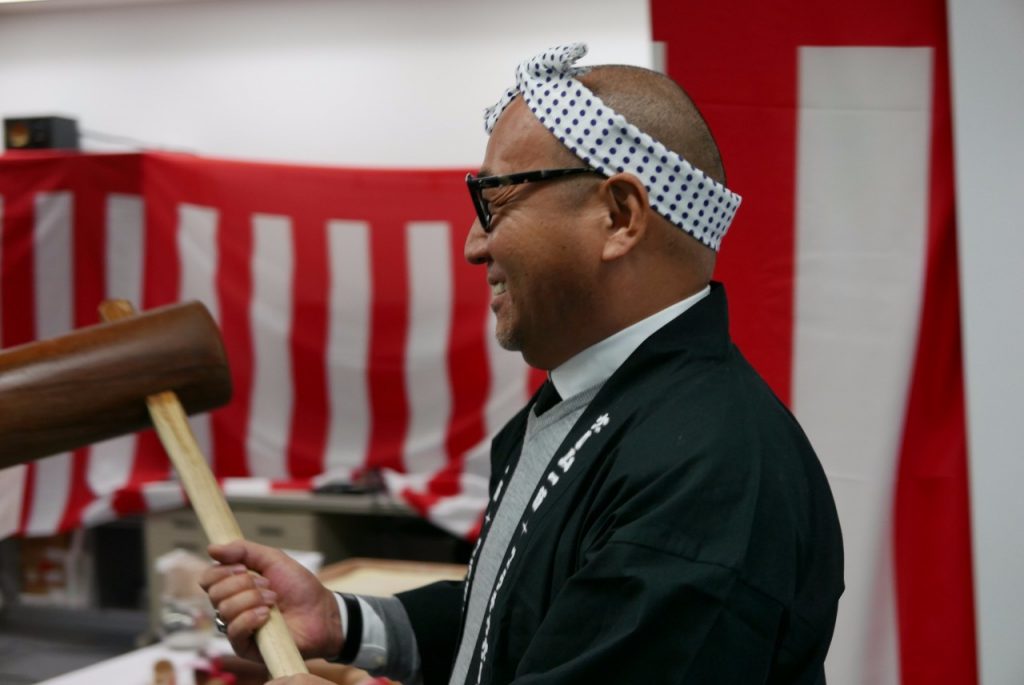 The President was even properly dressed for the occasion. He looks smart in anything!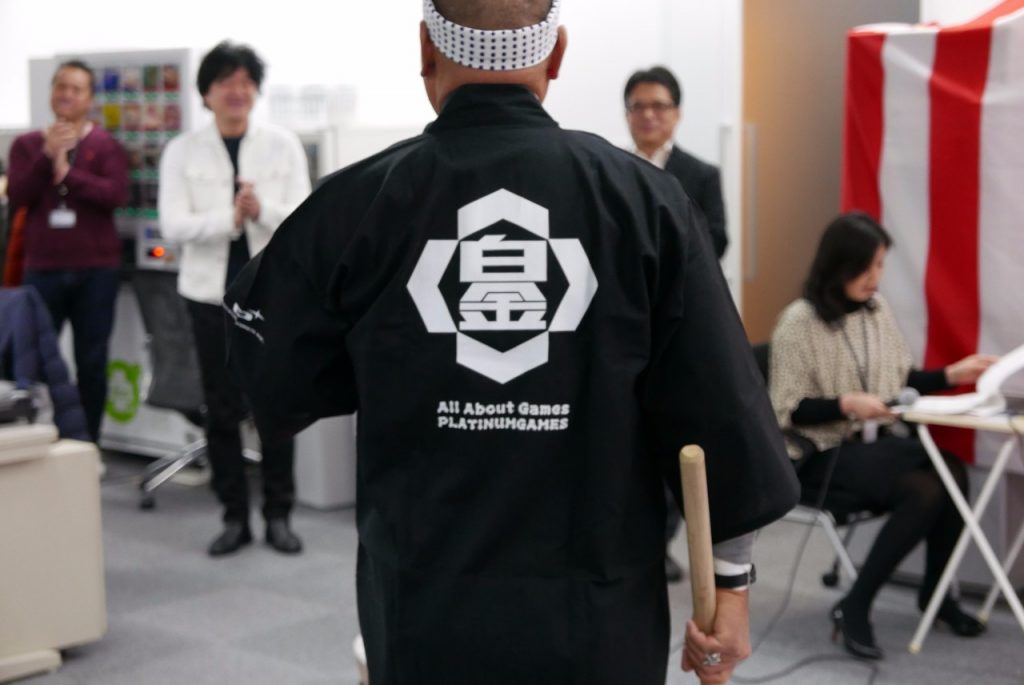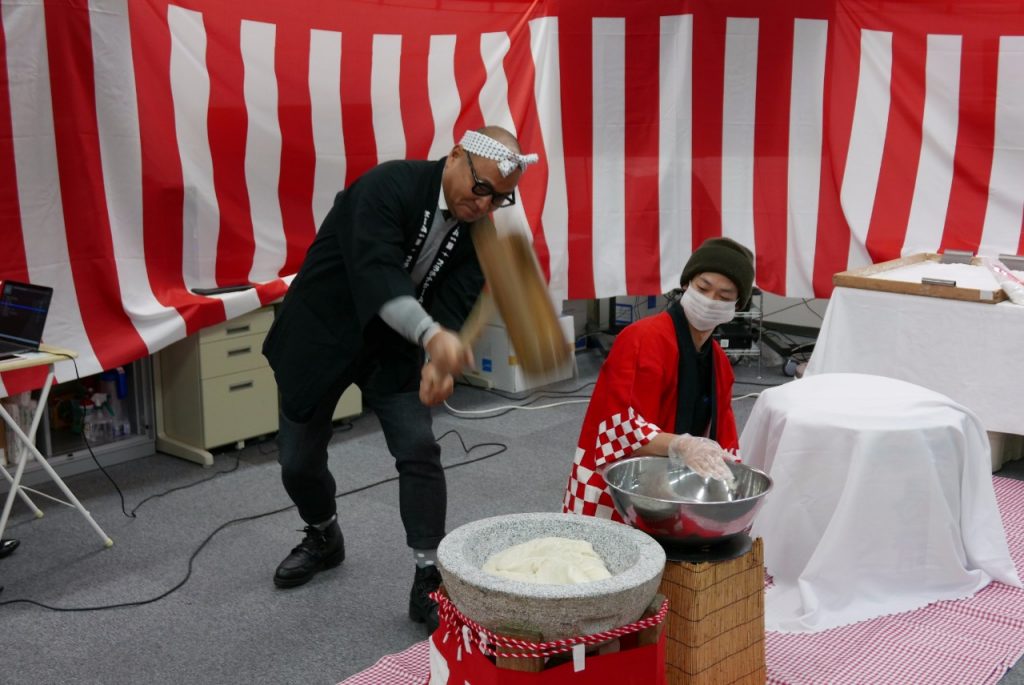 After creating the rice cakes comes the traditional ceremony of opening a barrel of sake. The 3 company directors all opened the barrel at once!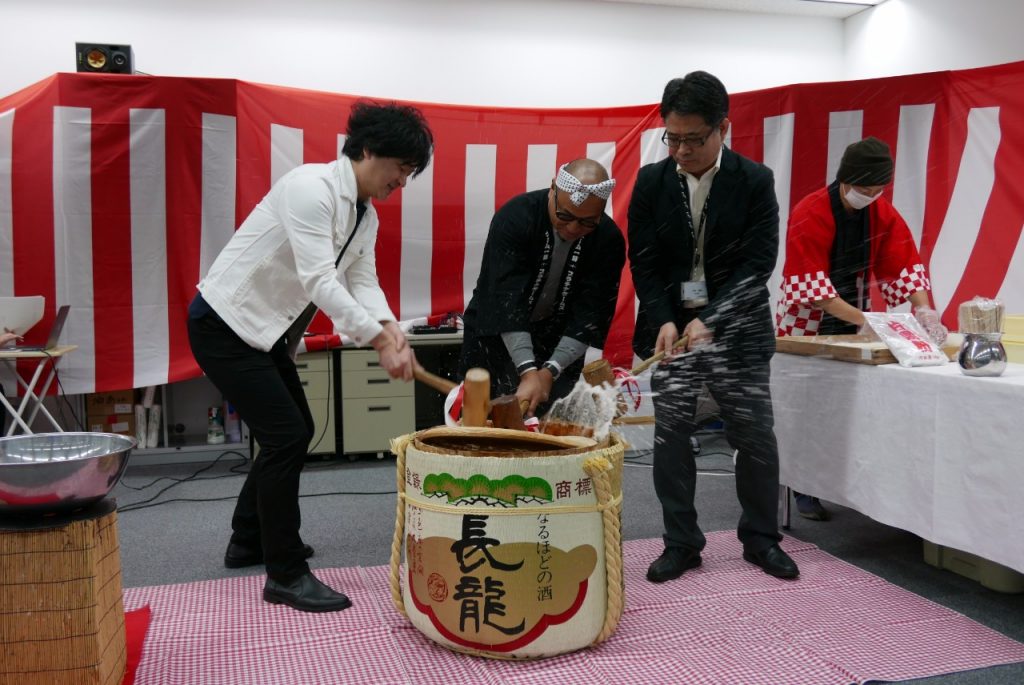 For this year's festivities we chose Choryo, a sake brewing company from Nara prefecture. The barrel itself is made of Yoshino cedar, a well-known product of the area, so the dev floor was filled with the rich aroma of sake and ripened wood. This was quite an unusual treat, since, contrary to popular belief, we are usually actually sober while making our games.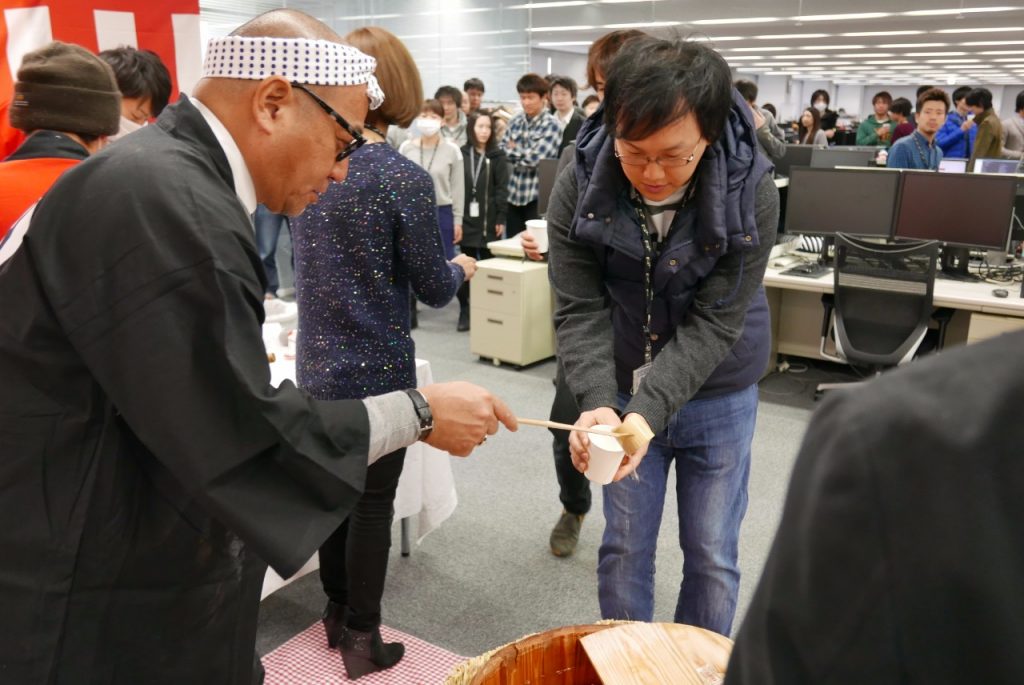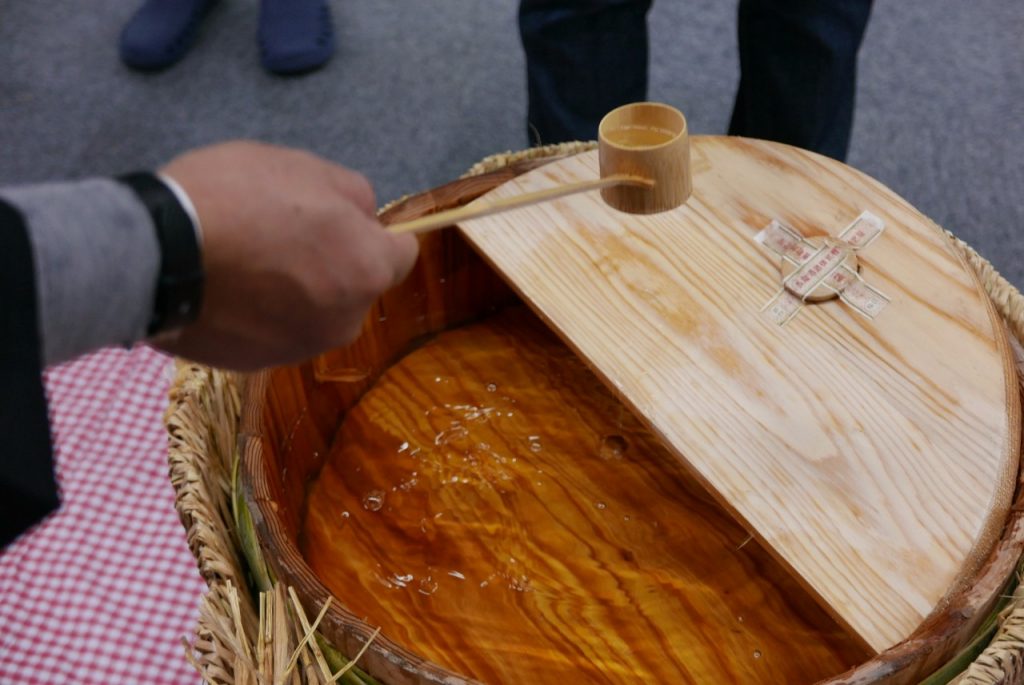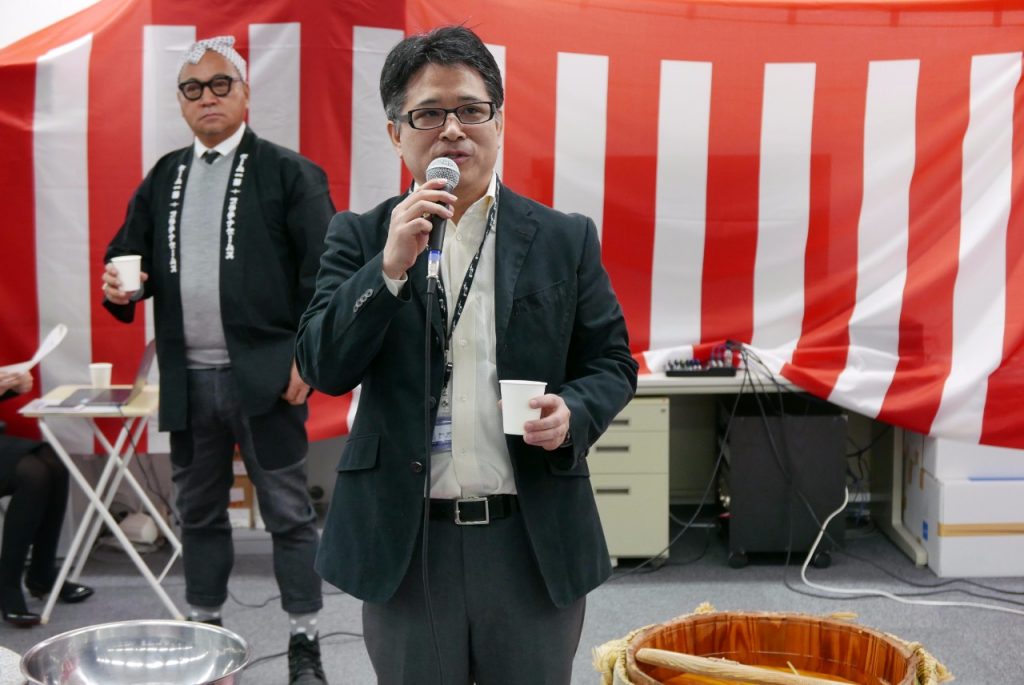 After toasting, everyone partook of their sake and freshly made rice cakes. They were soft and delicious!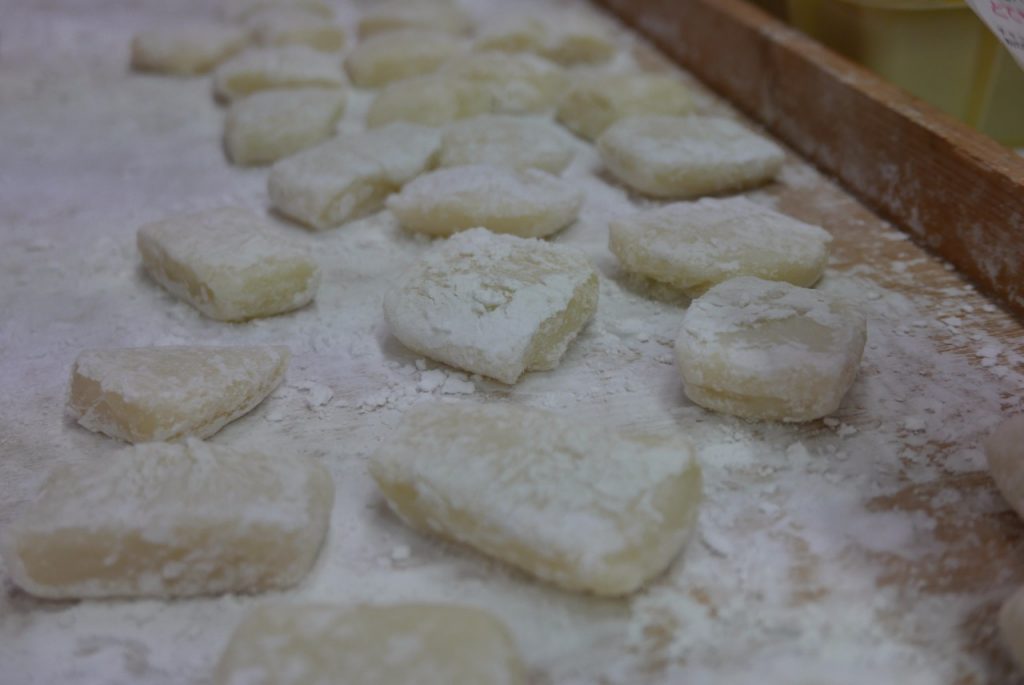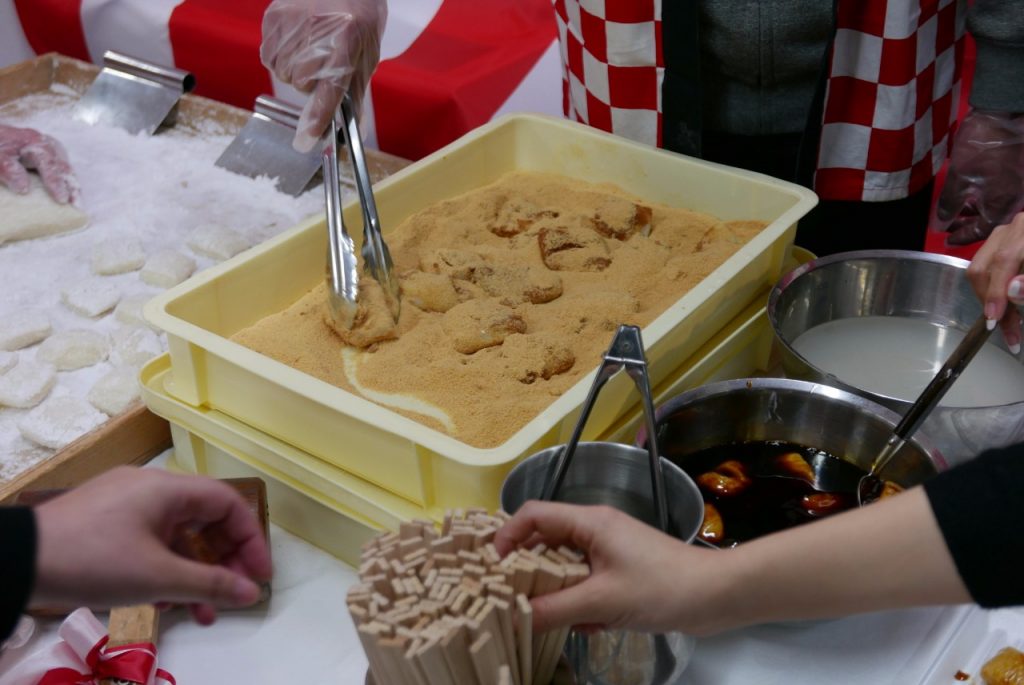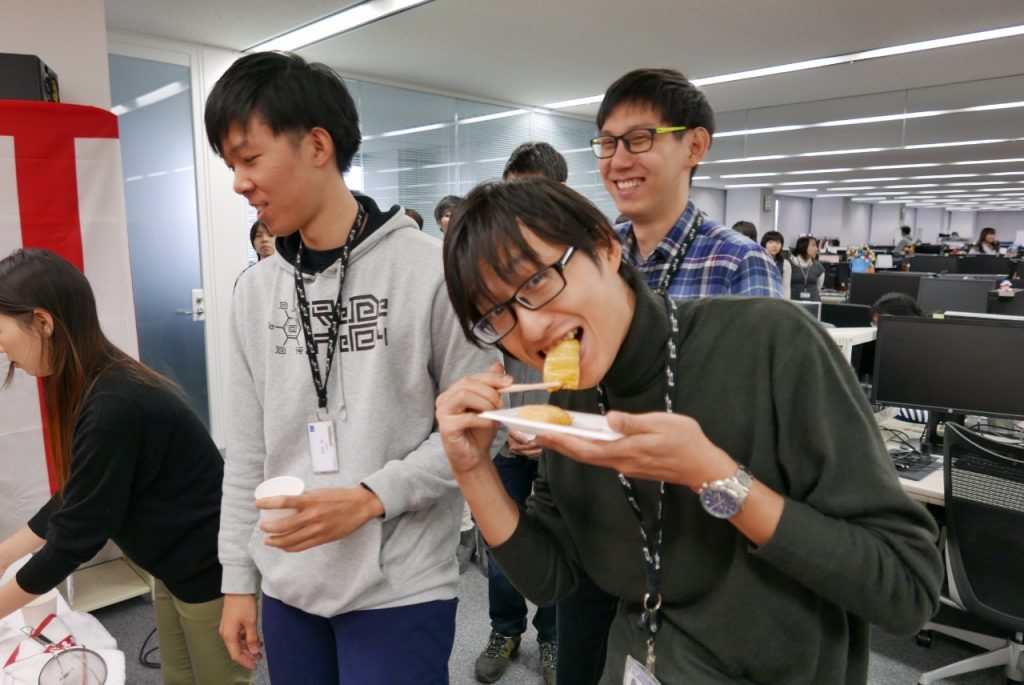 For many of our foreign employees, this was an entirely unfamiliar event, and they were very happy to have experienced it! More than 15% of the staff at PlatinumGames consists of foreign employees, and we are striving to create a more international workplace every year.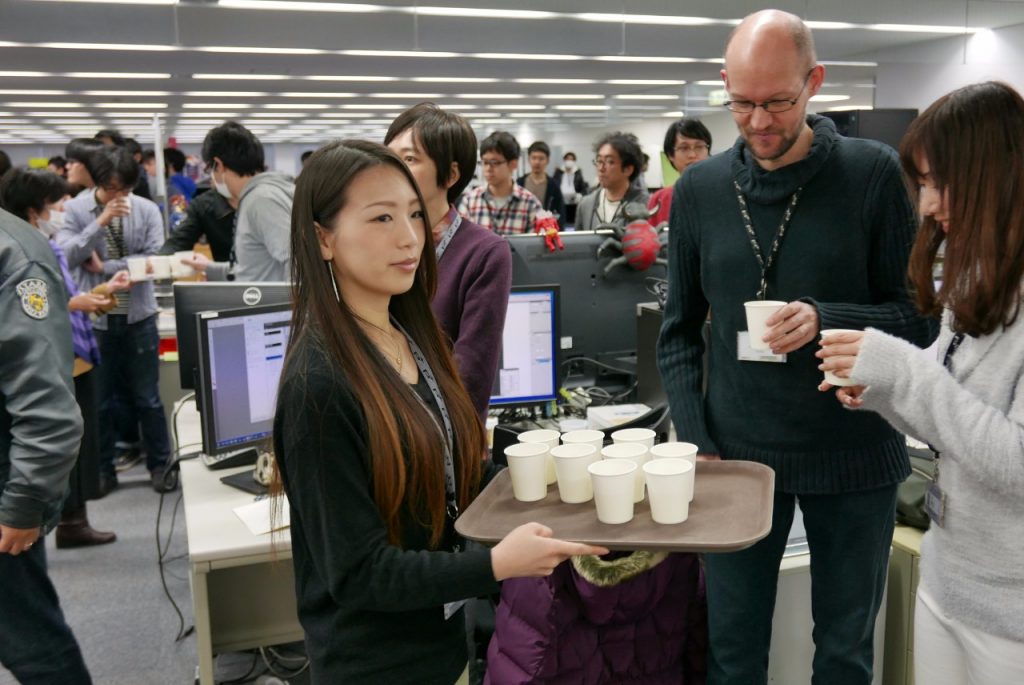 ---
A Message from the President
---
Happy New Year, everyone!
Last year, PlatinumGames celebrated its 10th anniversary, and it proved to be a major turning point in our company's history. We've worked hard to reorganize our company in order to achieve further progress in the next 10 years, such as by reforming the company structure and by improving the working conditions. I have also told all of the company staff about my intentions to create a completely new and original company-owned IP within 3 years. Ever since PlatinumGames was founded, we've always dreamed of owning our own IP, and last year we made the first steps towards achieving that goal.
Last year also saw the release of "Star Fox Zero," and "Teenage Mutant Ninja Turtles: Mutants in Manhattan." I would like to extend my gratitude towards everyone who played our games last year. Thank you.
And now it's 2017! We're starting this year off strong by releasing "NieR:Automata" at the end of February in Japan and early March in the West, and we have a few more releases planned before the year is over. The video game industry is constantly changing at a rapid and dramatic rate, and we plan to be as flexible as we can in order to deal with these changes. I think 2017 will be an important year for achieving results with the company reforms we implemented last year.
We want to set the world standard in player satisfaction. This has always been our goal, and this will never change. It is this goal that will drive us through 2017 as well, and we will keep working hard to bring smiles to the faces of all of our fans across the globe.
We hope you will continue to support us this year as well.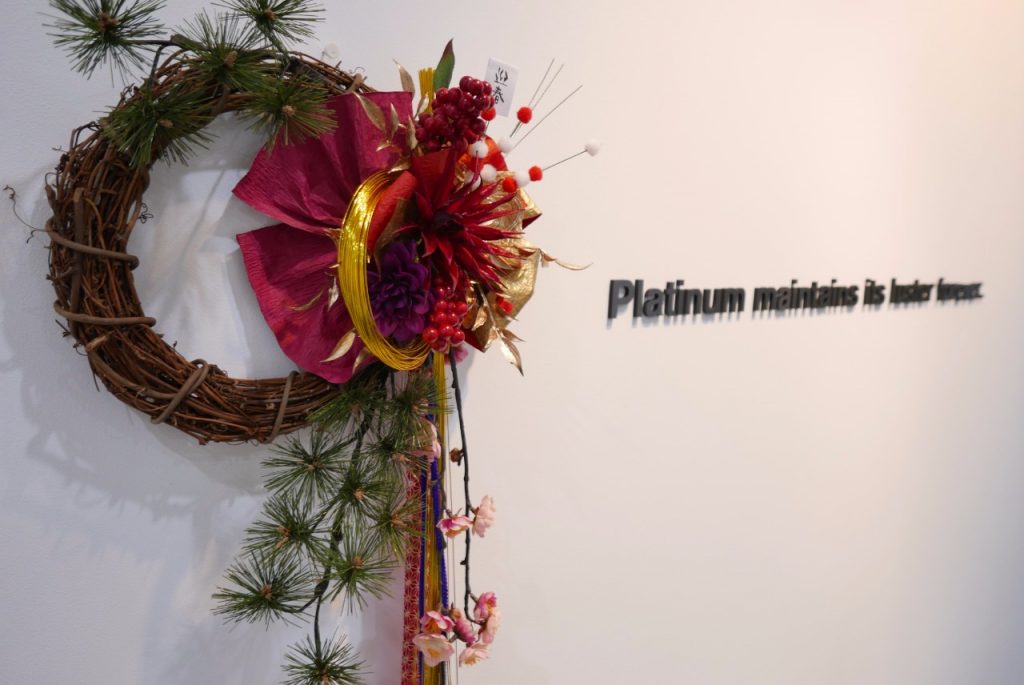 Kenichi Sato
Kenichi Sato has been a key figure at PlatinumGames since the company's foundation. In April 2016, he became President and CEO of the company. His goals for the company are to become the game studio with the highest user satisfaction rate in the world, and to complete the first company-owned IP within 3 years.
TAG