Hello, everyone. My name is Marumi Nakajo, and I'm an animator on ASTRAL CHAIN. As the project draws to a close, I've been finishing up animations for the Beast Legion, as well as the chimeric enemies you'll be fighting.
If you watch the first trailer that we released, you'll catch one of my favorite scenes right towards the beginning. It's when the player and their twin use their new Legatus devices to call their Legions for the first time. That summoning sequence has a great sentai energy! ("Sentai" is a genre of action show popular in Japan, featuring teams of superheroes. Their heroic transformations are often accompanied by unique poses and catchphrases.) If you don't know what I'm talking about, take a look at the first trailer again. I'll wait!
Keep a close eye on that trailer and you'll see the Sword, Arrow and Beast Legions. If you caught the Nintendo Treehouse: Live presentations at E3 last week, you saw two more Legion types for the first time. (If you didn't, keep reading for the video!)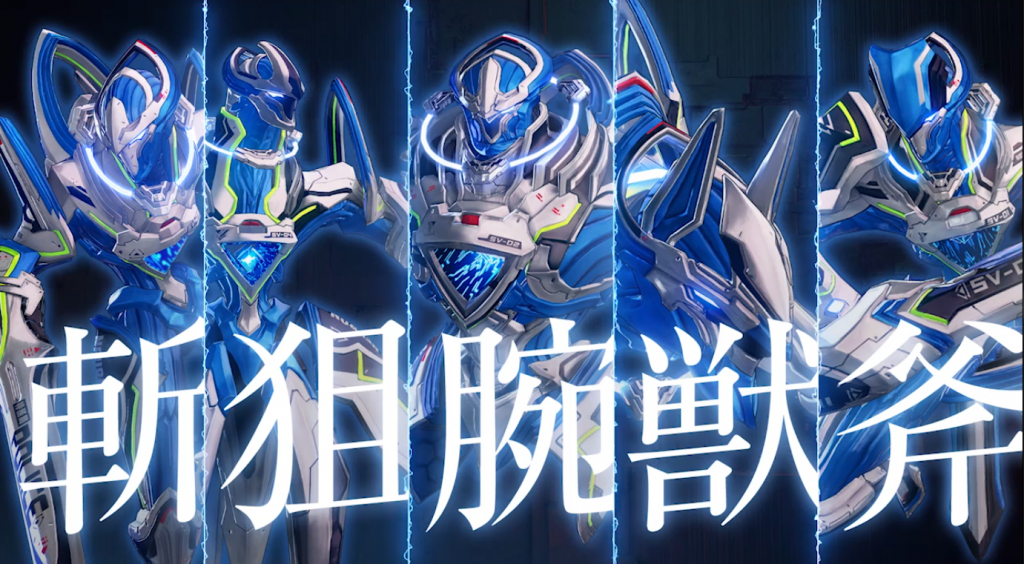 From left to right: Sword, Arrow, Arm, Beast and Axe Legions, at your service!
These are the five Legions you'll work with as you play ASTRAL CHAIN. But this team of five wasn't always a done deal. From the very beginning of development, the team put a ton of work into thinking up and trying out different forms for the Legion partners to take – and different actions and movements to suit each of those forms. Here are some of our ideas from those early stages: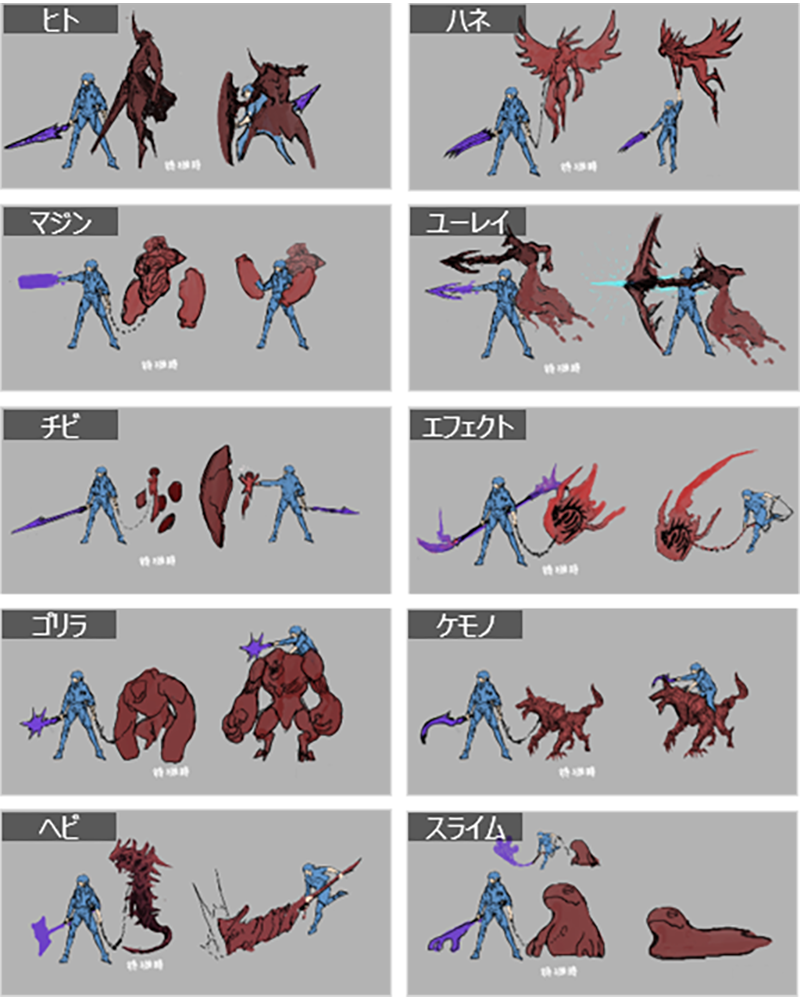 Humanoid, Winged, Djinn, Ghost, Tiny, ethereal "Special Effect," Gorilla, Beast, Snake, and Slime Legions – Oh, my!
From the footage you've seen already, you might have noticed that, while most of these ideas didn't end up as Legion partners, they still made it off of the drawing board! Several of them appear as enemy chimeras, such as this winged specimen…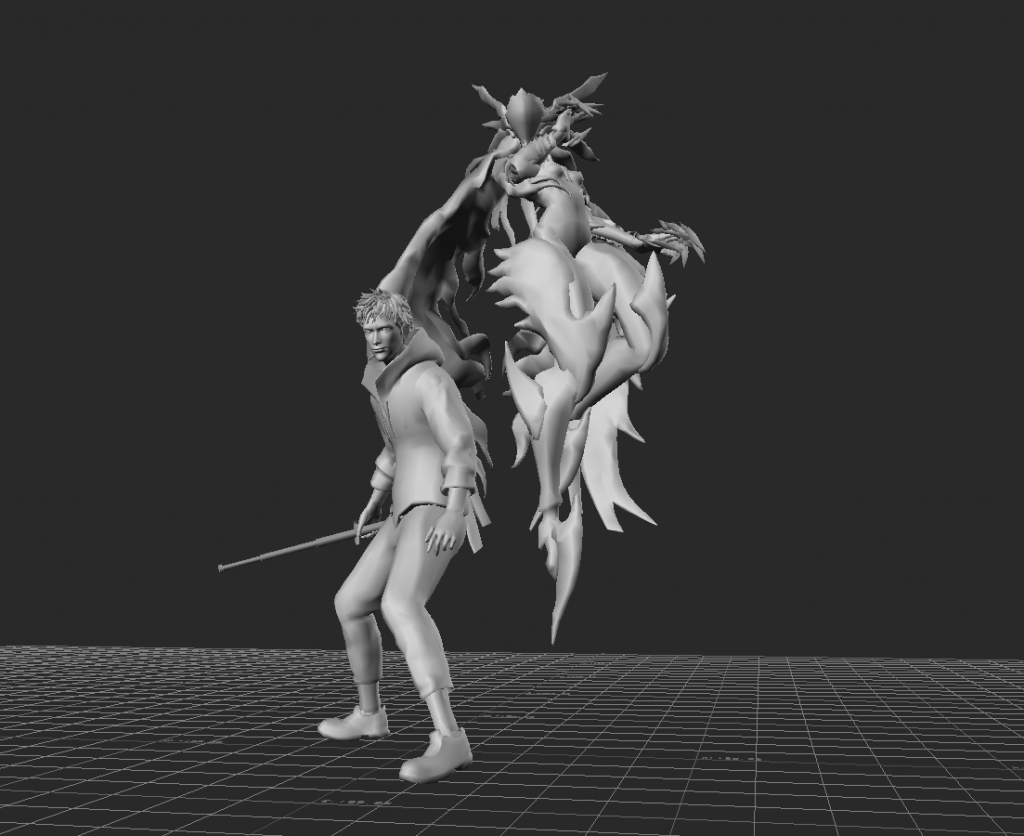 … and this slithery snake. It might be hard to imagine, but it started off as a Legion candidate, too!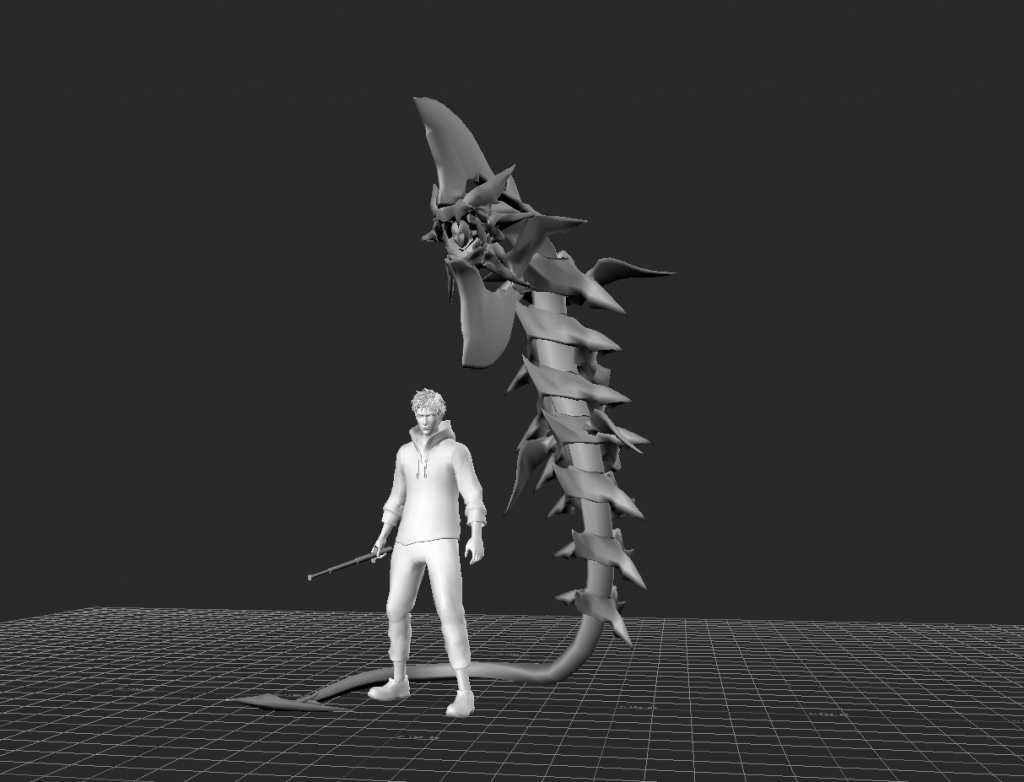 We eventually narrowed down our list and polished up the five Legions you'll use in ASTRAL CHAIN.
The "two characters, one player" approach presented a challenge to us animators. But it also gave us plenty of opportunities to create unique poses and movements for each Legion type, starting with their characteristic Sync Attacks – dynamic attacks where the Legion and the player character move and strike together. I hope these make the action of ASTRAL CHAIN even more thrilling for you.
If you're looking for more Legion action, go no further than the gameplay footage we showed off at Nintendo Treehouse: Live at E3 2019!

Marumi Nakajo
Marumi Nakajo joined PlatinumGames as an animator in 2008 and got right to work on the original Bayonetta. Since then, he's been a familiar face around the office, popping in to help keep our characters moving beautifully across several projects.
TAG