Hello readers! My name is Naoya Yokoyama, Lead Environment Artist for ASTRAL CHAIN. I'm sure everyone's looking forward to ASTRAL CHAIN's intense action, but there's actually a lot of stuff on the side that make exploring it's environments a lot of fun too. I wanted to take some time out to tell you all about one of my personal favorite parts of the game, its camera option.
---
ASTRAL CHAIN's camera:
Through the course of the story, players receive a camera tool that allows them to apply filters on their environment and take their own snapshots.
DON'T think this is just some cheap little add-on.
There's a lot going on here. There's zoom, FOV options, ton filters, and even a selfie mode.
You can check out the UI blogs we recently shared if you want to learn a little more:
-Link to UI blog 1
-Link to UI blog 2


---
-Lighting, color grading
Before we talk about the camera, let's touch on lighting and color grading, and the impact they have on ASTRAL CHAIN's visuals.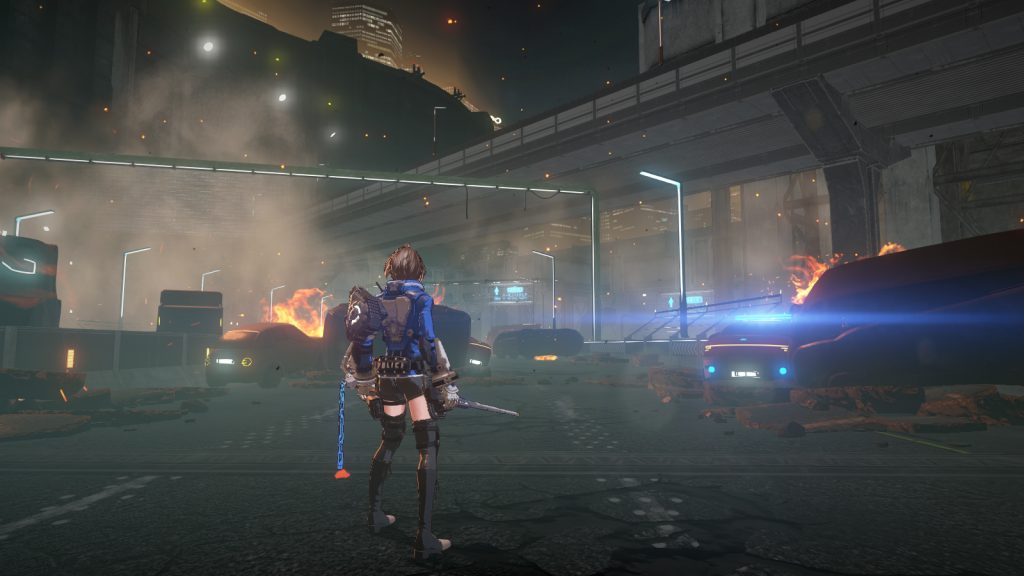 Here is a scene with no lighting. With no proper lighting, the background feels flat.First, I'll add some lighting done in Maya and place a few light sources in the scene.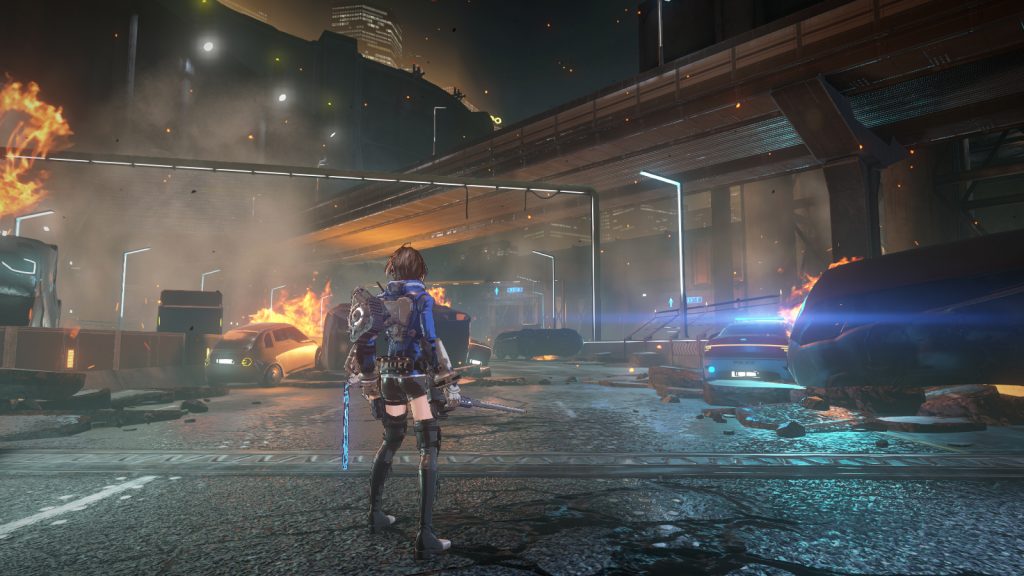 Now you can properly see reflections and make out objects and their silhouettes in the scene more clearly.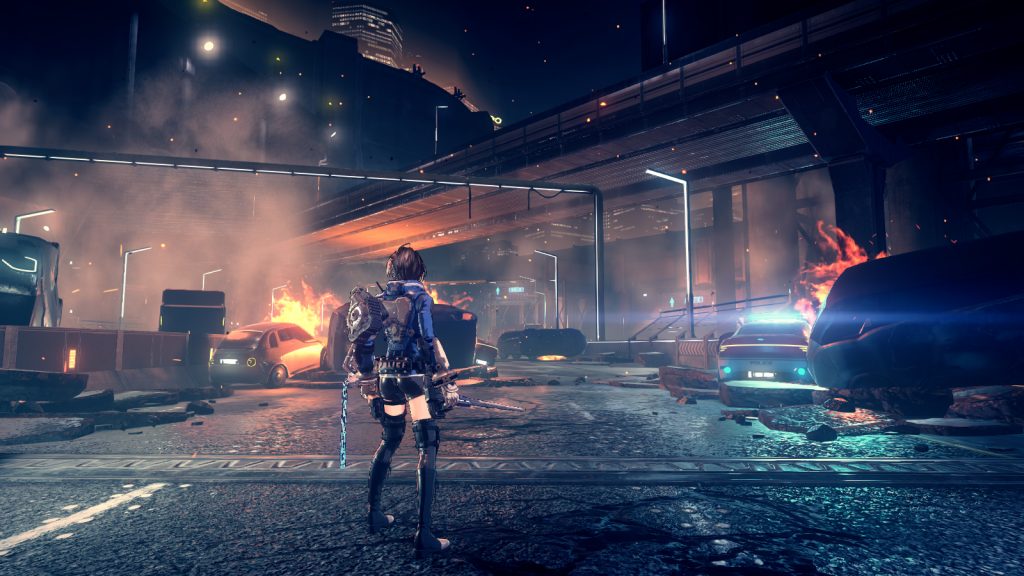 Next, we have the final version after applying filters and color grading. If you've ever used Photoshop, just imagine this is what the image looks like after tonal adjustment and tone curves. The image uses blue as a base with red for some embellishing touches. Here we can see how light and color give the scene depth and reality.
I hope this helps you better visualize the different tasks an environment artist is typically responsible for.
Anyway, what's the point of all this. Well, with the camera option, now you can do the same! (…to some extent.)
In other words, you can customize the game's environments to match your own preferred look. You don't have complete freedom, but there are a good deal of patterns for you to work from.
---
-Inside the Ark
The Ark, the main locale for the game, has a unique composition, broken up into different zones that each have a completely original feel.
I thought I'd take you on a little tour to check out some of its locations, for the photo aficionados and gamers alike. (For more on the game's unique visual setting, please refer to concept artists Yuki Suda's blog post: Suda's blog)
All of the images below have been taken using the camera tool.
Zone 33-
Harmony Square, the metropolitan heart of the Ark. Brightly-lit billboards cover every inch of the city. You'll visit this location multiple times during your adventure, but it'll appear different every time.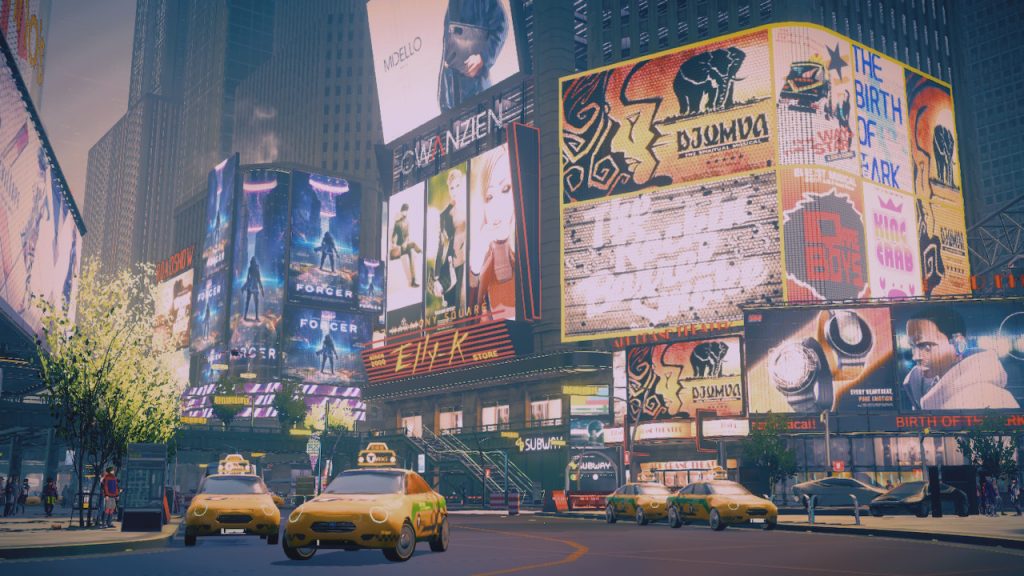 I'm a big fan of the view of Harmony Media Center from this angle. There's plenty to take in here, and pretty much any shot you take should be a good one.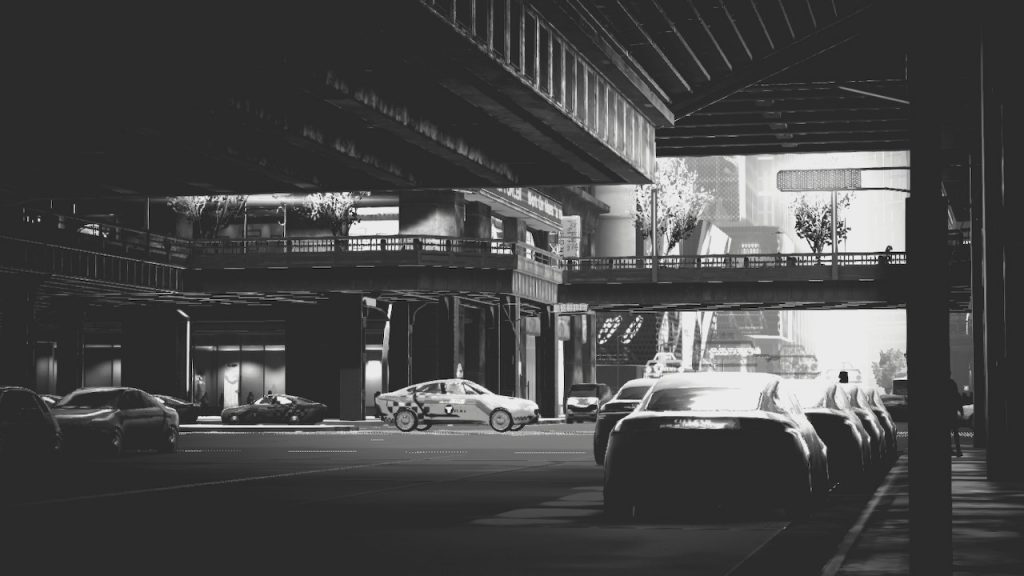 Travel under the crossways and you'll get some different vibes altogether. You might not find this area so easily by yourself. I took this shot right in front of the LARGER BURGER.
Zone 36
Zone 36 is lit up with a myriad of Asian-themed neon signs.
The buildings feel like they're all squeeze tightly together and every shot should tell a different story.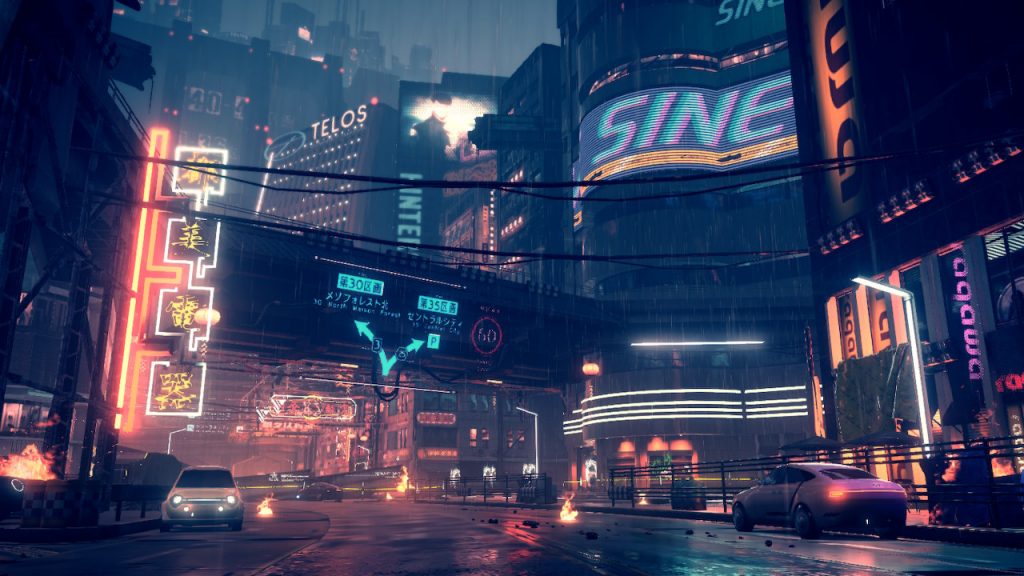 A snapshot right before the tunnel to Union City. This area has a strong contrast of red and blue.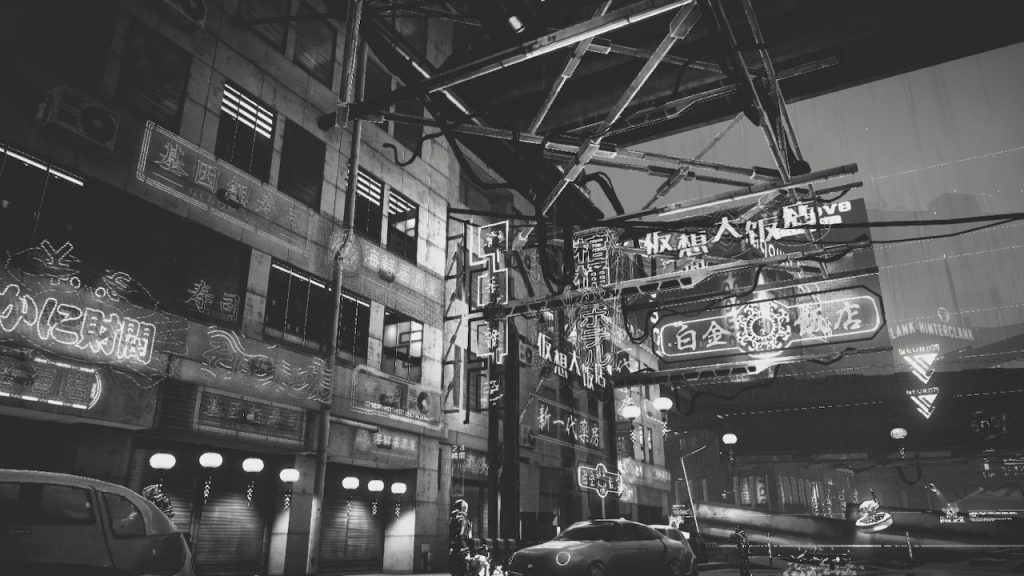 Lots of Chinese and Japanese signs. I'm a fan of black and white filters, so I made three of them, but most everybody else on the team told me they all look the same 🙁
Zone 9
This area of the city is built on the rooftops of buildings, looming under a gigantic wall. In the distance, you can see a few skyscrapers in an otherwise empty sky.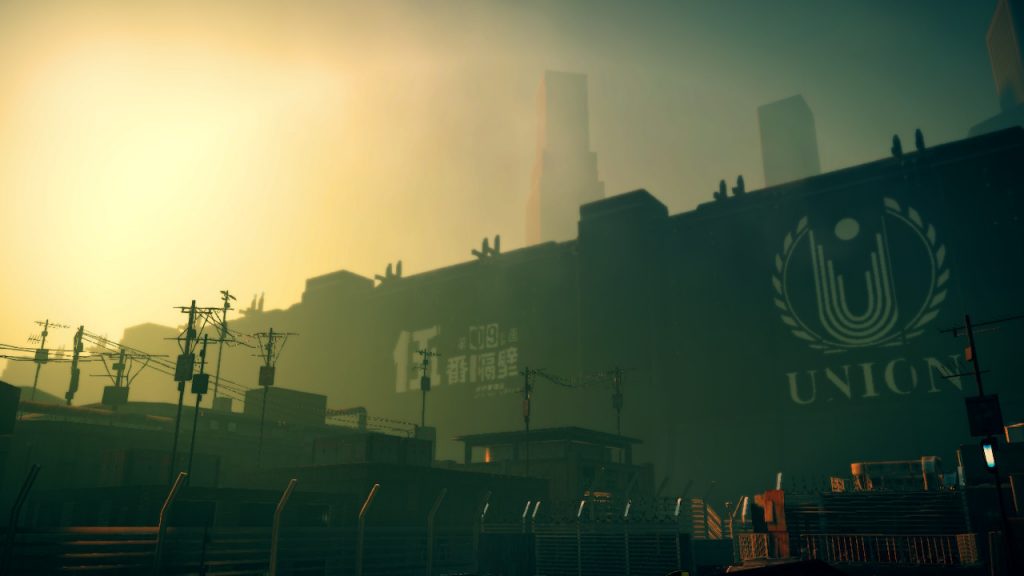 The wall has so much presence, you just feel compelled to take a shot. This shot was taken right outside the entrance to the market.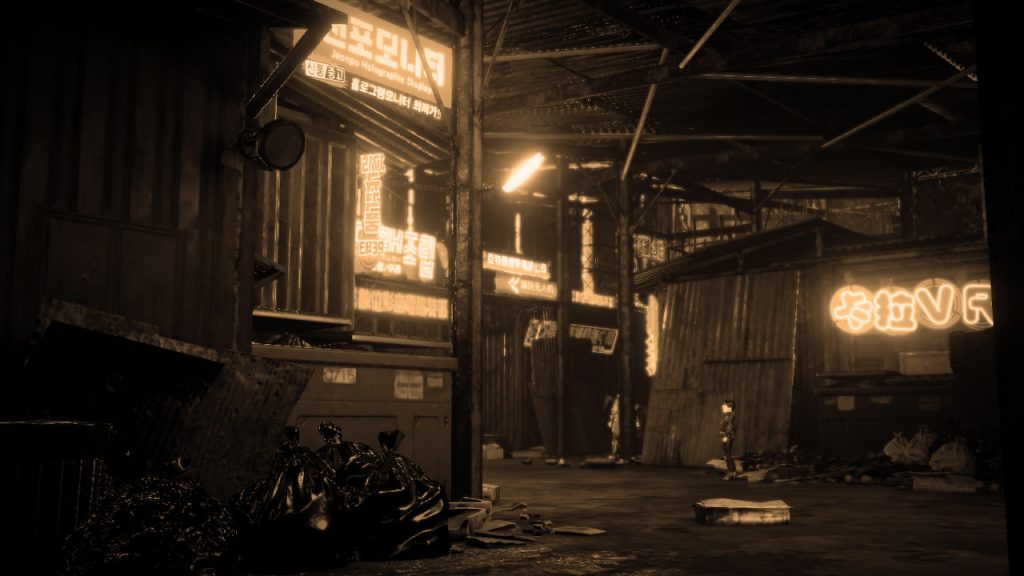 Zone 9 also is well known as a junk district. I decided to use a more retro filter for this shot.


---
In closing
We're almost done with our tour-what did you think?
I hope that some of these shots made you curious about taking a closer look for yourself.
There are still plenty of places I don't have time to share here, but when you play, remember to keep your camera close by and take lots of pictures.
As an environment artist, nothing would make me happier than if this blog stirred your interest in a part of ASTRAL CHAIN you may not have thought of before.
Please support the release!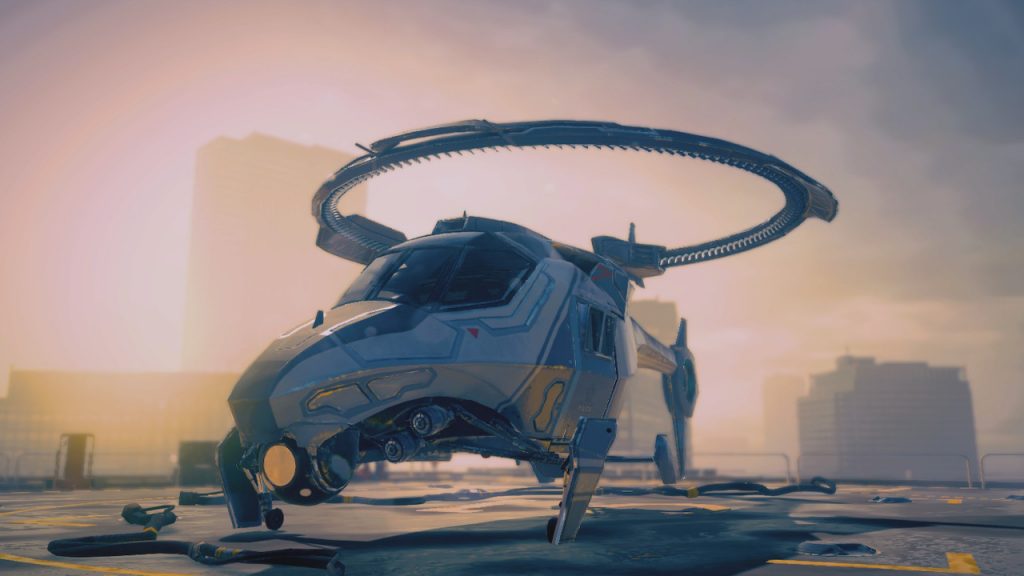 Helicopter awaiting its regular maintenance check. You'll get to be very close with this guy.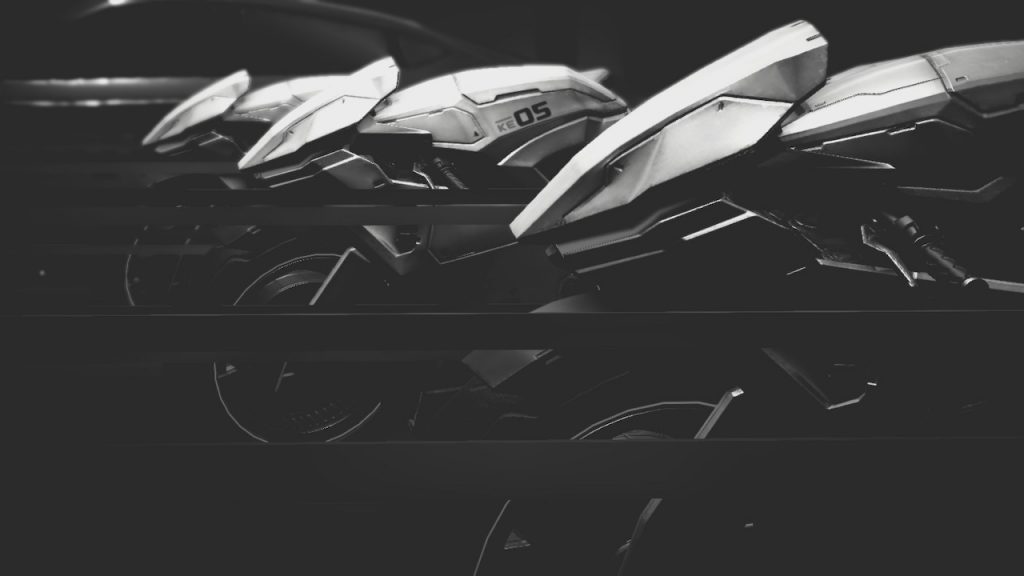 Your patrol bike! Almost looks like a robot, pretty cool.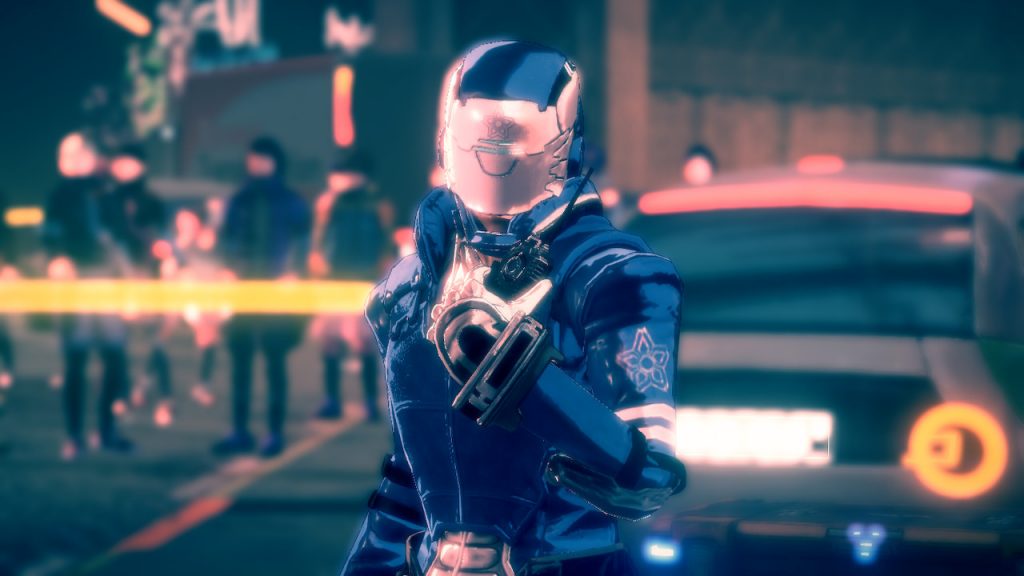 An officer patrolling the scene. Seems a little nervous, clenching that transceiver in his hand.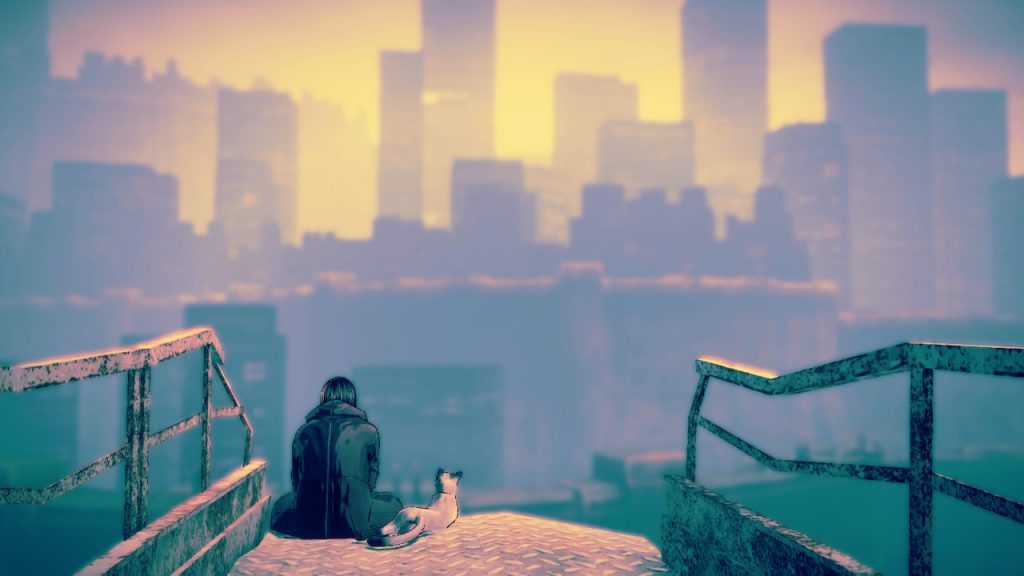 A citizen and a cat, slowly watching time pass by.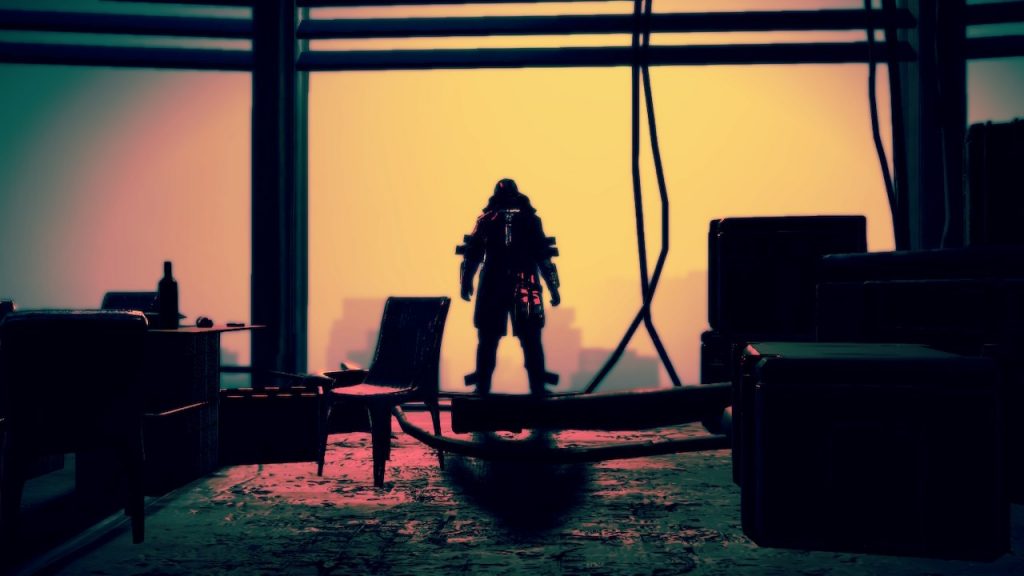 A shadowy figure looks down on the city from above. What might he be thinking?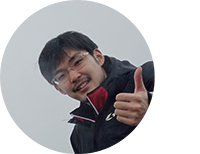 Yokoyama Naoya
Graduated from Musashino Art University and joined PlatinumGames in 2015. Worked on stage design for Teenage Mutant Ninja Turtles: Mutants in Manhattan and NieR:Automata before working on ASTRAL CHAIN as lead environment artist.
TAG