Hey, everyone! ASTRAL CHAIN user interface programmer Akinori Tabuchi here.
First things first, thank you so much for buying ASTRAL CHAIN! And if you haven't bought it yet… Well, you're probably already in the advanced stages of redshift, and it's just a matter of time before the chimeras come to drag you off to the Astral Plane!
Um, I mean… Even if you haven't picked up ASTRAL CHAIN yet (yet, right?), I think you'll still be able to get something out of this devblog.
As I was saying, I'm a programmer here at PlatinumGames, and on ASTRAL CHAIN, I worked on programming the user interface. You may have already read my UI team colleagues' blogs about the interface design – if not, be sure to check out both Part One and Part Two! I helped make those designs function in-game.
To be perfectly honest with you, most of what I actually do as a programmer probably wouldn't make for very interesting reading. Let's see, what can I write about… Aha! I've got it! There's something that I made for ASTRAL CHAIN that should have plenty of visual appeal.
Not too far into ASTRAL CHAIN, you'll receive an in-game camera that lets you take snapshots throughout the Ark. It's not just a fun toy, though! Some of the game's side cases require photographic evidence, and taking pictures of people, places and enemies is how you fill out your Neuron database. Once you get the camera, you can take photos pretty much whenever and wherever you like. I recommend making an album of the lovely locations our environment artists have built!
Later on in the game, if you complete a certain case, you'll get a very special add-on for the camera: the Pixelizer! This is a bit of my own handiwork, and I'd like to introduce it to you today.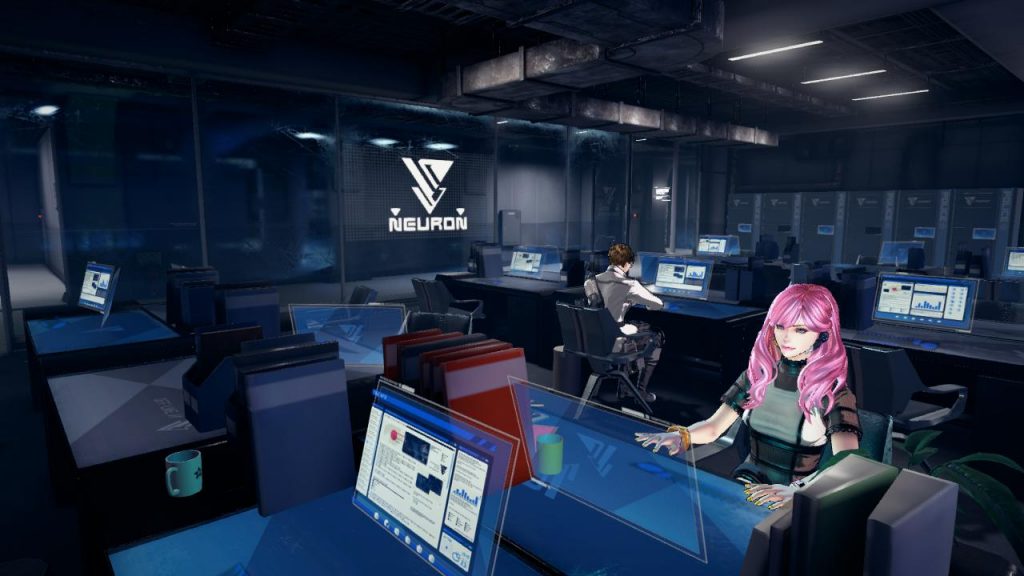 Here we are in the Neuron command room. Hey there, Olive! Fashionable as always. Now let's whip out our camera and turn on the Pixelizer…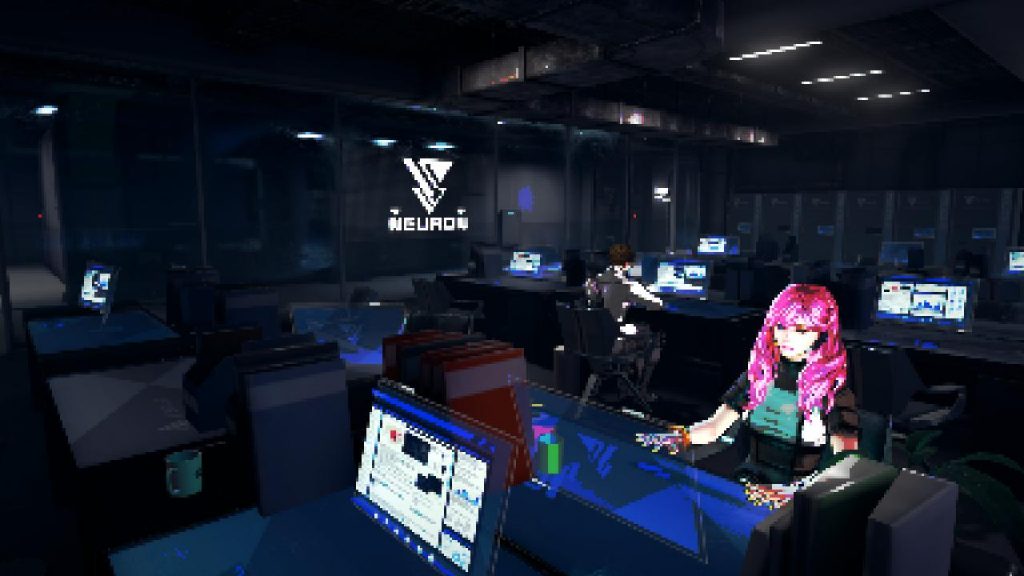 Voilà! We've given our shot of the command room a nice, retro game-y feel.
Once you've found the Pixelizer, you'll have access to it whenever you use your camera. That means you'll be able to see and photograph the Ark and its inhabitants in full pixelated glory in real time! To help inspire your pixely photography, I'll share some of my favorite Pixelizer shots that I've taken with you now…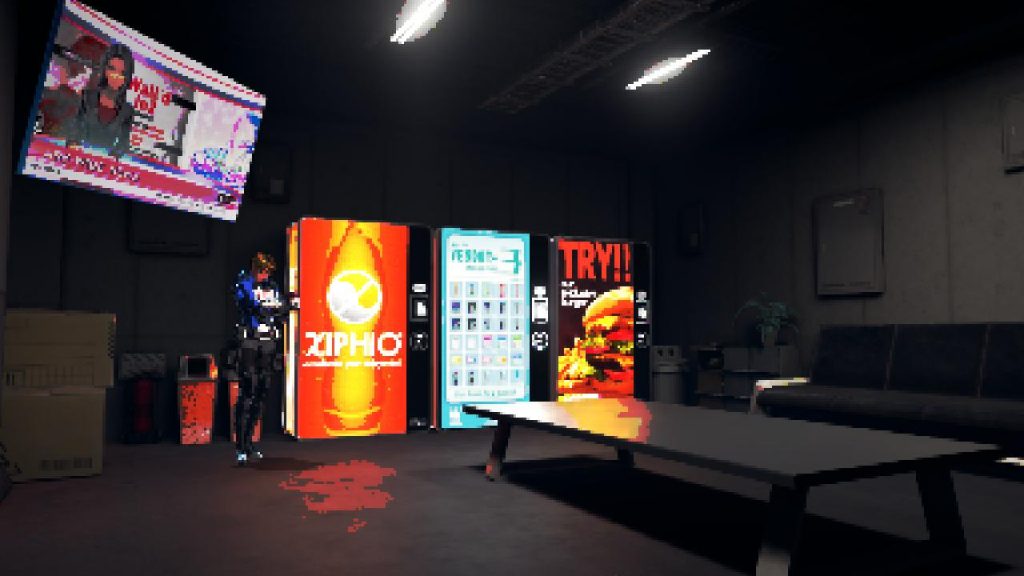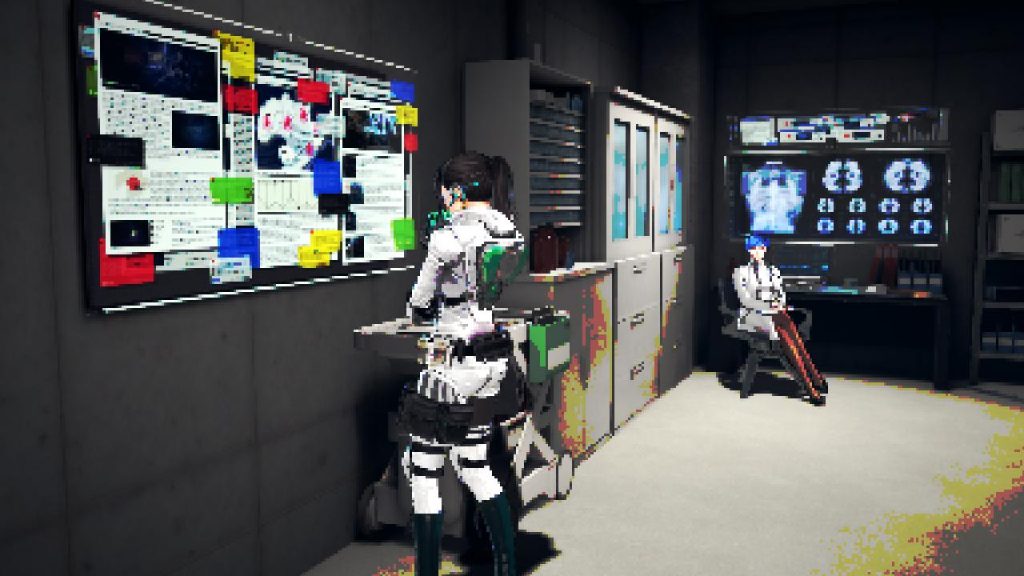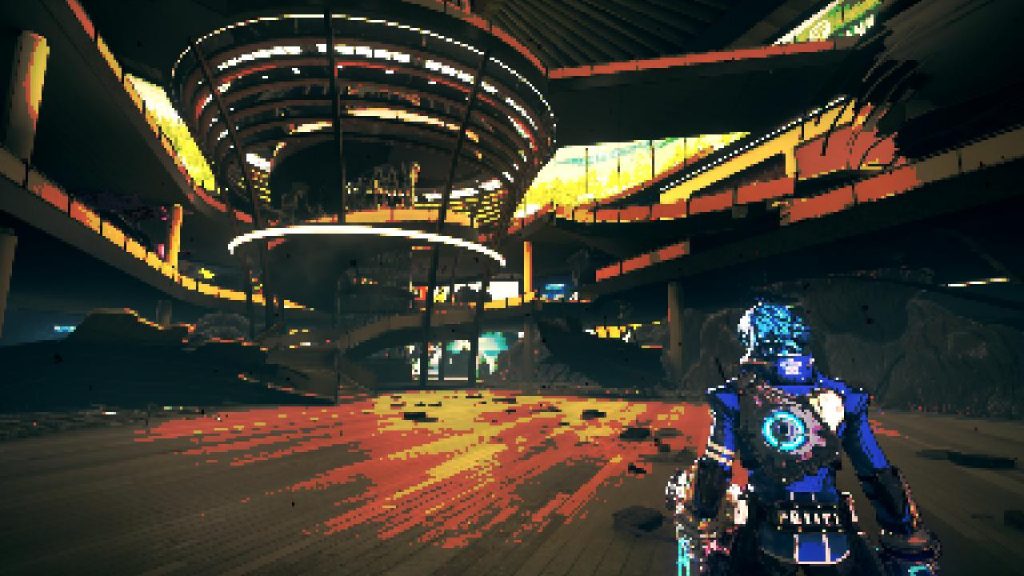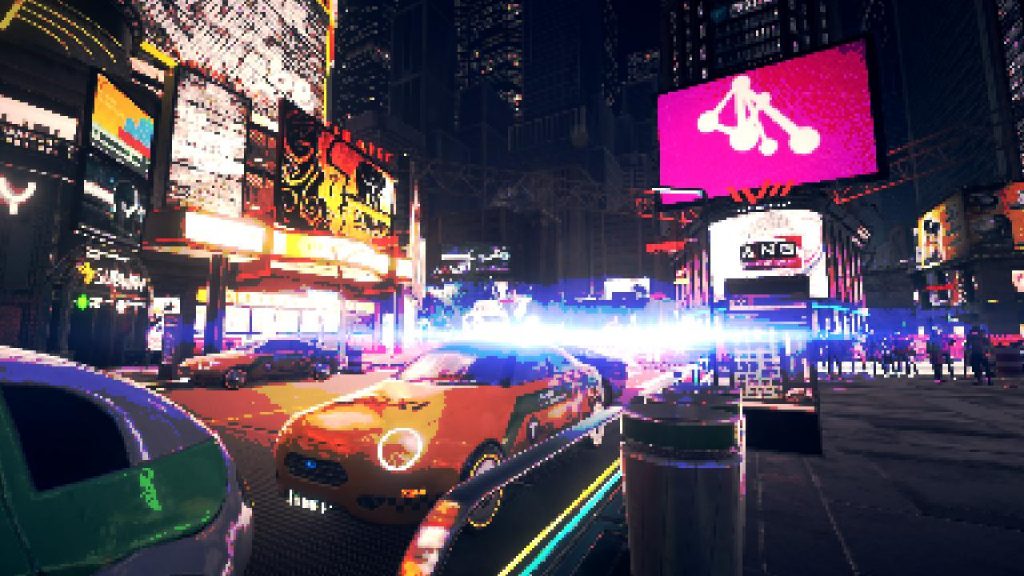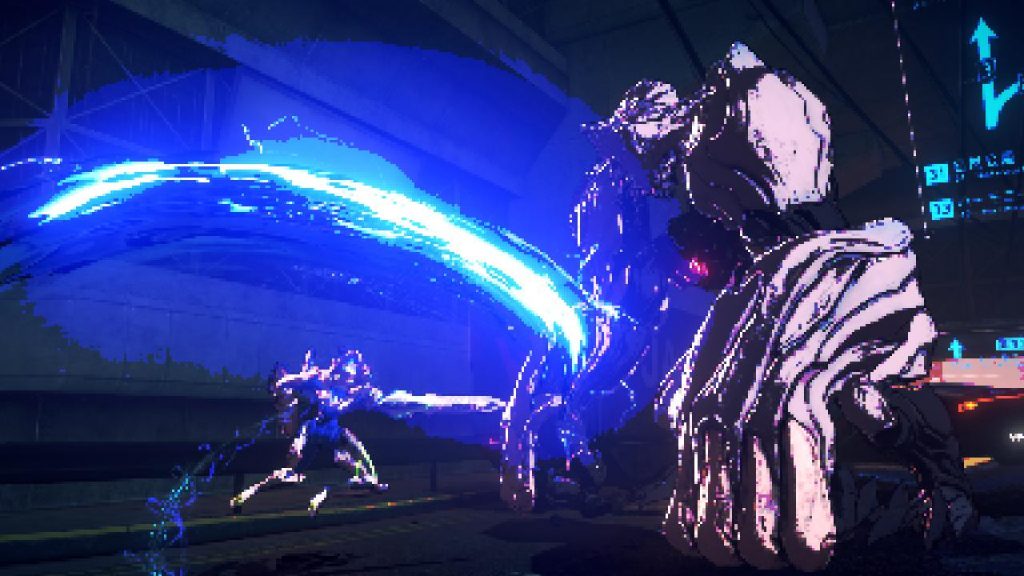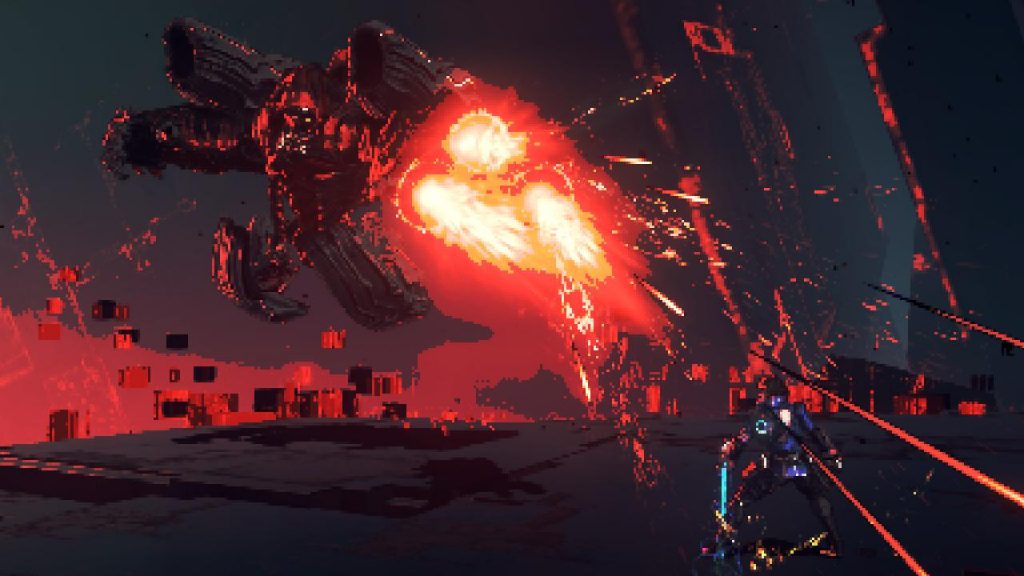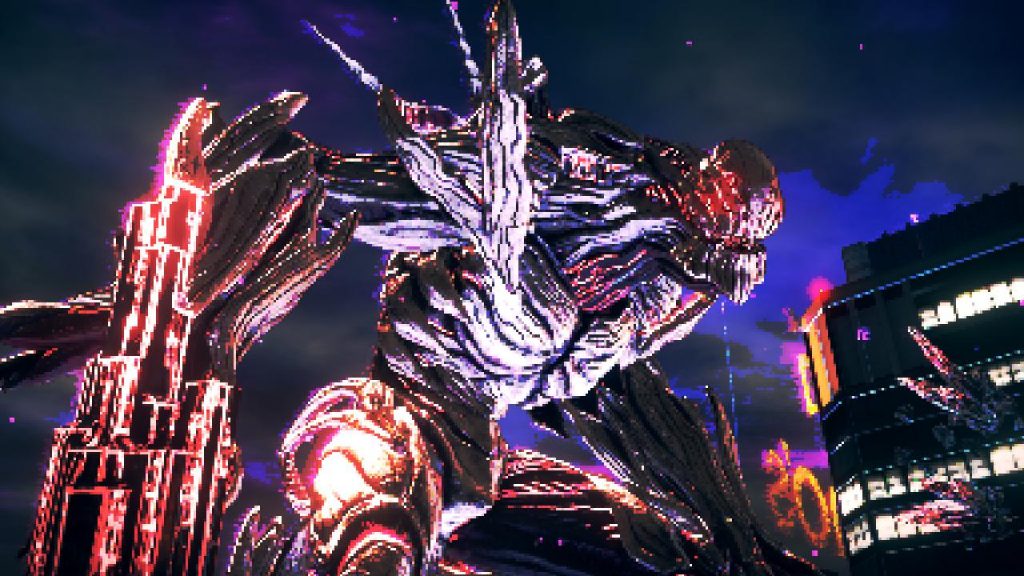 And last but certainly not least, my personal favorite Neuron officer, Shizu! (Or, as you may know her from the Ark Occult Society mailing list, HighPriestess42.)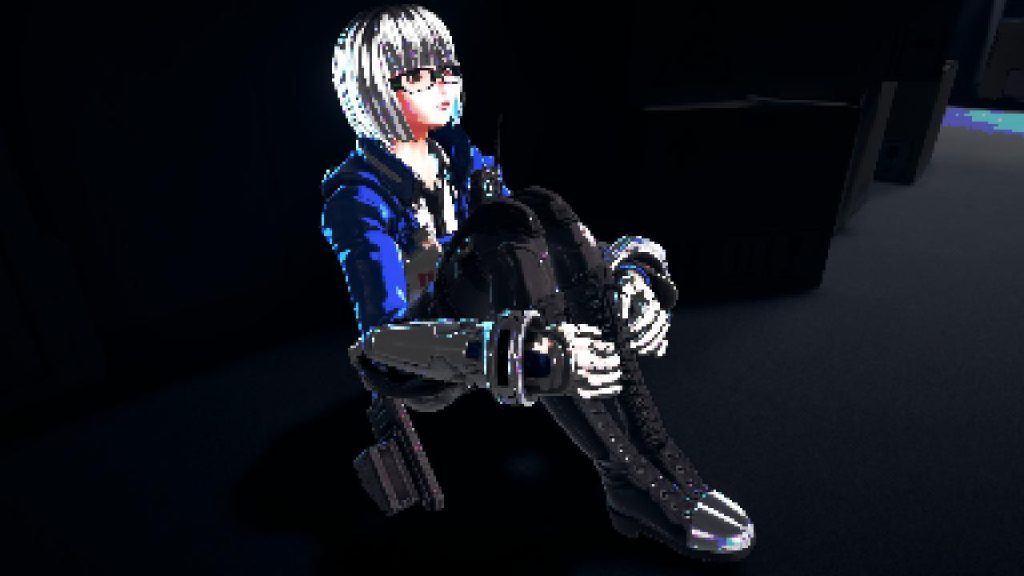 Even pixelated, she's still a cutie!

… Anyway.
So what do you think? Have I inspired you to take a walk around the Ark, camera Pixelizer in tow, and make some retro art of your own?
Whoops, looks like I've got a call coming in. I'd better get these squad cars sparkling clean ASAP, buddy! (Oh, right, almost forgot to mention: I also appear in ASTRAL CHAIN as Neuron's tech crew rookie! Next time you're playing, come on down to the HQ motor pool and say hi.)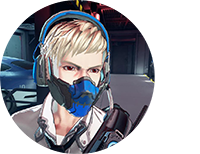 Akinori Tabuchi
Tabuchi joined PlatinumGames as a programmer in 2017. He handled UI programming for ASTRAL CHAIN, including creating the in-game camera's Pixelizer effect. He's a big fan of Neuron's resident bob-haired occultist Shizu Miyamoto, saying she "opened [his] eyes to the mysteries of the occult."
TAG