Happy new year for all of us at PlatinumGames.
We hope that 2021 will be a positive year for you everyone.
This is Sato, CEO of PlatinumGames.
2021 has begun and there is still no clear end in sight for COVID.
We knew this wasn't going to go away overnight, so we here at Platinum are doing the best we can with the situation, taking all the precautions we can and continuing to move forward.
I'd like to share a little bit of what's been going on at Platinum recently. There are a lot of little company events around the New Year. The picture below was taken at our year-end party, which we hold remote this year on Christmas.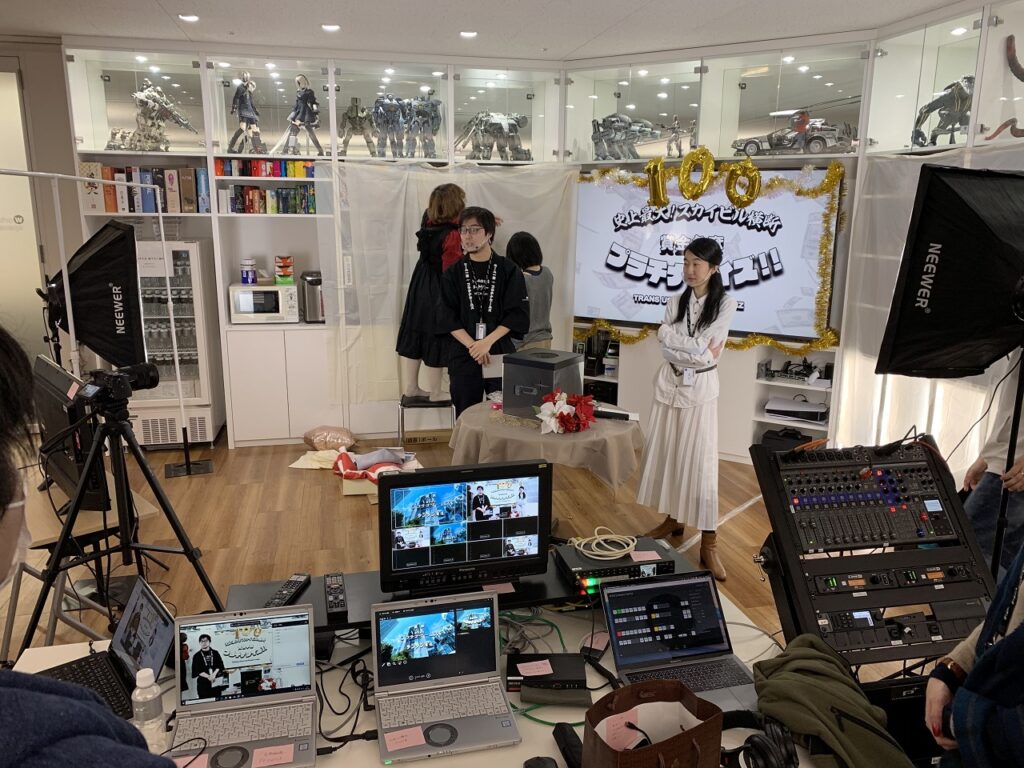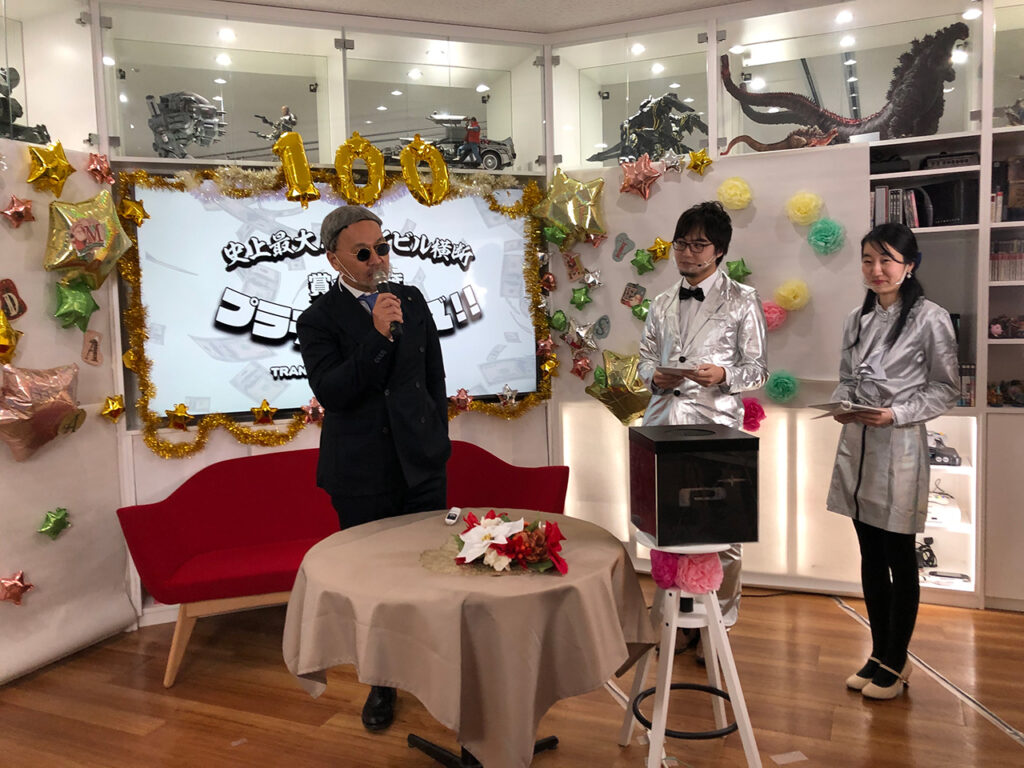 Typically our year end party involves gathering the whole company into a huge ballroom, but obviously that would not be appropriate this year. We had considered the thought of cancelling the event, but after hearing several employees wishing the event could be held somehow, we decided to hold a little even over zoom starring myself and some of the new hires. After a little discussion, we landed on holding a Platinum-themed quiz show via zoom.
Our year-end is well known for having a few luxurious prizes, and this year we made sure that was no exception. Everyone from our exec board wore costumes to the event; I apologize that we can't show you that J. Everyone listening in was able to talk via chat, which the actual participants in the even watched over as well. I think overall it was a great way to send off the year.
Then of course, there is our New Year ceremony, this year held on January 4th, again through zoom. I performed our traditional dance, which, with this year being the year of the ox, allowed me to make a few improvisations J.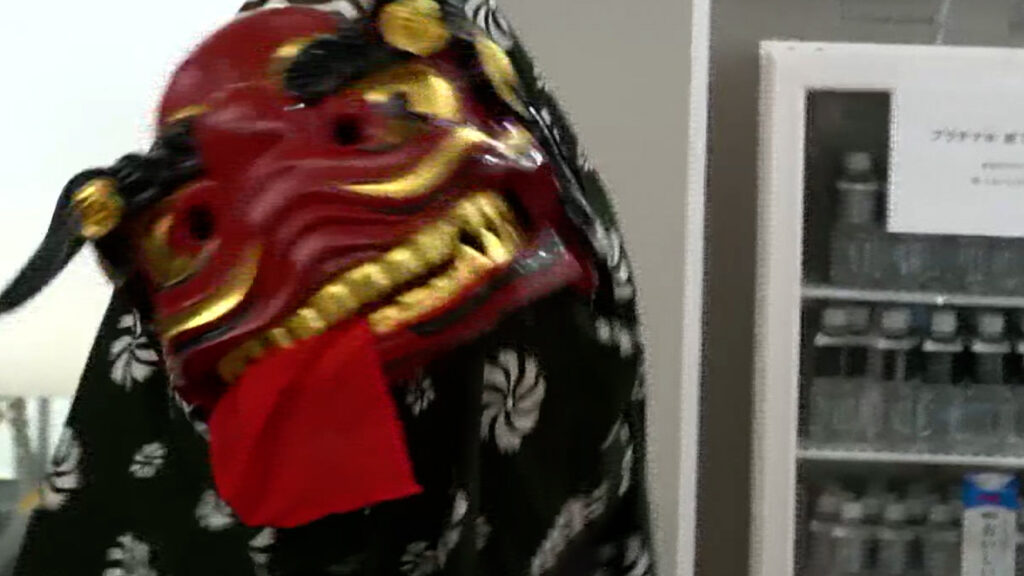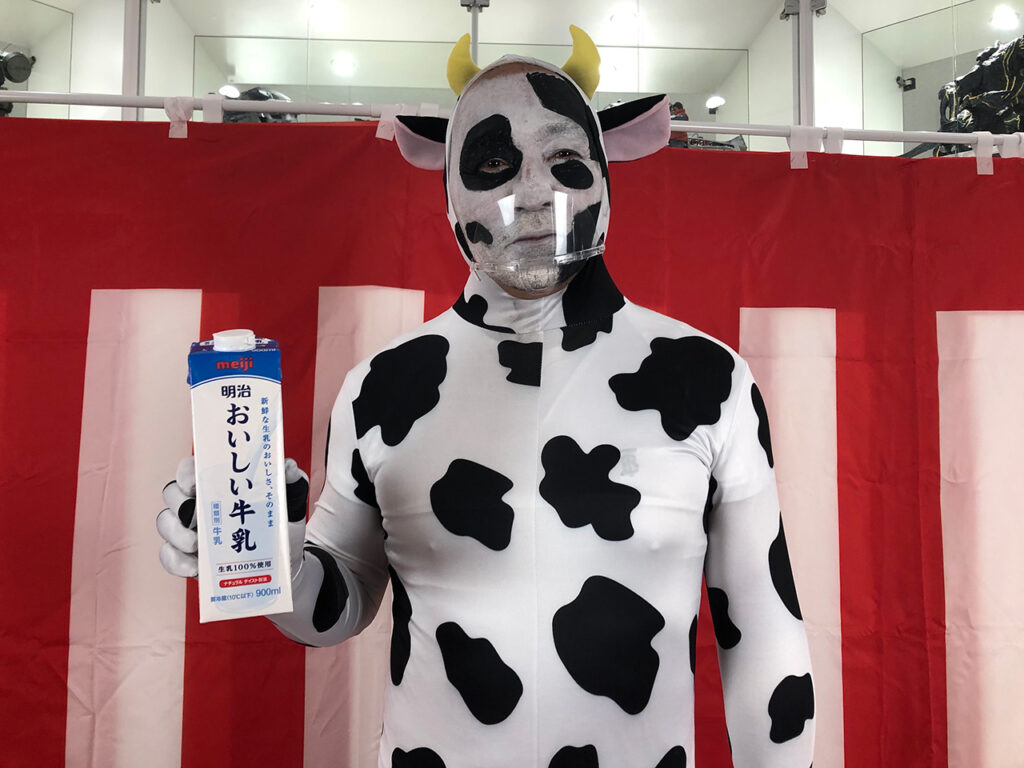 In Japan, New Years is a very special time of year. It gives us all a chance to make a fresh start of things. We finish off the previous year, and start into the year following it. I feel this is an important mindset to have at work as well. We had to change things up this year and do most of our events remote, and while I hope that we will be able to meet up again the following year, as our company begins to grow, I realize it might be hard to get everyone into one place. And looking at what we were able to do this year, I've been reassured that remote can also be a very viable option.
See you all again.
Happy New Year from PlatinumGames! 2020 was a very challenging year for many of us, but let's celebrate the beginning of a fresh new year.
A big thanks to all of our fans, and we wish you a healthy and wonderful New Year! pic.twitter.com/v48rJafXAG

— PlatinumGames Inc. (@platinumgames) January 1, 2021
(Please check the above too!)
Kenichi Sato President and CEO
Kenichi Sato was born in Tokyo in 1962.
Though he began working for Isetan Department Stores in 1986, he changed careers to work in the video games industry in 1996 when he joined Sega Enterprises (now Sega) as a member of the Dreamcast marketing team. In 2000 he was brought on board as a founding member and general manager at Cavia (now Marvelous). In 2006, Sato founded ODD Ltd., the company that would later become PlatinumGames. A key member of PlatinumGames from the very beginning, Sato stepped into the role of president and CEO in April 2016.
TAG