Hi everyone, I'm Yasutaka Maeki from PlatinumGames, lead environment artist for Bayonetta 3.
I'd like to talk a little about the environments we made for the game, so take a look at the video below.
One of the concepts for Bayonetta 3 is globetrotting. The titular character travels to parallel universes in order to stop the destruction of the world, and we come across a few familiar spots across the way.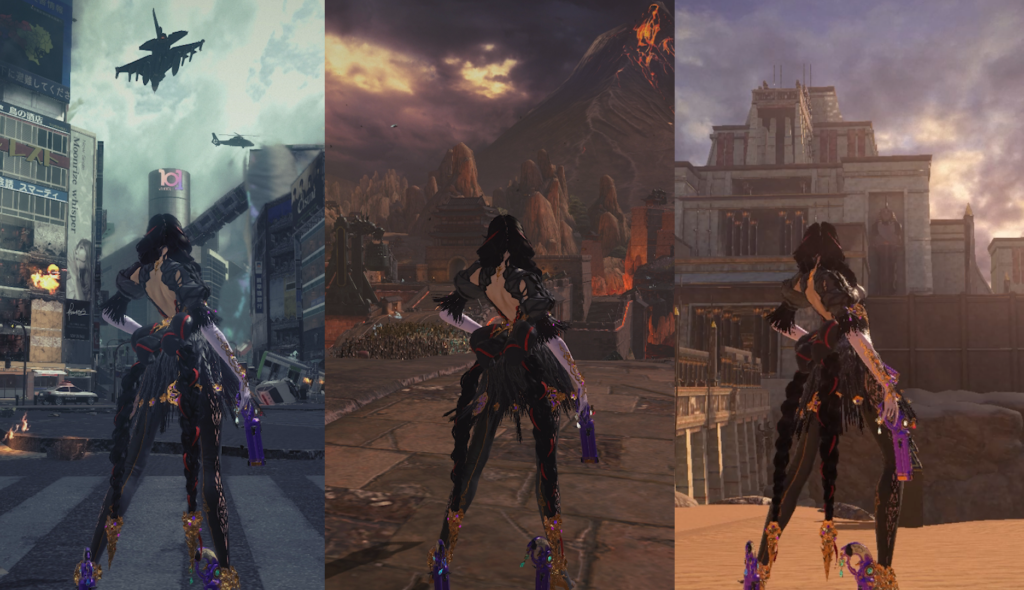 One of the ways we tried to recreate a realistic world was through the signage dotted around, so I hope you'll spend a few seconds paying attention to those. Any photos you see in the signs are actually of PlatinumGames staff.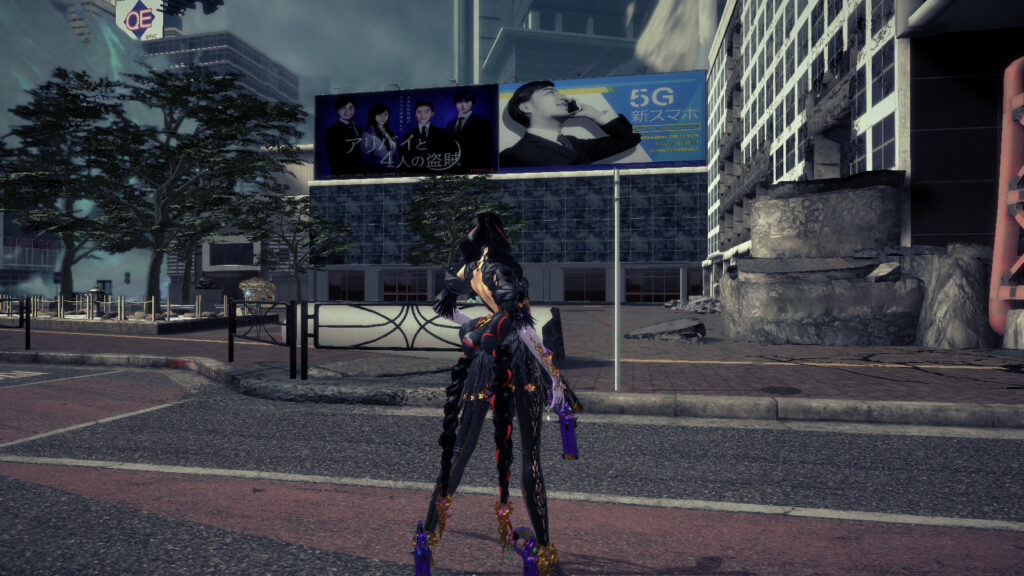 The game brings us places we know, but with different histories and cultures. We also get to visit fantasy-like locations such as the island of Thule and the chaotic rift that is Ginnungagap. I think this mix of unique stages is one of Bayonetta 3's stand-out features.
Another concept is the powerfully dynamic action thanks to the ability to freely control Infernal Demons with the Demon Slave ability, as well as being able to fuse yourself with a demon using Demon Masquerade. This means that the stages for this game are much, much larger than in the previous games in order to accommodate for what these abilities can do.
These stages are more than just huge, though. There are also hidden items and even battles dotted here and there, so they're really fun to explore.
But in order to really get across the Infernal Demon's destructive powers, we had to put a lot of work into how the environments could be destroyed.
I put particular effort into the destruction of the buildings, and you'll find that you can destroy the exterior of almost any building. It was quite the struggle the implement this without there being sudden drops in the frame rate.
See it for yourselves by destroying some buildings!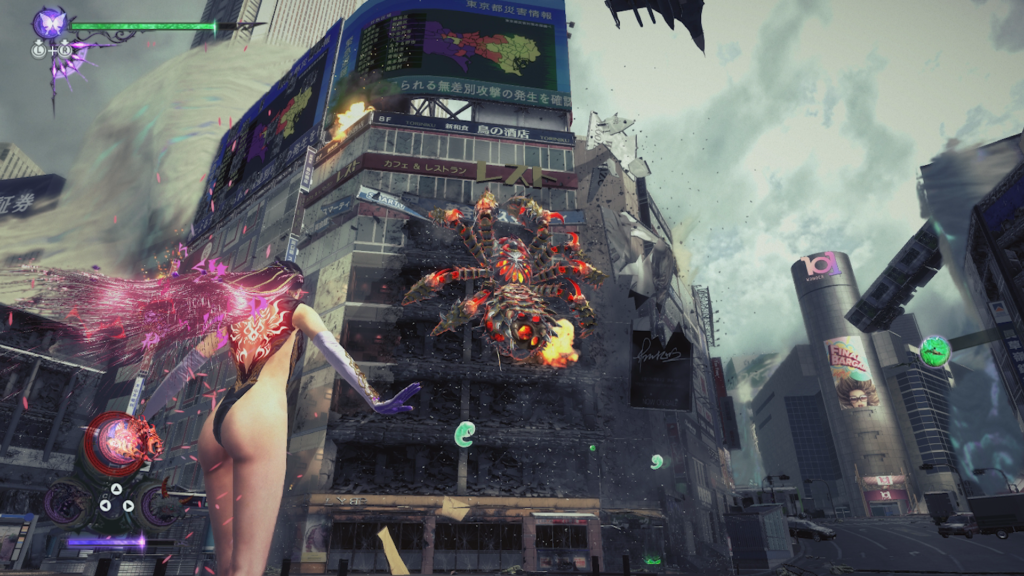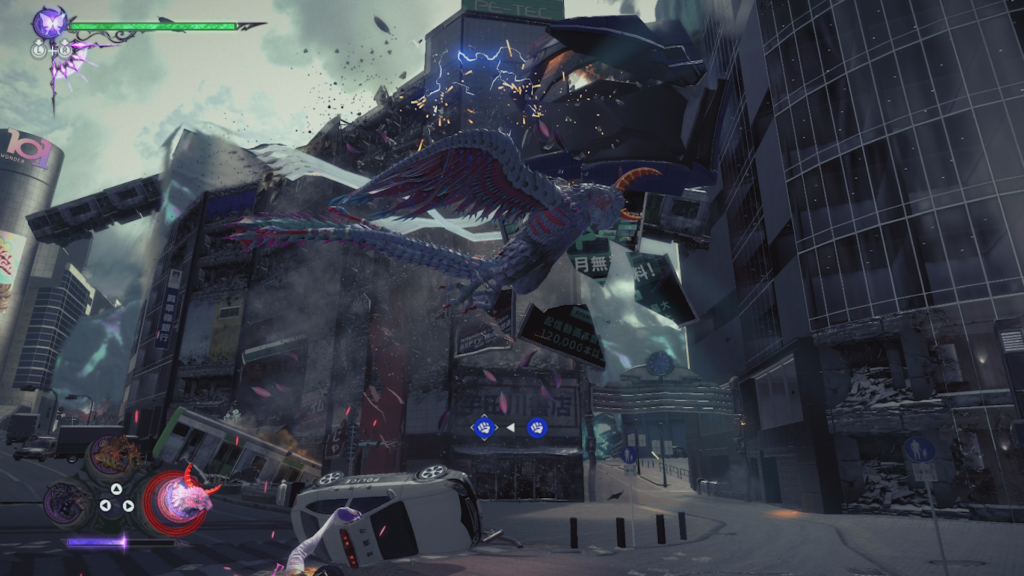 There's also a little Easter egg in the form of this office building here.
As to what this office is based on…well I'll leave that to your imagination.
You get to see Bayonetta wreak a bit of havoc in here so be sure to check it out for yourselves.
---
Yasutaka Maeki

Joined PlatinumGames in 2008. As an environment artist, he has worked on the development of Bayonetta, Anarchy Reigns, The Wonderful 101, Bayonetta 2, TRANSFORMERS: Devastation, ASTRAL CHAIN and others. As Lead Environment Artist for Bayonetta 3, some of his responsibilities included background art and quality control.
TAG