Hello everyone, Director Abebe Tinari here once again.
We are now only one week away from the worldwide release of Bayonetta Origins: Cereza and the Lost Demon! As time ticks down until March 17, we've dropped a new trailer jam-packed with fresh footage of the game and juicy story tidbits. Please check it out here:
In this brand-new trailer, we once again see the mysterious boy who made an appearance in previous videos, but this time we get to hear something new. What will it take to break his curse?
And just who is that mysterious purple faerie, shrouded in shadow?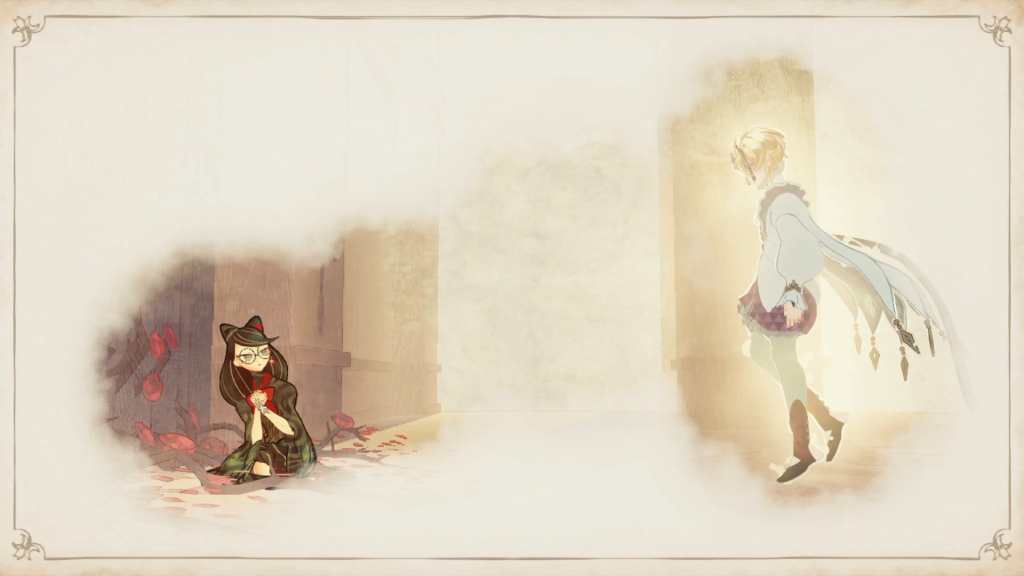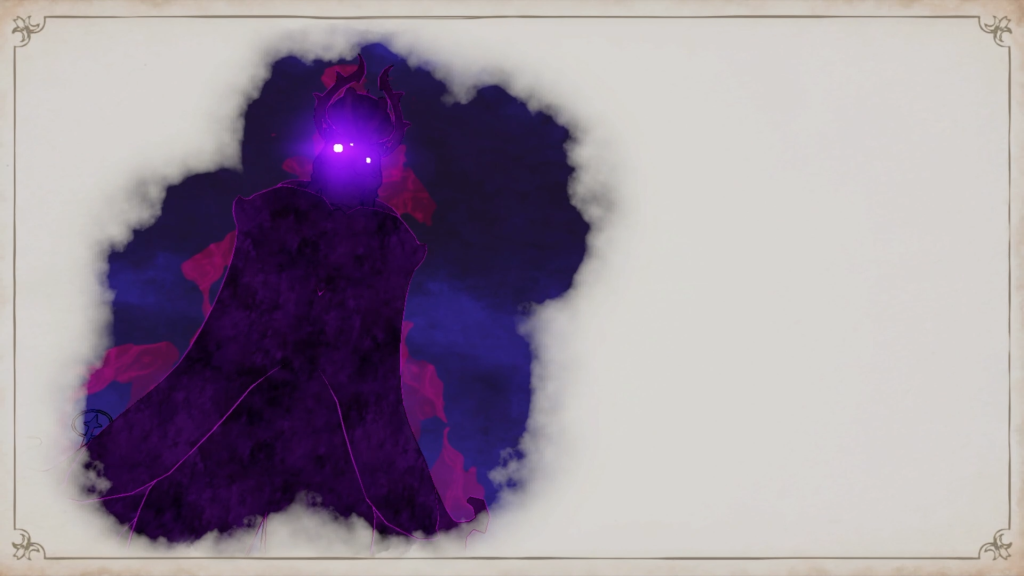 Something else you may have noticed from this trailer is the voice of Cheshire. We get to hear his voice for the first time, but from his outward appearance I imagine many people would expect him to talk with a deep and gruff male voice. Yet somehow he sounds a lot closer to…a grandma!? The words of Cheshire the demon are actually conveyed to the player via the narrator, who is voiced in English by Jenny Lee. In the world of Bayonetta, demons usually speak a language called Enochian. However, because of their particular bond, Cereza hears Cheshire's words ring directly in her mind. We felt the perfect way to express this would be by having the narrator put on her best demon impression and say his lines. After all, one of the joys of having a fairytale read to you when you were little may very well have been hearing the colorful voices adults would put on for the various characters, and we wanted to capture that feeling in Cereza and the Lost Demon.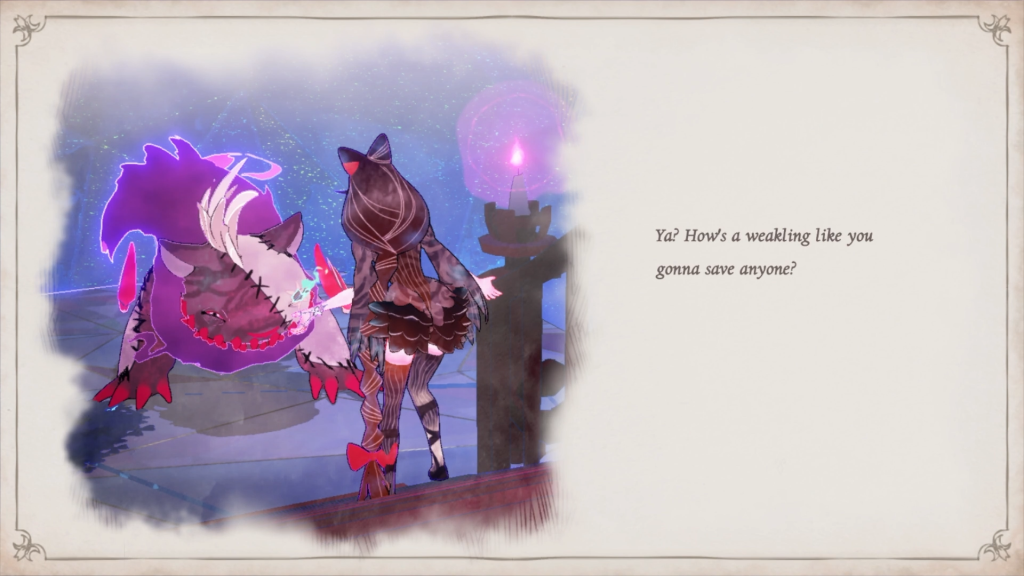 At this point, some astute viewers may feel like they have the whole story figured out, but I promise, even after the trailer's hefty three-and-a-half-minute runtime, there are still plenty of surprises left to enjoy before the credits roll (and perhaps some after that, too…)
I have good news for those of you eager to set off on your journey with Cereza and Cheshire. Right now, you can download a free demo for Bayonetta Origins: Cereza and the Lost Demon from the Nintendo Switch eShop that contains the first two chapters of the game. The save data from the demo carries over to the full game, so you'll be able to continue your journey right where you left off!
If you want to learn more about the game, the My Nintendo Store page for this game is full of art and info. You can check out some of the abilities you will unlock as you progress through the game, and read about the characters you'll meet along the way.
As we near the game's launch, I've already seen a ton of beautiful fan art and read a lot of interesting speculation online. I can't wait to hear what people think once they have their hands on the game. Only one week left!
---
Abebe Tinari
Originally from Vancouver, Canada, Abebe Tinari moved to Japan in 2009 before joining PlatinumGames as a translator in 2013. After taking part in the localization of Bayonetta 2 , he moved to game design. Since then, he has worked on Star Fox: Guard as well as numerous other titles before making his directorial debut with Bayonetta Origins: Cereza and the Lost Demon.
TAG