Our Vanquish Behind the Scenes continued on last year with Kenji Irie and the mysterious ICHI (fortunately not THE KILLER) weighing in on the first painted sculpts of the figures to cross our desks. Check out their post below!
—————–
ICHI here. Just the other day, I learned this is a "yakudoshi" for me — a very unlucky year. If I hadn't found out, I'd probably be living as carefree as a silly child. Definitely information I didn't need. Turning points just aren't turning out right anymore…
But enough about all that, we've got something to tell you!
The Vanquish Play Arts Kai figures from Square Enix are finally getting close to release! I'd like to show you the final painted sculpts, which will be very similar to the actual retail products.
Wish you hadn't heard the news? Too late! With such superb craftsmanship, you'll have no choice but to buy them. But hey, maybe you shouldn't look. It'll be easier on your bank account.
Nobody will judge you if you choose to turn back now.
But remember: A real man chooses to regret with knowledge under his belt, rather than regret his lack of knowledge.
I'd like to invite you to take the entire monetary contents of your wallet out, toss the bills on your desk, and sprrrrread those suckers out. You can afford these figures. You can totally afford them.
By the way, we also have a special comment from our designer in charge of directing the figures! I hope you enjoy it.
—————–
Hi everyone! Irie here, a designer at PlatinumGames. It's been a while.
The figures we first showed you so long ago are finally complete!
We posted the unpainted versions last time, but the final Play Arts Kai quality is truly something special. I'd like to bring you a closer look, however brief!
We'll begin with Sam!
The first time I saw photos of the painted sample, the quality was so superb I almost mistook it for the in game model… *gulp*.
Sam's "Sam-ness" is represented perfectly! The details, the coloring, the most intricate workings of the ARS suit… absolutely incredible, and reproduced with such intricacy!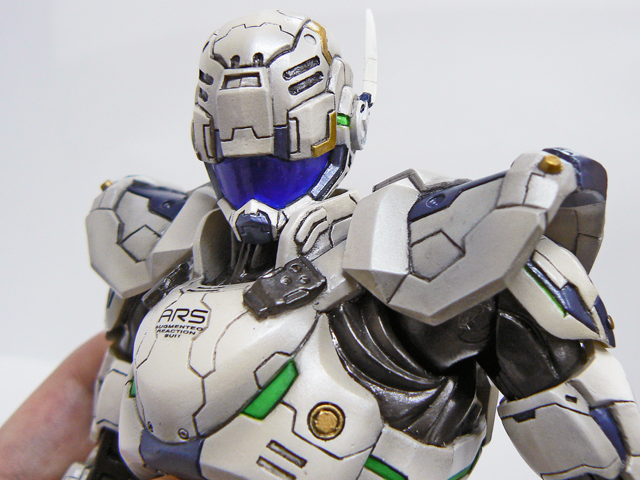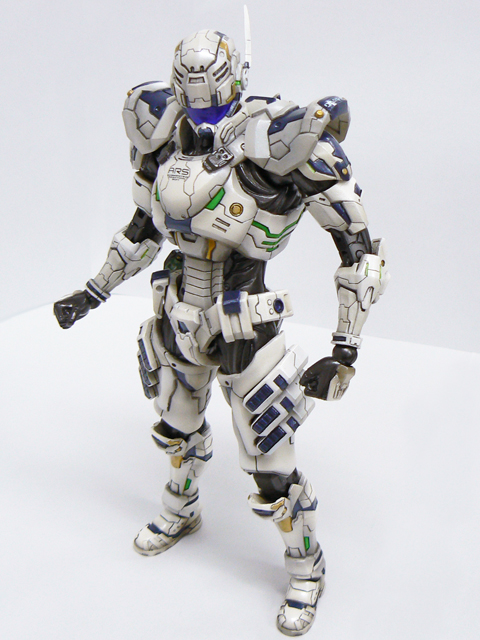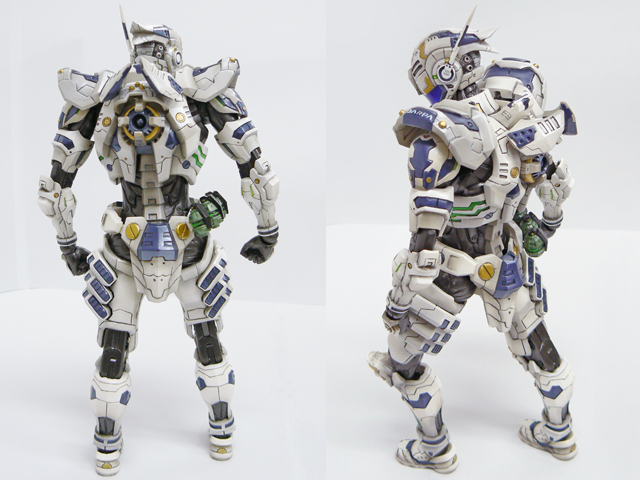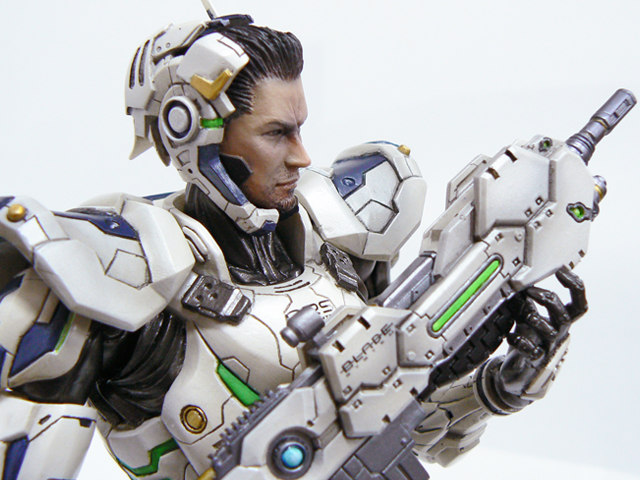 Sam's face is no exception! Such a bad ass… you can't help but get weak in the knees!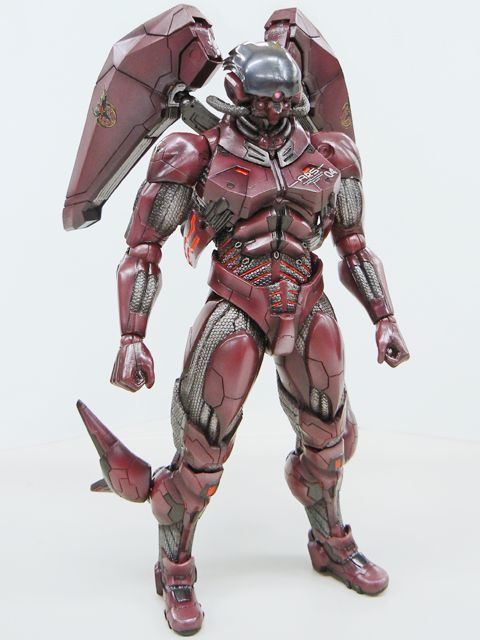 Next up: Zaitsev in Bogey mode!
What powerful proportions… my breath gets steamy just looking at photos! And when you actually pick it up… the heft is insane, just insane!
The Bogey figure is truly the product of intense proportion tweaking… I'd like to extend my deepest thanks to the sculptors for both of these masterpieces!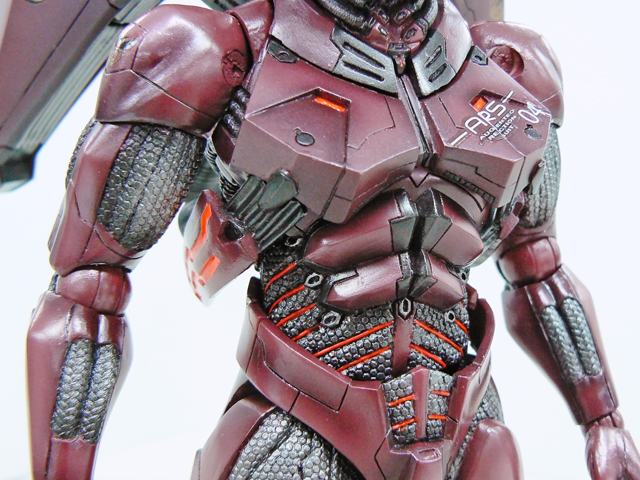 His chest area and thighs are especially brilliantly executed (personally speaking).
In fact, the more you look at Bogey the more you'll want to hug him (or maybe that's just me).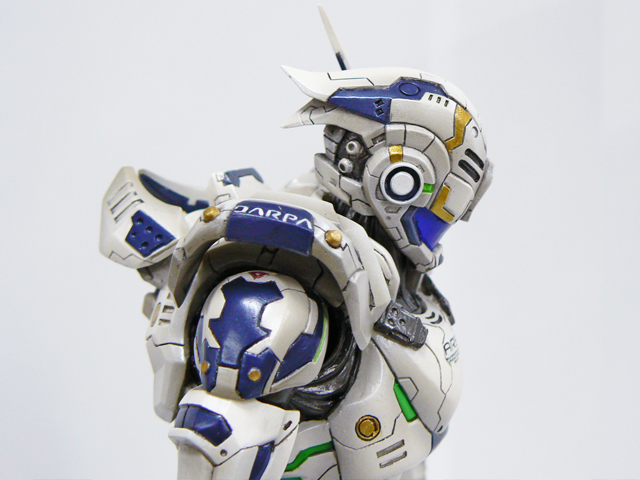 What do you think?
I daresay both of these are serious museum pieces I could not possibly recommend higher! And a little birdie told me they might be out soon, or something…?
Anyway, these photos are actually from before the final tuning process, so the retail products should turn out even better! Please do take a look at 'em when they're released, and experience the quality for yourself!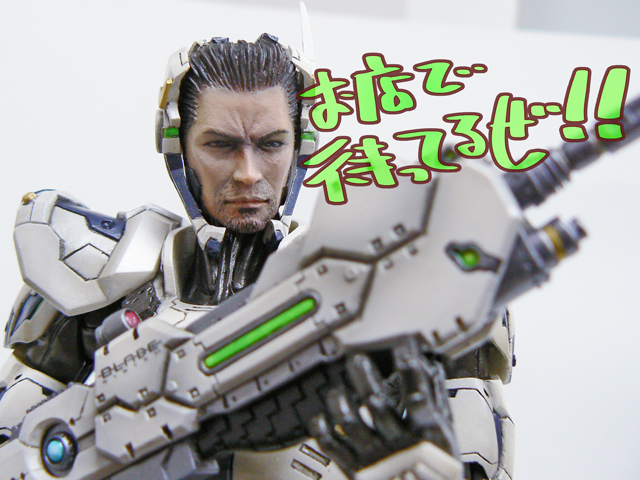 (Caption: See you in stores!)
Farewell for now!
Product Information
VANQUISH PLAY ARTS-KAI- Sam Gideon
VANQUISH PLAY ARTS-KAI- Bogey (Victor Zaitsev)
RELEASE: MAY 2012 MSRP: $69.99
TAG