You will be joining Konami in celebrating Metal Gear at PAX 2012 this Saturday and Sunday, but we also know that there are tons of PlatinumGames fans out there, so we wanted to do something fun for you guys.
JP will be walking around with a bag full of PlatinumGames t-shirts and stickers. Just look for the red polka dot messenger bag on the show floor and say hello; he will be sure you don't leave empty handed.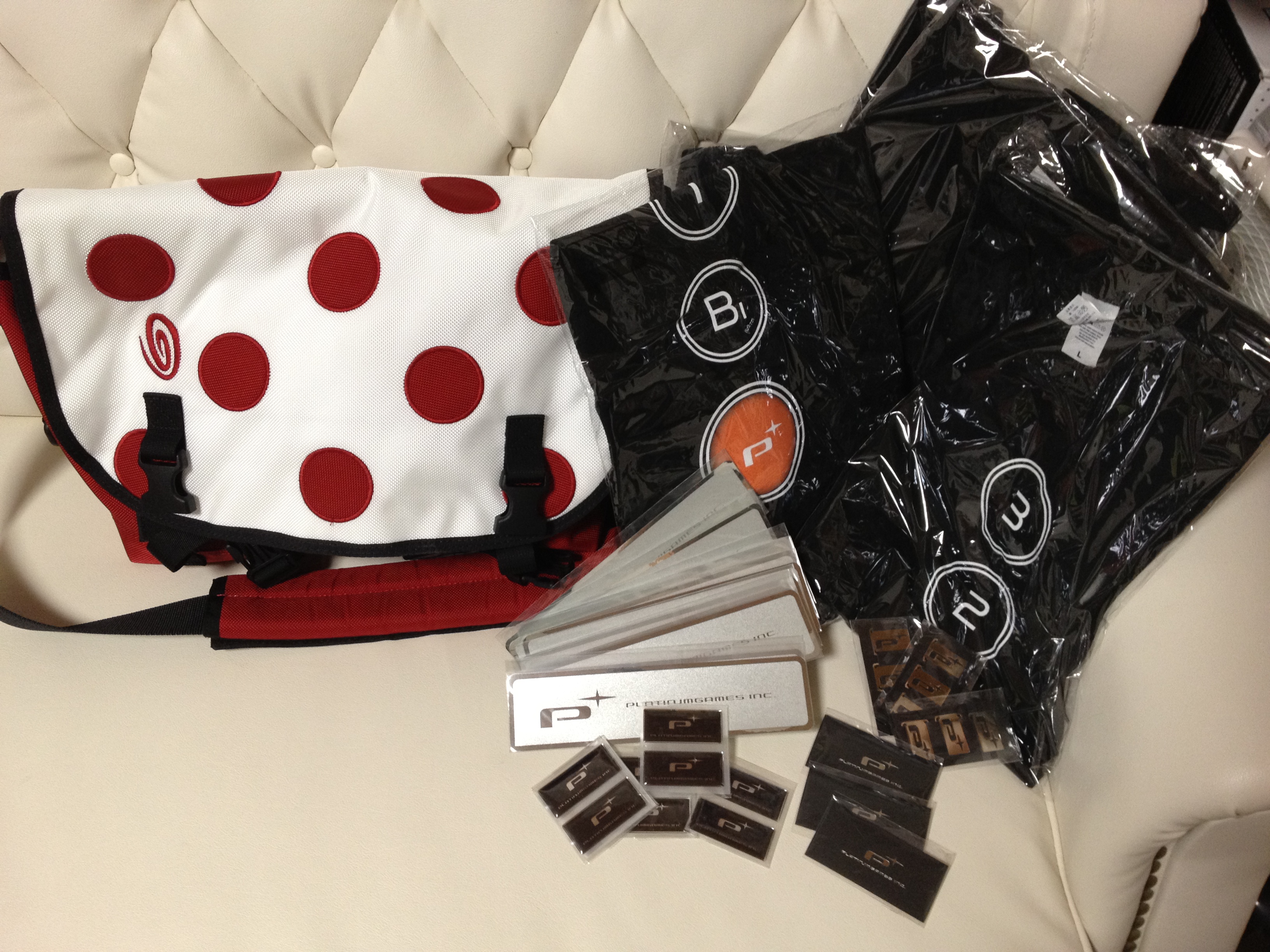 If you happen to bring something PlatinumGames games with you for us to sign or are cosplaying a PlatinumGames character, he will make sure you get lots of fun stuff for your dedication to our games. We really appreciate it.
Follow @pg_jp
on twitter to get updates on where you might find him. (Here's a hint: He will definitely be at Hideo Kojima's panel on Saturday.)
And while you are at the show, make sure to pre-order Metal Gear Rising: Revengeance at Amazon.com from the Konami Booth! Everyone who pre-orders will receive a Metal Gear Rising t-shirt, and the first 50 pre-orders will get tickets to attend the Metal Gear 25th Anniversary party on Saturday (21 and over). Check http://www.facebook.com/mgrising for more details!
TAG