Finally, it's here. Metal Gear Rising: Revengeance, a completely new Metal Gear born from a collaboration between Kojima Productions and PlatinumGames, is on sale now!!
Did you get a copy? Pre-order arrive safely? I'm so anxious about the game's release I think I'm going to loiter around game stores here in Japan until someone calls the cops on me. Hi, it's Kenji Saito, the director.
When development started, I remember how nervous and excited I was to make the move from programmer to director. I didn't know what would lie ahead, but I was ready to take on anything. Now two years have passed since I shaved that katana slash in my head, all in the name of Rising.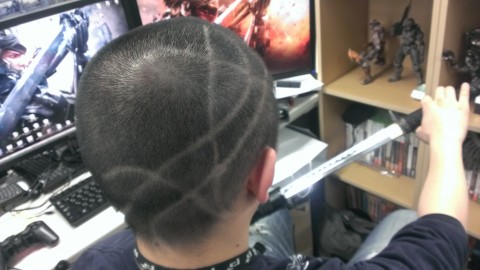 At Rising's wrap party, I had a short conversation with PG's president, Minami-san.
Minami-san: I'm tired of that haircut. Got anything else?
Me: How about a mohawk?
Minami-san: I like a man in a mohawk.
Me: (Seriously? Can I?!)
We had our fair share of difficulties to overcome during production, but here we are, witnessing the game's release. The day a game goes on sale really is a special day to the people who made it. It's a day when something you've been pouring your heart and soul into for months and months finally reaches the public. Honestly, back when I was a programmer, I would be so relieved just to have the game make it to release. I would think, "It's finally out. Now I can relax." Obviously though, I realize this is the real starting line now; the moment Metal Gear Rising reaches you, and we receive your feedback after you played it!
Still, I have confidence this game can satisfy both fans of the Metal Gear series and of Platinum brand action. Cut away in Rising like you never have before. Cut until there's not an inch left to be cut!
Now that development's finished, you can find me on a luxury cruiser, surrounded by beautiful babes, an exotic, fruit-rimmed cocktail in one hand, laptop checking some Rising reviews in the other…
As if. Development is not over. Development is far from over!
Right now, we're working on DLC that we hope can give you a deeper glimpse into Rising's universe. I'll write a little something here that'll give you an idea of what to expect.
DLC1: VR Missions!
Rising's first DLC is a pack of 30 special VR missions: some for Raiden, and some testing your skills with the dwarf gekko.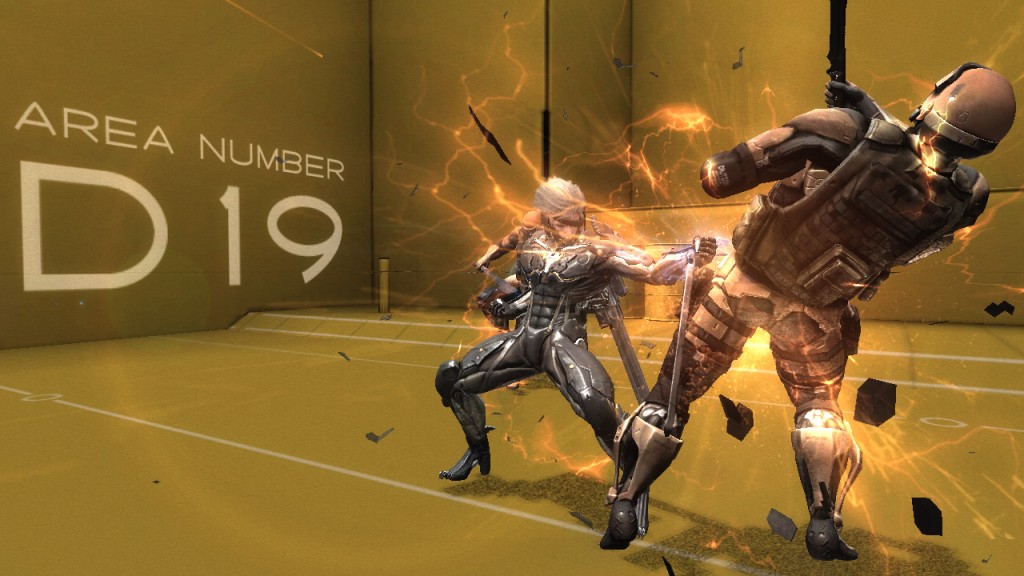 VR Mission #19: Raiden takes on cyborgs with nothing but his fists in this street-styled VR mission. To change things up, this mission actually features a fixed camera that follows you along as you progress through the stage, like an old school platformer. Watch for your chance to parry counter and slam your enemies with an iron fist!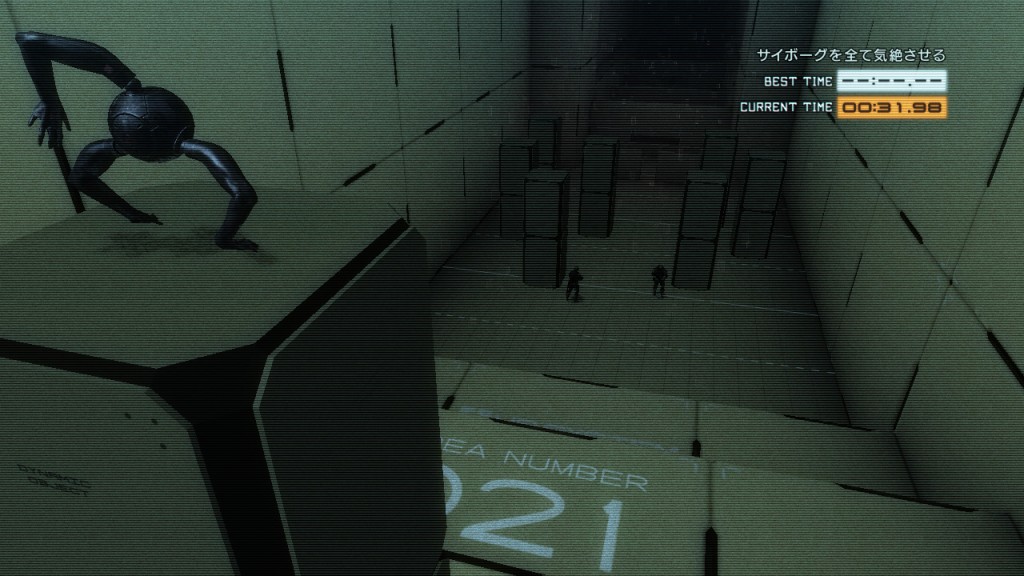 VR Mission #21: Dwarf Gekko Training. This whole stage is one long, dark path.
Your VR mission: control the dwarf gekko and incapacitate all enemy cyborgs without getting caught.
DLC2: Sam's Story!
Here are a few shots of Rising's second DLC, a side story about Sam. There's not so much I can say for now, but just know that playing as Sam will pack a different punch than when playing with Raiden.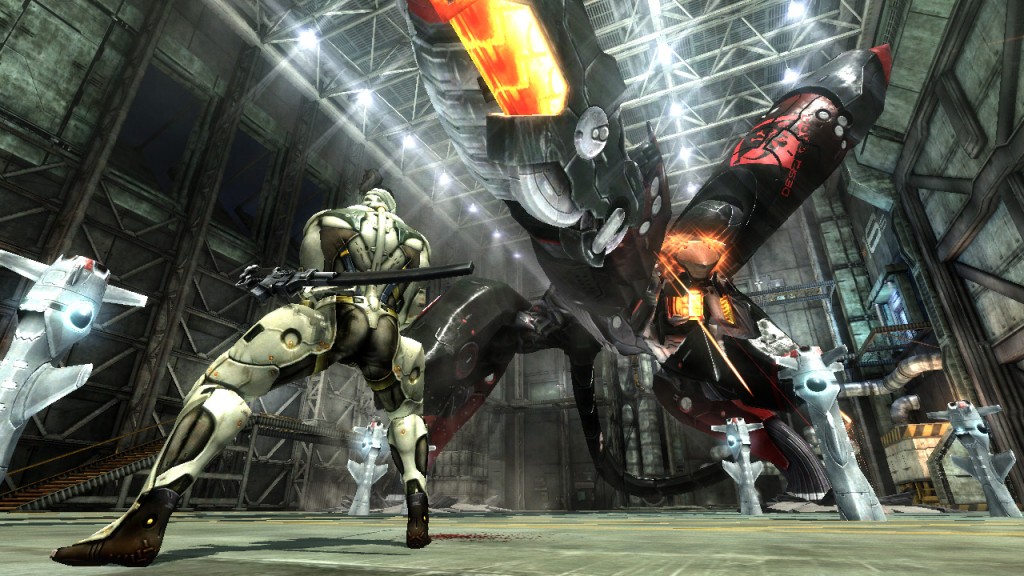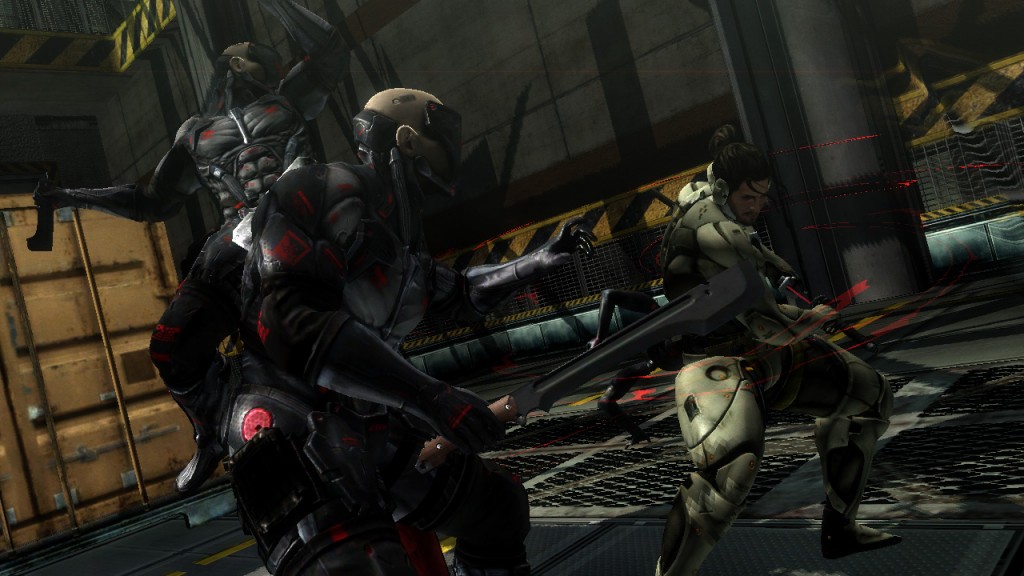 DLC3: LQ-84i's story!
We're currently right in the middle of making this one. Stay tuned!
The characters you get to play as in these side stories offer a different experience to what you get when playing as Raiden, and allow you to see a little further into the world of Metal Gear Rising. Hope you'll check them out.
(This blog was posted on the Japanese PlatinumGames MGR blog on Feb. 21, 2013)
TAG