Hey everyone. JP here with that long promised behind the scenes of the soundtrack. In a previous blog, Music Director Naoto Tanaka introduced some of the composers working on the project; I'd like to take a chance to introduce some of the other performers that made Metal Gear Rising sound as great as it did.
Ferry Corsten

Ferry Corsten is one of the world's most famous DJs, having been a perennial presence at the top of the DJ Magazine Top 100 DJs, as well as hosting his own radio show globally, and releasing some of the most anthemic dance music tracks ever. His new dance music supergroup with DJ/producer Markus Schulz, New World Punx, just rocked Madison Square Garden with an incredible set on March 30. Whether it is DJing at the world's biggest festivals, remixing artists like U2, The Killers, or producing amazing tracks with amazing artists, Ferry is at the forefront of the dance music scene.
He also happens to be a friend of mine, so when it came time to bring an electronic vibe to one of our boss tracks, I knew he would be a great addition to the soundtrack. "The Hot Wind Blowing" is the fruit of that collaboration, and you can instantly tell it has a different vibe from many of the other tracks in the game. As Ferry describes in the video above, the challenge of taking some of the cool synths that are so prevalent in dance music and marrying that with MGR's brand of metal was something he was excited to try, and working with Jamie Christopherson, the resulting sound will rock your speakers when the Blade Wolf DLC pack hits later this spring!
Follow Ferry:Follow @ferrycorsten
http://www.ferrycorsten.com
http://www.facebook.com/ferrycorsten
http://www.youtube.com/ferrycorsten (JP note: Check out his amazing set at MADISON SQUARE GARDEN!)
John Bush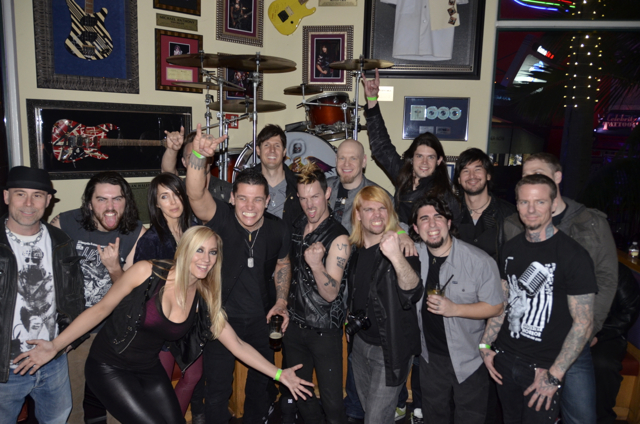 John Bush (pictured far left) is one of the most legendary vocalists in metal history. Whether singing for his own band, Armored Saint, or his stint as the lead vocalist of Anthrax, John is one of the most respected voices in metal. He was even invited to become the vocalist for Metallica before the job went to James Hetfield.
On MGR, John sings two tracks for us – The Hot Wind Blowing and Return to Ashes. Listen to both tracks and you will hear classic John Bush vocals – he never holds anything back and every track he sings on has incredible power. (P.S. I'm sorry I don't have a better picture of John singing! I was too busy headbanging!!)
John Bush appears courtesy of Metal Blade records. You can follow his exploits via Armored Saint at http://www.armoredsaint.com/.
Free Dominguez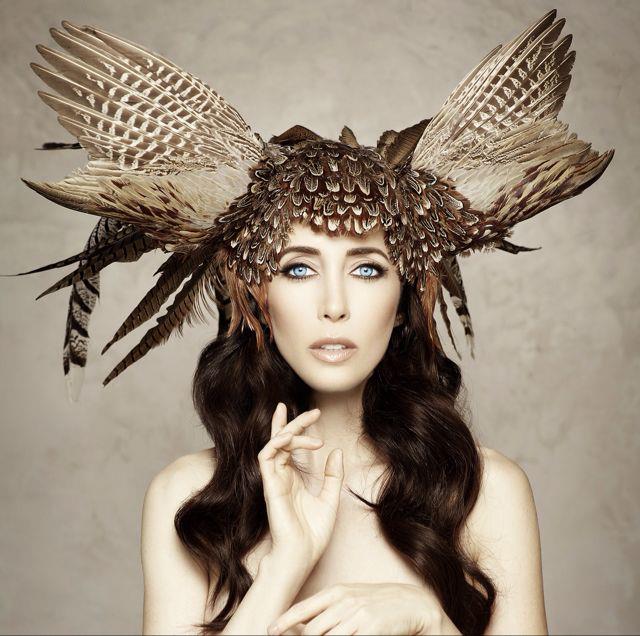 Free Dominguez is the only female vocalist on the Rising soundtrack, featured on "A Stranger I Remain," Mistral's theme. She is best known for her work in Kidneythieves, an industrial metal band she formed with guitarist/engineer Bruce Sommers. Personally, I've been a huge Kidneythieves fan since 1988, so it was a dream from the outset to get Free on the soundtrack for Mistral, and luckily I was able to convince Tanaka-san and game director Kenji Saito that she was the right woman for the job. Apparently, it was Free's dream as well, as she wrote in 2010, "A giant vision fell in my lap about the next batch o songs …. It was of a futuristic KALI, slicing thru city streets at 4 a.m., destroying all, preserving few, whilst singing sweet lullabies." Sometimes things are simply serendipitous. A Stranger I Remain is the sweet lullaby… with a HF blade and a dwarf gecko arm!
Free currently has a solo album in the pipeline that will be releasing shortly. Check her out at http://freedominguez.com/, or follow her!
Follow @freedominguez

Tyson Yen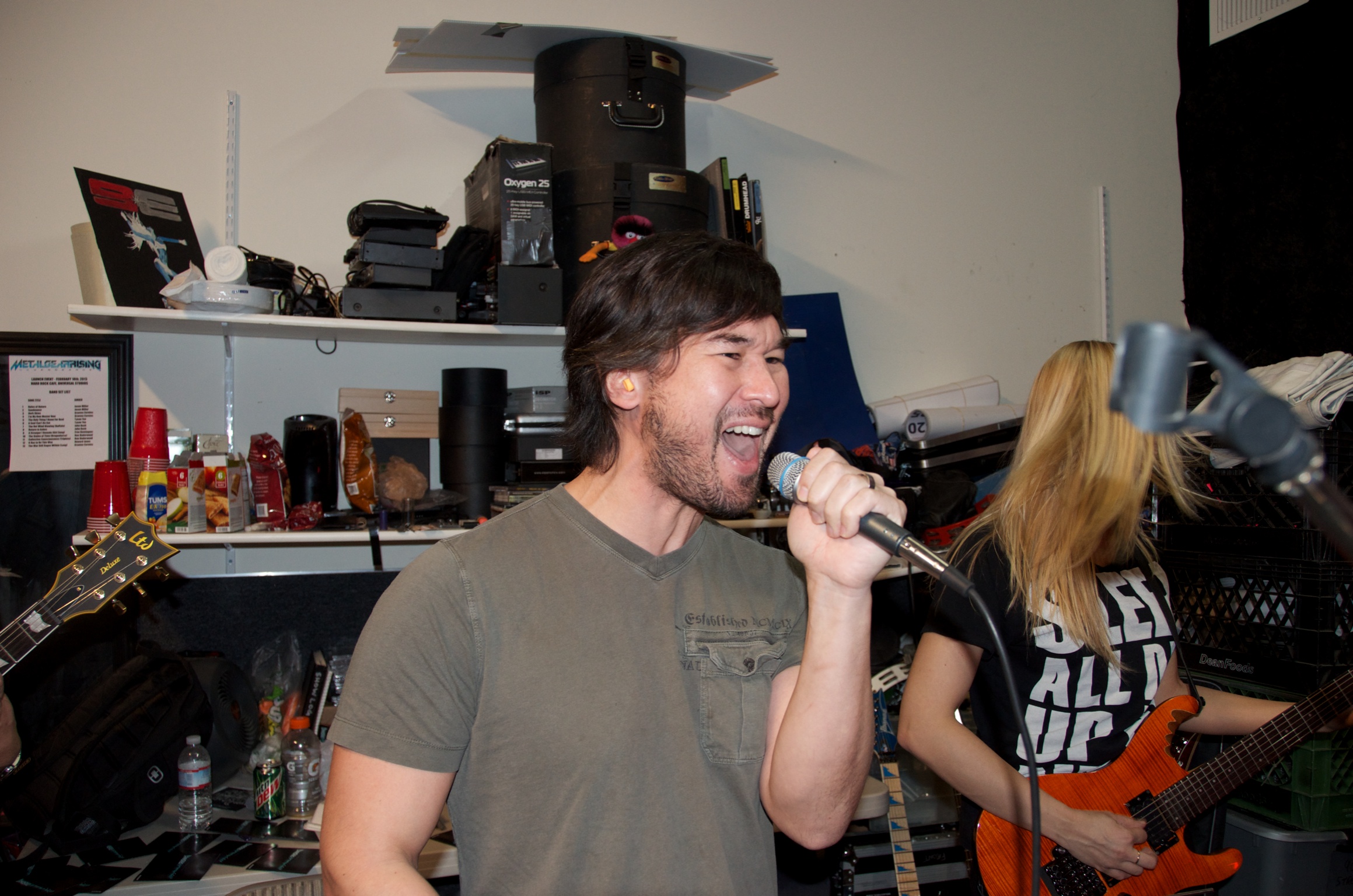 Tyson Yen may be familiar to video game fans – his previous band, Drist, was featured in a famous music game with their song Decontrol. That is where I first hear his voice. After Drist, Tyson formed a band called State Line Empire which went on to win Guitar Center's "Your Next Record with Slash" contest.
Tyson is Sam's singer. You can hear him on "The Only Thing I Know For Real," as well as a special version of "A Soul Can't Be Cut" that is featured in the Jetstream DLC. The thing I love about Tyson's voice is that it cuts really cleanly even though there is a bit of gruffiness to it. Kinda like Sam's grin.
Follow Tyson:Follow @tysonyen

http://www.tysonyen.com
Also, we are giving away three copies of the soundtrack signed by all of our live band, singers, composers and Ferry, too!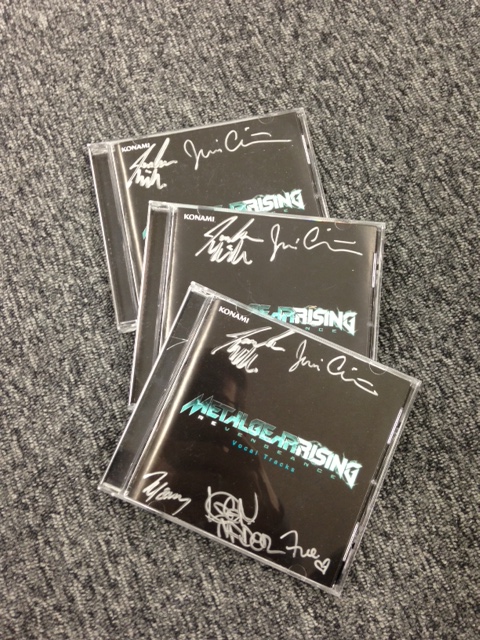 To win, just like us on Facebook and leave a comment in the post about this blog with which track is your favorite and why! http://www.facebook.com/platinumgames
Then come back soon for more information on the other singers on the project, and a look at some of the talented musicians who played a part in making the soundtrack a reality. We'll also announce the CD winners, and post a downloadable lyric sheet for everyone who purchased the digital version of the soundtrack!
See you soon!
TAG