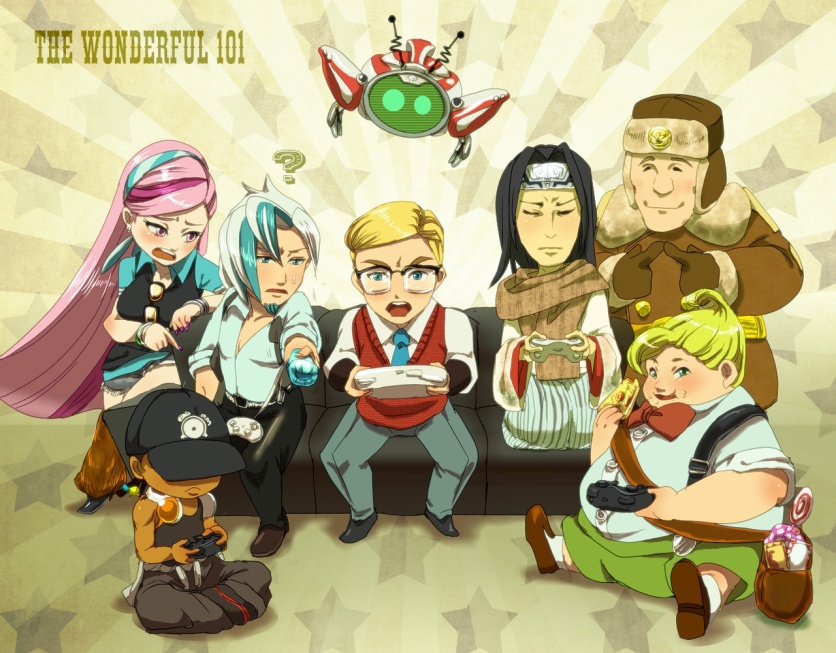 At PlatinumGames we are thankful for our fans. You set aside your precious game time to write about our games, make high-quality videos, and create beautiful arts and crafts. We thought we would help spread these creations with regular Fan Roundup posts here on the official blog. Enjoy, and please keep that content coming!
We are sure 101 has been keeping your thumbs occupied, but if your feet are feeling a bit neglected, these wonder shoes should do the trick! Thank you Mairead Ralph.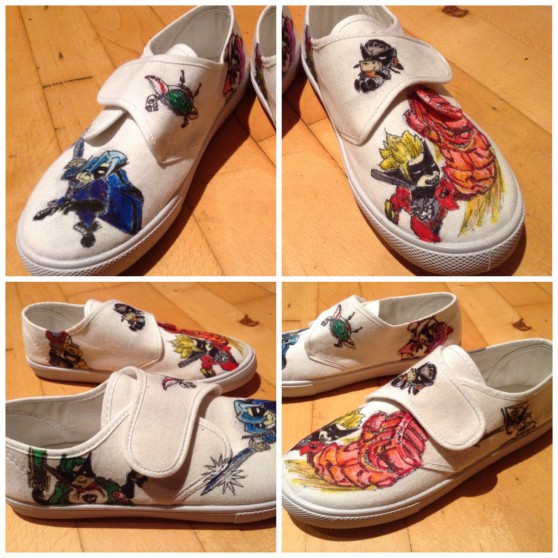 When it comes to art on a more traditional canvas, our Japanese fans have got you covered. Here are some of our favorites (with many more on our official Facebook page!)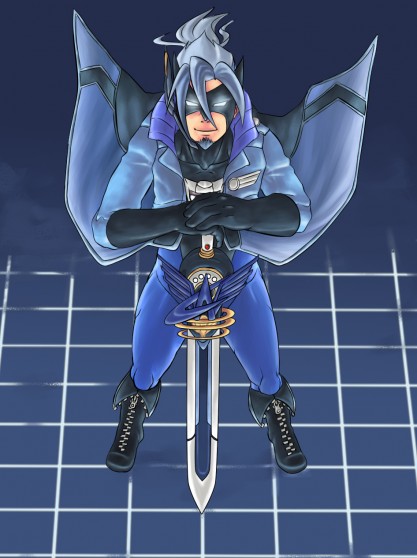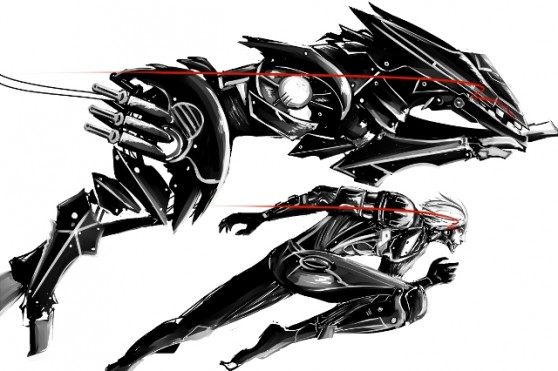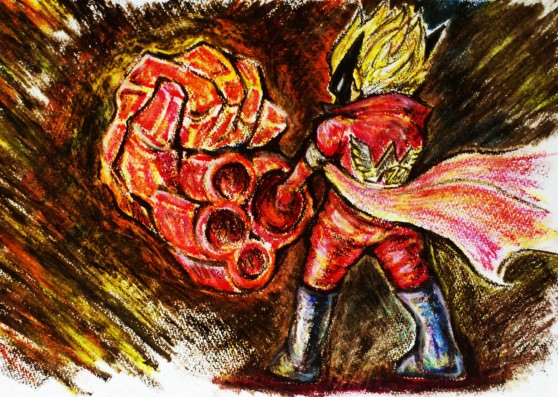 Japanese fans aren't the only artists out there! Check out this creative character blend of Bayonetta and another femme fatal by PlagueOfGripes.
Take a look at this Wonder-Pendant. It may not be functional on a pseudo-digital sub-atomic particle level, but it will complement any outfit. Besides, fan "Bucha" who sent this in is already Wonder Talented.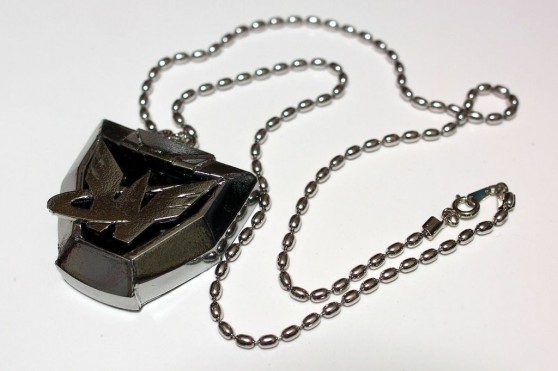 Saur's helpful tutorial series has videos for both newcomers to 101 and veterans hoping to take their game to a higher level. This video gives tips for attaining the coveted Pure Platinum rank.
In a three-part blog on Destructoid, Chimpomagee explores the way 101 uses subtle visual cues to introduce systems to the player. We couldn't have explained it better ourselves!
Many fans have noticed the DNA 101 shares with past PG titles. Gabriel Turcott-Dube explains what he calls the "secret ingredients" of The Wonderful 101; a truly wondrous concoction.
Speaking of in-depth analyses, check out Matthew Matosis's review of The Wonderful 101. The video offers a comprehensive look (and at 37 minutes we do mean comprehensive) at 101 while contextualizing it with comparisons to Director Kamiya's past titles. His critique is fair; his attention to detail second to none. Truly a review for the thinking action game fan.
Have any PlatiumGames related content you would like to share? Please let us know.
Find us on Facebook, or tweet to @platinumgames
Thank you!
TAG