As you may be aware, the Blu-Ray & DVD of the Bayonetta: Bloody Fate anime were recently released in Japan, so we think it's about  time we gave you a bit more info on the movie, which was released in Japanese theaters last year.
Bayonetta: Bloody Fate is a movie adaptation of the first game in the series, created by anime studio Gonzo (http://www.gonzo.co.jp/index.html, Japanese only), known for popular works such as Hellsing, and Rosario + Vampire, as well as for contributing animated cutscenes to various video games such as Super Street Fighter IV, the Lunar series, and the Blazblue series. That's an impressive résumé!
It also features an all-star cast of voice actors:
Atsuko Tanaka as Bayonetta
Mie Sonozaki as Jeanne
Daisuke Namikawa as Luka
Miyuki Sawashiro as Cereza
Tesshô Genda as Rodin
Wataru Takagi as Enzo
and the inimitable Norio Wakamoto as Balder
We won't spoil the plot for you (although you're probably already familiar with most of it), but we do have some other nice background information to share.
Last year, shortly after the movie was released in theaters, a special talk show took place in Osaka, organized by the "Bayonetta: Bloody Fate" staff: Mr. Fuminori Kizaki (director), Mr. Mitsutaka Hirota (script), and Mr. Yuji Naito. Our very own Yusuke Hashimoto (producer on Bayonetta/director on Bayonetta 2, and helped created the draft for the movie) attended as well!
The talk show touched on some of the trouble experienced during the development of the scenario: apparently Mr. Hirota had cried out "Maybe I could do the whole thing as a 3-parter, but you want me to do it all in 86 minutes!?" before exploding in a rain of haloes.
However, it wasn't all bad: the show also covered some behind-the-scenes topics of the Tokyo International Film Festival in October last year, where the movie was first shown to the public, as well as some anecdotes on Bayonetta's bathing scene (!), which was decided on "instantly and unanimously" at the first meeting between the movie staff and the staff of the original game.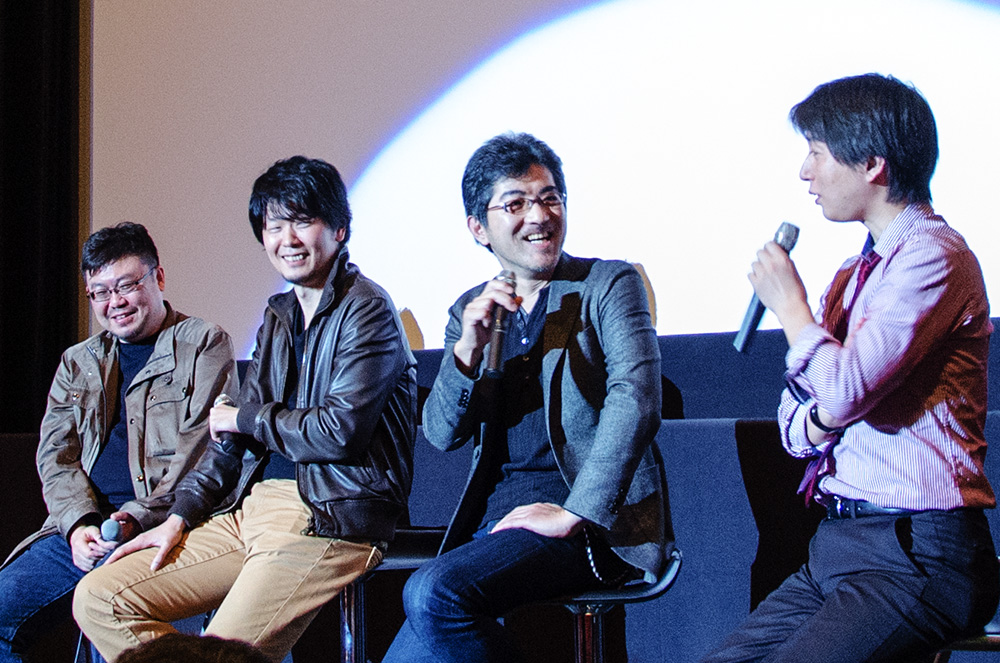 After that, it was time for some questions from the audience.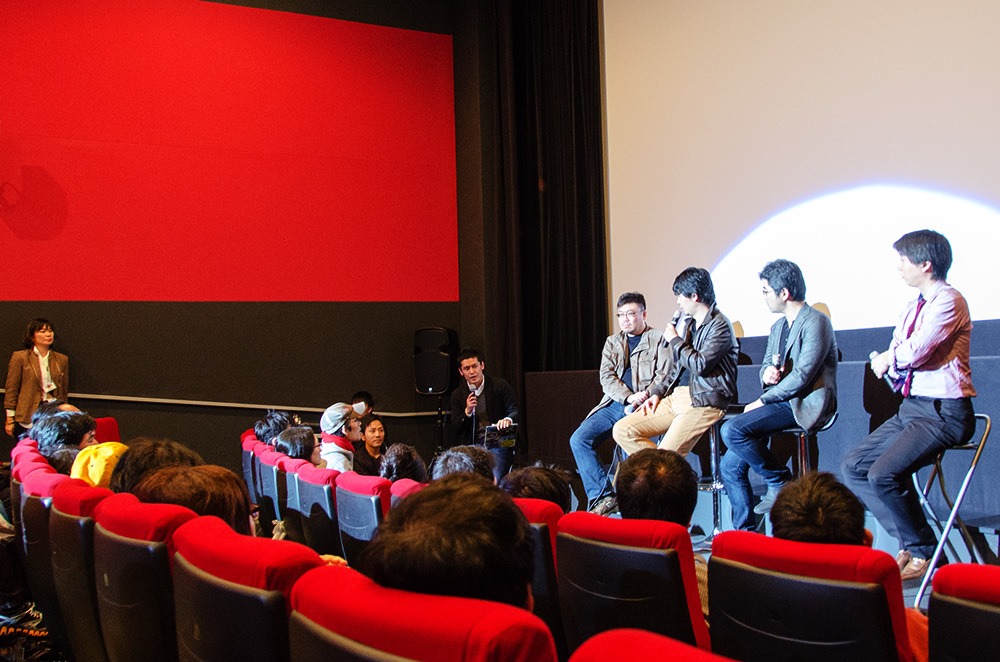 Of course the crowd was dying to know more about the shocking climax scene, but there was also a healthy amount of interest in the cast of high-profile voice actors, and the BGM used for the movie. Everyone got to ask about their favorite scenes as well, so question time just flew by, and before you could say "Phantasmaraneae," it was already time for the giveaway!
Character designer Ms. Yokoyama and character planner/supervisor Ms. Shimazaki kindly provided a couple of beautiful signed illustrations, and there was even a surprise present in the form of a framed illustration signed by our very own producer Yusuke Hashimoto and director Hideki Kamiya!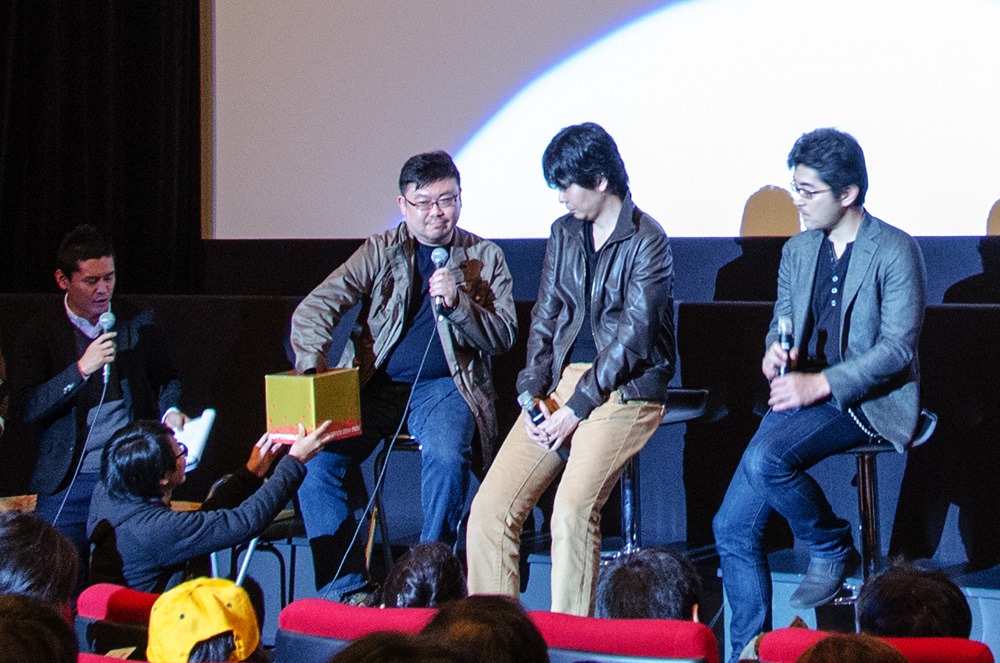 Excitement filled the air!

The illustration donated by Mari Shimazaki.

The illustration donated by Ai Yokoyama.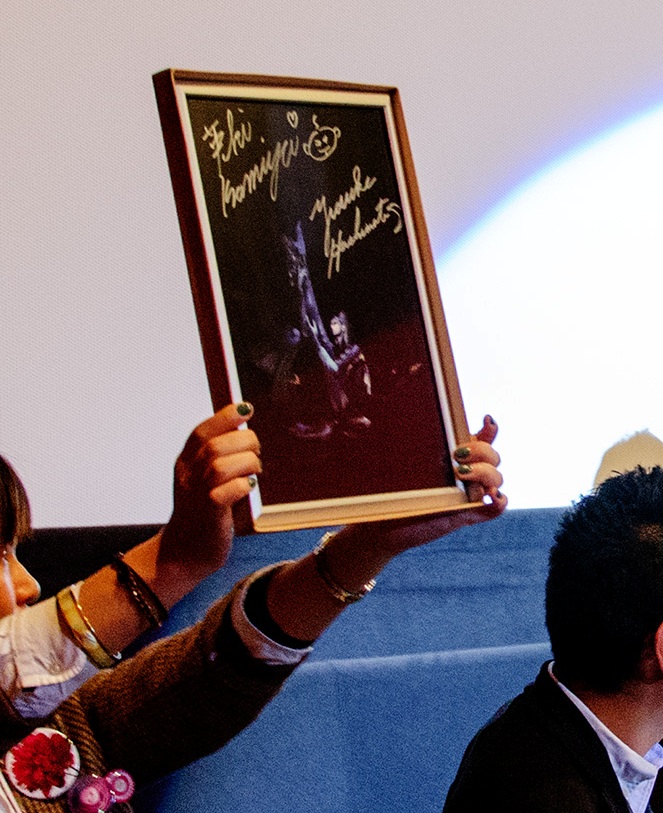 And the framed picture signed by Hashimoto and Kamiya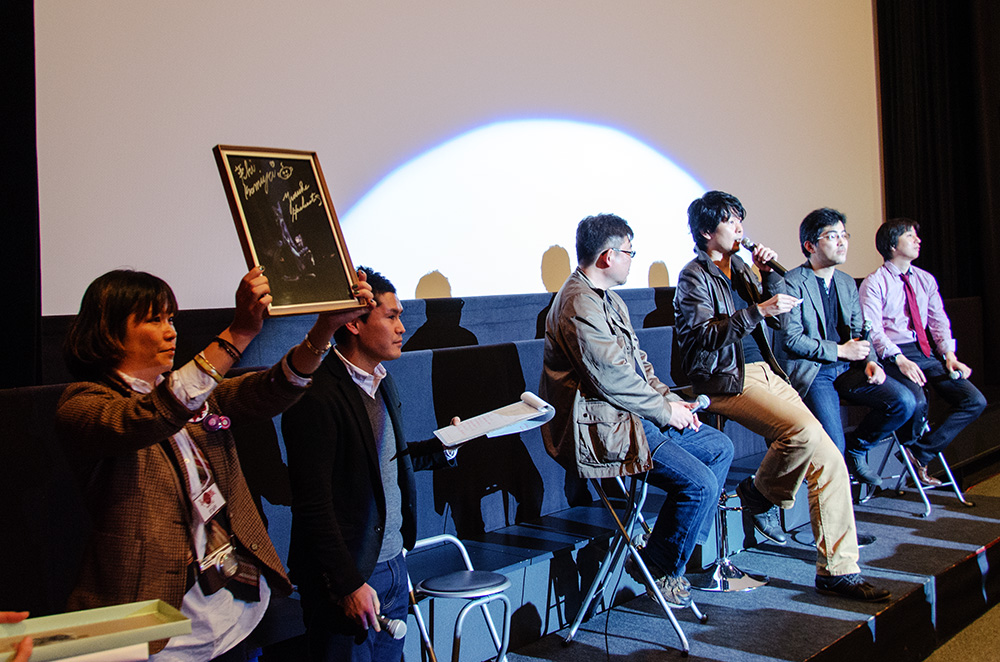 We're sure it found a great home somewhere.
For more information (in Japanese) and loads of downloadable goodies, please check the site below:
[Bayonetta: Bloody Fate] Official HP:
http://www.bayonetta-movie.com/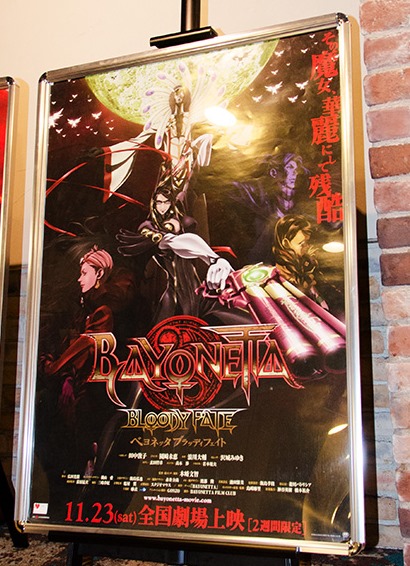 Follow us on Facebook and Twitter for all the latest PlatinumGames news and events.
TAG