If you're a regular reader, you may be aware of the fact that PlatinumGames is located in a big, rather unusually-shaped office building on the edge of Central Osaka, called the "Sky Building." This building was named one of the top 20 buildings around the world by British newspaper The Times, which deemed it worthy of standing shoulder-to-shoulder with world heritage edifices like the Parthenon in Greece, the Taj Mahal in India, and the Sagrada Familia in Spain.
The Umeda Sky Building in Osaka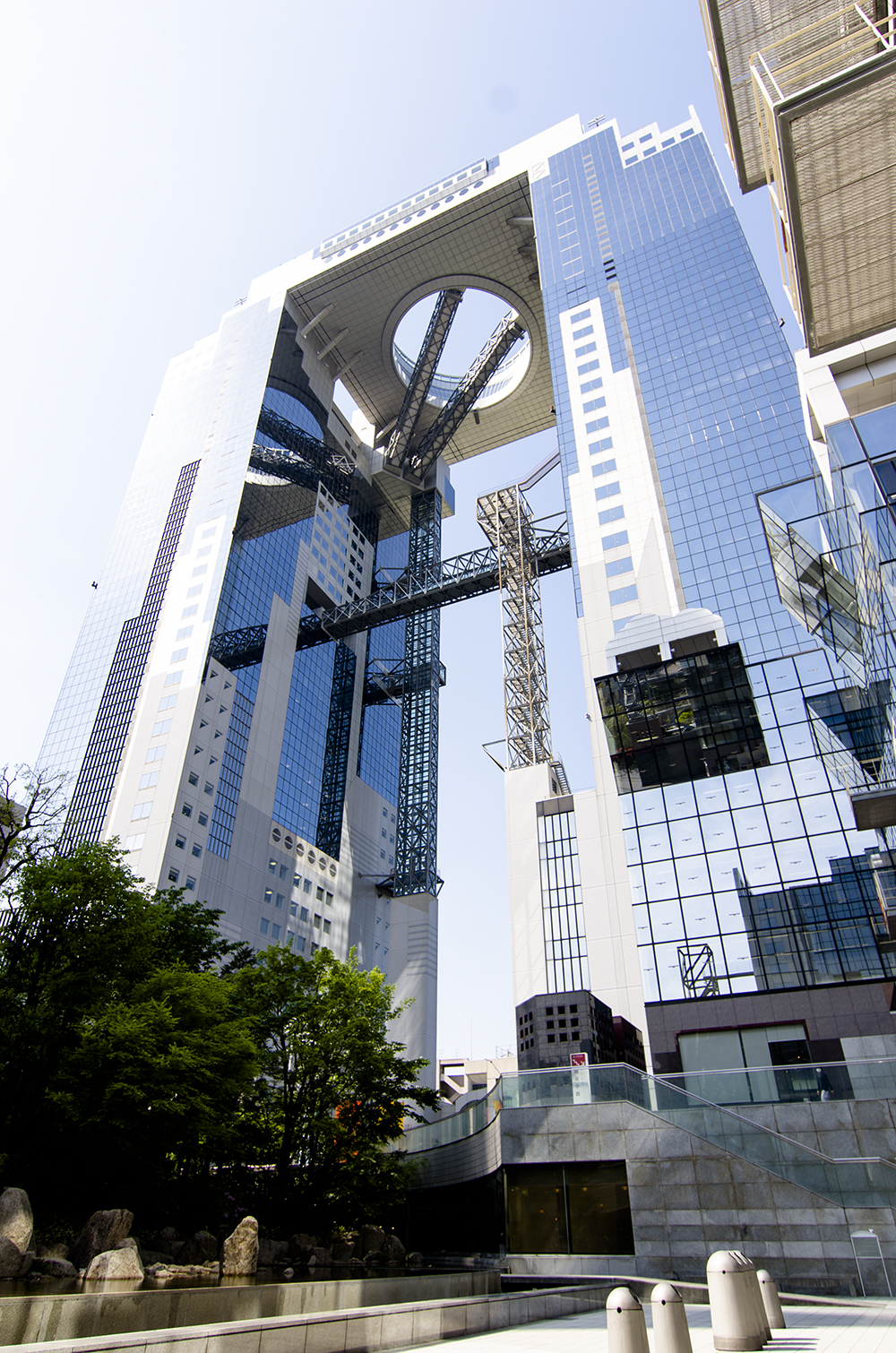 Recent tourist guidebooks have lauded it as a "futuristic Arc of Triumph," and in the 21 years since its completion it has become quite a bit of a tourist attraction!
The Umeda Sky Building and its environing Shin Umeda City are visited by many tourists every day, who flock there not just for the interesting architecture, but for the many entertaining seasonal events as well.
A few weeks ago, there was a special green tea ceremony on the square at the foot of the Sky Building, and an illumination show in the nearby park. The organizers had kindly invited some of our staff as well, so we decided to join in because, hey, free tea!
Green Tea Ceremony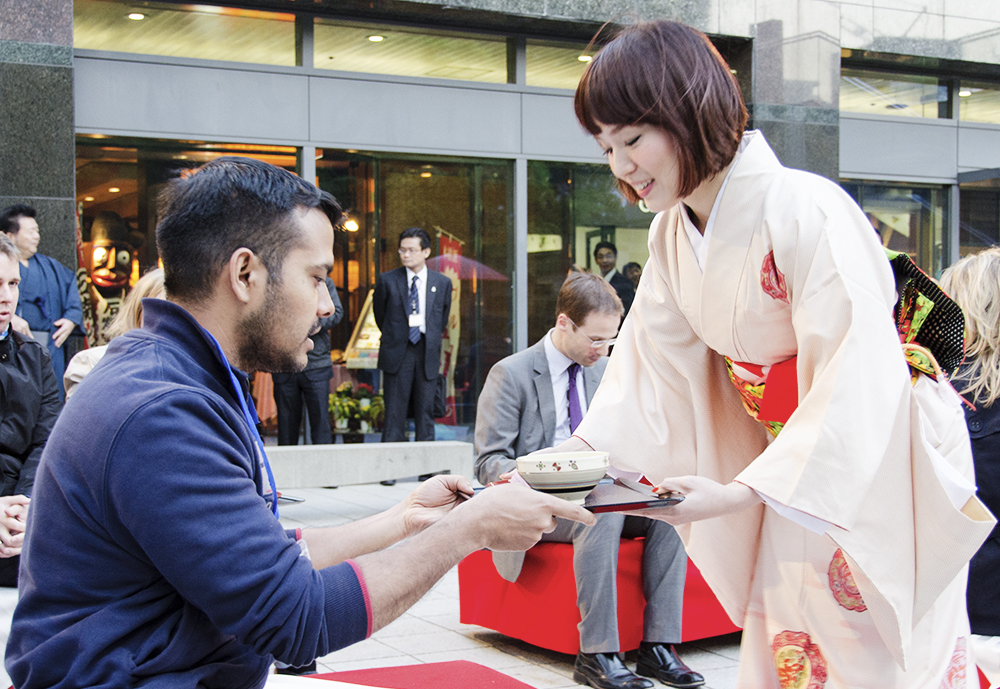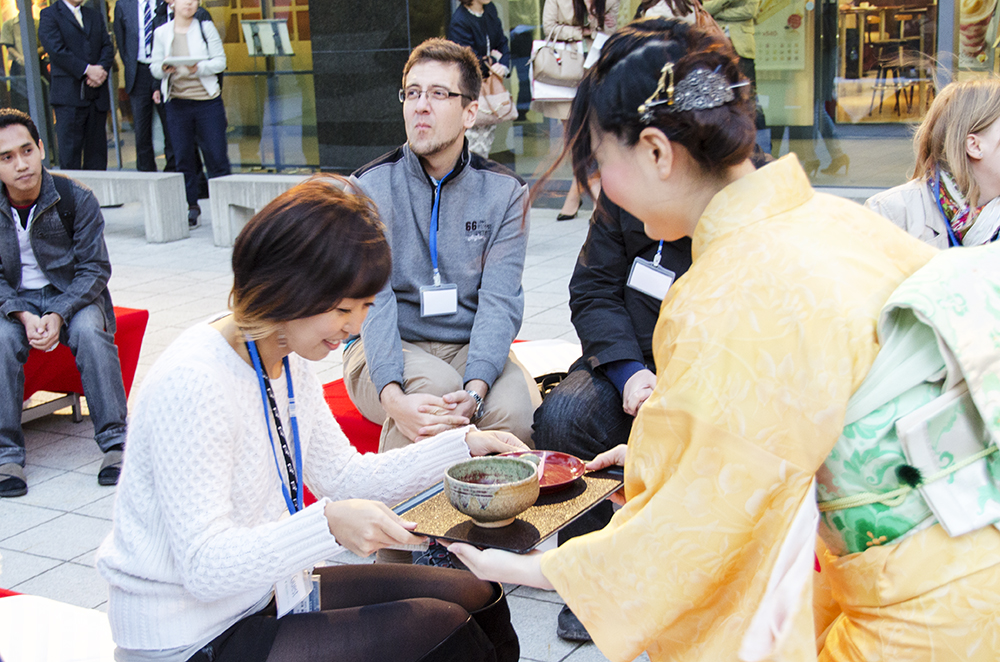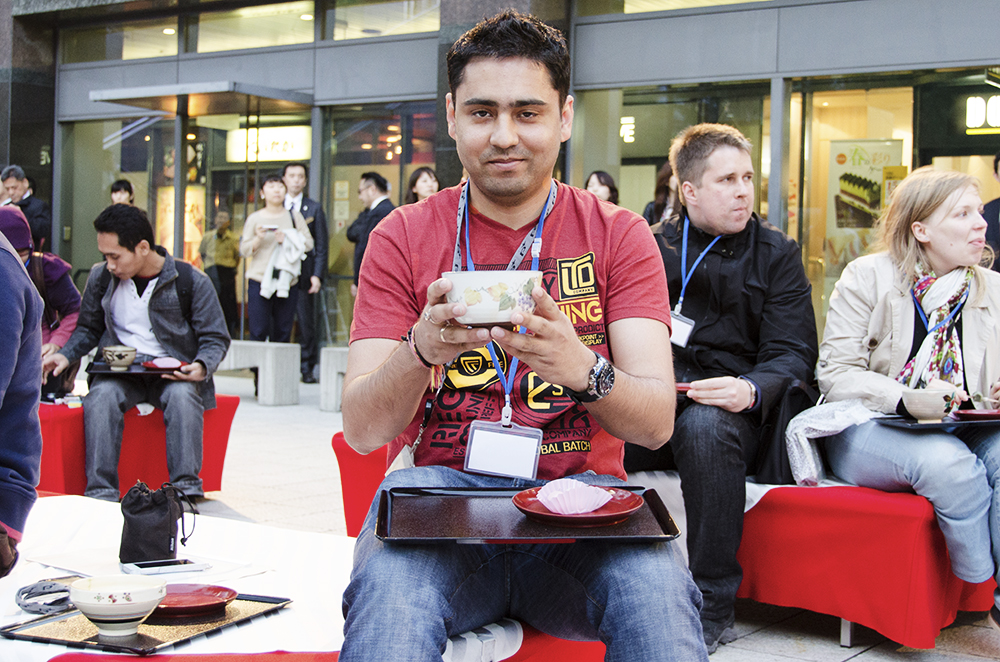 Some of our designers decided to have a taste as well.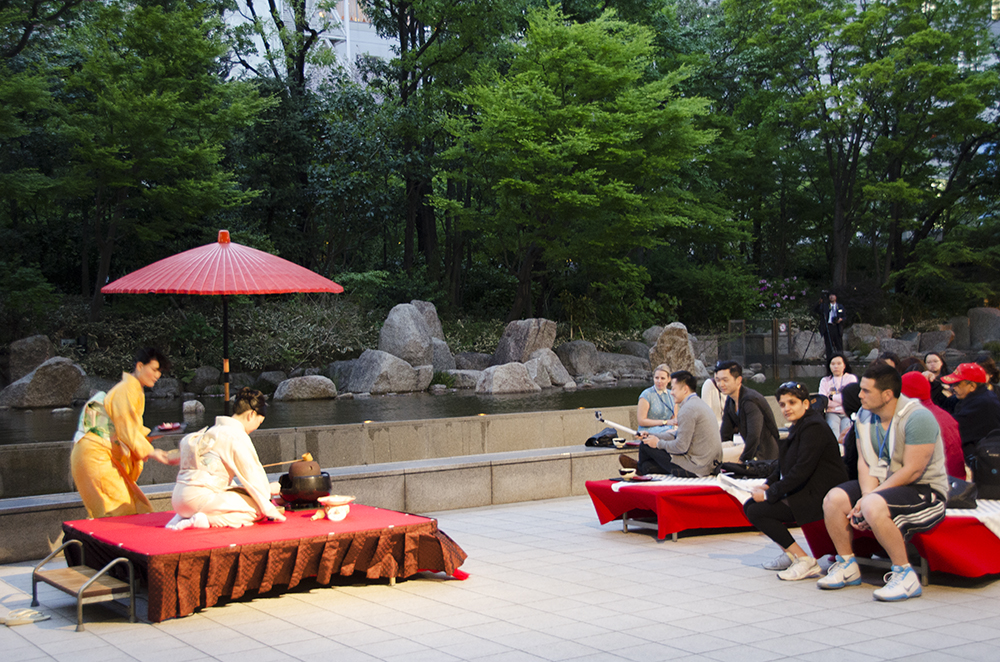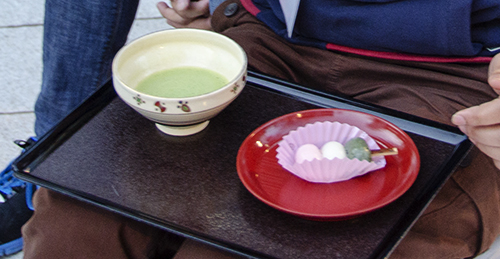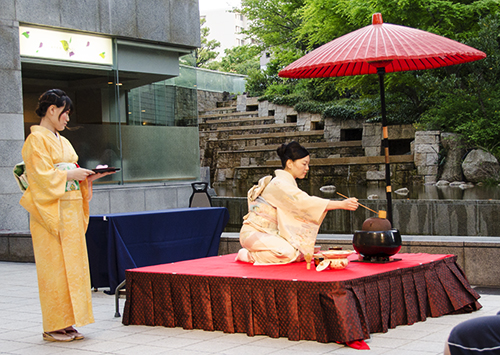 After the tea party, it was time for the illumination event in the adjacent garden. After taking in the breathtaking night view of Osaka from the observatory at the top of the building, attendees got to experience a leisurely evening stroll in the garden at the foot of the building. From this day on, the trees in this garden were going to be illuminated in the evening throughout the year, in a variety of vibrant colors that change with the time of year. Since this was a special event, we got to see a six-minute special performance showing the various colors of the seasons!
Illumination in the Garden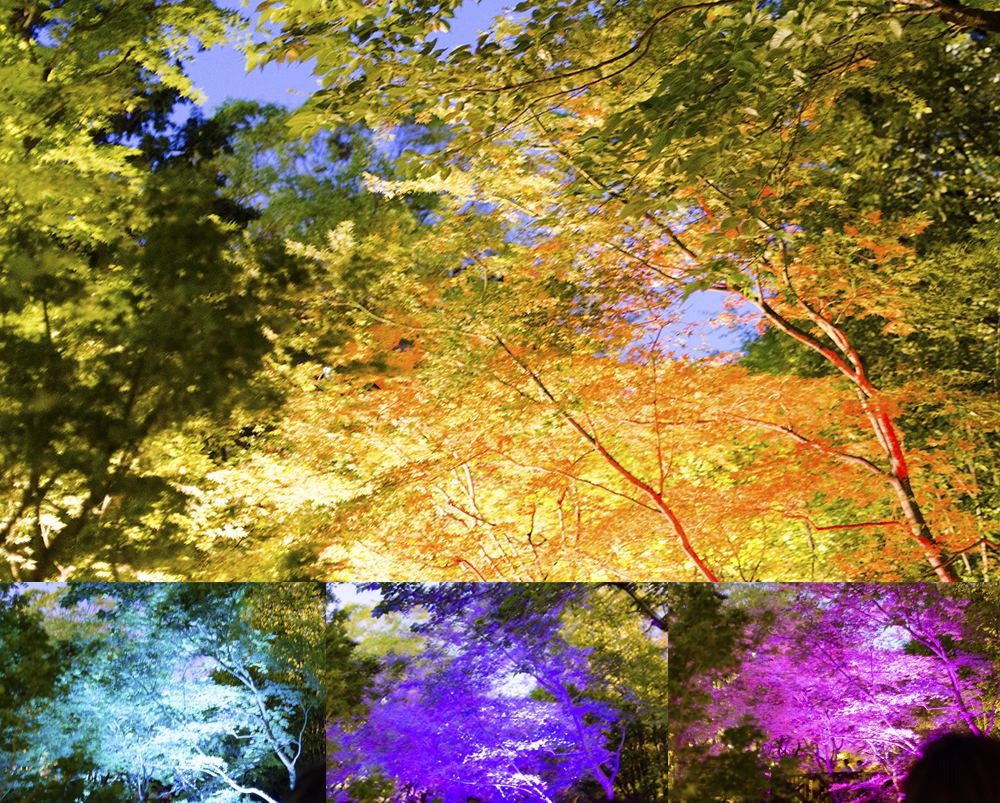 This garden is actually a popular spot for PG staff to take a stroll and relax during their lunch break. It helps to take your mind off the bustle of the city! (You can even see fireflies here in early/mid-June every year!)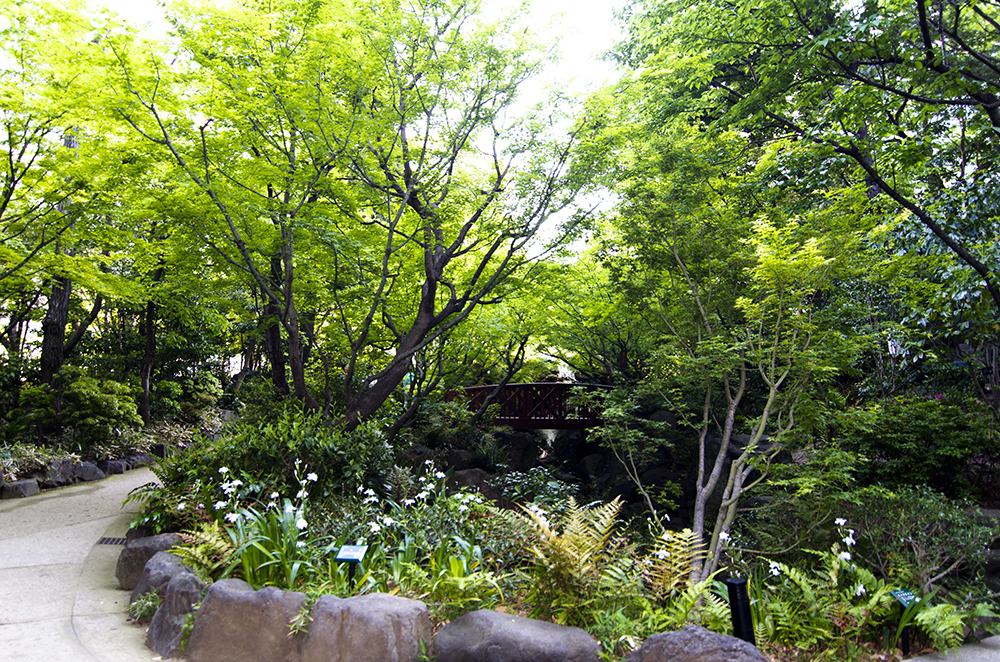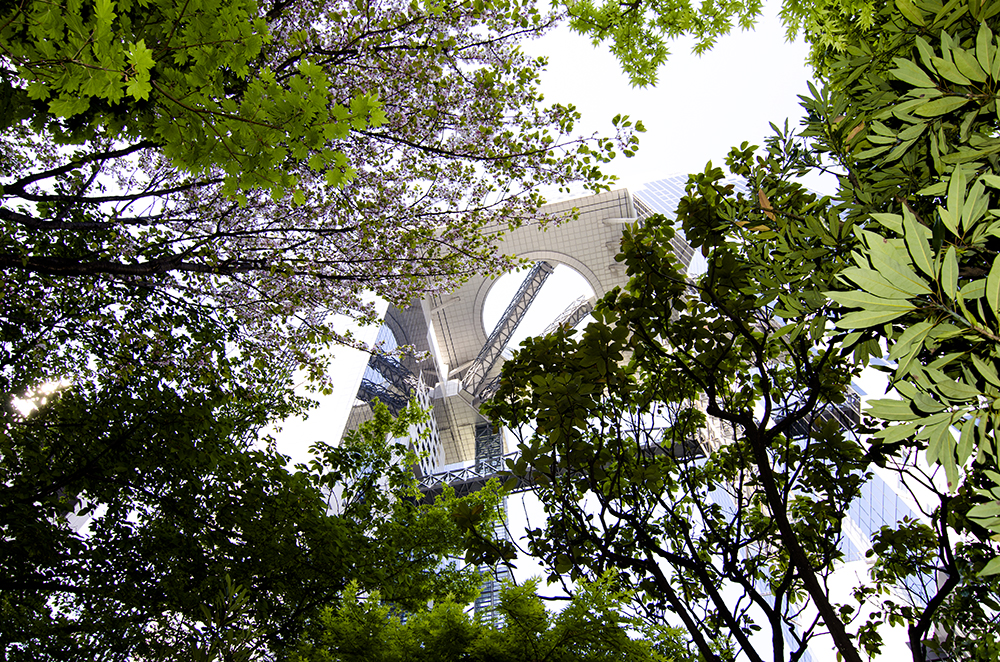 And on some days, when the weather is clear, you might even spot (a slightly chubby version of) a famous personality crawling through the framework! (The website is Japanese, but the pictures should speak for themselves)
You can see how even the building we work in bolsters our creativity!
TAG