Hi, this is Hiroshi Yamaguchi. The piece I've selected from my works to talk about is "ST10 Roll Out, Wonderful 101!"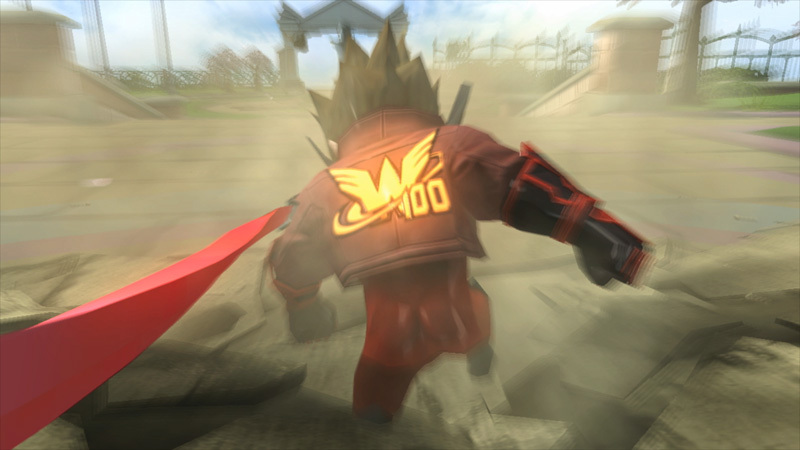 For each game I've worked on here (Bayonetta, Anarchy Reigns, The Wonderful 101), each song has its own special meaning to me, so this was a hard question to answer. In the end, I decided to go with the staff roll of our most recent title, The Wonderful 101.
The staff roll has a special place in a game's soundtrack. To the player, it' s the music that gives you that sense of release after overcoming the game's many obstacles and defeating its final boss. To the development team as well, this is the music we see while our names flash across the screen, telling us "well done" after a long, hard production cycle. It goes without saying then, that this music needs to be a triumphant, celebratory piece. The three keywords I always keep in mind as I write it are "catchy", "lively", and "moving." As the production cycle comes to an end, I gather up my remaining strength and filter all of my energy into writing this song, so I always end up having strong memories of it.
As an aside, I'd say my favorite staff rolls would have to be Secret of Mana's "The Second Truth from the Left" and Chrono Trigger's "To Far Away Times." Either piece still gives me the chills when I listen to it now.
Below are some of Yamaguchi's other compositions. Which is your favorite?
From Bayonetta:
One Of A Kind
Riders Of The Light
Fly Me To The Moon (∞ Climax Mix)
Let's Dance Boys!
From Anarchy Reigns:
Sound The Alarm
Play My Ass Off
Here We Go
Asylum
From The Wonderful 101:
The Won-Stoppable Wonderful 100
ST01 Roll Out, Wonderful 100! Battle in the Blossom City Burbs
Tables Turn
ST04-1 Defend Neo Mu
TAG