"Water!
Earth!
Fire!
Air!
Only PlatinumGames can master all 4 elements to turn them into an AWESOME ACTION GAME!"
We are very proud to announce "The Legend of Korra™," a joint project between PlatinumGames, Inc., Activision Publishing, Inc., and Nickelodeon. We are all huge fans of the show, so it was a great honor for us to get to work on an action game taking place in the Avatar universe. We've tried our best to do justice to the original animation, and we think that Korra aficionados, as well as long-time fans of our games, will not be disappointed!
— Atsushi Kurooka, Producer
Read the official press release below!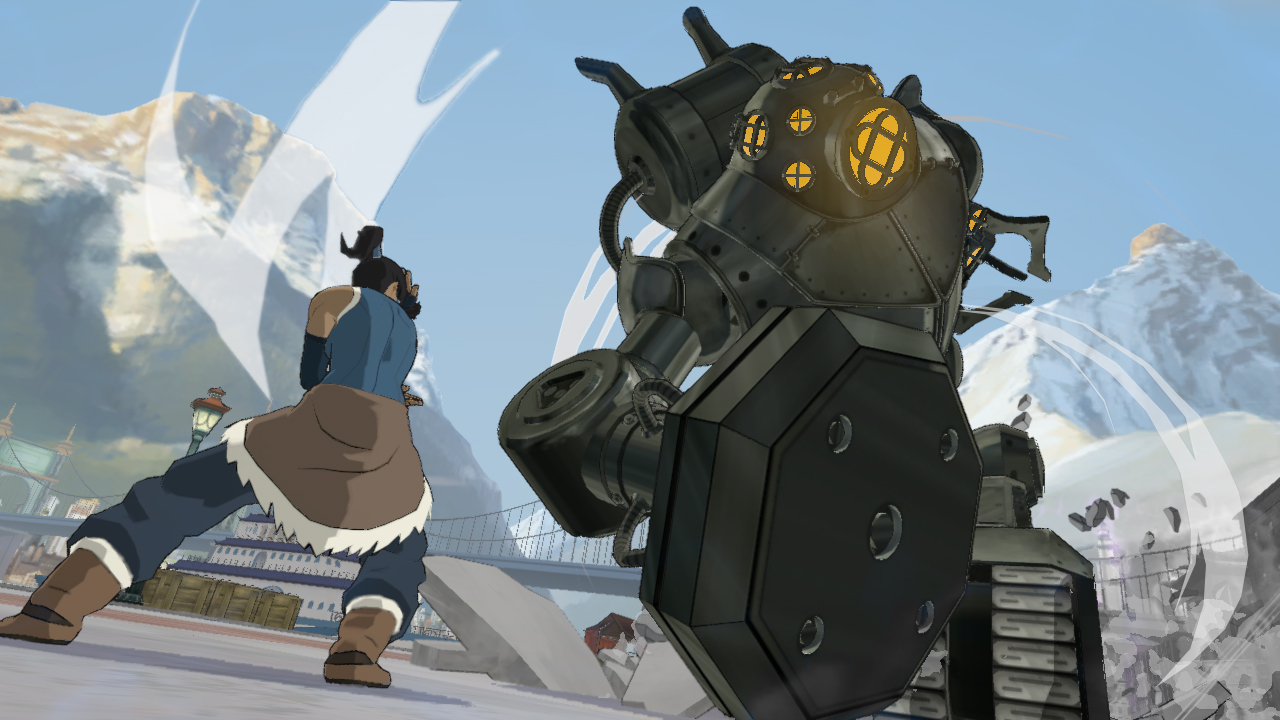 NICKELODEON CONTINUES RELATIONSHIP WITH ACTIVISION PUBLISHING, INC. TO PRODUCE THE LEGEND OF KORRA VIDEO GAME
Fans Can Select Video Game Cover Art Via The Legend of Korra Facebook Page
 NEW YORK – June 26, 2014 – Nickelodeon and Activision Publishing, Inc., a wholly owned subsidiary of Activision Blizzard, Inc. (NASDAQ: ATVI) today announced plans to develop and publish the first-ever video game inspired by the fan-favorite animated series, The Legend of Korra. The Legend of Korra digital video game is developed by PlatinumGames, Inc. and capitalizes on the studio's pedigree of creating visually flourishing experiences with fast-paced, dynamic combat. The game is planned to be available for download this fall on Sony's PlayStation®4 and PlayStation®3 computer entertainment systems; Xbox One, the all-in-one games and entertainment system and Xbox 360 games and entertainment system from Microsoft; and Windows PC.
The Legend of Korra fans will have the unique opportunity to select the cover art for this digital video game by voting on three different concepts drawn by one of the show's character designers, Christie Tseng. Fans can visit https://www.facebook.com/legendofkorra to cast their vote. Voting will run through June 30 at midnight PST.
"We are thrilled to expand our relationship with Activision Publishing, Inc. to bring the hit animated series from TV screens to gamers everywhere," said Yaacov Barselah, Vice President of Games & Digital Publishing New Business, Nickelodeon. "Capturing the true essence and exquisite creative of the series, The Legend of Korra games are sure to captivate fans as they delve into the rich and exciting world of Korra." The Legend of Korra video game follows Korra, a strong-willed young woman who, as the reincarnation of the Avatar, can bend the four primal forces of nature to her will. Scripted by staff writer Tim Hedrick and consulted by series cocreators and executive producers Bryan Konietzko and Michael DiMartino, the game's original adventure takes place between Books Two and Three of the TV program allowing for an authentic Avatar experience. The game's cell-shaded visuals recreate the beautiful look and immersive feel of the show, with colorful, vivid detail going into every action, elemental effect and animated story sequence.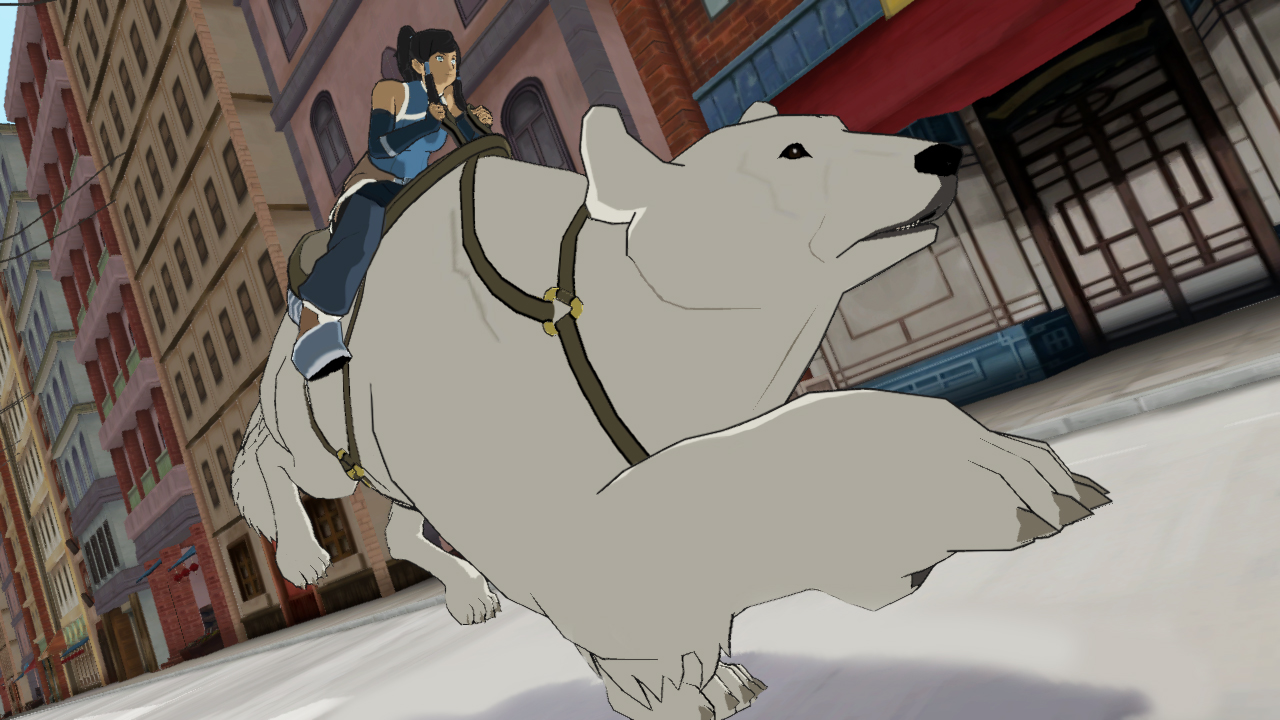 The Legend of Korra is a single player, action-packed brawler, in which Korra's mastery of martial arts and the four elements – fire, earth, air, and water – can be used on the fly to bolster her combos and counters against foes. Throughout the game, Korra's polar bear-dog, Naga, will aid her in high-speed traversal segments. The game also brings to life the series' competitive sport, Pro-Bending, in which teams of three use the elements to fight for territory in an arena.
A handheld version of The Legend of Korra for the Nintendo 3DS™ hand-held system is also being developed by Webfoot Technologies, as a retail-only release. The handheld version of the game will feature a similar story, and is a single-player, turn-based strategy RPG, in which players focus on tactically maneuvering Korra and her allies on the battlefield.
 About The Legend of Korra Series
Set 70 years after the events of Avatar: The Last Airbender, The Legend of Korra follows the next Avatar after Aang–a teenage girl named Korra (Janet Varney) who is from the Southern Water Tribe. Korra lives in Republic City, the modern "Avatar" world that is a virtual melting pot where benders and non-benders from all nations live and thrive. Under the tutelage of Aang's son, Tenzin (J.K. Simmons), Korra continues her Avatar training while dealing with the dangers at large. The series is co-created and executive produced by Michael DiMartino and Bryan Konietzko, co-creators of the Emmy Award-winning Avatar: The Last Airbender. Joaquim Dos Santos is co-executive producer.
The Legend of Korra voice cast includes Janet Varney (Dinner and a Movie) as Korra, David Faustino (Married…with Children) as Mako, P.J. Byrne (Wolf of Wall Street) as Bolin, J.K. Simmons (The Closer) as Tenzin, Mindy Sterling (Austin Powers: International Man of Mystery) as Chief Lin Beifong, Seychelle Gabriel (Falling Skies) as Asami Sato, Kiernan Shipka (Mad Men) as Jinora, and Eva Marie Saint (Superman Returns) as Katara.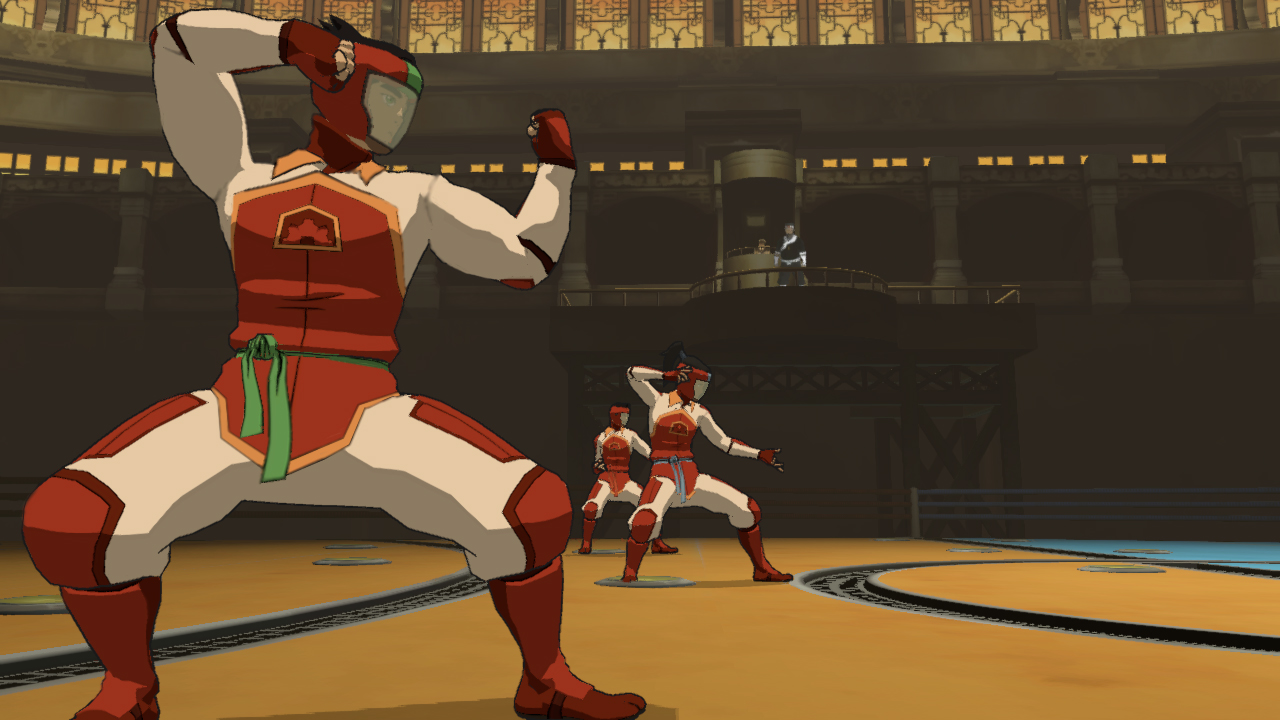 About PlatinumGames, Inc.
PlatinumGames Inc. is an independent entertainment developer based in Osaka, Japan, dedicated to making high quality, next generation games for a variety of hardware platforms. Under the slogan "Taking on the World as the Representative of Japan," PlatinumGames works hard to deliver fresh surprises and new experiences to gamers all over the world.
About Nickelodeon
Nickelodeon, now in its 35th year, is the number-one entertainment brand for kids. It has built a diverse, global business by putting kids first in everything it does. The company includes television programming and production in the United States and around the world, plus consumer products, online, recreation, books and feature films. Nickelodeon's U.S. television network is seen in almost 100 million households and has been the number-one-rated basic cable network for 19 consecutive years.
For more information or artwork, visit http://www.nickpress.com. Nickelodeon and all related titles, characters and logos are trademarks of Viacom Inc. (NASDAQ: VIA, VIA.B).
About Activision Publishing, Inc.
Headquartered in Santa Monica, California, Activision Publishing, Inc. is a leading worldwide developer, publisher and distributor of interactive entertainment and leisure products.
Activision maintains operations in the U.S., Canada, the United Kingdom, France, Germany, Ireland, Italy, Sweden, Spain, Norway, Denmark, the Netherlands, Australia, China and the region of Taiwan. More information about Activision and its products can be found on the company's website, www.activision.com.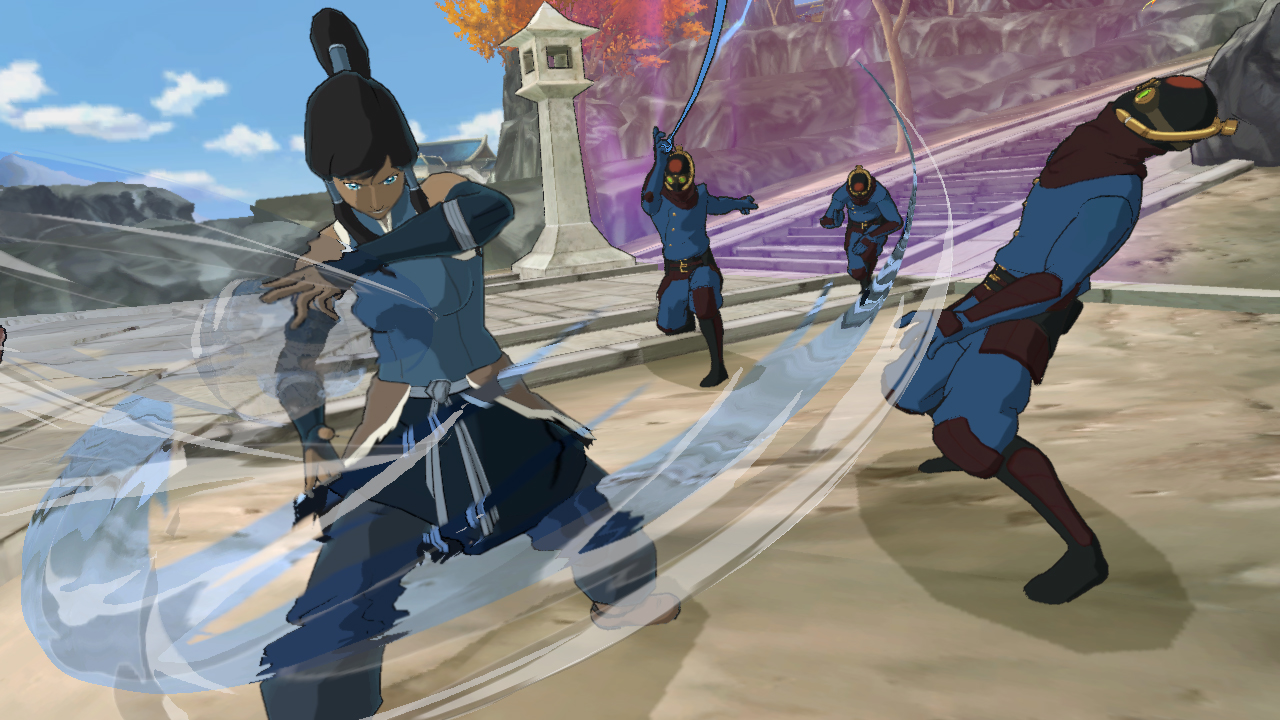 Cautionary Note Regarding Forward-looking Statements: Information in this press release that involves Activision Publishing's expectations, plans, intentions or strategies regarding the future, including statements about the expected release date of The Legend of Korra are forward-looking statements that are not facts and involve a number of risks and uncertainties. Factors that could cause Activision Publishing's actual future results to differ materially from those expressed in the forward-looking statements set forth in this release include unanticipated product delays and other factors identified in the risk factors sections of Activision Blizzard's most recent annual report on Form 10-K and any subsequent quarterly reports on Form 10-Q. The forward-looking statements in this release are based upon information available to Activision Publishing and Activision Blizzard as of the date of this release, and neither Activision Publishing nor Activision Blizzard assumes any obligation to update any such forward-looking statements. Forward-looking statements believed to be true when made may ultimately prove to be incorrect. These statements are not guarantees of the future performance of Activision Publishing or Activision Blizzard and are subject to risks, uncertainties and other factors, some of which are beyond its control and may cause actual results to differ materially from current expectations.
Media Contacts:
Nickelodeon
Tori Fernandes
Tori.fernandes@nick.com
Activision:
Amanda Young
Sandbox Strategies
212.213.2451 ext. 227
amanda@sandboxstrat.com
And here's a sweet little trailer!
TAG