Hi, it's Mari Shimazaki again – lead character designer.
We've got just one week until Bayonetta 2 hits the shelves. Are you ready?
Loki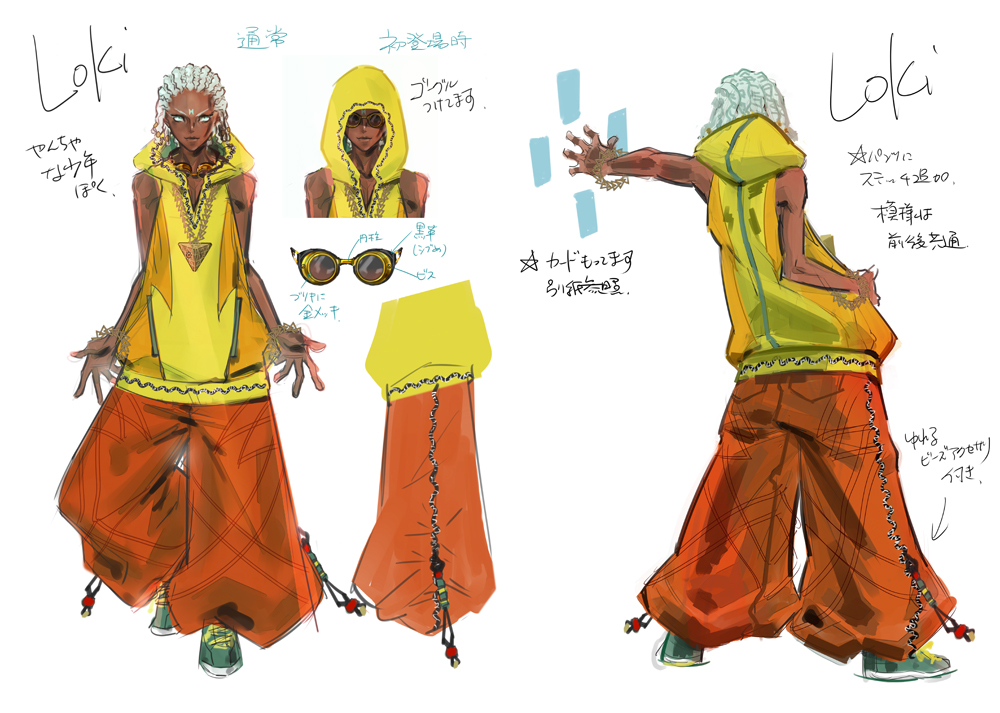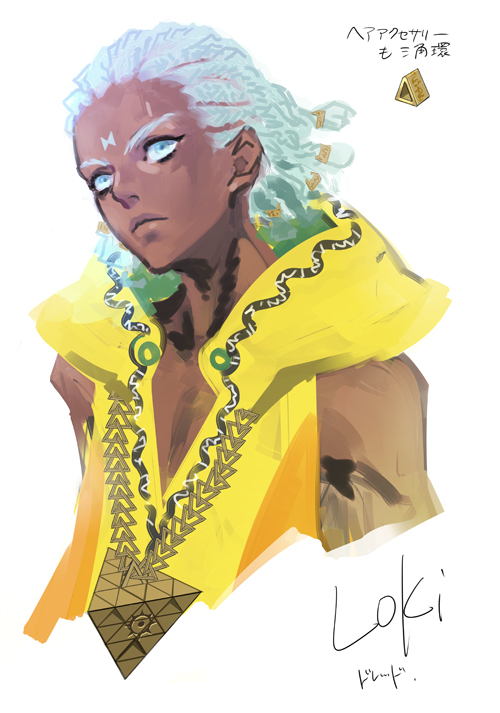 For my last little update before the game goes on sale, I'd like to talk about some new characters at the center of Bayonetta 2's story, and some "extras.
In the original Bayonetta, our main character traveled with a little girl named Cereza. This time, it's a mysterious kid that sports some attitude.
Designing him had its twists and turns. First he was actually planned to be a girl, but Kamiya saw that and said "…I did that the first game." So we changed it to a boy.
If I talk about him too much I'm scared I might ruin some of the game's story, but I think I can at least talk about the colors, accessories, and patterns I chose for him. I wanted him to have a modern look that still was also reminiscent of the otherworldliness of his character.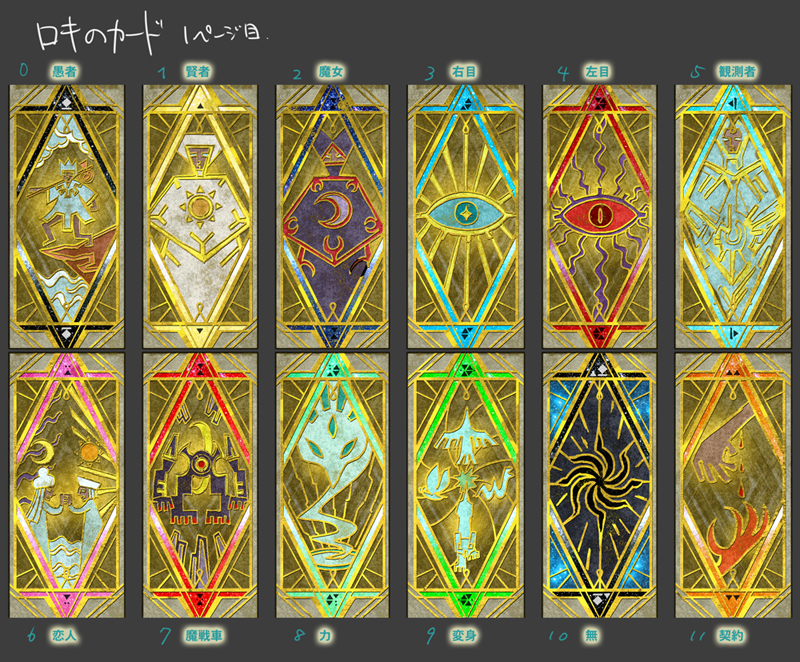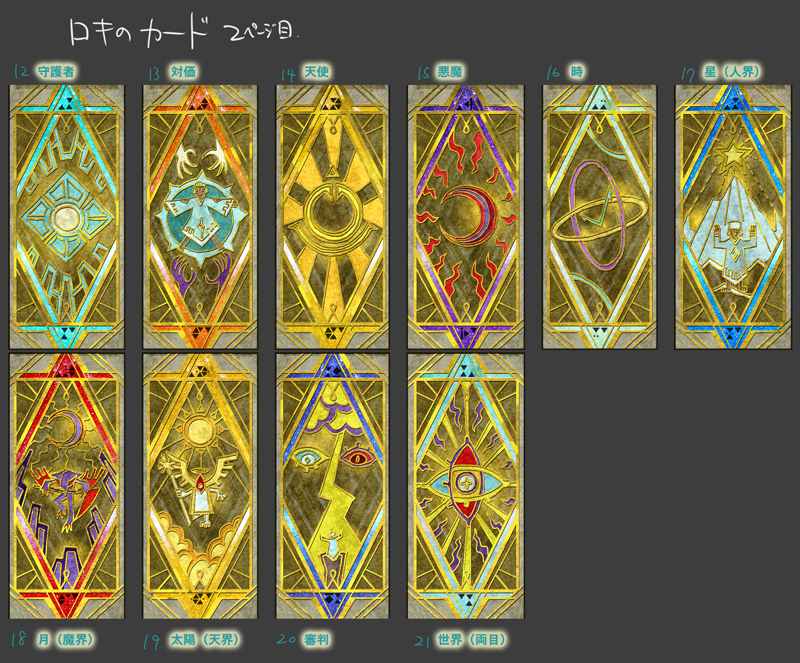 Also, I'll say a thing or two about the cards he uses.
In the actual game you only see him use a few specific ones, but I actually drew an entire set, kind of just because I wanted to.
One set totals to 22 cards.
There are also Verse Cards in the game that preserve the same basic design, but they were a collaboration work between the entire team. They made 53 cards altogether.
If you're into cards those numbers might ring a bell. That's right: they're the same number of cards that you'll find in a set of tarot cards (Major Arcana) and playing cards.
There are a lot of explanations for how tarot cards and playing cards originated, but for Bayonetta 2, I liked to design them thinking "what if the real origin of tarot/playing cards lies with Loki?" That helped me design them to make sense in Bayonetta's world.
As for his 22 card set… can you guess the tarot counterpart for each card?
Might be interesting to put them side by side and try to see if you can tell.
Masked Lumen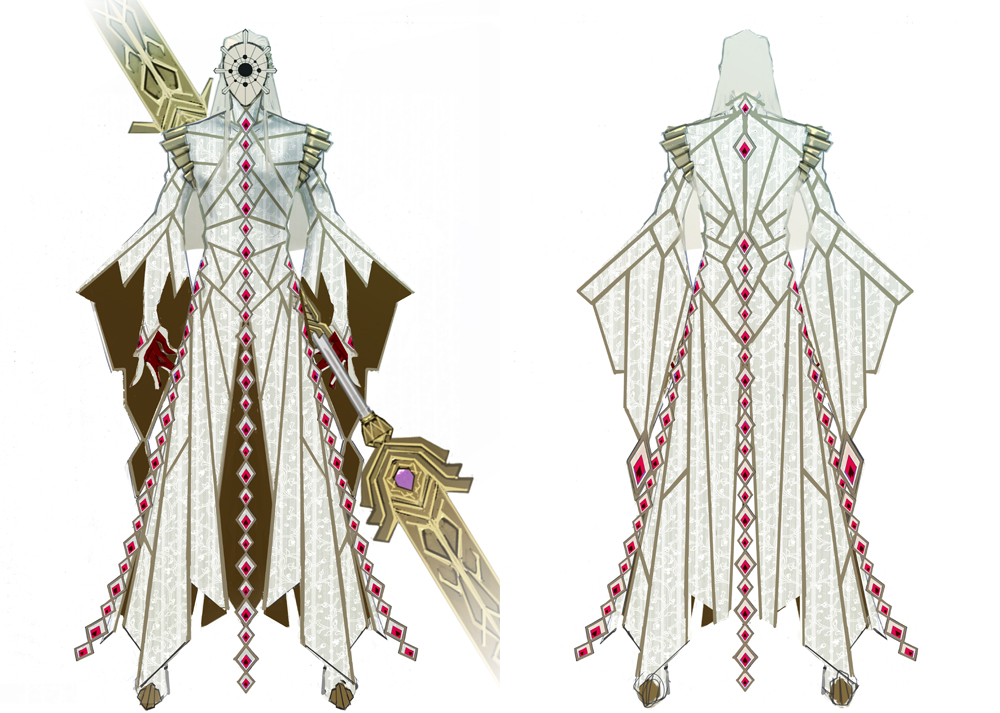 Masked Lumen… another key figure to Bayonetta 2's story.
Just like Loki, I won't tell you too much about who he is to avoid spoilers, but I'll at least say the two concepts that I kept in mind while designing him were "straight lines" and "grace."
Super Mirror/Couture Bullets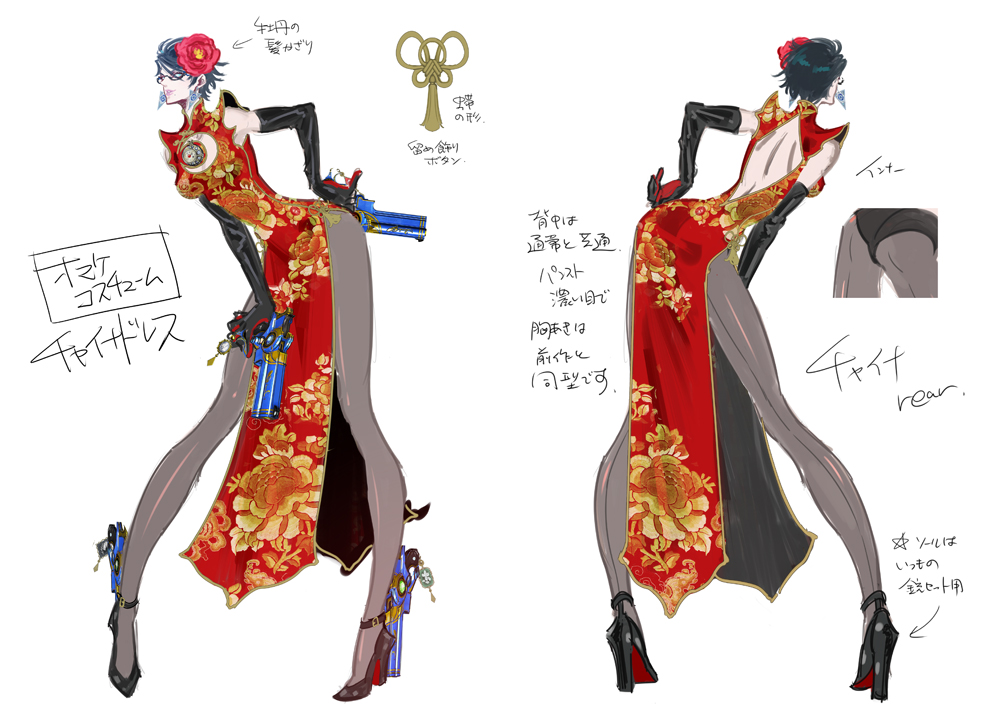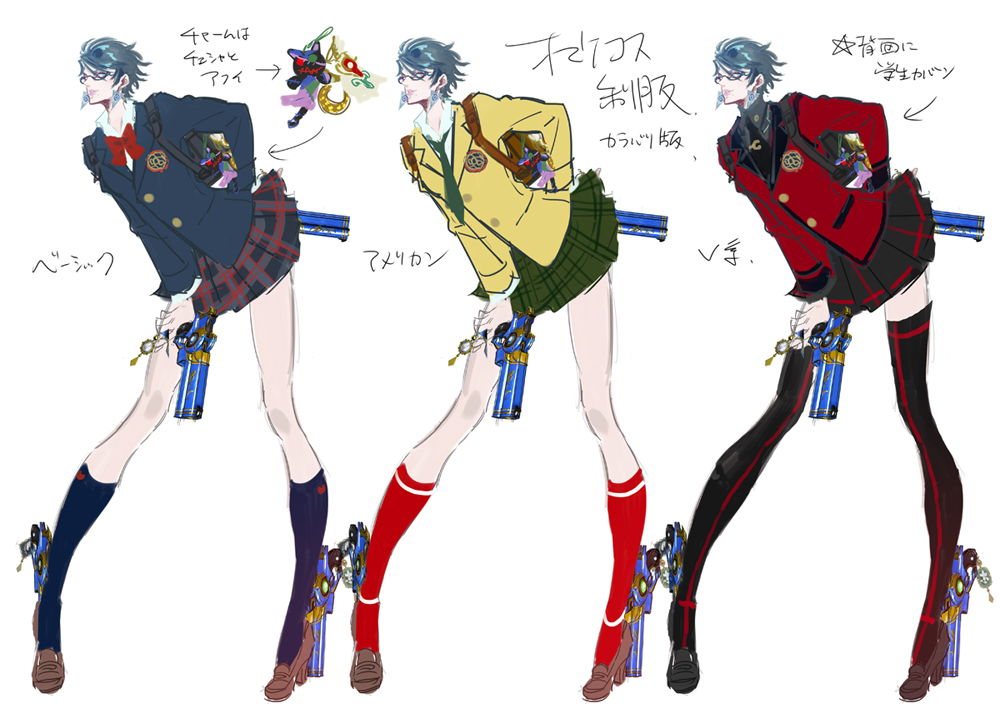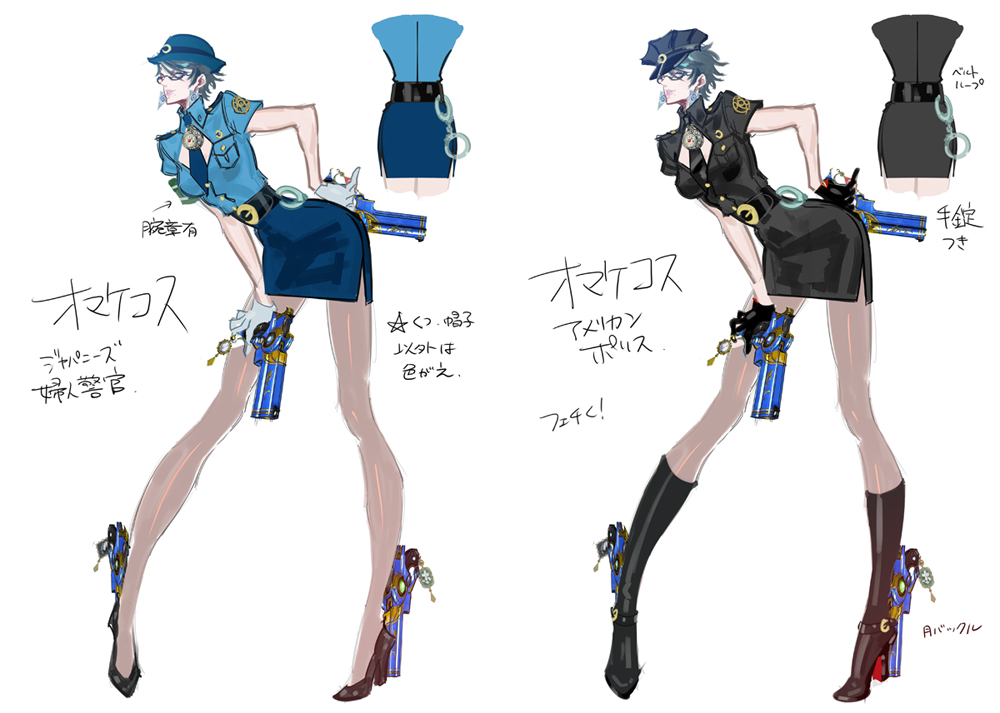 After acquiring the Super Mirror 2, Bayonetta can become an Umbran Gekka, Policewoman, Schoolgirl… They're what'd you'd call "unlockable costumes."
The basic design process I went through for these costumes was to brainstorm with Hashimoto and think about what costumes the fans would like. Then, out of those, Kamiya, Hashimoto, and I each chose a costume of our liking.
For the first Bayonetta, Kamiya was the director, so he chose the P.E. Uniform.
For Bayonetta 2, Hashimoto was the director, and he chose the Umbran Gekka.
Kamiya admitted that he probably indulged himself a bit too much when he made his choices for the first Bayonetta, so he chose something with a bit more mass appeal for this game: the policewoman. Hashimoto chose the Umbran Gekka, and I chose the schoolgirl outfit.
The process taught us about each other's individual preferences, which was fun.
During game development, we always get to making these extras at a time when the staff really have their hands full. Sometimes it's hard to put in everything we want, but we all still really want our fans to enjoy the game as much as possible, so we do what we can.
Some of the ideas that the staff had were pretty out there. I ended up drawing some interesting sketches so if I ever have the chance I think it'd be fun to show you.
After you finish your first playthrough of the game, be sure to try out the main game, Muspelheim, and Tag Climax in your own favorite costume.
Be just a little more patient—good times are right around the corner!
TAG