NieR:Automata is now on sale in Japan, and on its way to North America and Europe in a matter of days! Leading up to the Japanese release, several artists from PlatinumGames, Square Enix and CyDesignation made some fantastic countdown illustrations to share with our fans, one day at a time, until the game came out. Now that the countdown is over, we've collected them all here for you to enjoy until NieR:Automata comes to your home this week.
12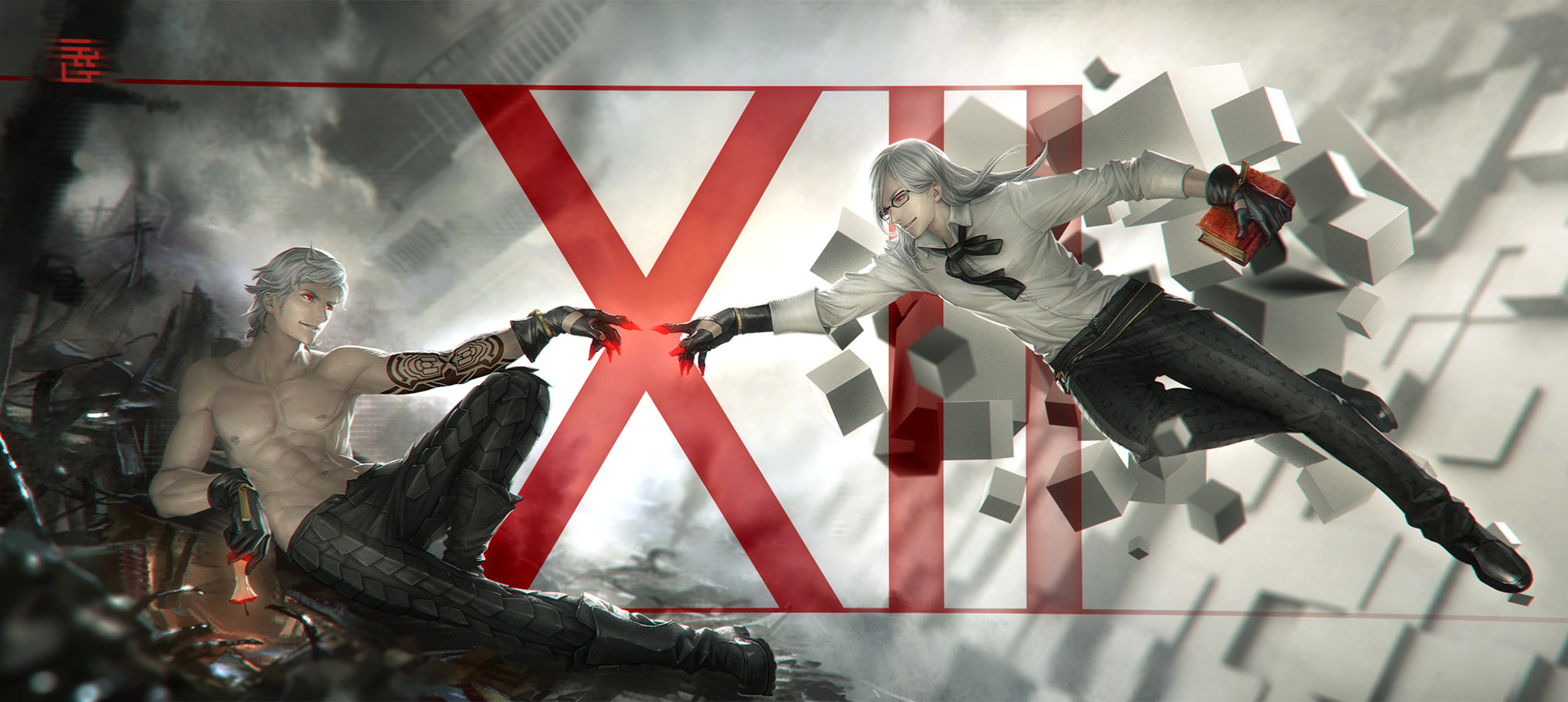 Character modeler Eiji Funahashi kicks off the countdown with this Michelangelo-inspired Adam and Eve.
11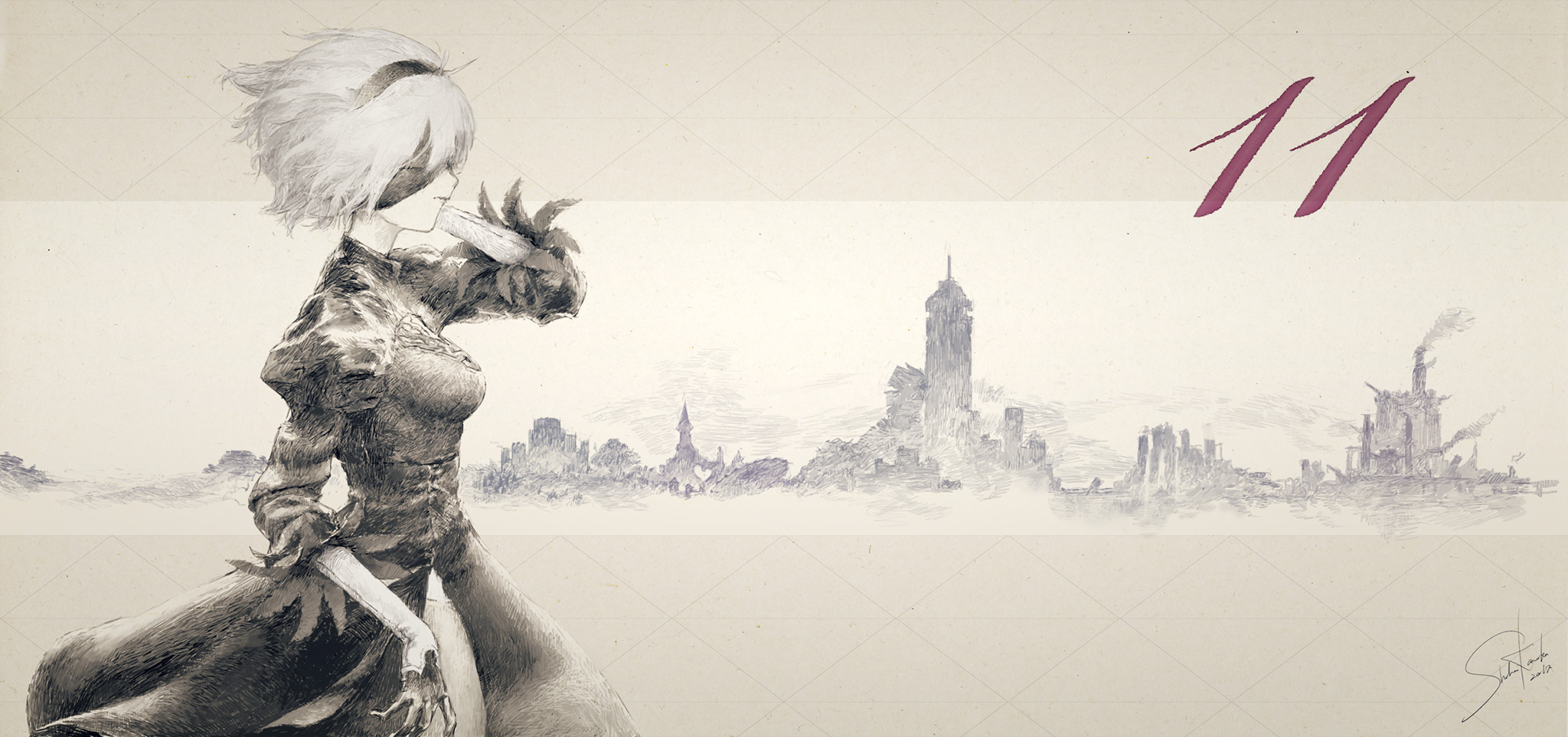 Lighting artist Shohei Kameoka shows off 2B's delicate side.
10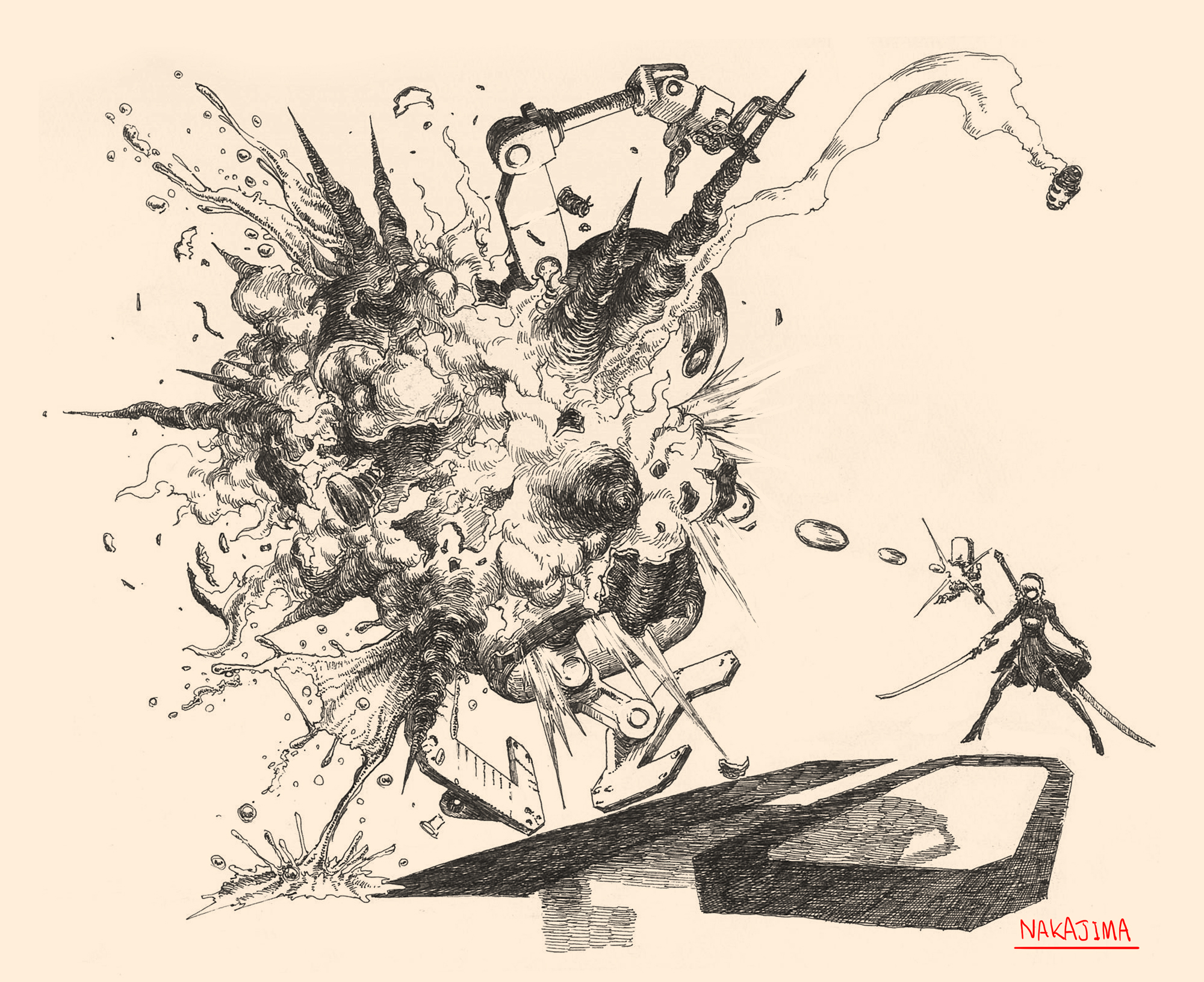 Visual effects artist Shion Nakajima drew inspiration from the "tragically cool moment when a mech gets wrecked" for this detailed piece.
9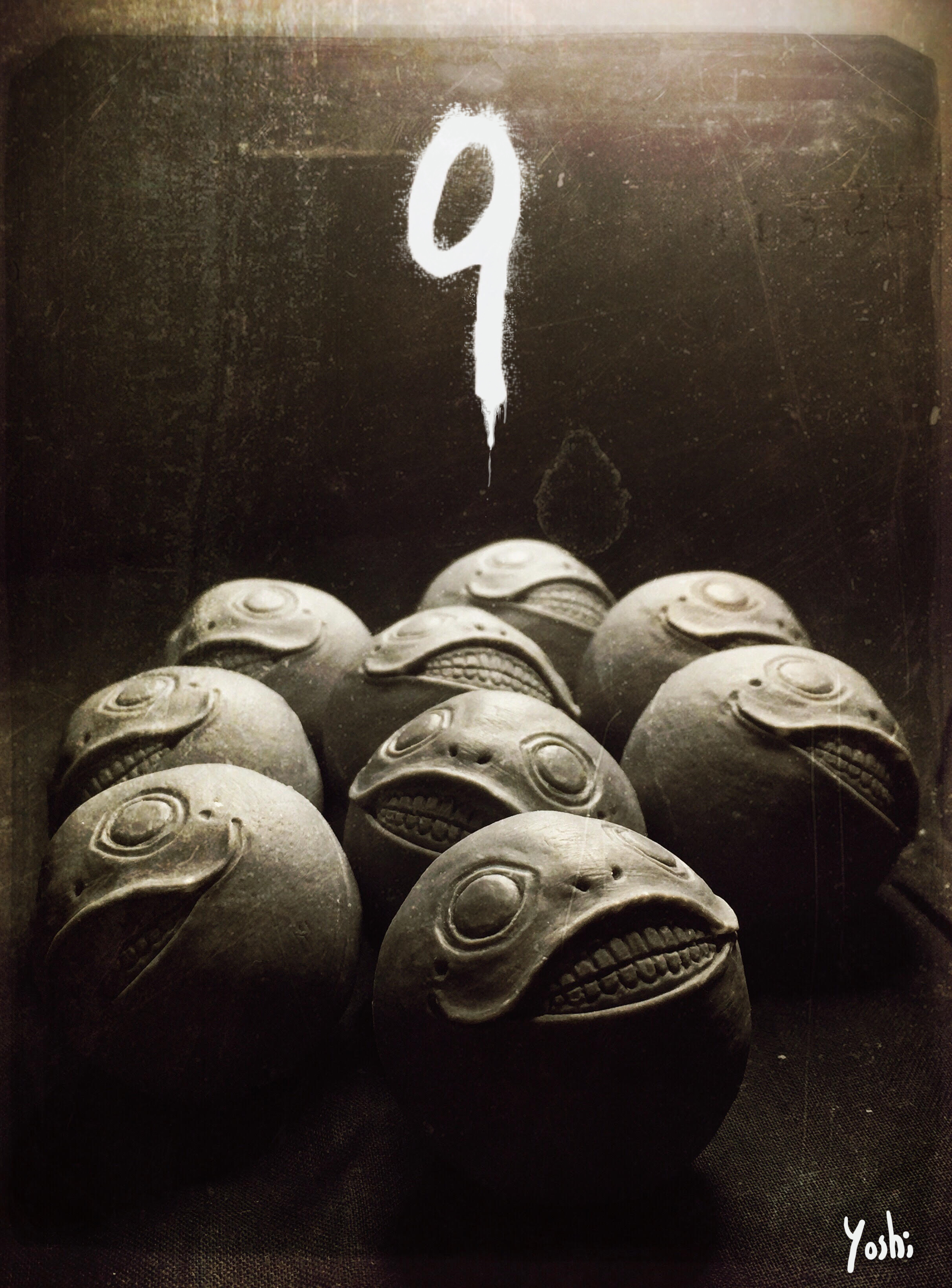 Here's character modeler Yoshikaze Matsushita with an Emil head for each of the nine days left until release. Who doesn't love that face?
8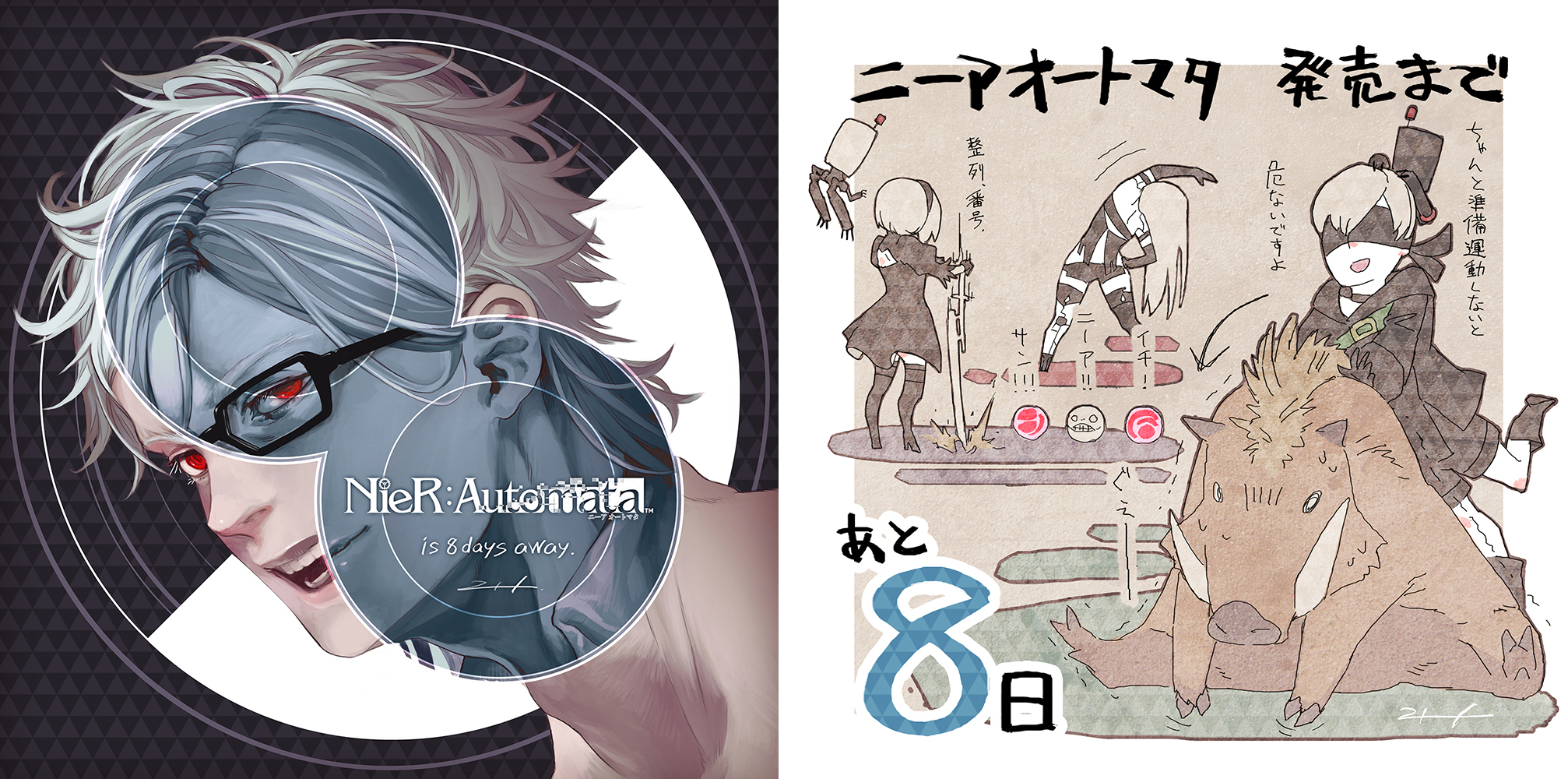 Concept artist Tomoko Nishii brings us a twofer with eight days to go. Remember, kids: Always warm up properly before strenuous physical activity like boar riding.
7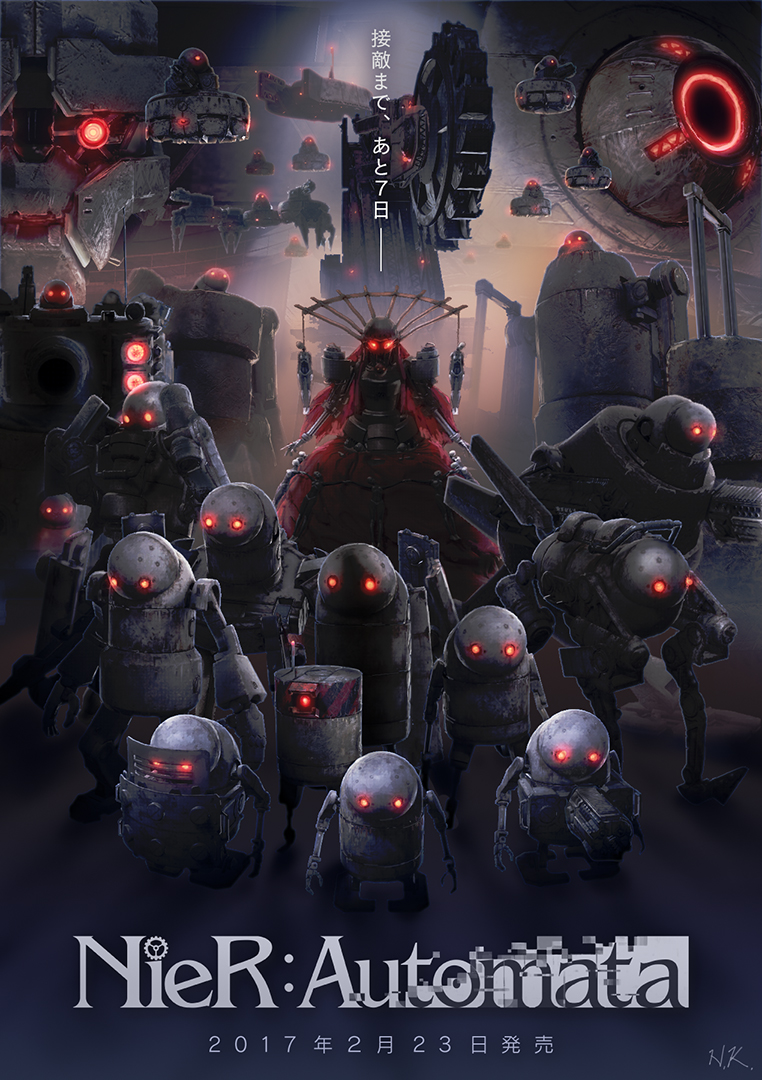 Mecha designer Hisayoshi Kijima asks that you take time to go back and revisit his enemy robot designs – after you've given them a good thrashing the first time through the game, of course.
6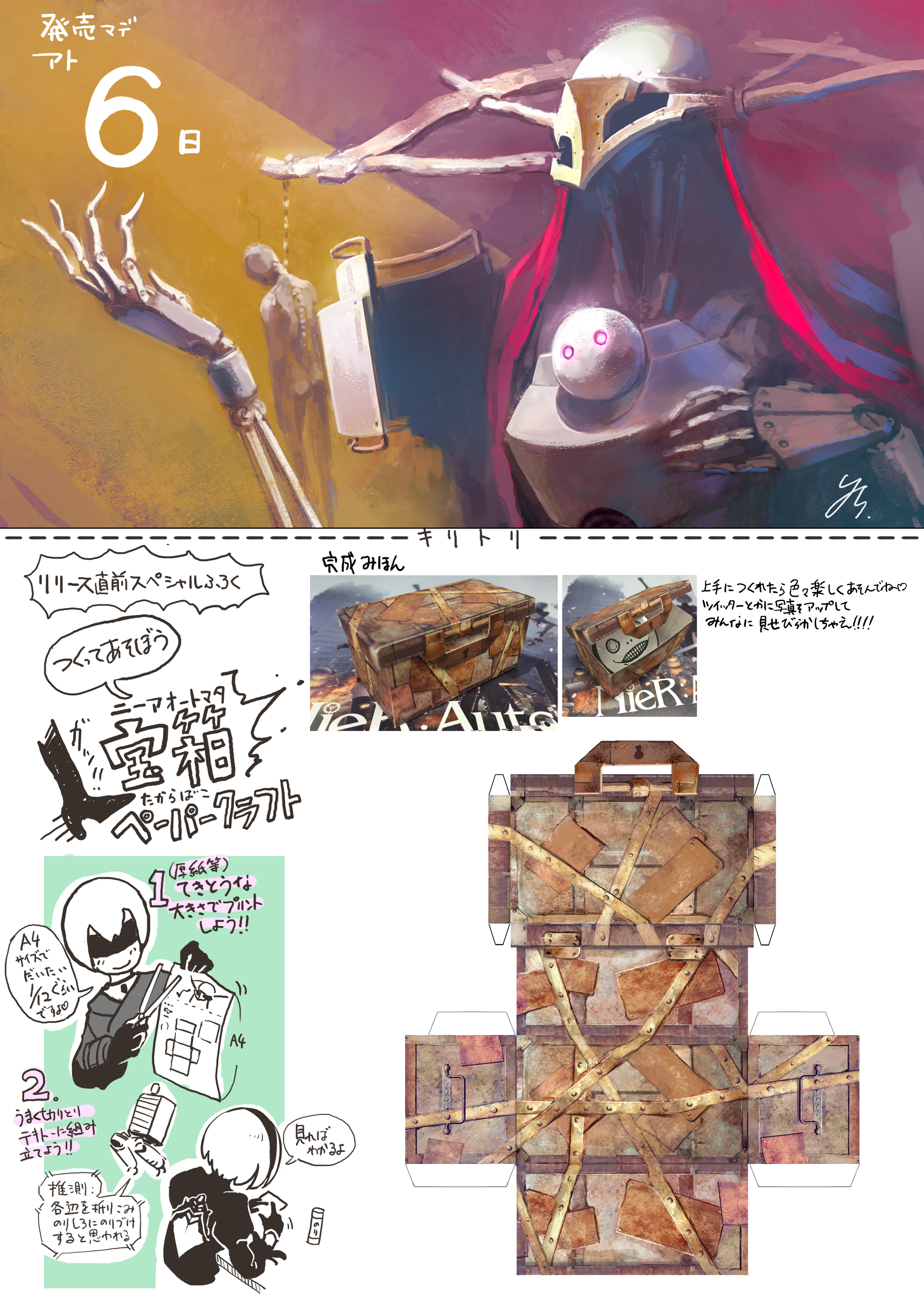 Halfway through the countdown, concept artist Yuki Suda pauses for some arts and crafts.
5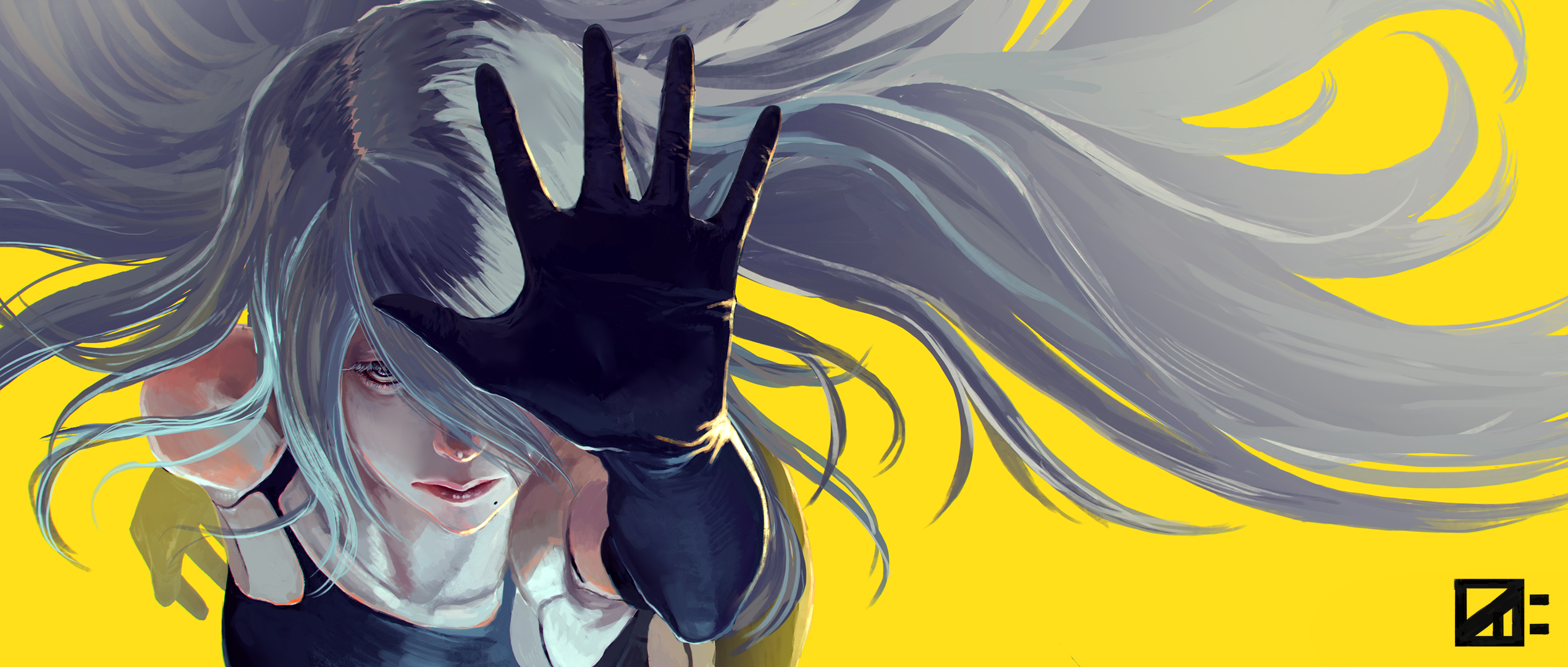 A2 helps us count down from five, thanks to character modeler Hito Matsudaira.
4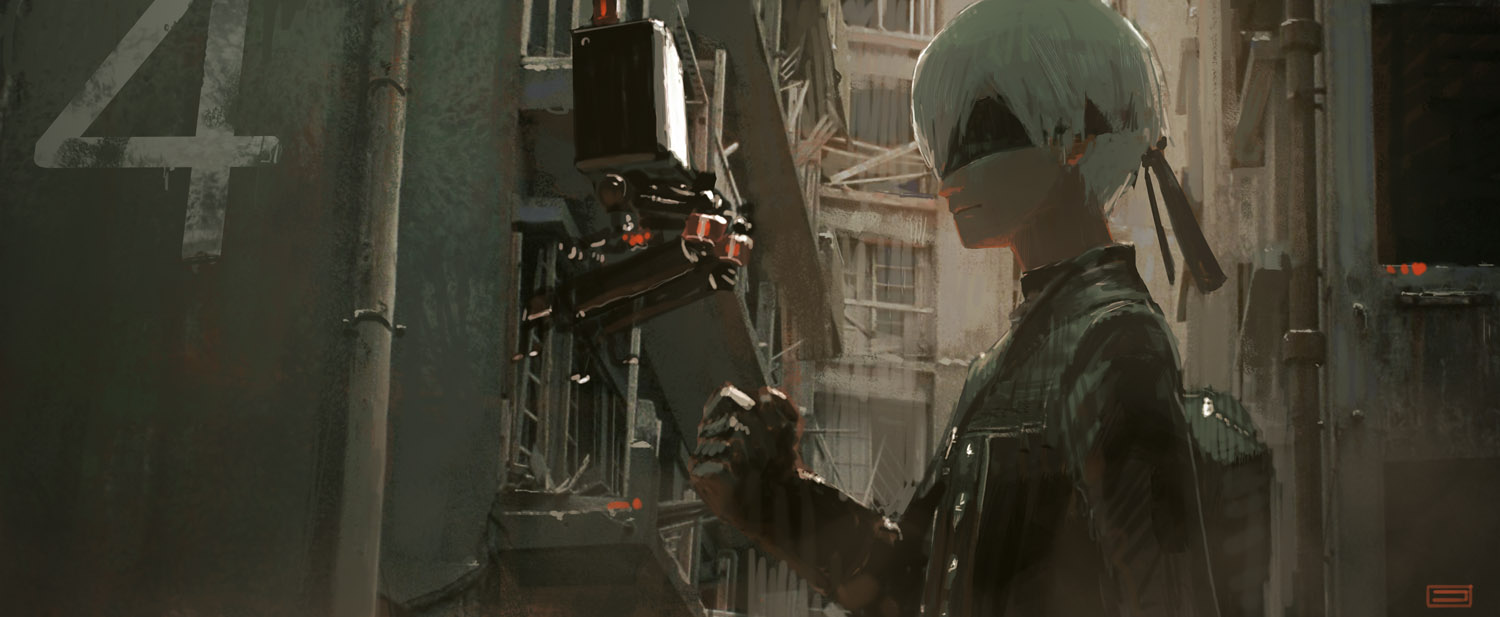 Concept artist Kazuma Koda voiced a little regret over not being able to fit 9S' famous knees in the frame.
3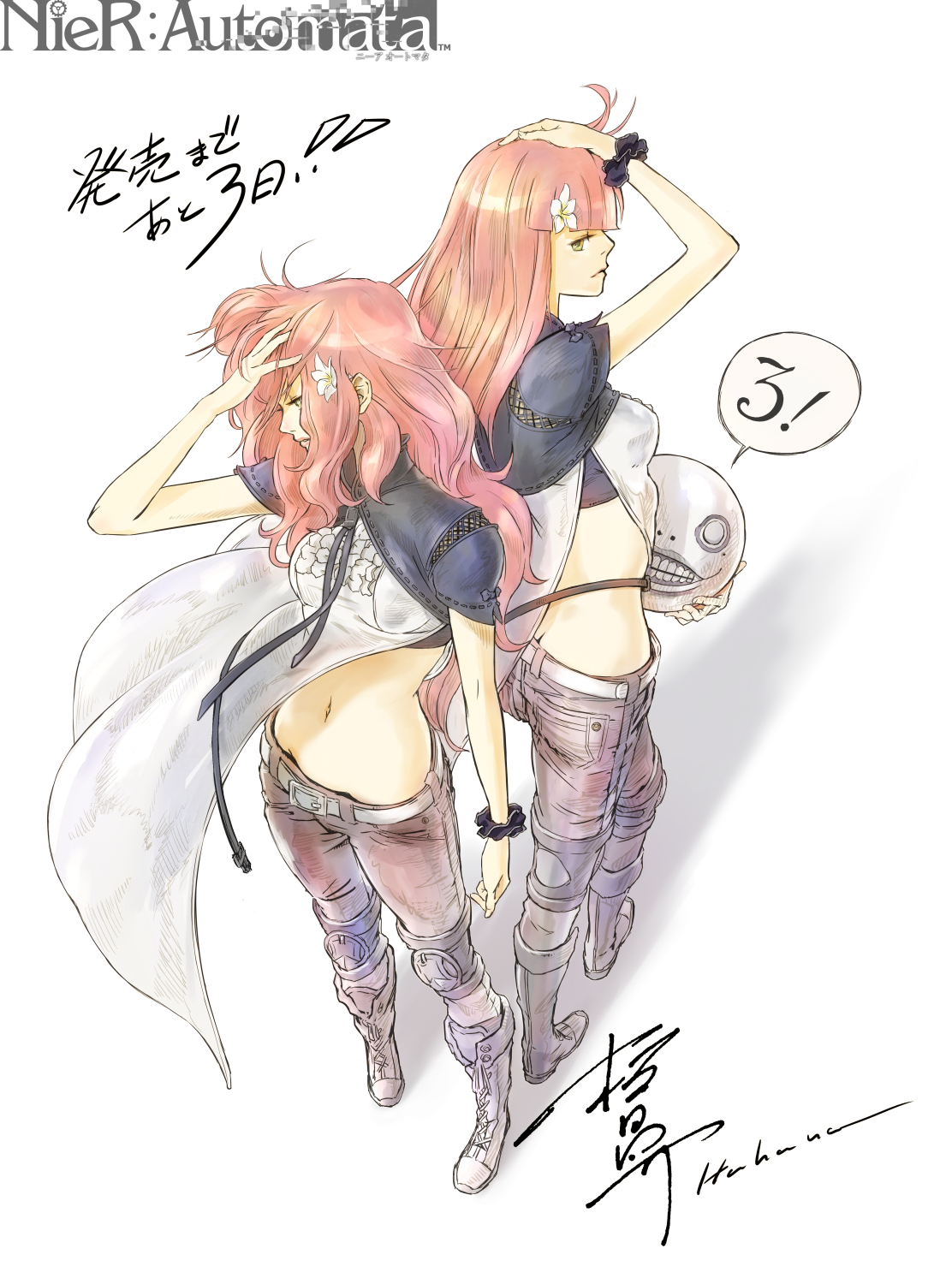 Square Enix's Toshiyuki Itahana, who designed Popola and Devola, provided this drawing of his creations.
2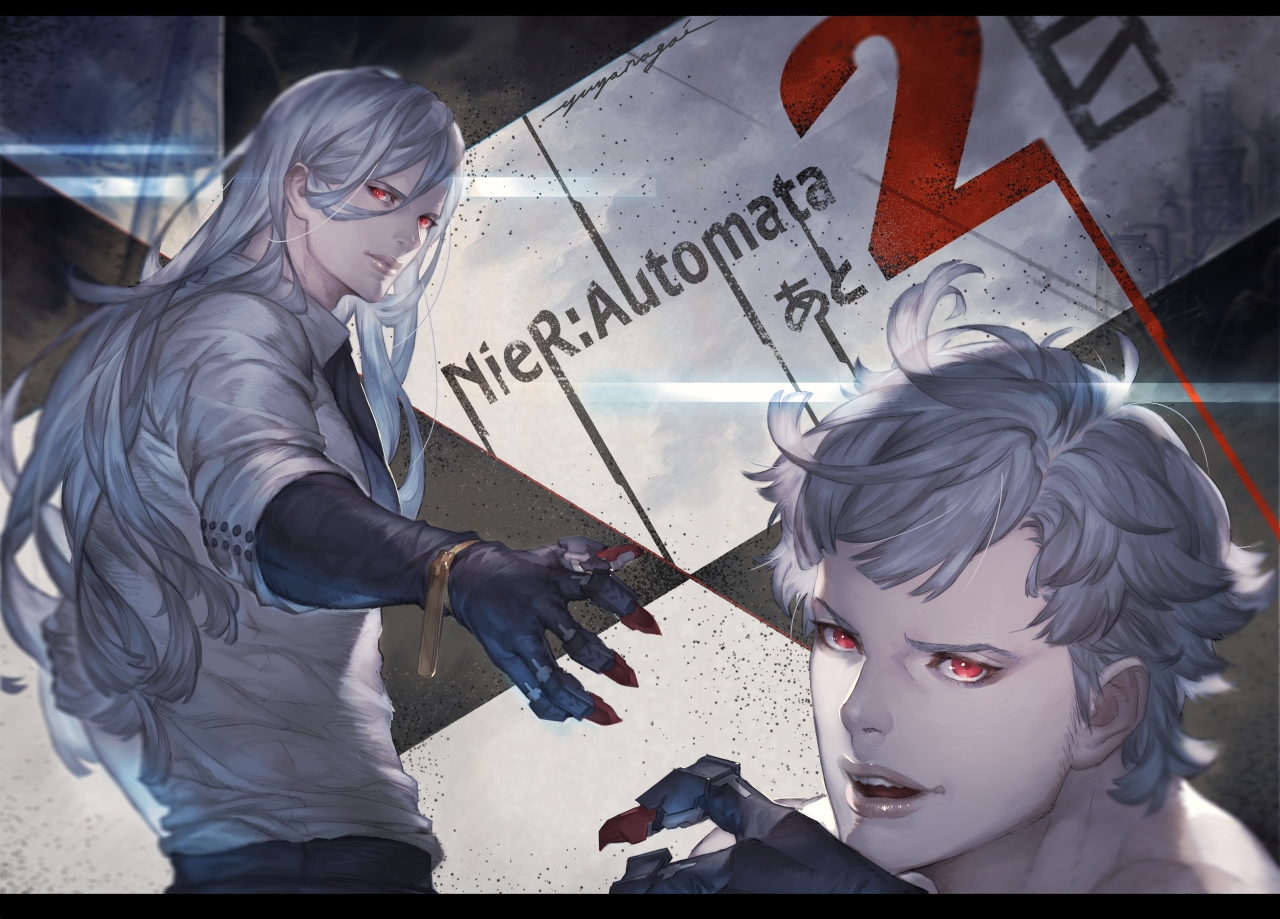 Character designer Yuya Nagai of CyDesignation shows off his handiwork with Adam and Eve.
1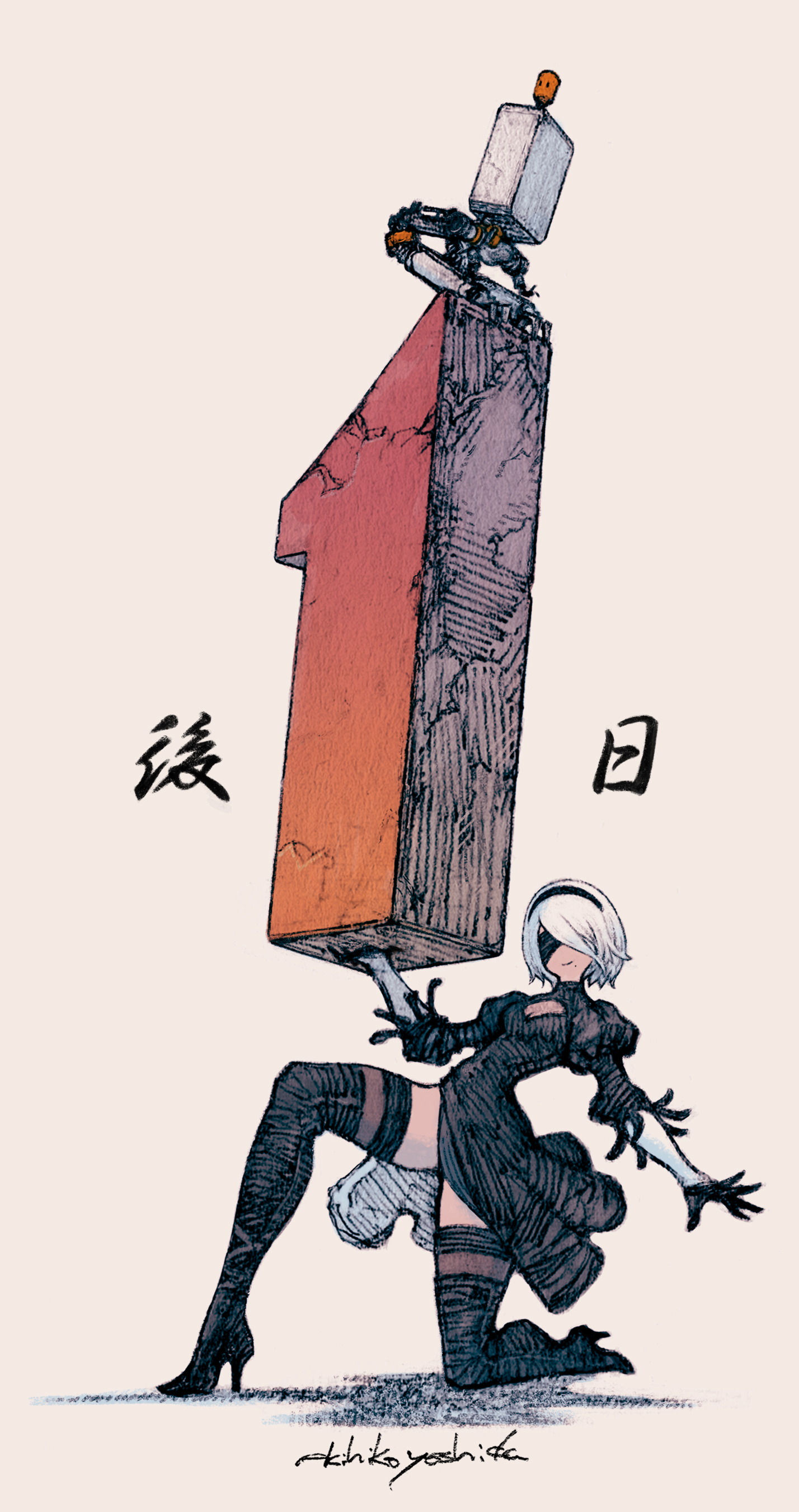 Last but certainly not least, character designer Akihiko Yoshida of CyDesgination celebrates the impending release with this charming 2B.
NieR:Automata is coming to PlayStation 4 in North America on March 7 and Europe on March 10, and to Steam for PC on March 17. If you haven't played DEMO 120161128 yet, be sure to download it for free from your region's PlayStation Store! And don't forget to check out the rest of our blog's NieR:Automata tag for developer blogs and more.
TAG