PlatinumGames has released a new trailer for World of Demons. This trailer contains hordes of yokai that somehow escaped the launch trailer, highlights playable characters Onimaru and Sayo, and shows off the Yokai Art summoning system, in which defeated yokai can become valuable partners in battle. By watching this trailer, the allure of World of Demons will become as clear as a cloudless, moonlit night…
A variety of characters appear in World of Demons.
Here we'd like to introduce them, as well as the talented voice actors who bring them to life.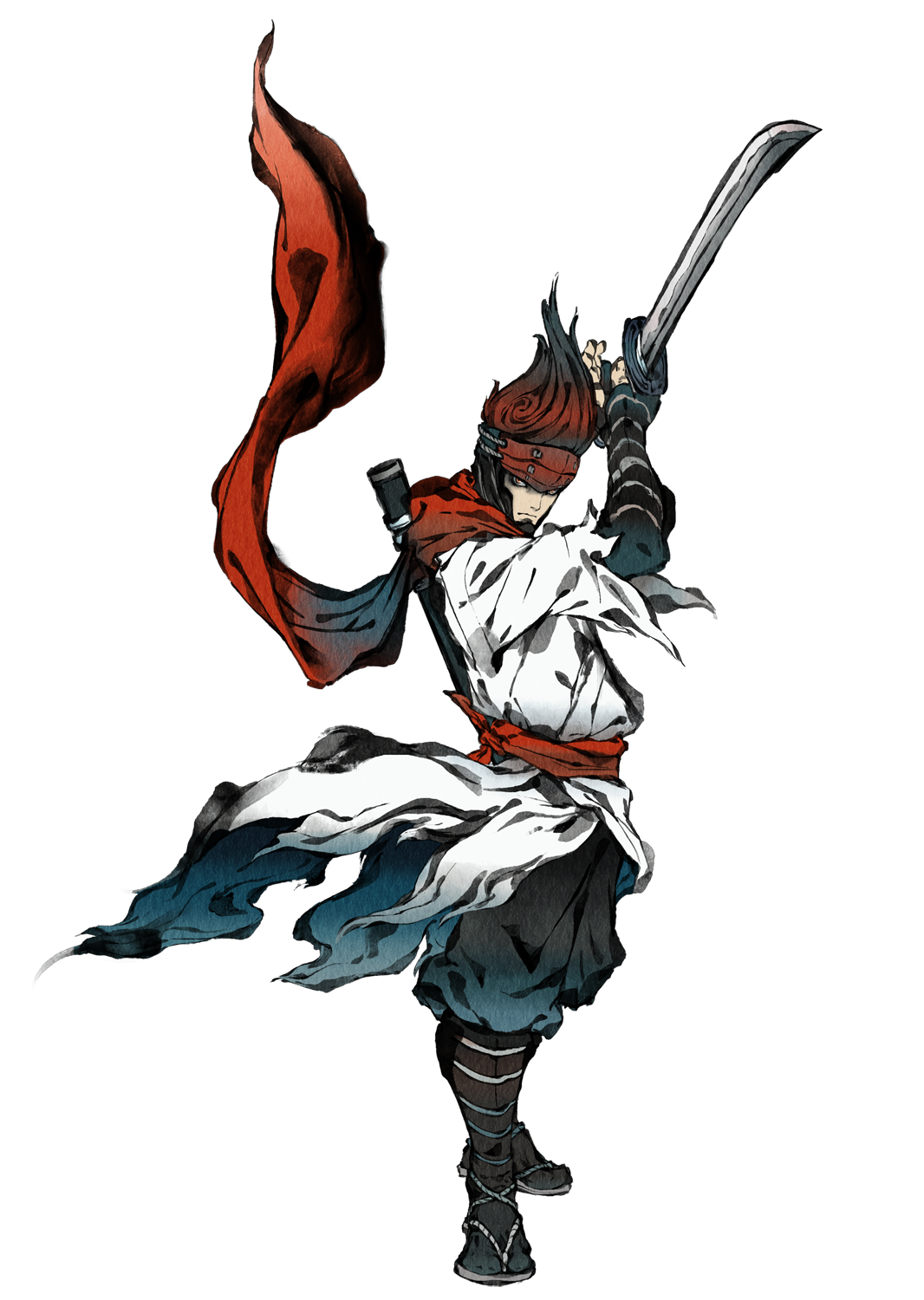 Onimaru (Kazuhiro Nakaya)
A samurai raised in hell, whose true origin is wrapped in mystery. Using a katana, he's a well-balanced fighter who's light on his feet and excels at close combat.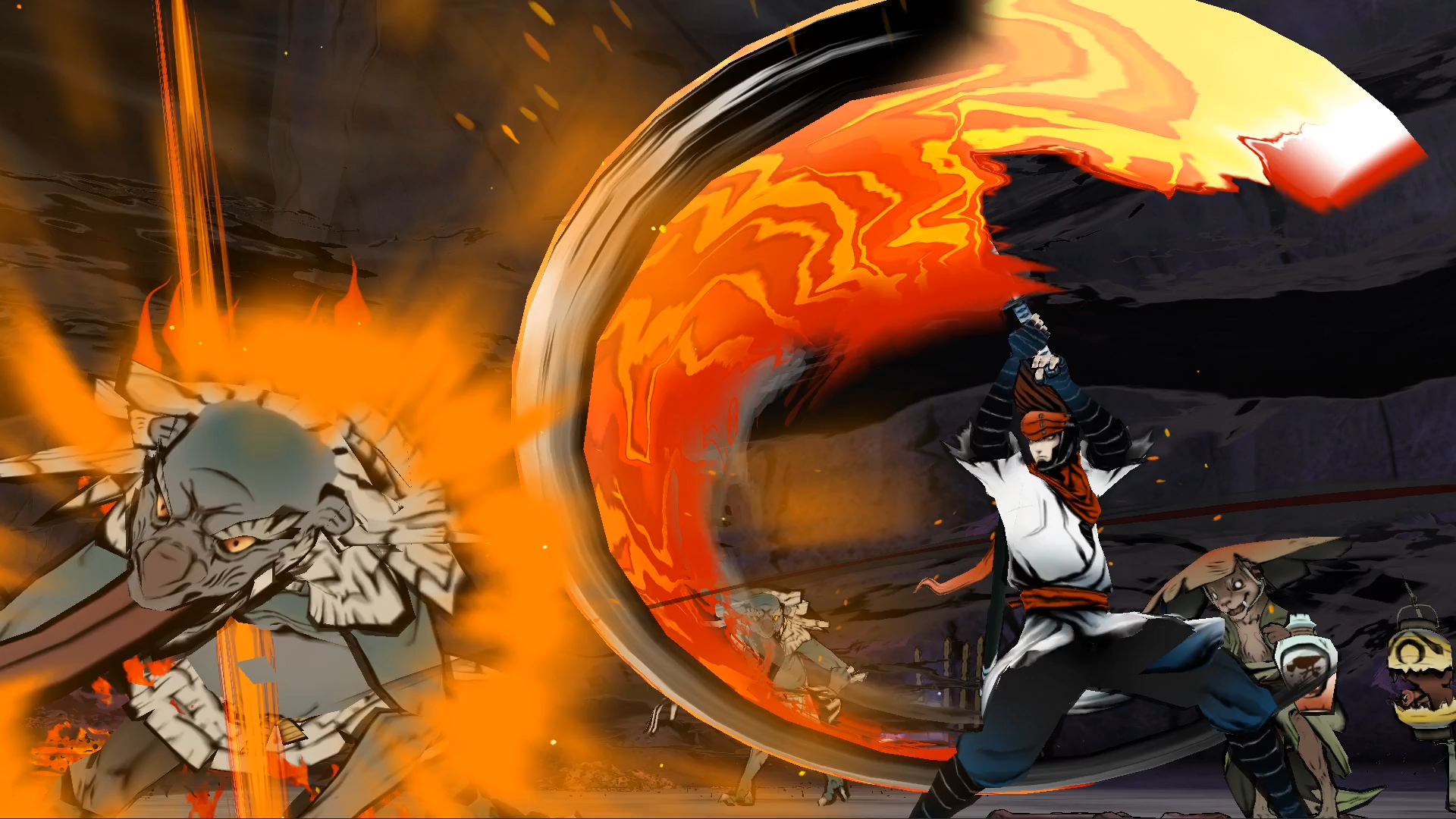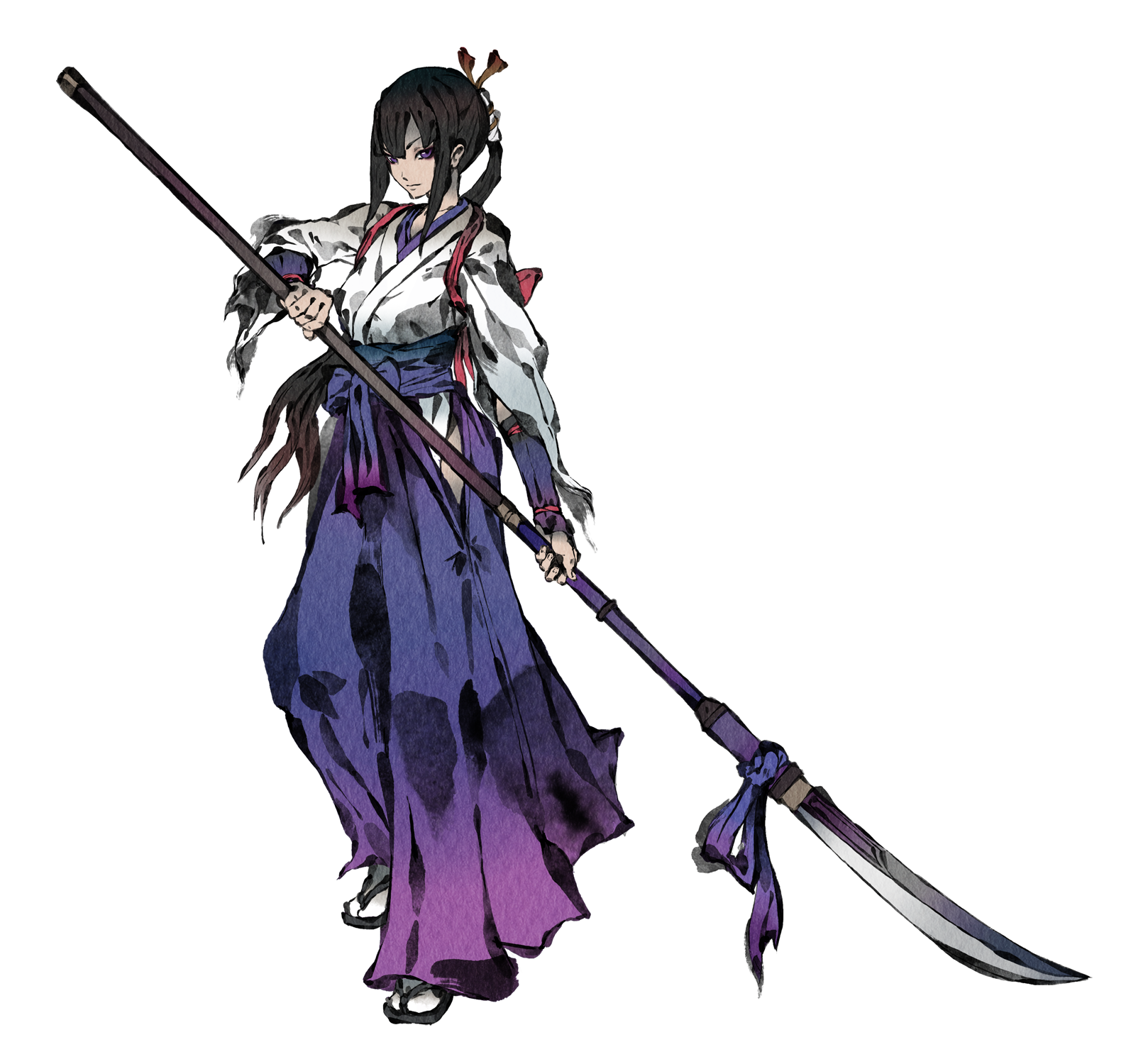 Sayo (Sayaka Sembongi)
A priestess of the Foxfire Shrine possessing strong spiritual power. She's on a journey with a certain goal and the determination to see it accomplished. She uses a naginata spear and takes advantage of its long reach in combat.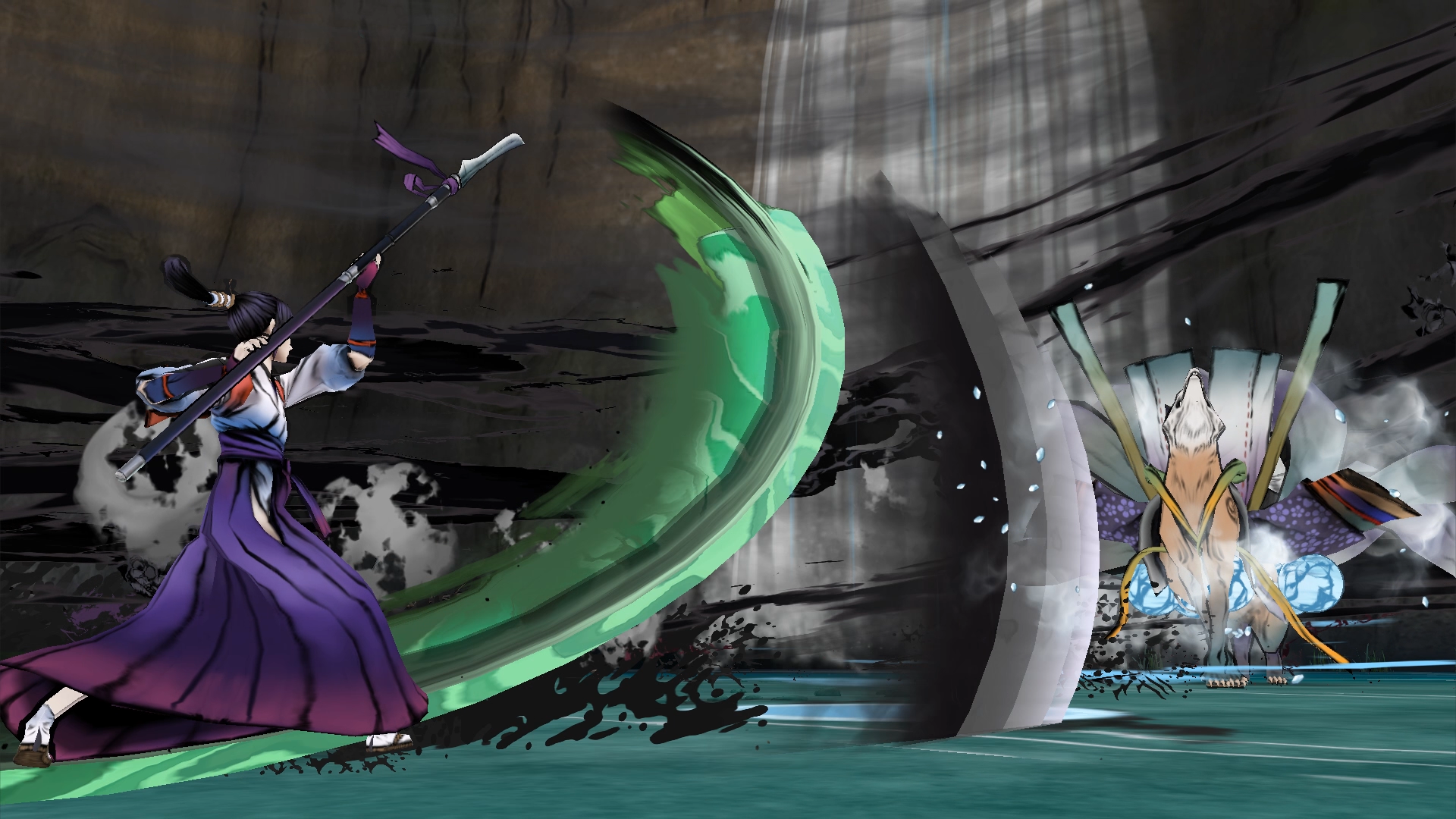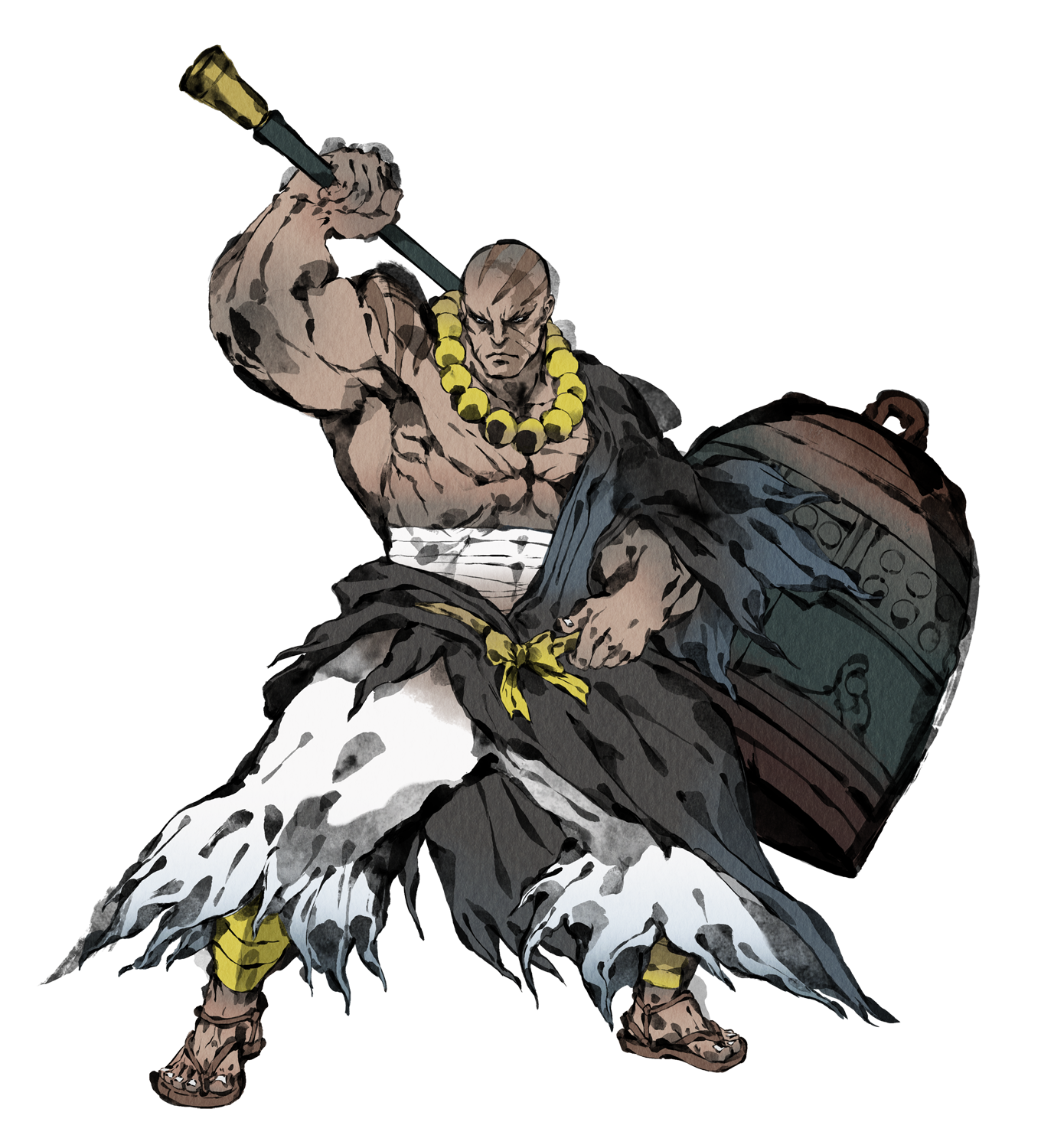 Dohzen (Koji Ishii)
A monk who gained superhuman strength through an extraordinary ordeal. He uses his rugged body to repel attacks and crushes enemies with a giant hammer.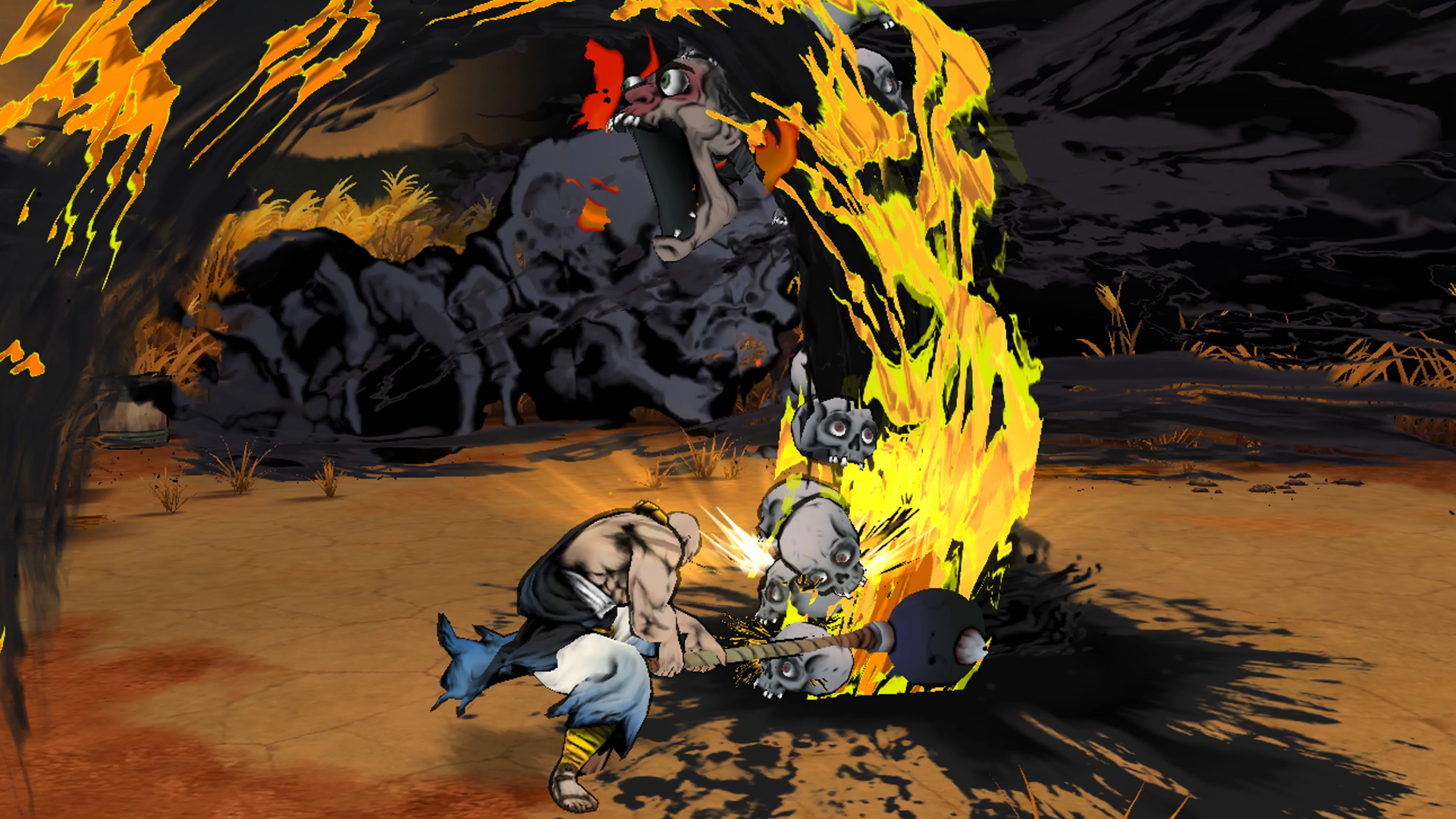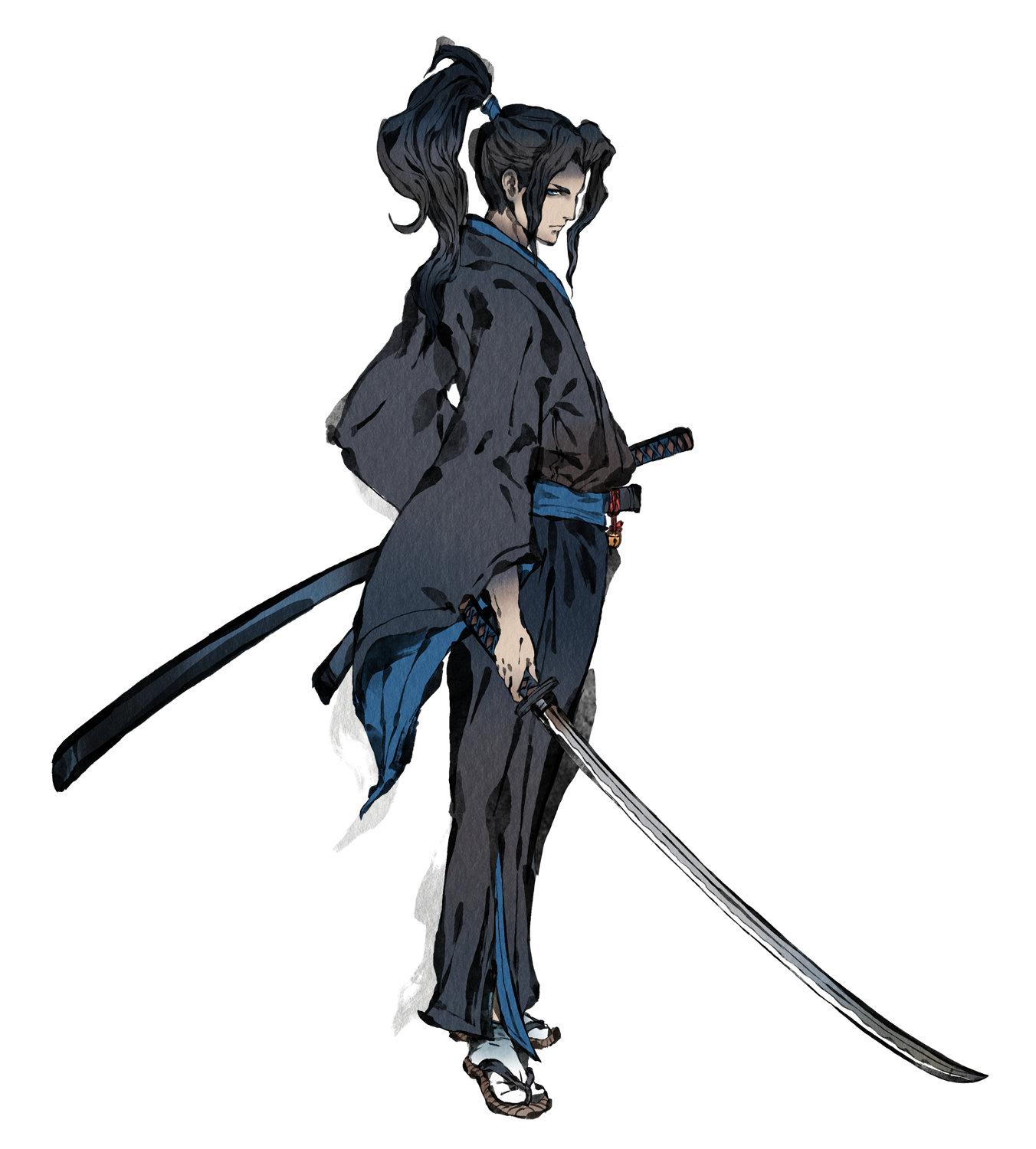 Ren (Satoshi Taki)
A handsome swordsman on a journey of vengeance. With unparalleled quick draw speed, he rushes enemies with his longsword and dominates them.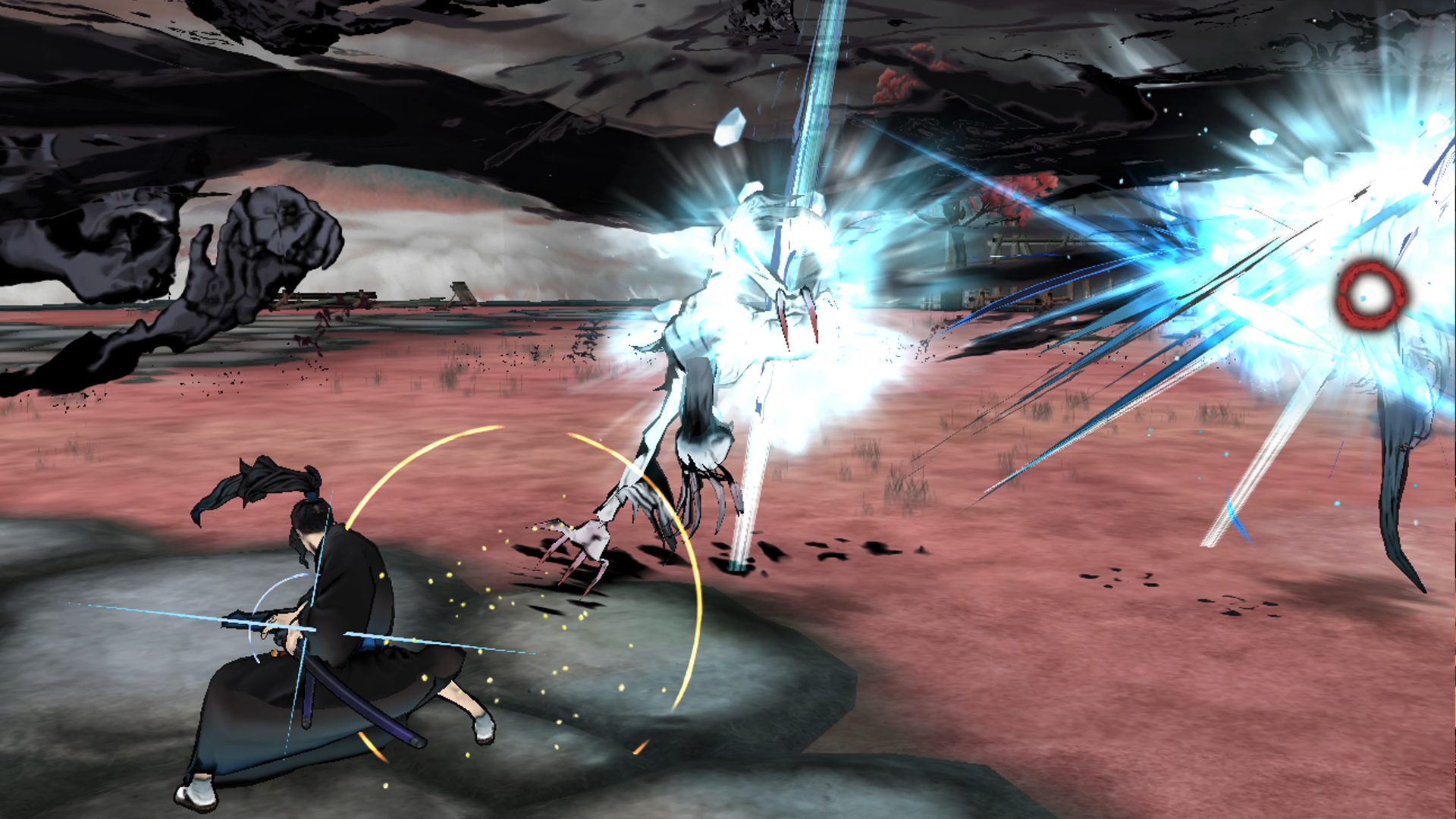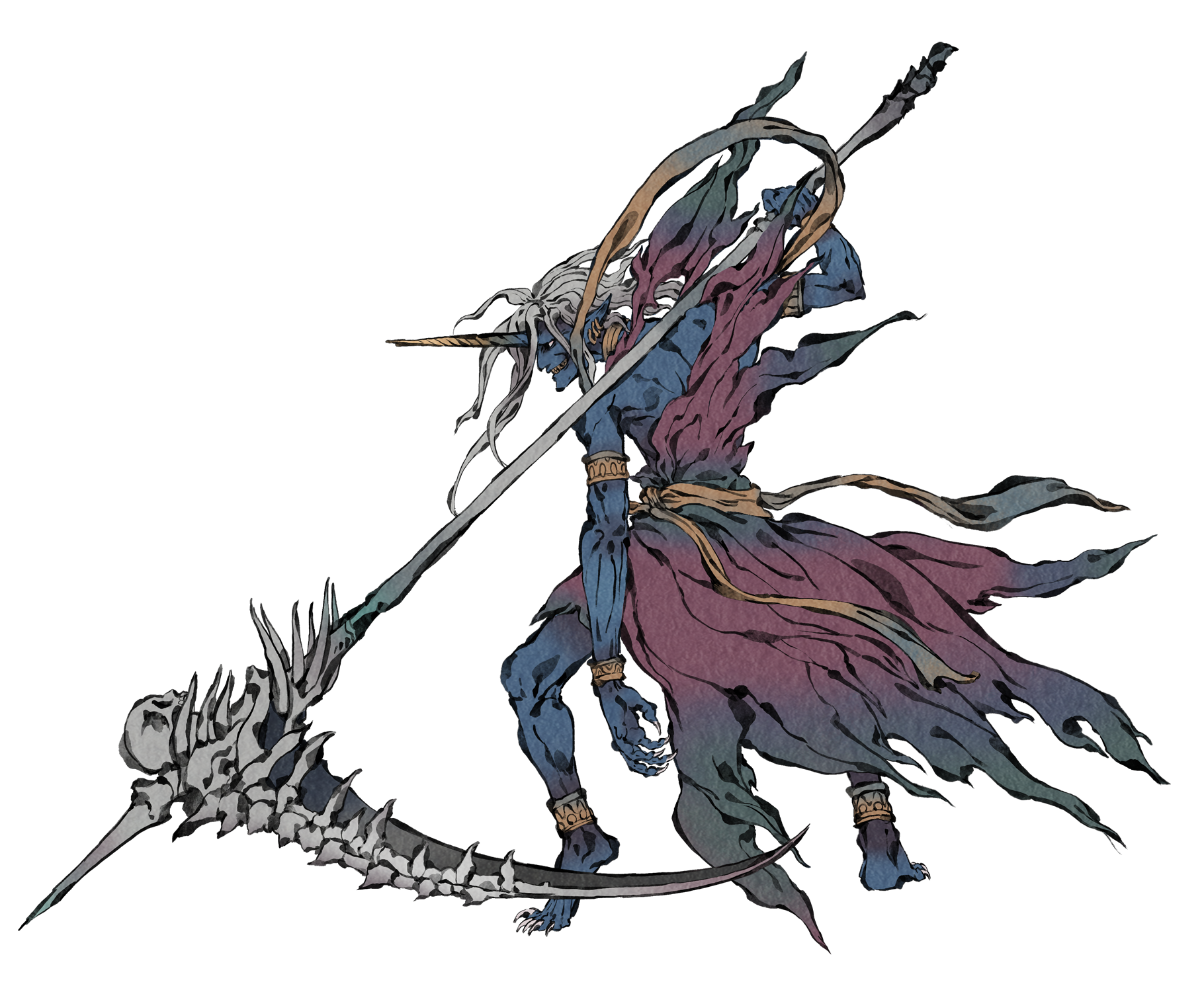 Kuma Doji (Kenji Hamada)
A Demonlord who sees humans as less than insects. He also seems to have history with Onimaru…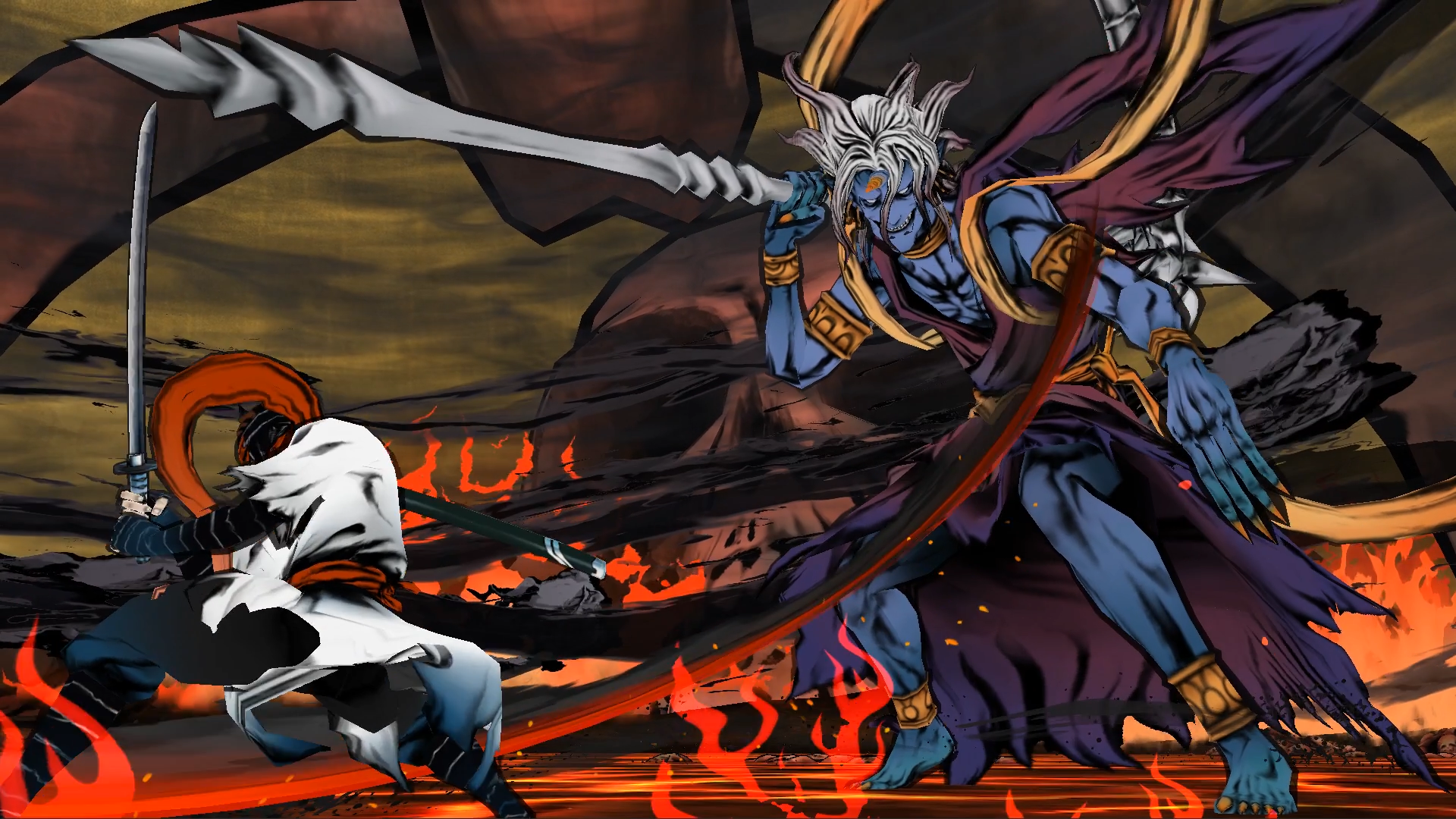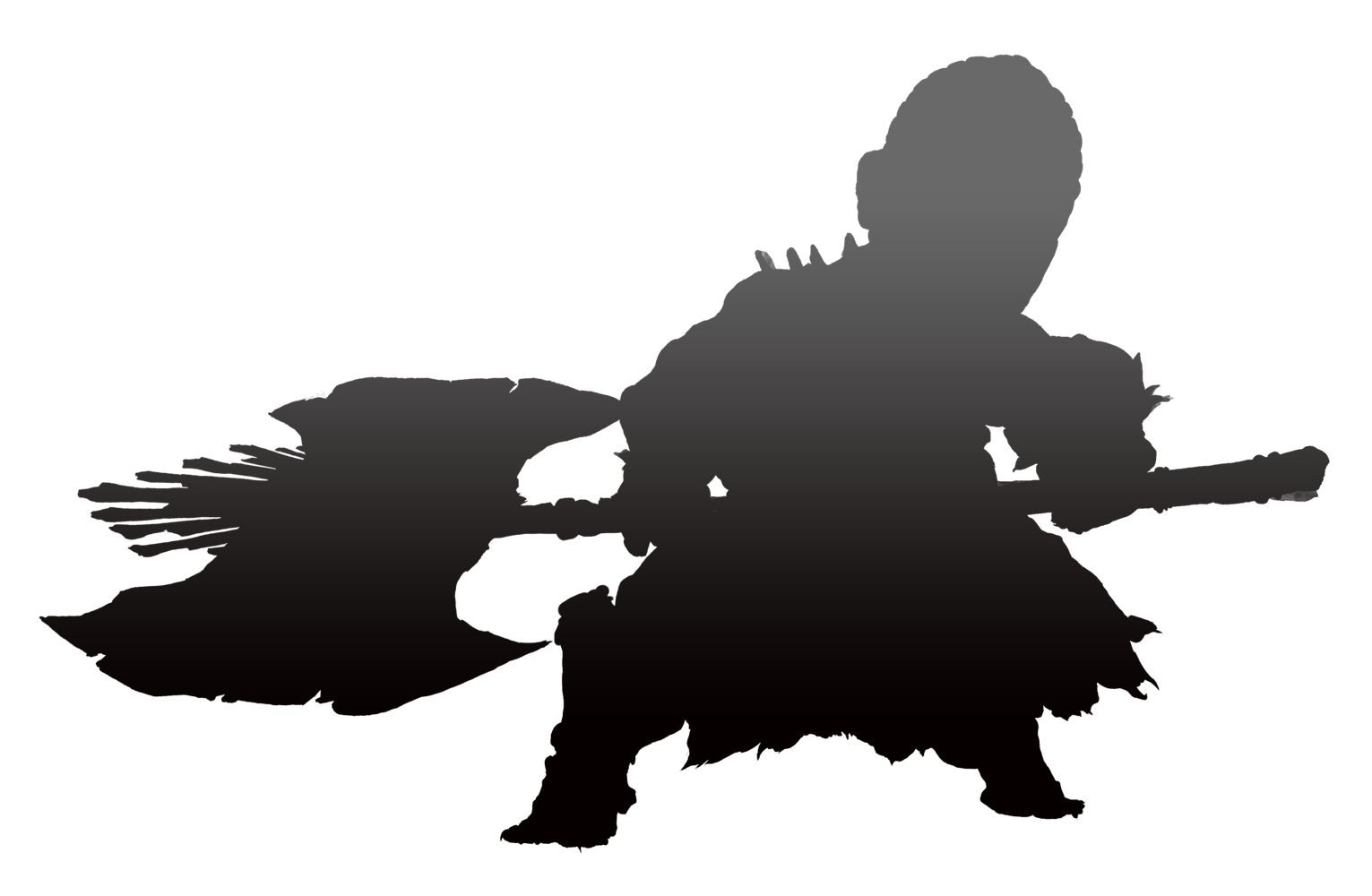 Torakuma Doji (Mitsuaki Kanuka)
????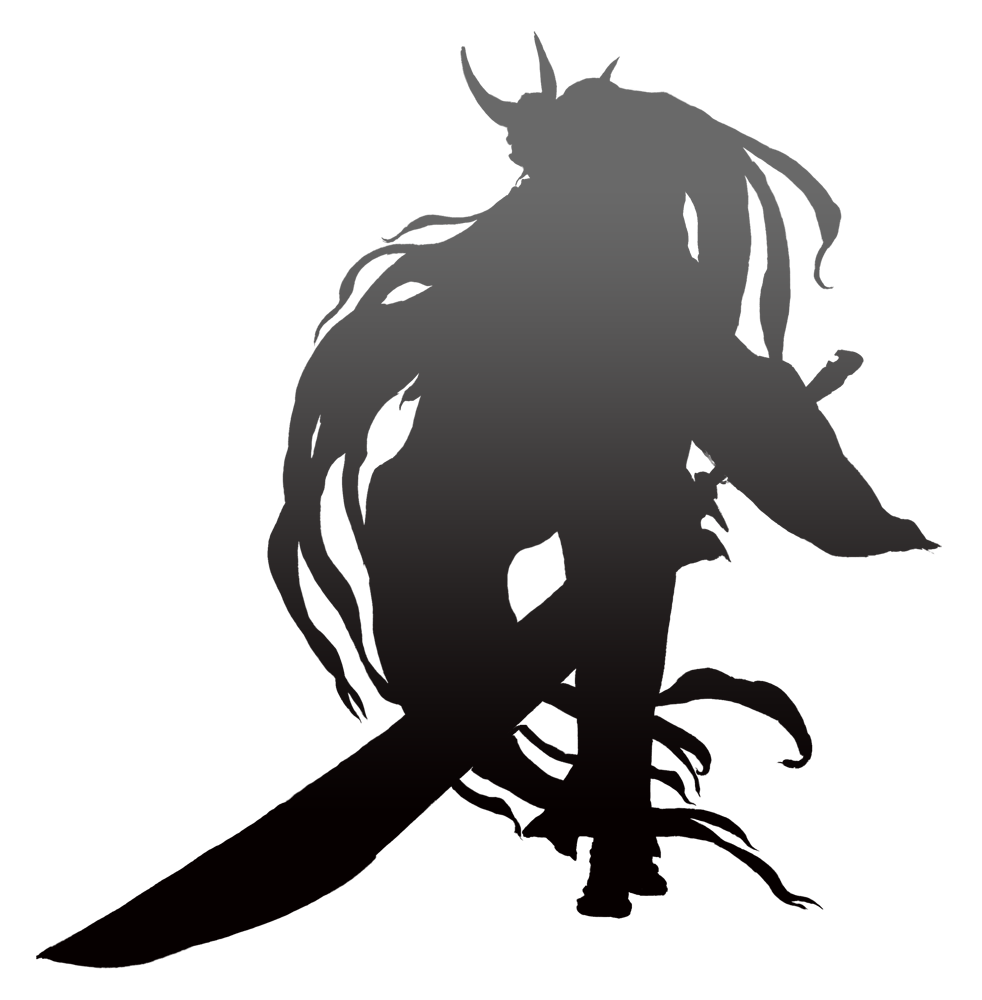 Ibaraki Doji (Miho Wataya)
????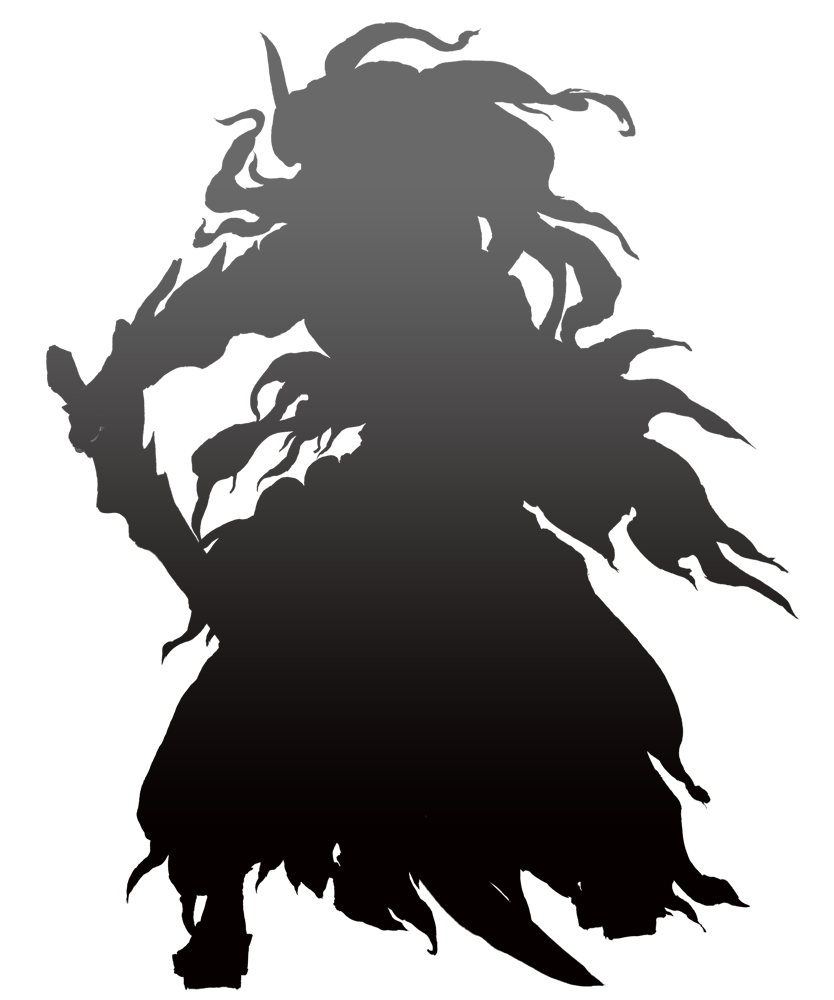 Shuten Doji (Takaya Hashi)
????

If you missed the launch trailer, you can see it here!
A message from Ryoya Sakabe, director of World of Demons
It was only two weeks ago on April 2nd that we suddenly announced the release of World of Demons, but there's already been a warm reception around the world! We've even seen some players on social media say that our game got them interested in Apple Arcade, and everyone at PlatinumGames is extremely grateful.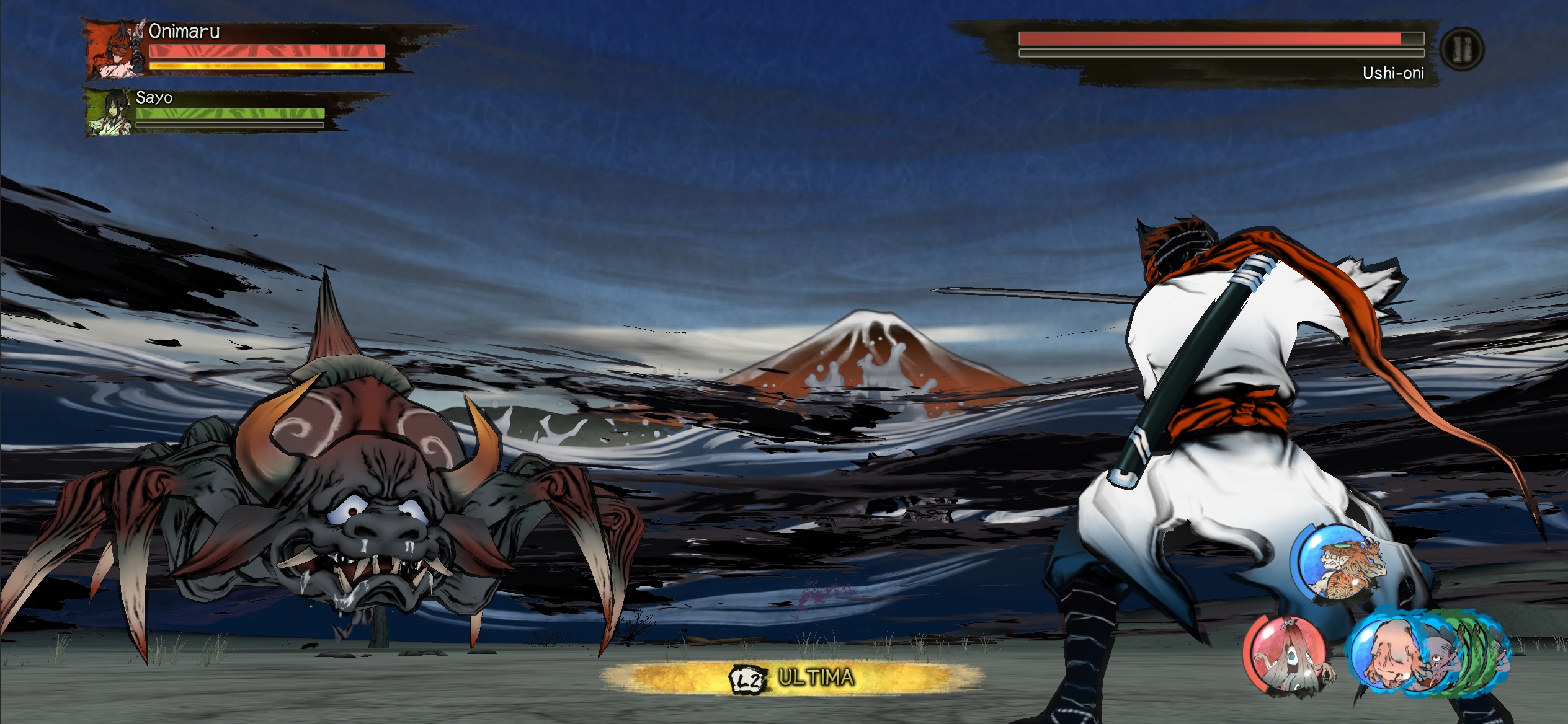 When it was initially decided to release this game on Apple Arcade, we thought we should play to the strengths of the subscription service model and focus on the action gameplay that PlatinumGames is known for and proceeded with development with that goal in mind.
There are two main concepts that we kept in mind while developing this game. The first was "pure Japanese-style weapon action," and the second was "summoning action with versatile yokai."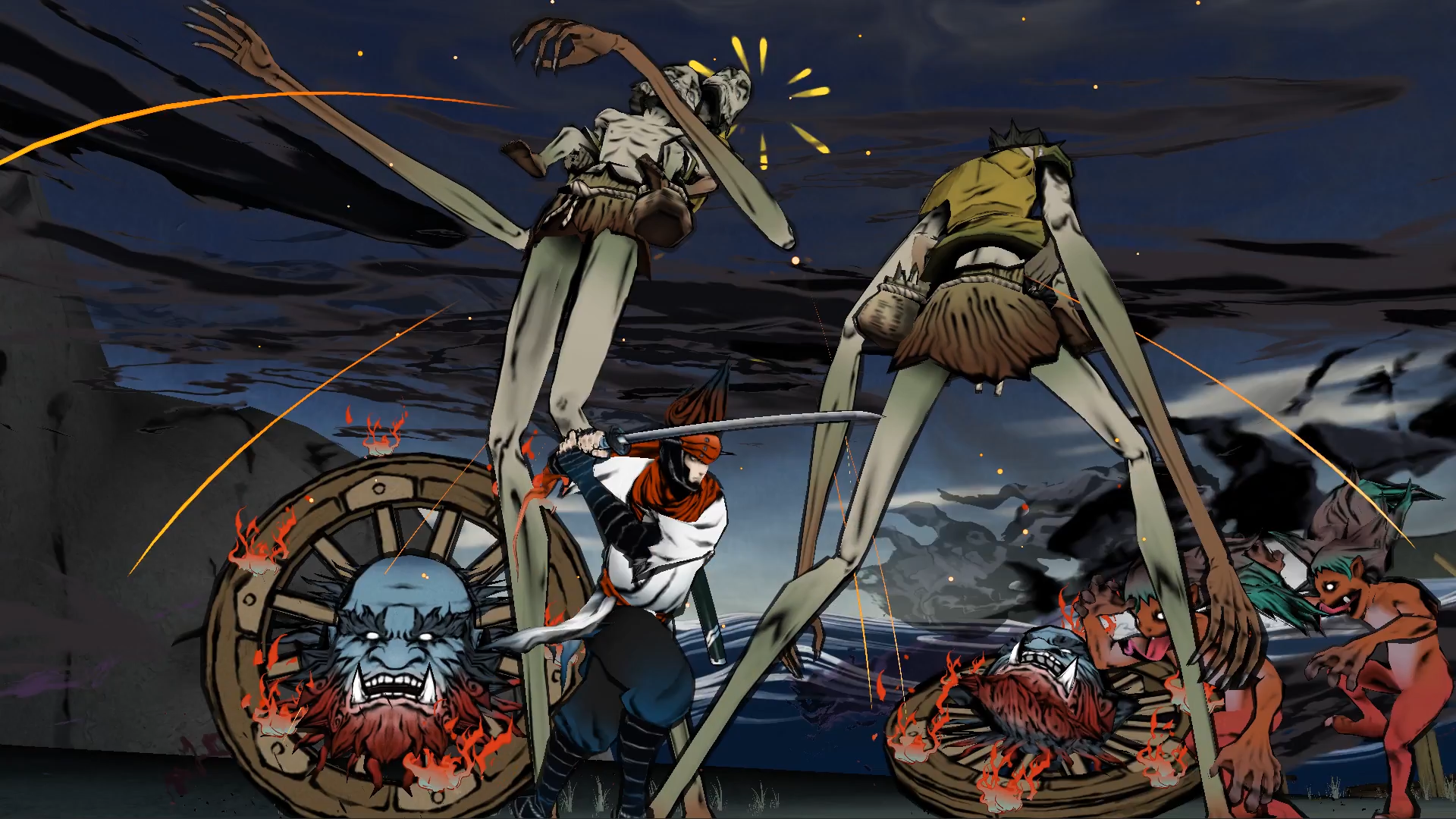 The "pure Japanese-style weapon action" concept wasn't my own idea, but it was a concept given great weigh since the initial inception of the game. The hybrid design that combined the monotone "sumi-e" style of ink drawings with the color usage of "ukiyo-e" woodblock prints was very beautiful and striking. As we already had a trove of high-quality models, backgrounds, and music in line with this aesthetic, we went forward with development with this concept locked in. In order to make sure everything remained easy to see on the smaller smartphone screen, we kept the effects and UI easy to understand, with layouts, animations, and other elements adjusted to keep the game easy to play, even with a finger covering a bit of the screen.
As the games we usually make are for consoles, we had to consider the look and feel of the characters and gameplay on a smartphone and everyone on the team put a lot of thought into each problem that arose. We want to make sure that every player enjoys the satisfying action found in every PlatinumGames title.
The second concept of "summoning action with versatile yokai" became a core pillar of the game. With over 100 kinds of yokai appearing in-game, they appear in battle constantly as well. I wanted to create a kind of action with a "yokai parade" atmosphere and added the Yokai Art summoning system that would let you fight alongside yokai at any time. In addition to Yokai Minions you can take into battle and summon repeatedly, there are also single-use Yokai Art drops. And of course, you can use yokai to chain combos; for example, after attacking with Onimaru, you can launch the enemy with Kappa, then blow them away with Kama-itachi! The combat possibilities opened up by the Yokai Art system are massive.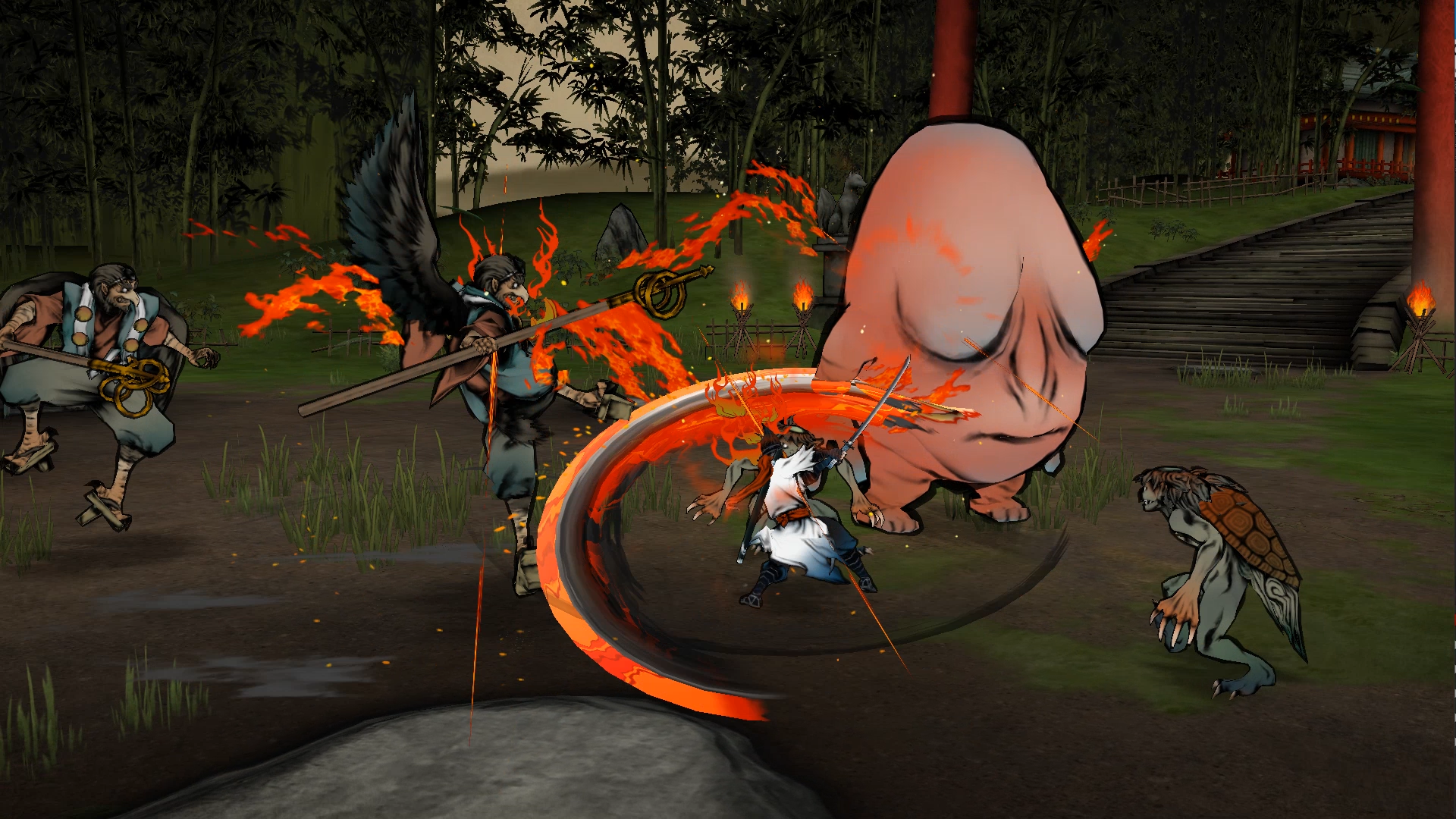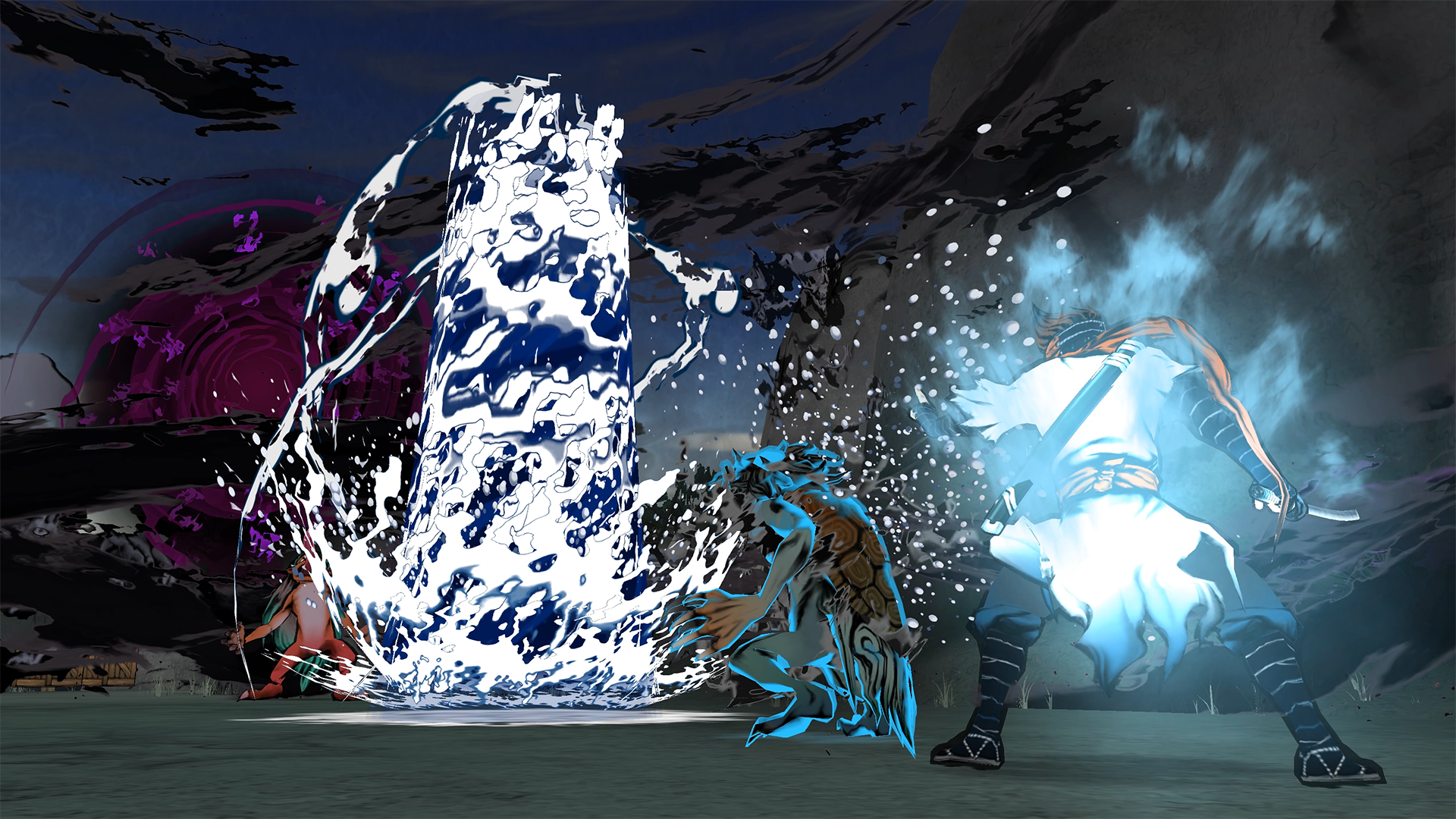 World of Demons can be played on a variety of devices like iPhone, Mac, and Apple TV, and as a result can be played with controllers and mouse & keyboard as well. We done our best to keep differences in convenience of control method to a minimum, for example having the camera automatically adjust on smartphone when on controller, players would use the right stick to control it manually. We want to make sure players can use the method that suits them best and still get the full experience.
For combat, we've implemented a number of basic combos that are easy to pull off with simple button presses. Although players may not at first know what they'll get, as they get more comfortable, they can start experimenting with things like charge attacks and combo routes, which we've also implemented fully. We've aimed to make World of Demons easy to get into, but with plenty to offer seasoned players in terms of action and style, so that a wide variety of players can have fun.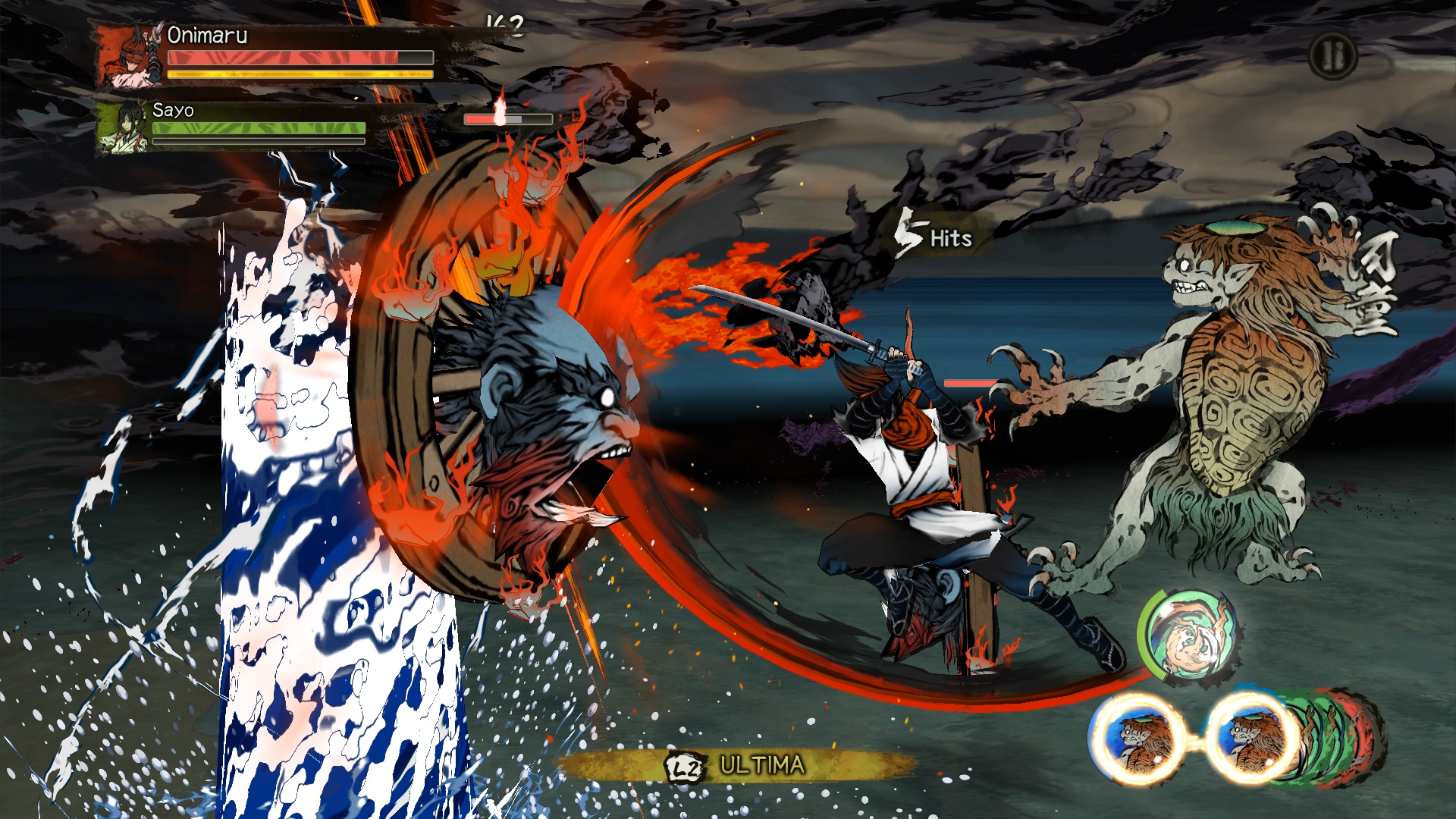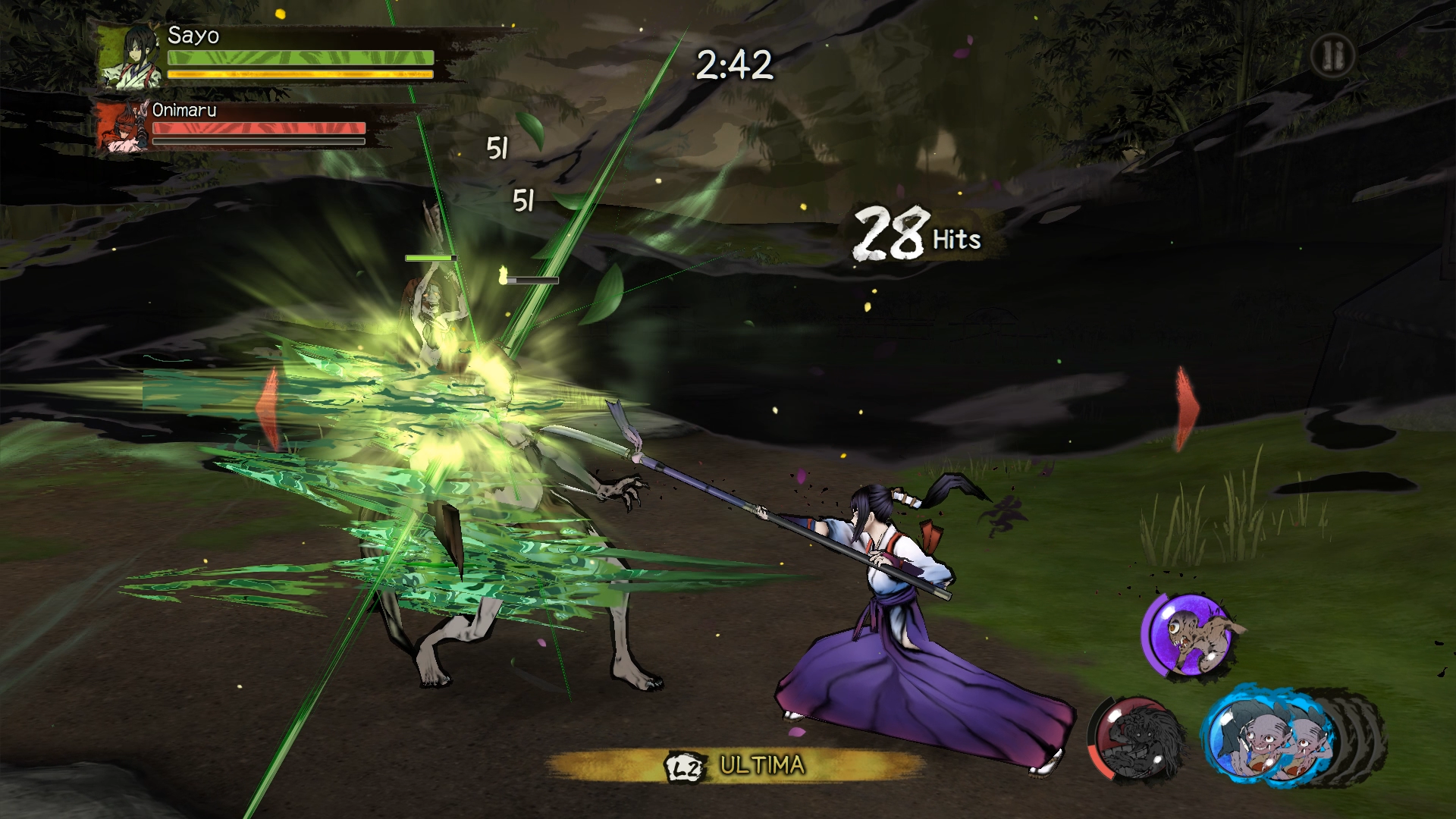 We've shared some new information about characters that appear in World of Demons, but there are still some characters I have in mind who aren't currently in the game. If World of Demons is a hit, I think we'll have a chance to show them off as well, which would be fantastic!
Even for those who've already seen the end, there are still lots of hidden paths to discover, treasures to find, and collections to complete. And of course, a samurai's training never ends, so be sure to try the various subquests and forge the ultimate weapons!
Finally, for those of you who are interested in World of Demons but have yet to try it, remember that an Apple Arcade subscription gives you access not only to this game, but over 180 games to play. There's even a free trial for those who just want to test the waters, so please consider jumping in!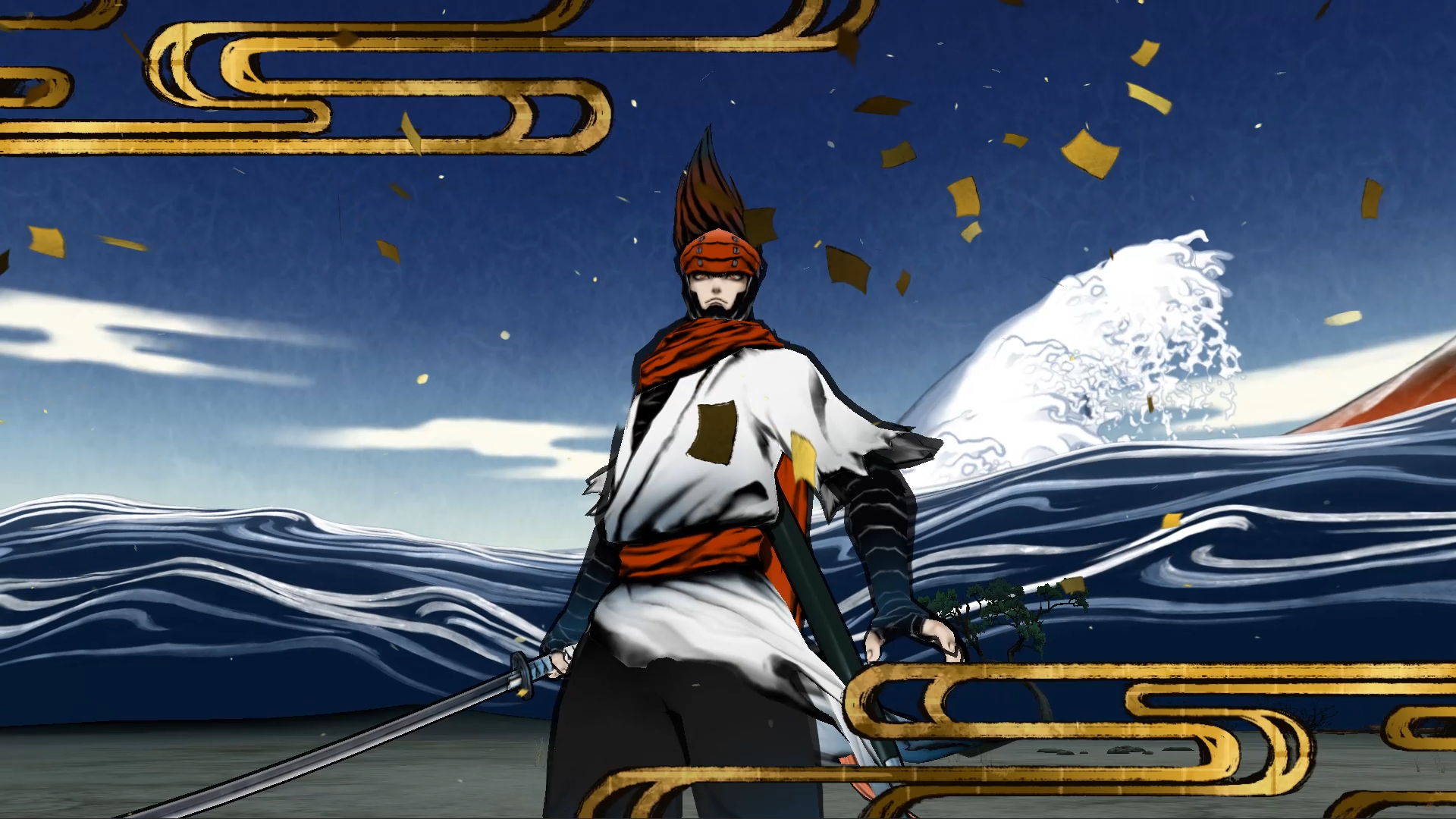 App Store: http://apple.co/-WorldOfDemons
Twitter: https://twitter.com/World_of_Demons
Instagram: https://www.instagram.com/WorldofDemons_PG/ 
World of Demons
Platform: Apple Arcade
*Subscription is required. *Apple Arcade and Apple Arcade feature availability might vary by country or region.
Compatible devices: iPhone/iPod touch (iOS 13 or later), iPad (iPadOS), Mac (macOS Catalina), Apple TV (tvOS 13 or later)
Genre: Action
Release date: April 2nd, 2021
Developer: PlatinumGames Inc.
Copyright: © PlatinumGames Inc.
Rating: 12+
Supported languages: Japanese, English (USA, UK, Australia, Canada)
French (France, Canada), Italian, German, Spanish, Portuguese, Russian,
Turkish, Korean, Chinese (Traditional, Simplified), Arabian
Apple Arcade URL:http://apple.co/-WorldOfDemons
URL: https://www.platinumgames.co.jp/games/world-of-demons 
TAG