Hi, this is Sato.
This year, April has reached us again, and with it, new graduates have just joined PlatinumGames.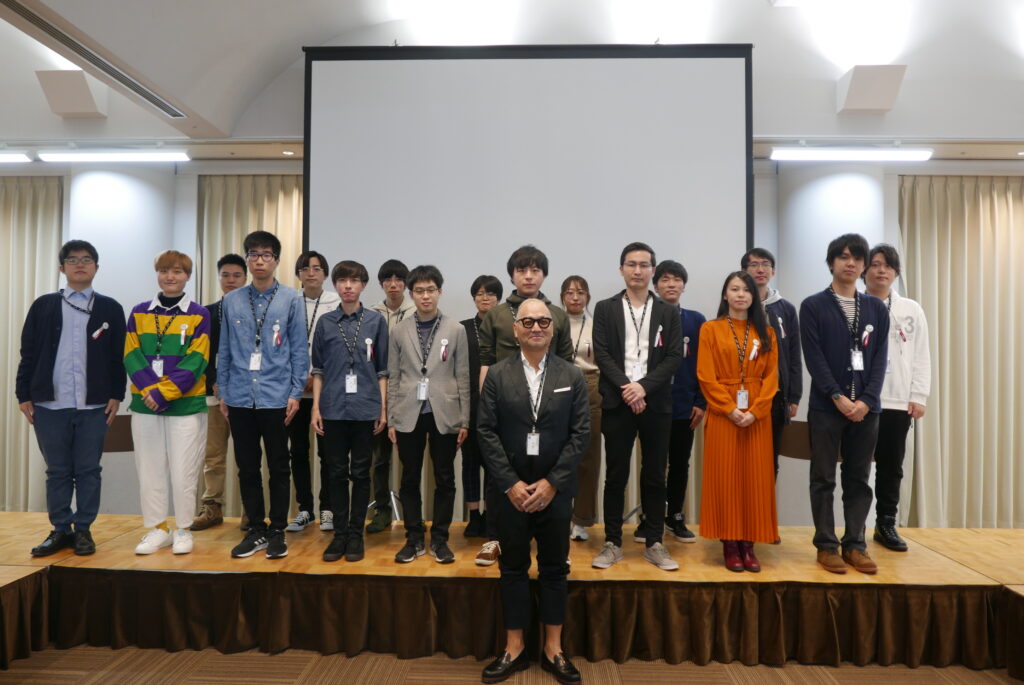 The actual ceremony was a few weeks ago, so pardon the delay in sharing the news.
We had all our new hires attend, and limited other attendees to those of middle management and above. All attendees were requested to wear masks and seats were separated an appropriate distance.
All other employees could participate in the ceremony via zoom.
*For our one group shot above, we asked everyone remove their mask but not speak.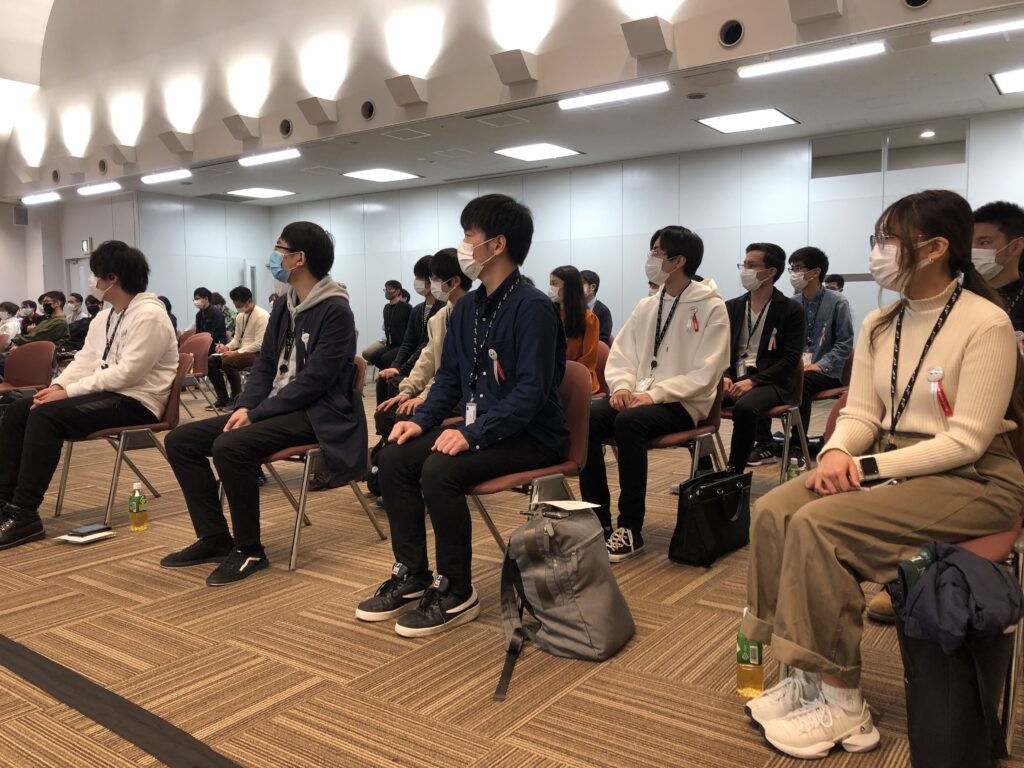 I never would've guessed we would be holding the welcoming ceremony like this two years in a row.
Still, regardless of how it was held, it was a special day for those involved. I tried to give an earnest message to all our new employees as they take their first step into their careers.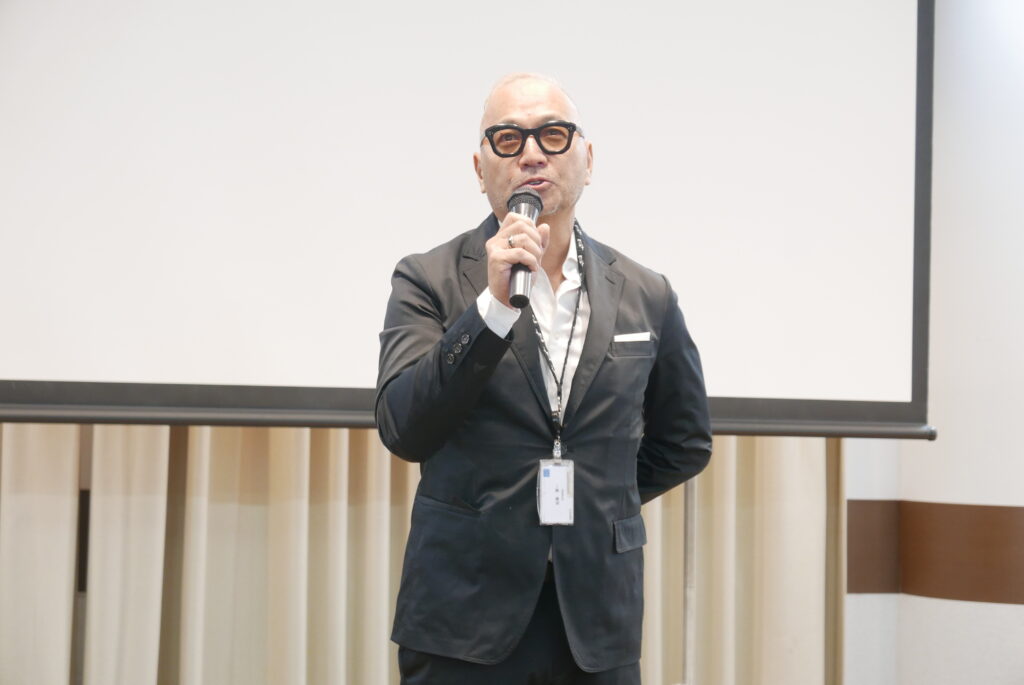 Our typical welcoming ceremony has very few elements that could be considered fitting of the word ceremony – most of the time is spent on introductions for our new staff.
Each newcomer is given two minutes to introduce themselves however they see fit, with the overarching goal of trying to make a positive first impression on their seniors.
Our game development is something that requires a team. If we are unable to communicate with those around us effectively, progress falters.
At the ceremony, most spoke about who they are, what they like, and what they're good at. Some were still a bit nervous to speak in front of a crowd, but it was a chance for each of them to talk about themselves in their own words, and I felt promise in each and every one of them.
Everyone who joined will be leaving their mark in one of our games in the next few years, so let's all look forward to what they can come up with.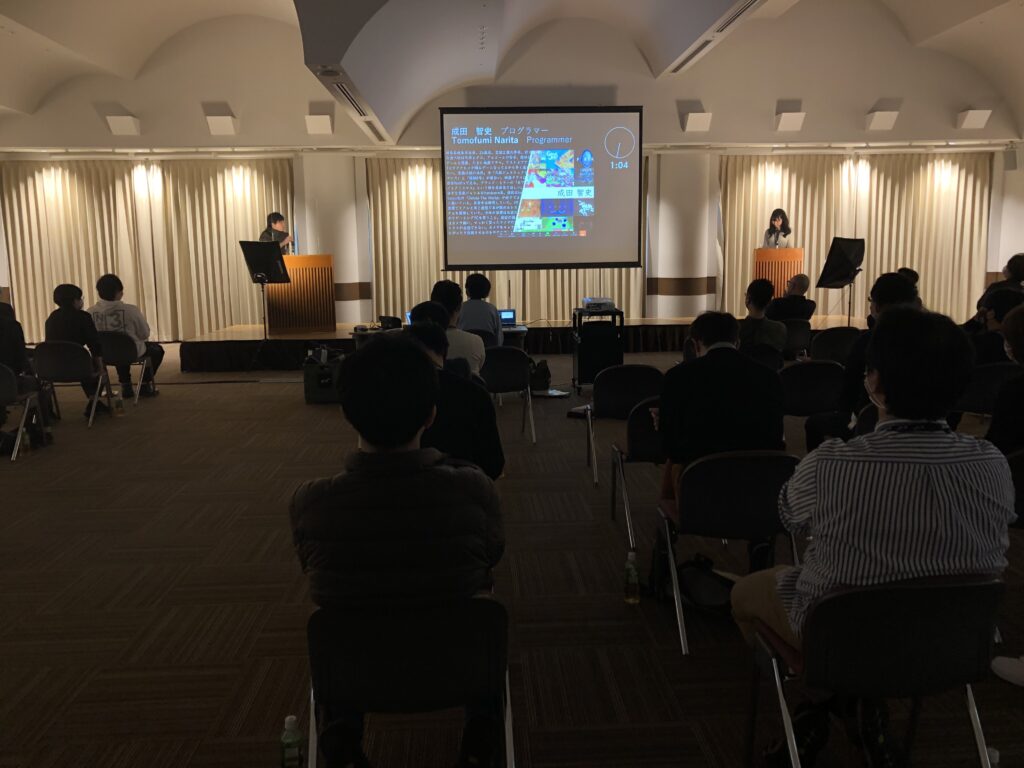 After the ceremony, we have orientation. Here we teach our new staff company policy, confidential project information, manners, teamwork and more.
Most of orientation was held remote, but our new employees were well used to online communication and overall things went very smoothly.
It's a complicated feeling to see how adapt the world has become to doing things remote. I truly do hope that next year, our current situation will have subsided, and we can hold our welcome ceremony with everyone meeting face to face.
This year we welcomed 17 new graduates. We also continue to add veteran mid-hires to our team monthly.
In 2020, I declared a second start for this company, with the objective of achieving the goals we're busy working on now.
And in order to achieve such goals, a strong backbone of hardworking employees is essential. I'm truly grateful to each individual who has decided they'd like to come work with us, and I hope we can do great things together for here to come.
Regards,
Sato
Kenichi Sato President and CEO
Kenichi Sato was born in Tokyo in 1962.
Though he began working for Isetan Department Stores in 1986, he changed careers to work in the video games industry in 1996 when he joined Sega Enterprises (now Sega) as a member of the Dreamcast marketing team. In 2000 he was brought on board as a founding member and general manager at Cavia (now Marvelous). In 2006, Sato founded ODD Ltd., the company that would later become PlatinumGames. A key member of PlatinumGames from the very beginning, Sato stepped into the role of president and CEO in April 2016.
TAG