During PlatinumGames' "SOL CRESTA Release Date Forum" live stream onSaturday, January 22nd, the release date for the upcoming shooting game was revealed as February 22nd, 2022.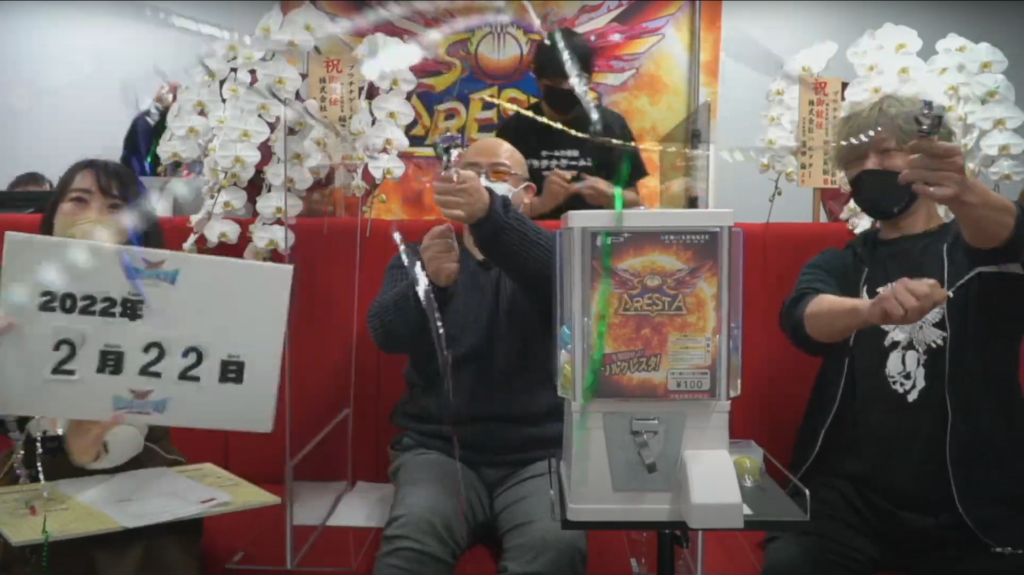 Kamiya and Washisaka celebrating the announcement of SOL CRESTA
Creative Director Hideki Kamiya, Producer Takahito Washisaka, Director Takanori Sato, and Lead UI Designer Rui Onishi appeared on the program. After the release date was decided, they received congratulatory video messages from HAMSTER Co. president Satoshi Hamada, SOL CRESTA music composer Yuzo Koshiro, special guest Yoko Taro and others. They also revealed key art drawn by UI designer and artist Rui Onishi and gave away posters featuring the art to select viewers. Finally, director Takanori Sato showed off new stages with gameplay.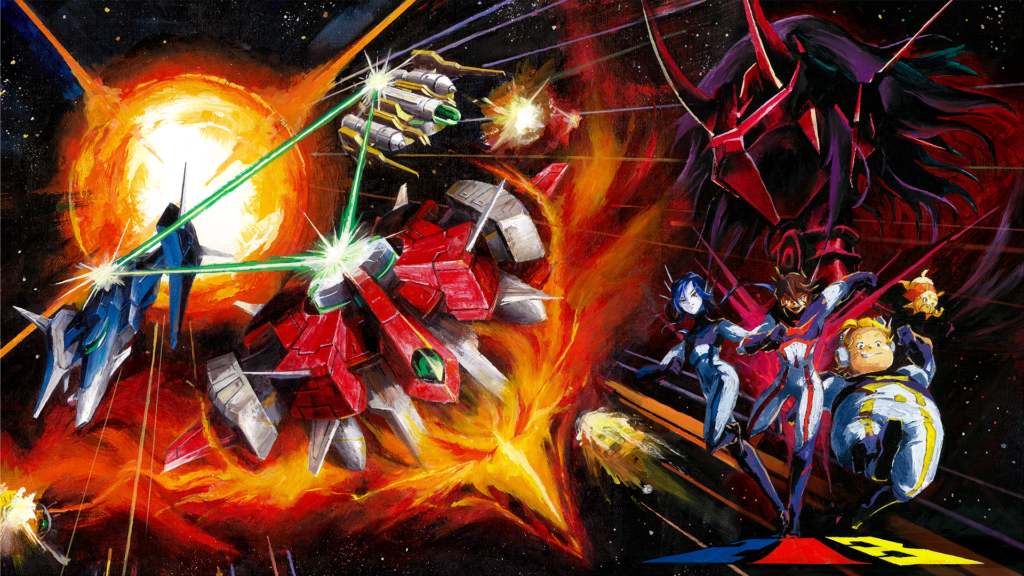 The key art for SOL CRESTA
Those who missed the stream can see the archive on the official PlatinumGames YouTube channel.
Program Information
SOL CRESTA Release Date Forum
Stream URL (English): https://youtu.be/gPexJWFn36s
Stream URL (Japanese): https://youtu.be/c89butV49uA
Featuring:
Hideki Kamiya (Chief Game Designer and SOL CRESTA Creative Director)
Takahito Washisaka (SOL CRESTA Producer)
Takanori Sato (SOL CRESTA Director)
Rui Onishi (SOL CRESTA Lead UI Designer)
---
Check out our new Dev BLOG article:
The Making of SOL CRESTA Sound by Yuzo Koshiro
The legendary game sound creator Yuzo Koshiro takes a deep dive into the composing of the music for SOL CRESTA. Sample music is also available!
---
Product Information
SOL CRESTA
Platforms: Nintendo Switch, PS4, Steam (Digital release only)
Genre: Free-form Docking and Shooting
Release: February 22nd, 2022
Developer: PlatinumGames Inc.
Copyright: © PlatinumGames Inc. / ©HAMSTER Co.
DLC Information
SOL CRESTA Dramatic DLC
Platforms: Nintendo Switch / PS4 / Steam
Price: TBD
TAG