Hey, everyone!
It's Akiko Kuroda, producer on Bayonetta 2.
I recently bought Super Smash Bros. for Wii U and a really nifty hand blender, so the ratio of playing video games and cooking has increased drastically in my house over the past week or so. I just have to make sure not to get the two mixed up.
I know it's a bit late, but I have some nice pictures to share today.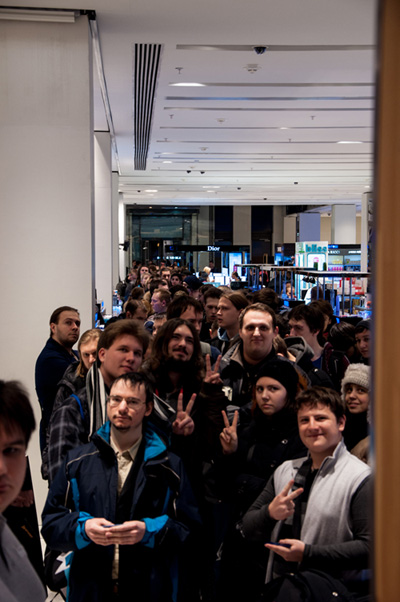 Look at all these people! They were standing in a line that went all the way outside of the store. I wonder what they were waiting for…?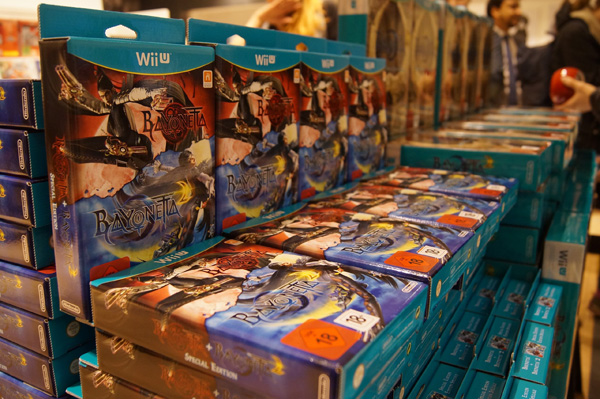 Why, the release of Bayonetta 2, of course!
These pictures were taken at a special event held in Russia on the day that Bayonetta 2 was released.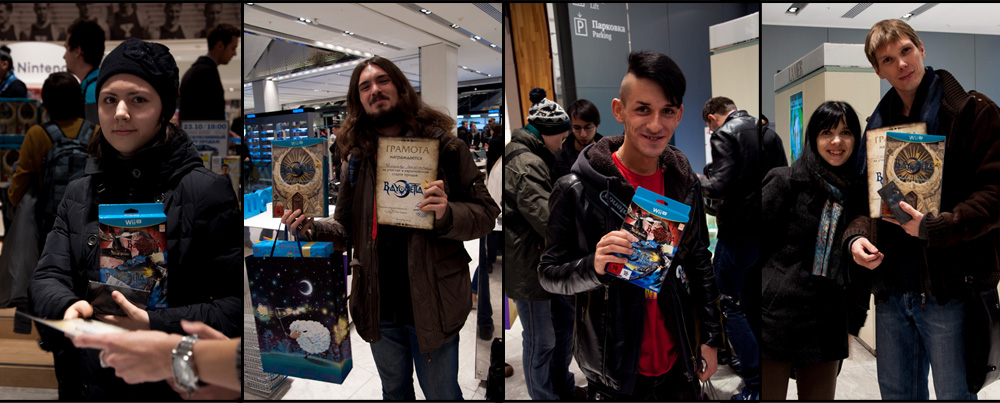 Everyone looks so happy to have gotten their hands on the game, which makes me very happy as well. Thanks for choosing Bayonetta 2, everyone! I hope you're enjoying it!
Actually, there was a special treat for people who bought the game at this event: everyone received a pack of Loki cards, which were only made available in Russia!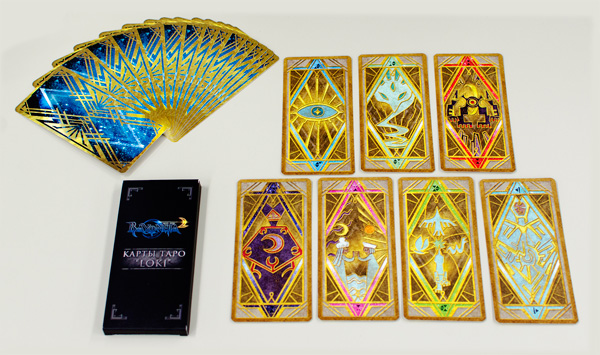 These are replicas of the tarot-like cards that Loki uses in the game.
It's a full set of the 22 Major Arcana cards created by character designer Mari Shimazaki. If you managed to get your hands on these cards, it would be totally cool if you pretended to be Loki and tried to recreate some of the scenes in the game!*
I hope they turn this into an official product!!
(*PlatinumGames will not be held responsible for any physical, mental, or material damage resulting from recreating our cut scenes, not matter how awesome or hilarious)
Let's look at some other pictures.
These were taken at a special release day event held in New York.
You could have your picture taken with Bayonetta herself, or try out some of the, uh, enchanting witch food.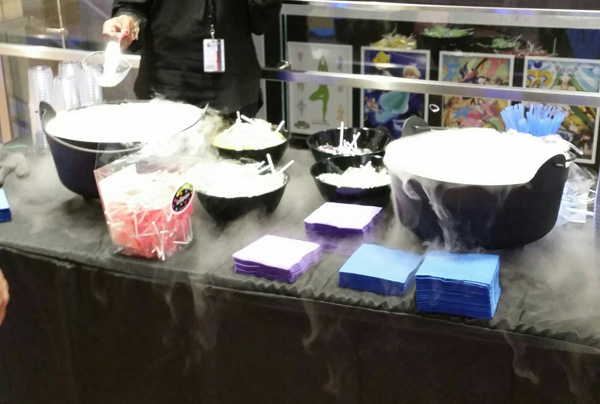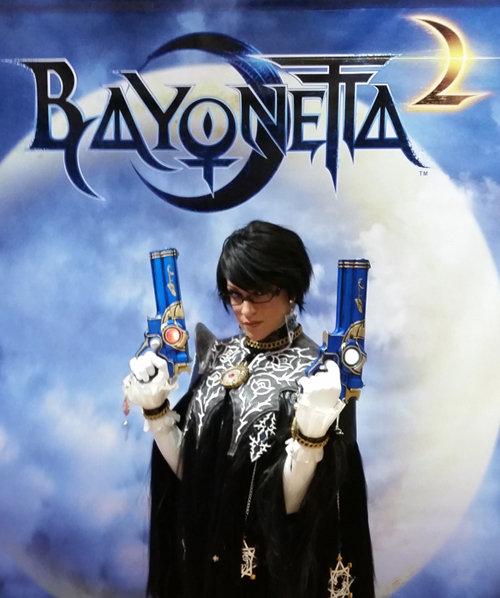 I would've loved to have been there!
Nintendo shared lots of stories about release day events from various other countries as well, and I was very happy and relieved to see the game was being so warmly welcomed all over the world, so I'm very grateful to all of you who picked it up!
As a small token of my appreciation, I have a few more tips to share, since our last blog was very well received. Hope you enjoy them! (Thanks to game designer Ryoya Sakabe for providing them!)

■Touch of Gold
Did you know that the environments you normally just run through actually contain several objects that reveal haloes when you touch them on the Wii U GamePad!? If you search every nook and cranny of every stage, you might become a halo millionaire in no time!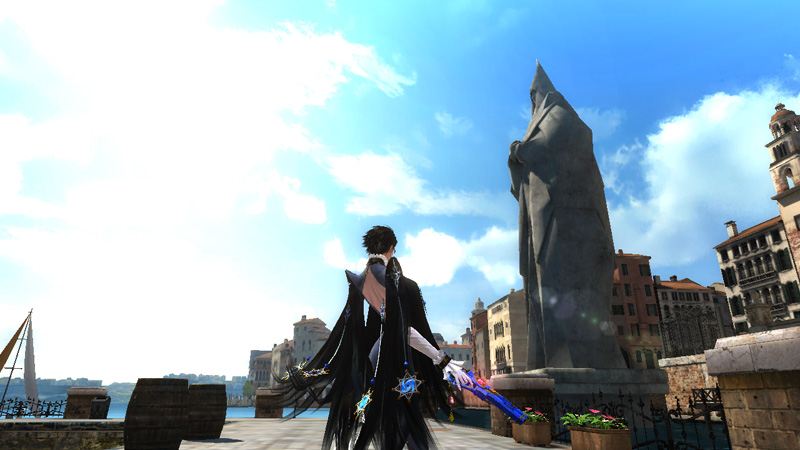 (This very screenshot contains an object that releases a bunch of haloes if you touch it!)
((only when playing the game obviously, so stop tapping your PC monitor))
■Jeanne and the Ace Pilot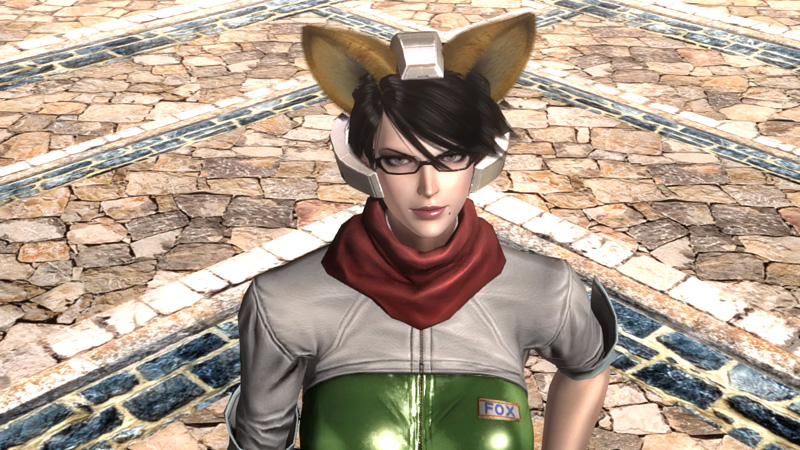 Here's one about one of the costumes new to Bayonetta 2: The Star Mercenary costume.
You guys are smart enough to have figured out that equipping this costume will turn the fighter jets in the game into the vehicle of a well-known ace pilot. I wonder, though, how many of you have been able to realize this costume's other bonus feature? If you have it equipped in the shooting stage of the game, pay close attention to Jeanne's lines—notice that they're different than before. You've heard them from somewhere else, we're sure… (There's something really wrong with your G-Diffuser if you haven't).
Okay, that's all for this time!
If you like all these tips and tricks enough though, we might just have to come back for a third installment.
Until then!
TAG