SQUARE ENIX REVEALS NIER: AUTOMATA
First Action-Packed Gameplay Footage Showcases
Joint Project with PlatinumGames
LOS ANGELES (Oct. 29, 2015) – SQUARE ENIX® today unveiled the full name for the upcoming action-packed addition to the NIER series as NieR: AUTOMATA™.
During a stage presentation at Paris Games Week, producer Yosuke Saito (DRAGON QUEST® X / NIER) and director YOKO TARO (Drakengard® / NIER) provided audience members a first-look at the title's gameplay, which features PlatinumGames's signature action-oriented combat.
"NIER struck a chord with many passionate gamers.  It was something so special that we felt compelled to heed the fans' call for a follow-up," said Saito. "To create the ultimate action-RPG, it dawned on me that a collaboration between PlatinumGames and SQUARE ENIX would be a dream come true"
Accompanying the new trailer were a selection of screenshots and artwork that provides a glimpse of the visually diverse world of NieR: AUTOMATA. The title's protagonist, "2b," was designed by Akihiko Yoshida from CyDesignation, artist for FINAL FANTASY® XIV and the BRAVELY DEFAULT series.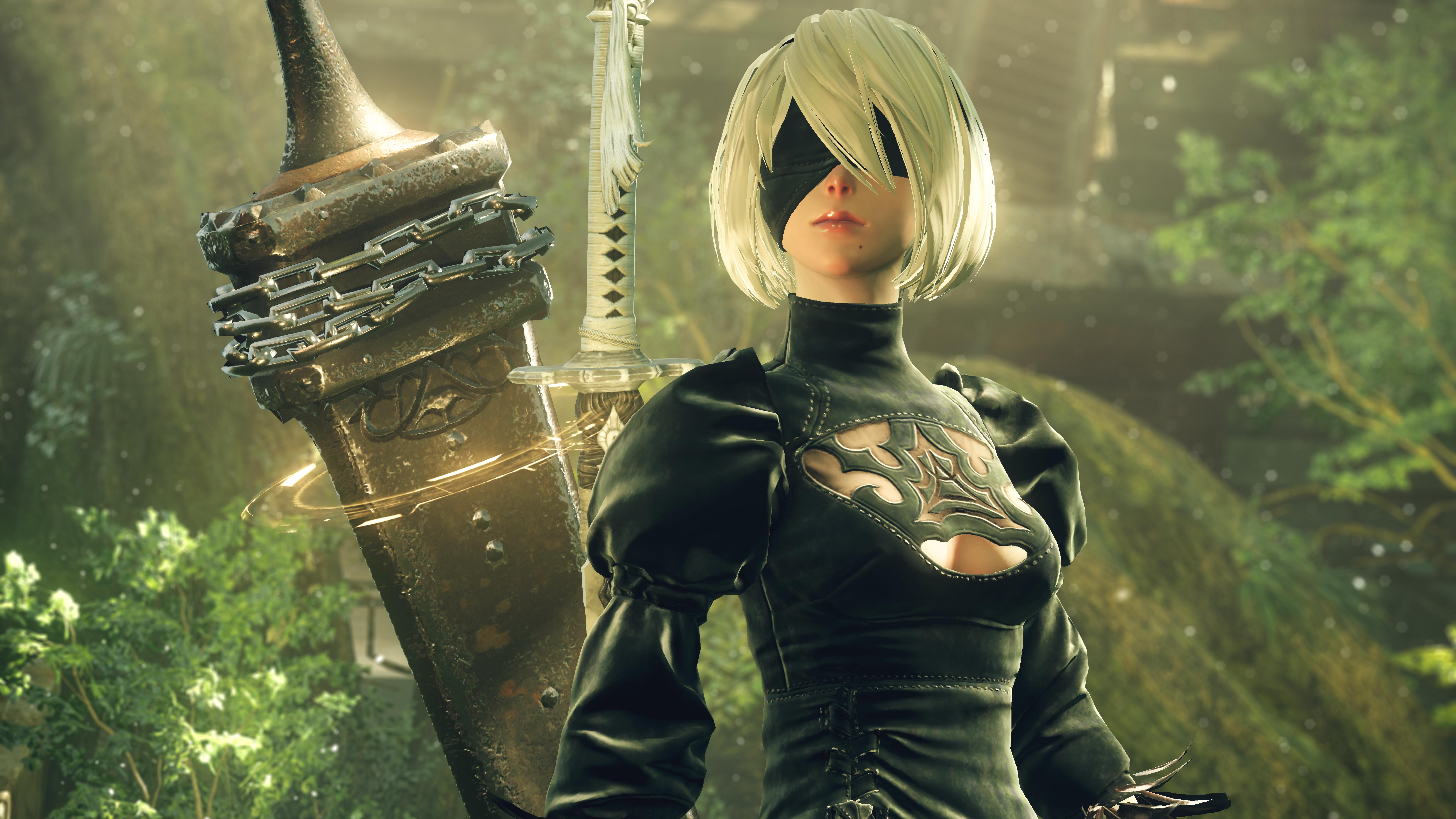 The new gameplay trailer is available at the main game page!
NieR: AUTOMATA is currently in development exclusively for the PlayStation®4 computer entertainment system and is not yet rated. Please visit the Entertainment Software Rating Board (ESRB) website at www.esrb.org for more information about ratings.
Related Links
Facebook: http://www.facebook.com/NieRGame
About Square Enix, Inc.
Square Enix, Inc. develops, publishes, distributes and licenses SQUARE ENIX, EIDOS® and TAITO® branded entertainment content throughout the Americas as part of the Square Enix Group. The Square Enix Group operates a global network of leading development studios and boasts a valuable portfolio of intellectual property, including: FINAL FANTASY, which has sold over 110 million units worldwide; DRAGON QUEST®, which has sold over 66 million units worldwide; TOMB RAIDER®, which has sold over 42 million units worldwide; and the legendary SPACE INVADERS®. Square Enix, Inc. is a U.S.-based, wholly-owned subsidiary of Square Enix Holdings Co., Ltd.
More information on Square Enix, Inc. can be found at http://www.na.square-enix.com/.
NieR: Automata © SQUARE ENIX CO., LTD. All Rights Reserved.
NieR: Automata, the NieR: Automata logo, DRAGON QUEST, FINAL FANTASY, SQUARE ENIX, the SQUARE ENIX logo, SPACE INVADERS and TAITO are registered trademarks or trademarks of the Square Enix Group. "PlayStation" is a registered trademark and "PS4" is a trademark of Sony Computer Entertainment. All other trademarks are properties of their respective owners.
TAG