*As per December 28th 2016, the Wonderful 101 soundtrack is unfortunately no longer available. We hope you enjoyed it!
Unfortunately, we've got some bad news: The original soundtrack to The Wonderful 101 will no longer be available for purchase after December 2016*. This soundtrack, the first release from PlatinumGames' record label, Polaris Tone, debuted in Japan on September 15, 2014. While we're sad to see it leave the marketplace, we hope you'll take this opportunity to get it while it's still available. If you haven't gotten your copy yet, scroll down to find out how. *Please be aware that some stores may discontinue sales of the soundtrack before December 31.
But first, we'd like to share some parting comments from game director Hideki Kamiya and composer Hiroshi Yamaguchi!
---
Hideki Kamiya, director
Hey, PG Blog, long time no see. Hideki Kamiya, director of The Wonderful 101 (TW101) here.
I'm sad to say that TW101's soundtrack is being taken out of distribution. I hope, though, that this announcement reaches as many people as possible and introduces new fans to TW101 and its soundtrack. I'd like to apologize in advance to anyone who, years from now, finds out about TW101 and gets disappointed to see that its original soundtrack isn't available.
I've said this before, but if there's one phrase that sums up TW101's soundtrack, "hymns to heroism" would be it. As you've probably figured out if you've played TW101, I've loved superheroes ever since I was a kid. I've been blessed with several chances to make games about them throughout my career, even before TW101. But TW101 is the game where I really crammed in as much as I could of what makes heroes so appealing – both their aesthetics, and how they inspire us and give us something to aspire to – to capture what heroes mean to me.
So of course we put special care into the background music that colors the game as well. Superheroes shoulder the burdens of the whole world, and they risk their lives to fight for those weaker than themselves. Their souls shine bright. We aimed to express this through a symphonic orchestral sound, and the result of all our composers' hard work was a lot of brilliant music.
The tracks appear on the soundtrack in the same order they're used in the game, so you can experience the heroic story of the Wonderful Ones and their thrilling battles just by listening to it. This goes out to people who've played the game, of course, but also to people who haven't played it yet: Please close your eyes and listen, imagining the heroes' brief but tumultuous journey, and rally your own fighting spirit to Unite Up and face tomorrow.
…And oh yeah, please share this announcement with everyone you can, because again, I'd love for it to reach as many people as possible. Let's give everyone a chance to get this special soundtrack before it's gone.

---
Hiroshi Yamaguchi, composer
Time really flies. It's been three years since TW101 went on sale, and though my memories of the days I spent composing its score grow faint, all I have to do is give it a listen and our great adventure with Wonder-Red and the rest comes rushing vividly back.
Even we composers got a lot of courage and encouragement from the Wonderful Ones as we worked on the game. Sometimes while working, I'd catch a moment when the music and visuals matched up in a way that blew away even my own expectations, and I'd find myself tearing up at my desk without noticing…
When something that you're making moves your heart like that, that's what keeps you going. It's your fuel as a creator, and TW101 kept our tanks topped off. I'm delighted to have had a hand in such a wonderful game.
As a lot of you probably know, some composers outside of PlatinumGames also created some really fantastic music for TW101. These composers are Rei Kondoh from T's Music, Norihiko Hibino from GEM Impact and Masato Kohda from Design Wave. They weren't physically with us while they worked, but the passion they brought to the project can be heard loud and clear.
The soundtrack coming off the proverbial shelves is unfortunate, but I'd like to thank all of you who've supported us up to now from the bottom of my heart. Thank you so much for playing – and listening.
The PlatinumGames sound team's mission is to create music that stays in players' memories, and we'll continue giving it our all from now on, too. Please look forward to what we've got coming next!

---
To thank everyone who's played TW101, and everyone who loves its soundtrack, we'll be counting down its top 10 most-downloaded songs on our official Twitter account from now until the end of December. Think your favorite TW101 track made the list? We'll start counting from number 10 on October 21, Japan time, so keep your eyes on
@platinumgames
!
Sales of the soundtrack will be discontinued in December 2016, but don't despair – you've still got time to grab your copy! Find both volumes of the soundtrack – each with more than 60 tracks – for download on Sumthing and iTunes.
The Wonderful 101 Vol. 1 – 62 Tracks – $9.99
https://itunes.apple.com/jp/album/wonderful-101-orijinaru-saundotorakku/id916769731
http://www.sumthing.com/p/the-wonderful-101-vol-1/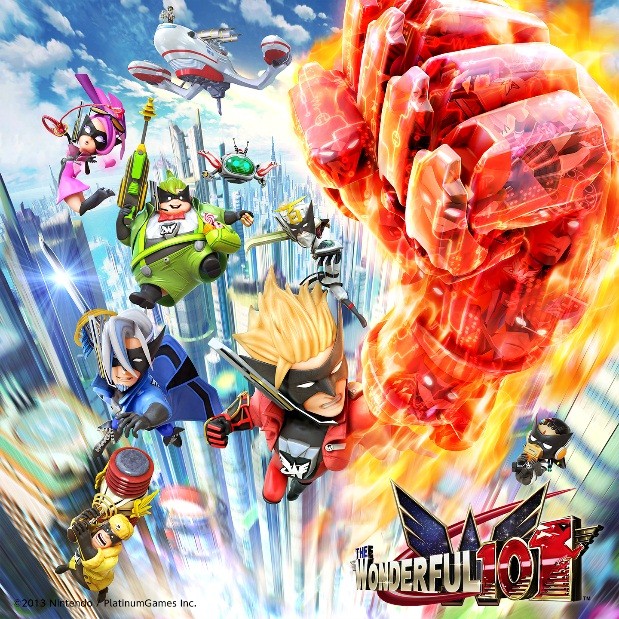 The Wonderful 101 Vol. 2 – 65 Tracks – $9.99
https://itunes.apple.com/us/album/wonderful-101-orijinaru-saundotorakku/id917030893
http://www.sumthing.com/p/the-wonderful-101-vol-2/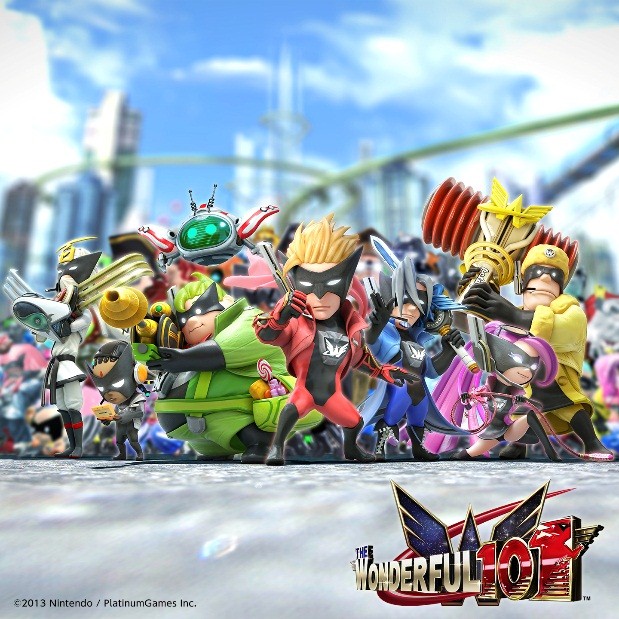 Be sure to check out the The Wonderful 101 tag on our official blog for more TW101. Also, see this post for more from Hiroshi Yamaguchi about composing for TW101!
TAG