Welcome to the first-ever Platinum Review! This will be a regular column here on the PG blog, rounding up PlatinumGames news and insights from the past couple weeks. Watch this space to get up to date on the world of PlatinumGames!
---
IGN First: The Future of PlatinumGames
---
To start things off, let's dig back a bit to an article you might have missed. Earlier this month, IGN visited Japan and met with some of our team. Check out Caleb Lawson's inaugural entry for June's IGN First feature to read about where we go from here – straight from the mouths of our biggest names and some of our exciting up-and-coming creators.
"I'm not saying that I want someone who knows what's 'in' right now. I'm looking for someone who has an idea of what's fun, regardless of what generation they're a part of. Someone who has fresh ideas, and I think that sort of sense of having originality separate from the current trends is what will definitely bring about the ideas for new games."
---
Familiar Faces at E3
---
We didn't bring anything to share at this year's E3, but President Keiichi Sato, Executive Vice President Atsushi Inaba and Localization team member Andrew Brasher still went to Los Angeles to take in the spectacle. Andrew tweets thusly:
Hanging out with Mario #e3 pic.twitter.com/m6PJ88h59I

— Andrew Brasher (@PG_brasher) 2017年6月14日
---
PG Blog Recap
---
Two more PG staffers had something to share on this very blog. ICHI, from our PR department, saw VANQUISH's PC release as an opportunity to look back on his work seven years ago and revisit the game's infamous God Hard difficulty. He didn't just blog about it – he also recorded a video of himself playing Act 1-3 to give you all a taste of what God Hard is like.
Turn on the captions for English commentary!
Character modeler Yoshikaze Matsushita wrote about a seminar from Hiroshi Katagiri, a character creator and sculptor with over 25 years of Hollywood experience, to our modeling staff.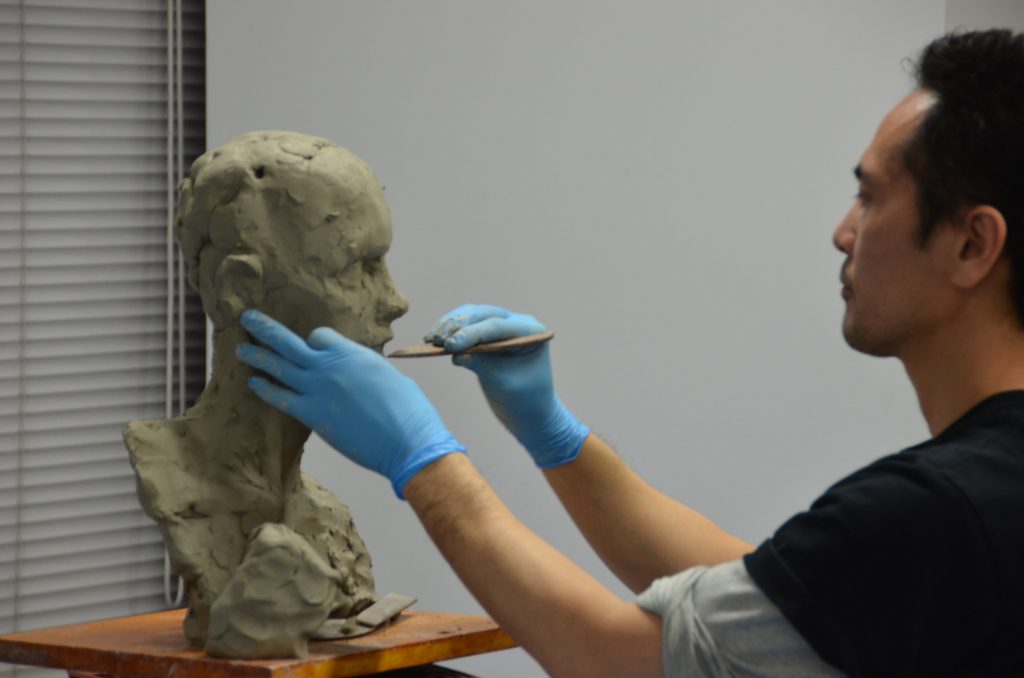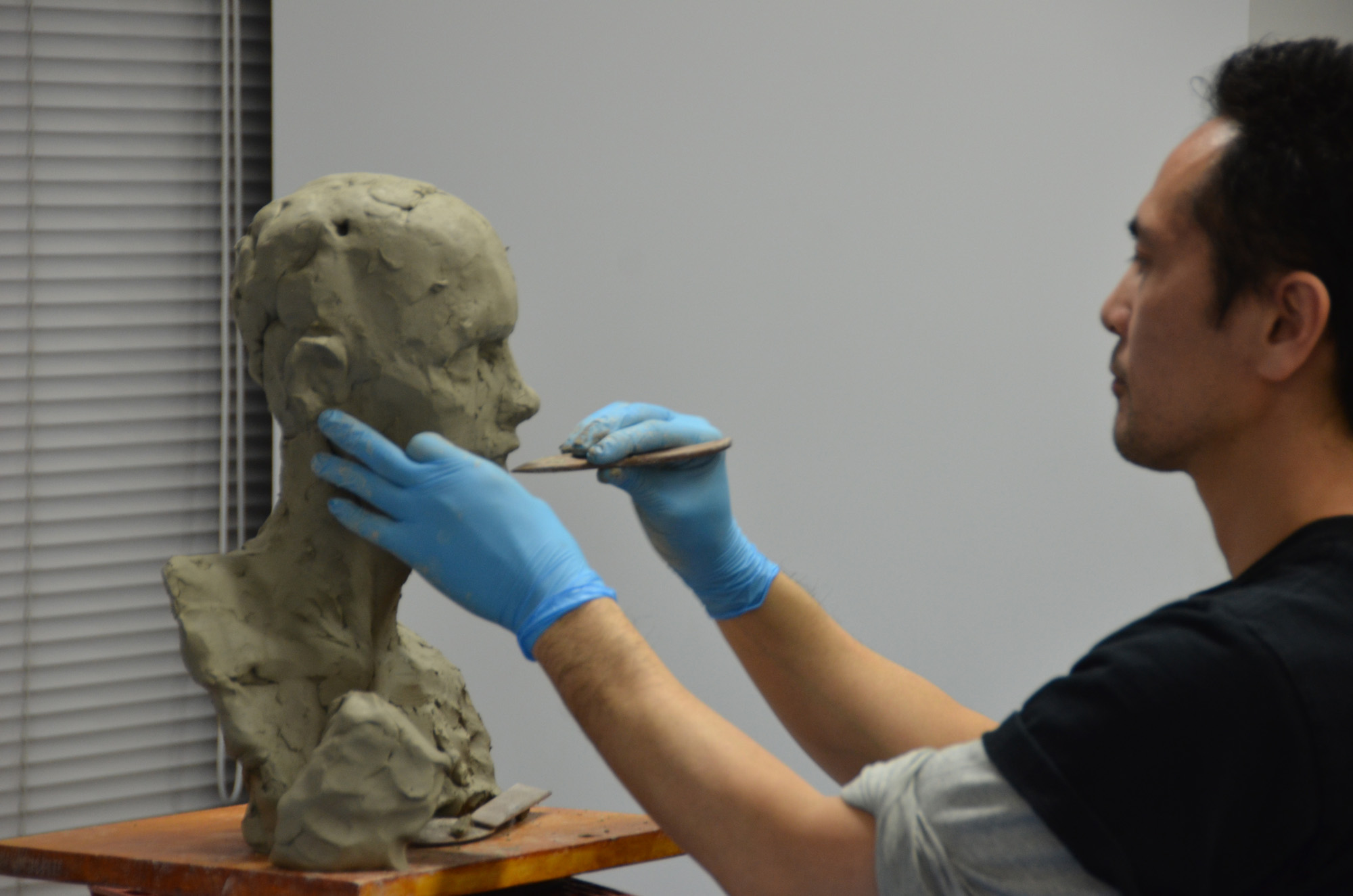 "If you don't grasp a character's atmosphere and the impression they should give, that character won't feel like a unique individual, no matter how much detail you pile on."
But that's not all – Mr. Katagiri came back to spend some extra time with our concept artists and animators as well.
As for Matsushita himself, by the way, he isn't just a digital modeler – he's a gifted sculptor in his own right. You may have seen his handiwork featured prominently in NieR:Automata director TARO YOKO's public appearances.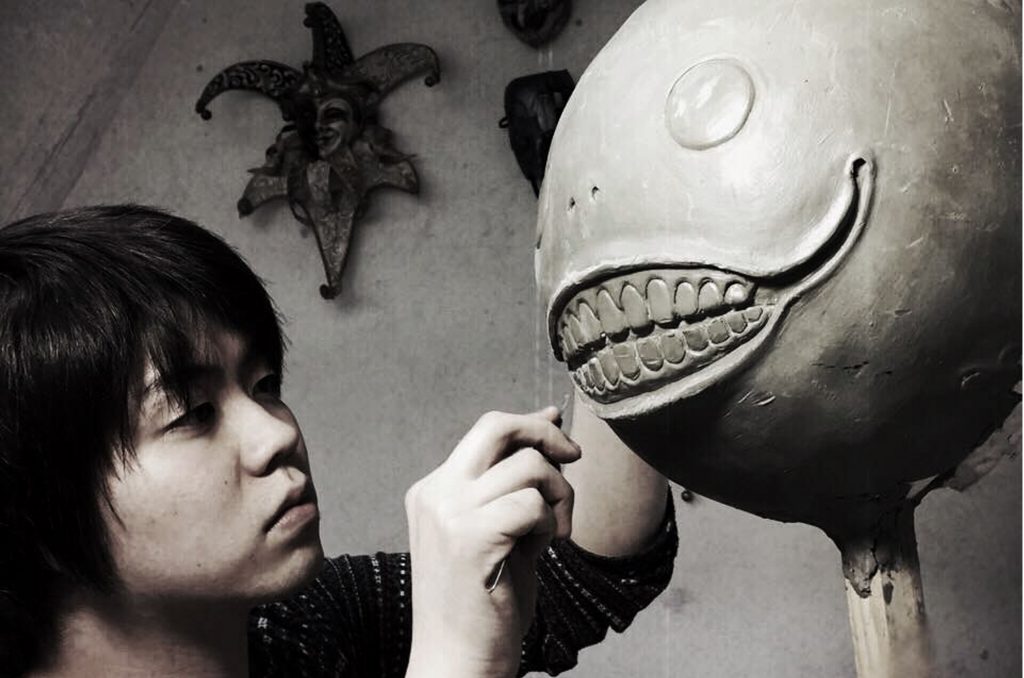 ---
Coming soon to the PG Blog
---
Speaking of TARO YOKO, he dropped by our Osaka office last Friday to give a lecture on designing stories for games. Stay tuned for an upcoming blog about it from one of our game designers!
That's all this time! Be sure to drop us a line on Facebook or Twitter and let us know what you'd like to see more of on the blog!

John Neal Follow @pg_neal
John joined the localization team at PlatinumGames in 2015, providing translation support on PG titles like NieR:Automata and TRANSFORMERS: Devastation.
TAG