Taking Charge of Music, from Start to Finish
Hiroshi Yamaguchi
Chief Composer and Composer Team Lead, Osaka Studio, Game Creative Division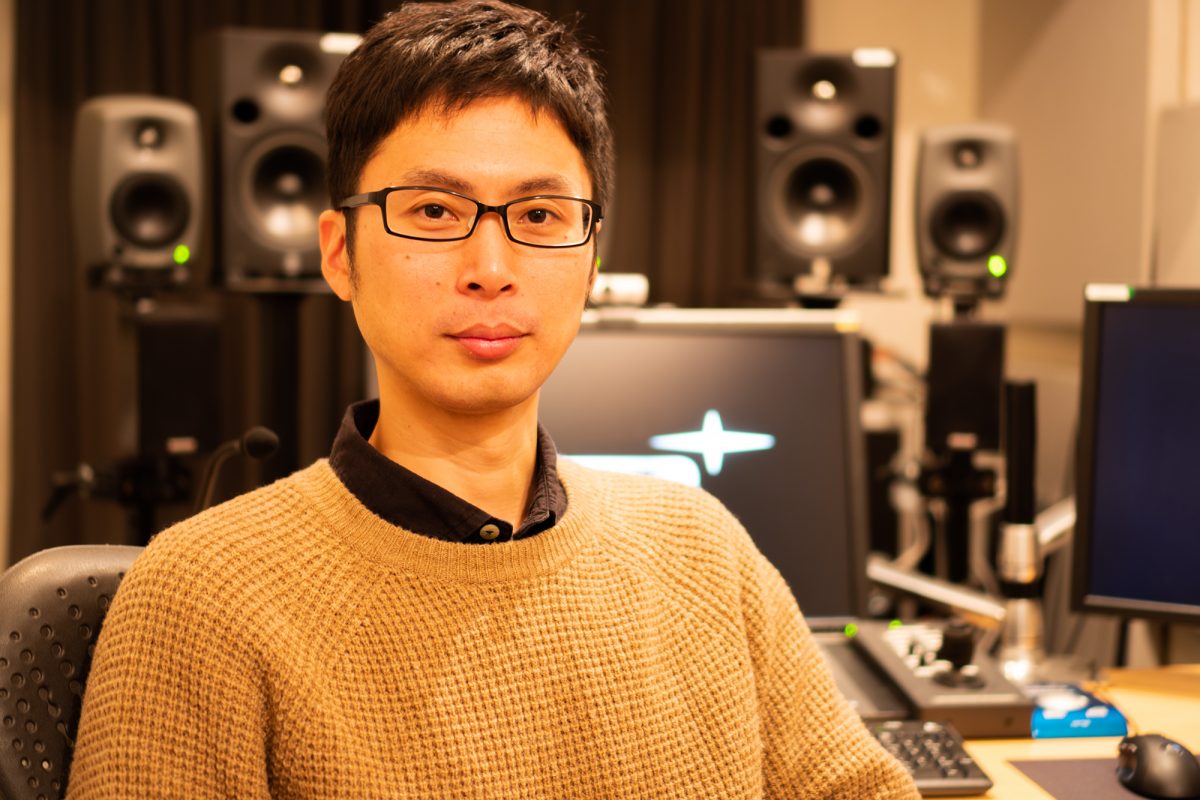 Leaving a Mark on Players' Hearts
I've been blessed with a career that's given me many opportunities to make theme songs, overtures, and other major pieces of music for all sorts of games. To name a couple, both the theme song "Tomorrow Is Mine" and the opening song "The Legend of Aesir," from Bayonetta 2. In addition to acting as lead composer on Bayonetta, The Wonderful 101, World of Demons, and Star Fox Zero, I've even recently had the chance to make new arrangements of music for Super Smash Bros. Ultimate.
Going back to Okami – my debut as a game composer – I've had several chances to see my music performed in game music concerts. Many fans out there still love the music of Okami, even to this day. I think back to my own childhood, and how the games that I played back then, and their music, left a permanent mark on my heart. Nothing makes me happier than to think that that my music has left that same mark on other people.
Making Treasure from Scratch
For the most part, a music composer at PlatinumGames starts off at square one, thinking through what a game's overall musical mood should be. From there, they compose, prepare for recording, and implement the music; they take control over the whole process. Of course, the director, producer, and programmers all have a say in what's appropriate or possible, but first and foremost, the composers' autonomy is paramount.
At the same time, that autonomy means responsibility. Assuming full control of the music for an entire game is extremely challenging. But I think it also offers a thrilling chance to show off your personality and passion. The joy when it's all done is unparalleled; the finished game is truly a personal treasure.
Another nice thing about being an in-house composer at PlatinumGames is the opportunity to work with many different publishers. You form deep bonds with other companies and people, learning about their cultures and ways of composing. Every collaboration brings new surprises and refreshing new approaches to try.
Make 'em Say "Wow!"
The PlatinumGames spirit prizes originality, quality and an international flair. I share that spirit wholeheartedly, and it motivates me in everything I do at work. As a founding member of PlatinumGames, I feel my greatest purpose now is to keep acting according to that spirit. It's fulfilling, wonderful work, and I hope that comes across as we put fresh faces and industry veterans together to create one-of-a-kind games, and build the best possible environment for creating them.
It takes know-how and technical ability to make high-quality games, of course. But more importantly, it takes imagination and motivation. It takes people who love the thrill of a challenge, and who sincerely want to make the world say "wow!" If you share that passion, I think PlatinumGames is the place for you. It's a place where creative passion is respected. Even all the higher-ups in the company can't help but flock straight to things that look fun or interesting! It's not too big, and not too small. It's a rare environment where you can take on big challenges and adapt quickly to new changes.
PlatinumGames is going through a period of big changes right now. That goes for us composers, too. I want to take the opportunity to push our music even farther and spread it all over the world. Are you with me? I'm looking forward to your application.
PROFILE

Hiroshi Yamaguchi

Chief Composer and Composer Team Lead, Osaka Studio, Game Creative Division

Hiroshi Yamaguchi has been with PlatinumGames since before day one, originally working at Clover Studio and then SEEDS. He worked as lead composer on Bayonetta, The Wonderful 101, Star Fox Zero, and World of Demons. Okami, Anarchy Reigns, and Bayonetta 2 also feature his compositions. He's arranged music for Super Smash Bros. Ultimate, and implemented music for Star Fox Guard.
Yamaguchi is currently PlatinumGames' Chief Composer, leading our team of composers while also continuing to make music himself. He takes every opportunity, large or small, to help take the music in our games to the next level.